Your Solly Wrap needs cleaning and you're wondering how to wash it without ruining this gorgeous buttery-soft fabric? Here are my tips for washing Solly Baby Wrap and preventing any holes, snags and sagging.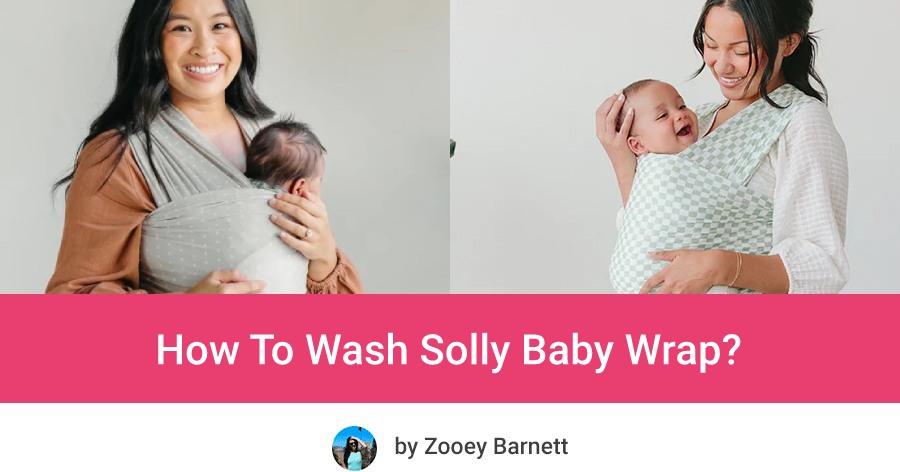 It's very important to wash Solly in the right way to keep it in good condition – so you could enjoy babywearing for long period (and even keep it for another baby).
You can find Solly Baby washing instructions on brand's official website, but I've seen a lot of questions about it – mostly from moms who are worried that their favorite wrap could get ruined in the washing machine or dryer.
New mamas are also unsure if it's safe to tumble dry Solly Baby Wrap or if it's better to dry it flat (which takes A LOT of time).
Another important question that I get often from other moms who are new to babywearing is: How often should I wash my baby wrap?
In this article I am going to show you my washing routine for Solly Baby Wrap and share some hacks for drying baby wrap in a safe way.
Do I Need Solly Baby Wrap?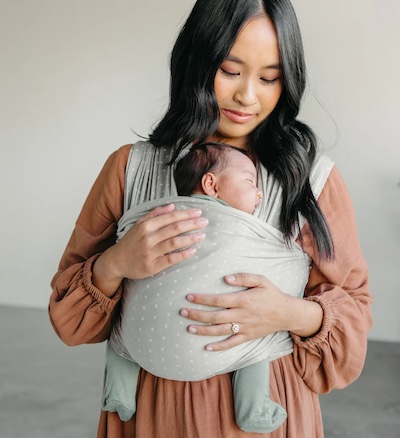 Solly Wraps are amazing baby carriers for newborn babies and a fantastic choice for summer babywering. If you're unsure if you need it for your baby, make sure to read my detailed review with tips on how to wear it: Solly Baby Wrap Review. I also wrote an article about breastfeeding in Solly Baby Wrap with lots of useful info for nursing moms.
How To Wash Solly Baby Wrap?
Here are easy-to-follow instructions for washing Solly Baby Wrap and how to keep it in perfect condition without any holes, sagging or shrinking.
Solly Baby Wrap Washing Instructions
It's important to follow the instructions given by the manufacturer. Wrap carriers are made of various textiles: cotton, modal, linen, even wool. Each material may require different laundering process.
Solly Wraps are made from unique TENCEL Modal – luxury, silky-soft, lightweight yet very durable fabric. It is sourced from Austrian beechwood trees (free from pesticides) and manufactured in Los Angeles.
With each wash the fabric gets even softer! And because it is so lightweight and breathable, this is a perfect baby carrier for summer and warm weather.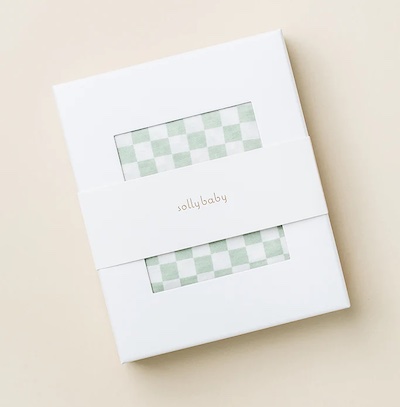 What's noteworthy, this type of fabric requires specific care – below I'm sharing instructions from Solly Baby website.
"Wash Solly Baby products in cold water on a delicate cycle and tumble dry on low heat. Do not wash with clothing items with snaps, buttons or zippers, which may cause pilling or lead to holes in the fabric. If your washing machine has an agitator, we recommend washing our products in a delicates bag."
Did you know? Fabric is what distinguishes Solly from other popular baby carriers. For example, Boba wraps are made from cotton and spandex blend which makes them way more stretchy and thick (read full comparison: Boba vs. Solly). WildBird ring slings are made from linen or linen and modal blend and they cannot be tumble dried (if you're curious about other differences between these two carriers check out my article: Solly Baby Wrap vs. WildBird).
My Laundering Process For Solly Baby Wraps
1. Protect Your Wrap From Pilling, Tears & Holes
Do not wash your Solly Wrap with clothes that have Velcro, zippers, snaps or buttons, otherwise they may snag the fabric and make holes in it.
I'm always extra careful when washing my Solly Wrap and put it into large delicates bag. If you don't have one, you can also use a pillowcase.
This is particularly important if your washing machine is older and have an agitator. Some moms who have newer laundry machines, skip the delicates bag and just choose handwash cycle.
Always untie the wrap before washing and pile it inside the bag. If you're using pillowcase, secure its open end with a hair tie (without metal pieces).
2. Wash The Wrap In Cold Water On Delicate Cycle
Always follow the manufacturer washing instruction, especially for delicate fabric.
Solly Wrap can be machine washed, but only on gentle cycle and cold water.
Just like for baby clothes or cloth diapers, use a baby-safe mild detergent for washing Solly.
You should only use liquid non-toxic detergents that are free of optical brighteners or softeners.
Some moms recommend Honest Company Liquid Detergent as it's toxin-free.
If you're looking for more natural, gentle detergent, you may want to try Soap Nuts or Soap Nut Liquid.
3. Tumble Dry On Low Heat
Transfer Solly from washing machine to the dryer – it's best to keep it in the delicates bag / pillowcase, especially if you have an old dryer.
The brand recommends to tumble dry on low until the wrap is 100% dry. It will help the fabric to maintain its durability and strength, as well as retain its shape.
Remember that high temperature may cause the wrap to shrink.
PRO TIP: If you have some difficult stains, make sure to treat and remove them BEFORE you dry the wrap in the dryer, otherwise the stain could stay there permanently.
4. Air Dry Your Wrap
There's an alternative to tumble drying: you can also air dry Solly.
If your dryer is old and you need to use the pillow case for drying too, it will be hard to completely dry the wrap.
In that case, wait until it is 60-70% tumble dried and then it's time for air drying.
The Solly Baby recommends to lay flat the wrap for drying, but it may take more time. We live in Florida and for the most part of the year it's very warm here, so I just put two large, flat drying racks outside and let my Solly air dry (I lay it flat, usually in two layers).
PRO TIP: Some wrap wearers recommend laying the wrap flat on a big table with a fan on nearby, and flipping it around every couple hours or so for quicker drying.
You could also hang the wrap to dry, but you need to be careful with that to avoid fabric pulling and sagging.
Always make sure your wrap is more dry than wet when you hang it, so the water weight doesn't pull on the fabric.
It's best to layer the wrap back and forth onto the drying rack to support the weight of the fabric (just "zigzagged" the wrap). It should hang from multiple rods so that the weight is evenly spread.
This way the fabric won't pull and stretch out.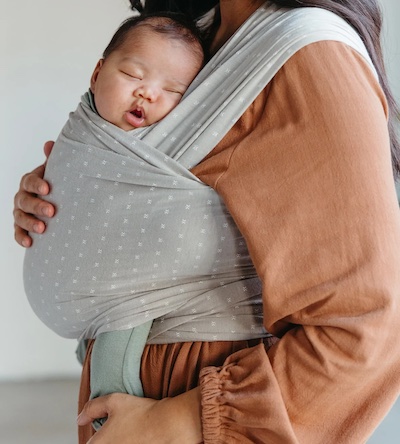 How To Remove Stains From Solly Wraps
Diaper blowouts, leaks, spit ups – it will happen during babywearing for sure. And your beloved baby wrap will get stained just like your baby's clothes and your nursing tank.
It's important to deal with the stains before washing and drying, because every wash will conserve the stain!
It's best to use cold, not warm water for removing stain, otherwise it will be conserved (especially if it's a stain from veggies or fruit puree).
Avoid rubbing the stain because it may destroy gentle fibers of the modal fabric.
Use only gentle stain removers, that are baby-safe, and don't contain chlorine!
Once you apply the stain remover, do not let the fabric dry with it, otherwise it may cause discoloration to your wrap. After you remove the stain, wash the whole wrap.
If you have a Solly Wrap in a dark color, it's a good idea to test if the stain remover doesn't discolor it. Try it on less visible of your wrap, for example on its end (the tail).
How Often Should I Wash Solly Baby Wrap?
How often you will give your wrap a wash, depends on how frequently you're babywearing with it, and if it gets dirty. Think of it as another layer of your or your baby's clothing.
If you and the baby sweat a lot, if your little one spits up often, or the wrap gets dirty from the ground or food, you should wash it.
Some babies tend to suck on the wrap fabric – if you're wearing it often in the public, it's best to give it a frequent wash to keep it always clean.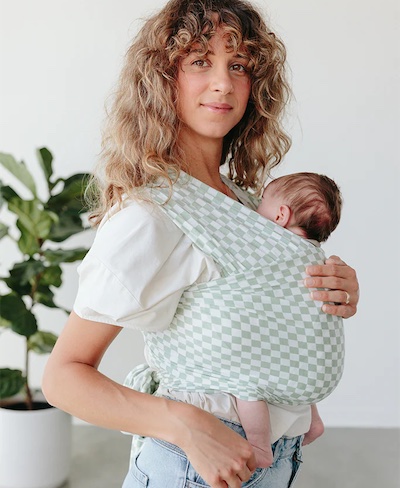 Should I Wash Baby Wrap Before Using?
Lots of baby experts recommends washing baby wraps before first use, just like baby clothes.
In many cases, wearing a wrap that was not washed before using, may give baby skin rash, especially if they have very sensitive skin.
Tips For Keeping Solly Wrap In Great Condition
To avoid snags and holes, do not clip anything to the fabric (even pacifier clips).
Do not hang up wet wrap because it will stretch.
Never hang the wrap short ends on the clothes line, because it will put too much tension on the ends.
To avoid shrinking, never use hot water for washing and never tumble dry it on high temperature. Heat may destroy the fabric.
If you're throwing your wrap in with other clothing, use the delicates bag to avoid tangling and straining the fabrics.
Keep in mind that modal may shrink a little bit after washing, but it will stretch back into shape when you put it on.
---
The purpose of this article is informative. It's not a substitute for professional medical advice or medical care. Remember: safety first! Consult your doctor/pediatrician in case of any doubts. The author of this article does not accept any responsibility for any liability, loss or risk, personal or otherwise, incurred as a consequence, directly or indirectly, from any information or advice contained here.
Source of pictures: Solly Baby