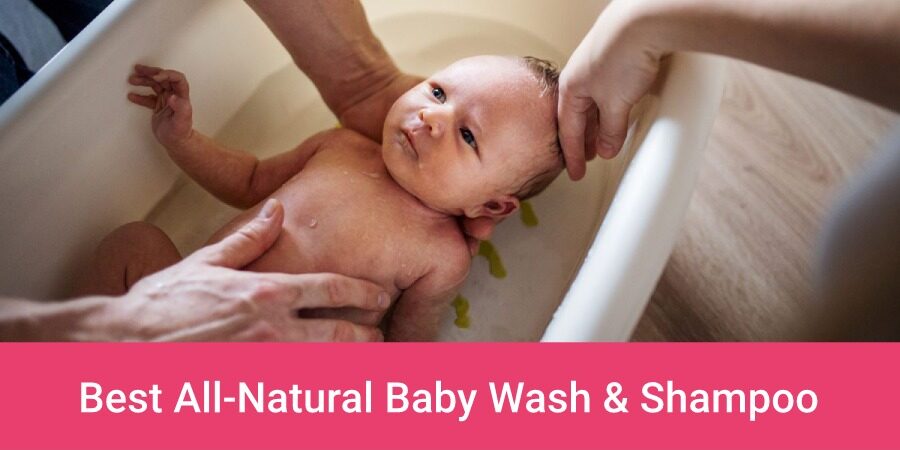 Article by Jessica Pierce – Registered Nurse & Nationally Registered Paramedic
Choosing the right skin care products for your new baby may be difficult – checking down the long, hard to pronounce list of all of the ingredients for any potentially dangerous chemicals or skin irritants can be daunting.
Many baby washes, even those that claim to be organic, hypoallergenic, or safe, can still contain some nasty chemicals or fragrances, and it takes a whole lot of time and effort to carefully check all of the options available to you and choose the best organic baby shampoo.
In this article, I'll help you find the best and safest body washes for baby as well as the best natural baby shampoo. Keep reading for a ranking of the products that your baby's delicate skin will love!
BTW, don't forget to apply soothing baby lotion after the bath time to keep your little one's skin well hydrated!
This article is not a substitute for medical advice. It contains affiliate links.
Best Features
❤️ Safe for sensitive skin, prone to eczema flare-ups
❤️ Treats baby skin inflammation and hydrates dry skin
❤️ Natural soothing ingredients (no irritants)
✖️It's not a "no-tear" formula so it's better to use it only as baby wash
❤️ Safe ingredients, no artificial fragrance
❤️ Helps to treat cradle cap
❤️ Gentle and moisturizing
✖️A bit watery
❤️ Tear-free formula - you can use it as baby shampoo
❤️ Soothes irritated skin
❤️ Doesn't contain any artificial or nasty ingredients
✖️Doesn't lather on hair that well
advantage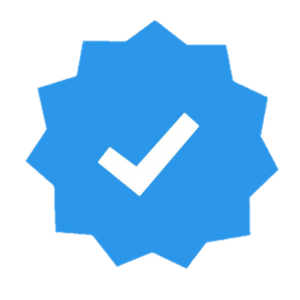 Recommended by 94% of verified buyers!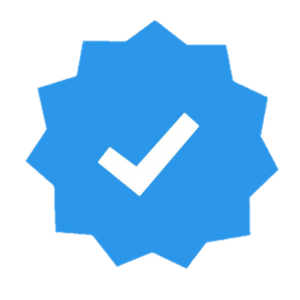 Recommended by 88% of verified buyers!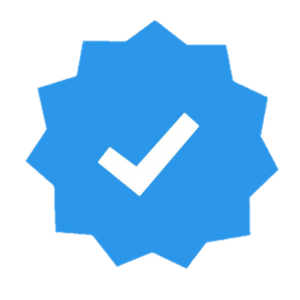 Recommended by 94% of verified buyers!
Moms' Favorite Choice
Best Features
❤️ Safe for sensitive skin, prone to eczema flare-ups
❤️ Treats baby skin inflammation and hydrates dry skin
❤️ Natural soothing ingredients (no irritants)
✖️It's not a "no-tear" formula so it's better to use it only as baby wash
advantage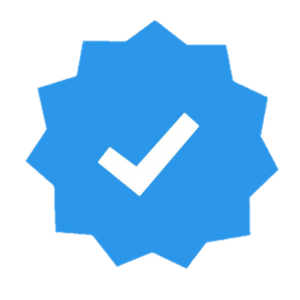 Recommended by 94% of verified buyers!
Best Features
❤️ Safe ingredients, no artificial fragrance
❤️ Helps to treat cradle cap
❤️ Gentle and moisturizing
✖️A bit watery
advantage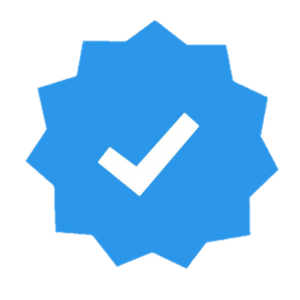 Recommended by 88% of verified buyers!
Best Features
❤️ Tear-free formula - you can use it as baby shampoo
❤️ Soothes irritated skin
❤️ Doesn't contain any artificial or nasty ingredients
✖️Doesn't lather on hair that well
advantage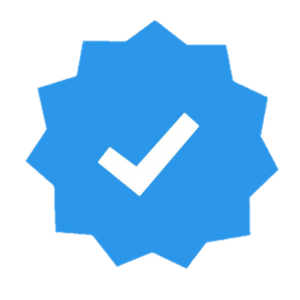 Recommended by 94% of verified buyers!
Last update on 2023-12-11 / Affiliate links / Images from Amazon Product Advertising API
Best Natural & Organic Baby Shampoos & Washes
Everyone knows that babies have extra sensitive skin. With this in mind, I've rounded up the very best baby bath products that will make bath time both safe and fun.
Keep reading for a list of the best organic baby shampoos, organic baby products, and USDA certified organic finds that will keep your baby's skin clean, healthy, and happy.
This completely scent-neutral baby wash is a fan favorite of moms. This soothing organic baby soap includes some all natural heavy hitters in its vegan, cruelty free formula.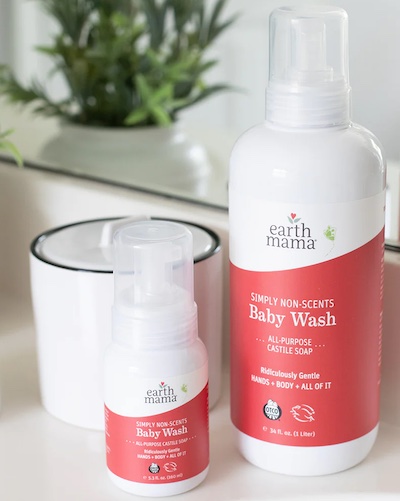 Its soothing ingredients include:
Coconut oil
Olive oil
Vegetable glycerin
Shea butter
Calendula officinalis flower extract
Aloe barbadensis leaf juice
Earth Mama is a great brand for organic baby products overall, and I can't possibly recommend them enough!
Why Moms Love It
Castile soap's formula is extremely effective at killing germs, yet gentle on baby's skin. This makes it a really popular choice for baby cleansing products.
This particular product can be used to make a number of DIY gentle cleaning products, from homemade baby wipes to a household cleaner. How useful is that?
Reviewers can't seem to emphasize enough how gentle this soap is, even claiming that they'll never wash their baby with anything else. Earth Mama has a truly dedicated fan base for this particular baby wash!
Keep In Mind
While this body wash is formulated for sensitive skin, it isn't a tear free formula. Be careful not to get the soap in your baby's eyes!
A few users notice that this particular formula isn't a great option for textured baby hair. Some parents have beed using the product only as a body wash.
Babo Botanicals' special non-drying baby soaps for newborns feature shea and cocoa butter in their moisturizing foam. The formula is also free from synthetic fragrance.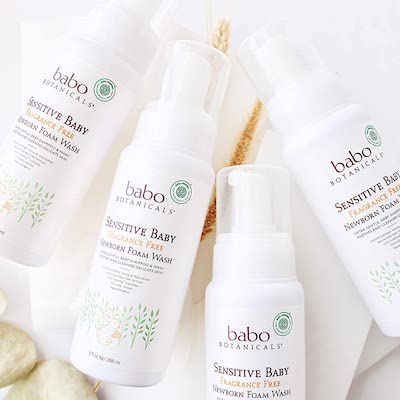 Key ingredients of this natural baby soap include:
Natural oat protein
Organic calendula extract
Aloe vera
Chamomile seed oil
Organic coconut oil
It's a pretty simple ingredient list, but it sure seems to be effective. Another big bonus is that this baby wash is EWG certified, meaning that it's free of a really long list of potentially concerning chemicals and ingredients.
Being EWG verified is a big deal, and means that you can shop with confidence knowing that there's nothing to worry about in your baby's shampoo.
Why Moms Love It
This natural baby wash can also be used as a baby shampoo. Moms using the product on their babies say it's great for cradle cap. One mom even noted that it cleared her baby's up in just a few washes!
This product is soy, gluten, and dairy free. Natural essential oils provide powerful benefits to skin and hair without skin irritant chemicals or artificial scents.
Moms say this natural baby wash is great for sensitive skin and eczema.
Keep In Mind
One reviewer noted that the consistency of the body wash was a bit watery. She said that she would have preferred a thicker consistency to this baby soap.
Mambino Organic's gentle baby shampoo features several gentle yet high-powered natural essential oils.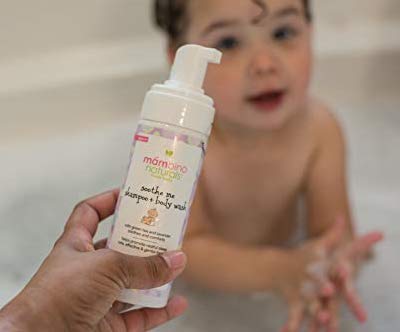 Key ingredients in this detergent-free baby wash:
Organic jojoba oil
Olive oil
Coconut oil
Organic aloe
Green tea
Lavender essential oil
Sounds relaxing, right? I would be more than happy to take a bath in this myself!
Why Moms Love It
This organic baby shampoo won't irritate dry skin and is great for itchy skin as well.
Although it isn't specifically marketed as a tear free baby shampoo, parents have noted that the product is gentle on baby's eyes. You still don't want to get the soap in your baby's eyes, of course, but if an accident happens it will be far less painful!
Keep In Mind
Some moms note that the product has a strong smell. A few noted that the scent of the shampoo was fairly unpleasant.
Others claim that this organic shampoo doesn't lather well. This is likely due to the fact that the ingredients list doesn't include synthetic surfactants or foaming agents, but if you like a nice lather, keep this in mind.
This all natural, non-GMO, vegan formula features fair trade ingredients and pure essential oils perfect for baby's sensitive skin.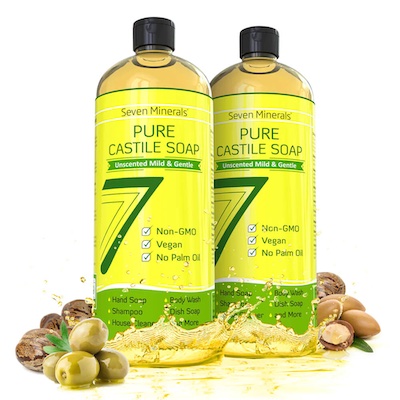 Key ingredients in this soap are:
Castor oil
Coconut oil
Olive oil
Jojoba essential oil
Argan oil
Hemp oil
Another thing you won't find in this castile soap is palm oil, which is reputed to have harmful effects on the environment and often isn't ethically sourced. How great is it to have a baby soap that is good for your little one as well as the planet?
Why Moms Love It
This brand offers an e-book recipe guide as a free bonus, so you can get more out of the product besides just a good baby wash.
Besides the fact that it's free of toxic chemicals and synthetic fragrances2, moms love that the gentle formulation of this soap minimizes skin irritation.
The certified organic ingredients on this label are great herbal alternatives to the harmful chemicals that can be found in many other brands of baby products.
Keep In Mind
This organic baby shampoo also isn't a tear free formula, so keep it away from the eyes of your little one.
The brand recommends diluting the soap as it comes in a more concentrated form than other baby soaps. On the plus side though, you'll be able to make your bottle stretch for even longer!
This double duty shampoo and body wash comes in a variety of subtle scents, but the fragrance free option is a mom favorite.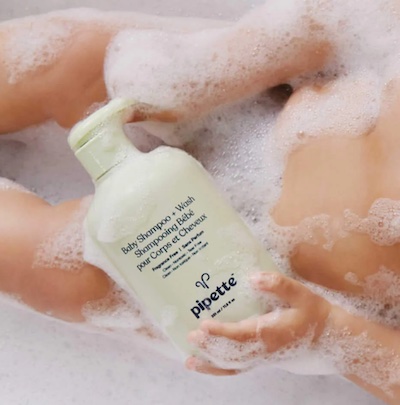 Highlights of the ingredients panel include:
Sugar cane derived squalane
Glycolipids: sugar derived emollient cleansing agents
Vegetable derived glycerin
And for the scented options, fragrance comes from all natural, plant derived essential oils.
This baby shampoo does have a lot of hard-to-pronounce ingredients, but a quick look at the website sales page shows a description of what each ingredient is, what it does, and where it comes from. Now how's that for transparency?
Why Moms Love It
This wash is specifically designed to be tear free.
Moms using this natural baby shampoo on their little ones noted that it helped clear up dry spots on their babies' scalp.
It seems to work great for a lot of babies' sensitive or eczema prone skin. One mom found the soap to be a skin irritant for her child, but the vast majority of reviewers said that it really helped clear out dryness and rash quickly when other products didn't work.
Keep In Mind
This product does contain sodium benzoate, which is considered toxic to premature babies. Once a baby reaches full gestational age, there is much less evidence of potential harm, however. Be advised of this if your little one happens to come a bit early! Nevertheless, this baby wash is EWG certified and according to research sodium benzoate in its formula doesn't pose significant concerns3.
Several reviewers recommend against the Rose + Geranium scent, saying that it smells more like "old lady" than newborn baby. I bet that's probably not what they were going for!
This two in one shampoo-body wash combo is accepted by the national eczema association, so you know it doesn't play around with being gentle on skin.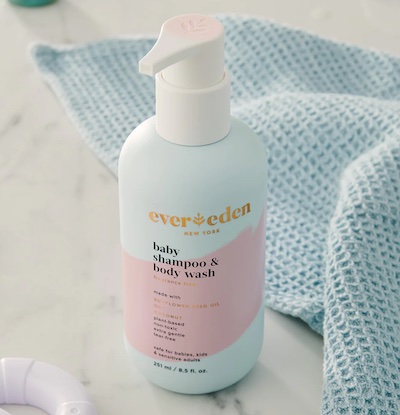 Peek inside the ingredients panel to find high powered natural sources:
Coconut
Oat derivatives
Sunflower seed
Quinoa seed
Citrus fruit
Avocado
Grape
Cucumber
You know it's good for you if the ingredients list looks like something you could order at a restaurant. Hungry for a nice colorful salad, anyone?
Why Moms Love It
Although it isn't marketed specifically as being tear free, it was mentioned in customer reviews that this product is easy on the eyes.
Parents say it works great for dry skin and smells great, as well.
The oat extracts in this product are designed to help clear up cradle cap.
Keep In Mind
Like the last several products in this listing, sodium benzoate does make a brief appearance. Use your best discretion, mama! The choice is always up to you. The good news is that Evereden baby wash has EWG Certification4 and the amount of sodium benzoate in its formula was tested and doesn't pose a health risk.
California baby products are one hundred percent plant based, eliminating worries about artificial and potentially damaging ingredients.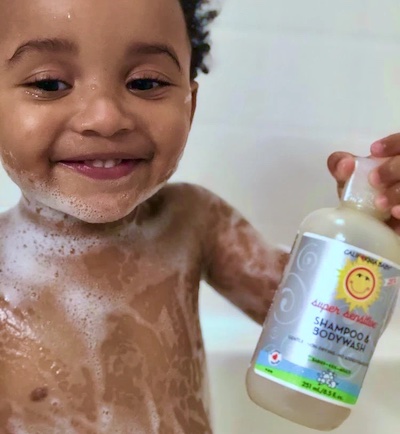 Check out the USDA certified goodies inside:
Basil leaf extract
Anise seed extract
Jojoba seed oil
Yucca root extract
Calendula flower extract
Aloe juice
Quinoa protein
Now that's a list that packs a punch. Even the water base is filtered, purified, and pasteurized during the formulation process.
Why Moms Love It
Buying in bulk has never smelled so good! This product is available in a half gallon at a sweet fifteen percent discount. This is a great option if you have tried out the brand and love what it does for your baby's skin.
Moms rave about how nice this product smells as well as how it doesn't dry out their babies' hair.
One mom loved that it seemed to help protect her baby's natural curl pattern. I'd do just about anything to keep those precious baby curls intact!
Keep In Mind
Yes, this one's got sodium benzoate5 in it, too. Feel free to avoid it if you'd like, but chances are by the time your baby is eating solid foods they should be in the clear. If you want to be extra safe, choose this California Baby Wash For Eczema instead – it is free from sodium benzoate.
A few reviewers found the product to be "greasy" in its consistency and weren't fans of it for that reason.
It may not be the best option for ultra-sensitive skin prone to allergic reactions (because of basil leaf and anise seed extracts).
Free of just about every undesirable ingredient, Sun Bum's natural baby shampoo and wash takes tear free to a whole new level.
Check out these hard working ingredients:
Monoi coconut
Banana
Aloe vera
White ginger
Cucumber extract
Sea minerals, such as magnesium, calcium, and sodium
I can personally vouch that Sun Bum products smell absolutely fantastic. Fill up your Amazon cart with Baby Bum for a beach vacation in the comfort (and shade) of your own home!
Why Moms Love It
Moms using this organic baby shampoo love the way that it smells.
Another plus is that this organic baby shampoo foams really well, which is great if your small one loves playing with bubbles.
The "tear free" label isn't a joke. Moms rave about how gentle it is on their babies' eyes.
Keep In Mind
This product also contains sodium benzoate. As previously stated, this is mostly just a concern for preterm babies, but if you're wanting to play it safe try sticking with a different brand until your baby is a bit older.
What Is The Safest Baby Soap?
Speaking from my personal experience, Earth Mama Organics Unscented Castile Baby Wash is the safest baby soap (I recommend this big bottles as it's most budget-friendly in the long run). If you're only looking for baby wash that you will use just for baby's body, not hair, then this is your safest choice.
If you're on small budget, I recommend also this Babo Botanicals Newborn Foam Wash – it's my second favorite safe baby soap with soothing ingredients that don't irritate sensitive skin.
What Is The Safest Baby Shampoo And Wash?
After reviewing 20+ products, the Mambino Organics Soothe Me seems to be the safest baby shampoo and wash. It contains only natural ingredients, zero artificial or toxic chemicals, zero skin irritants.
If your little one has sensitive, dry or itchy scalp, or has cradle cap, and you're looking for baby shampoo that has no chemicals – Mambino Organics Soothe Me is your best option.
If your little one has eczema-prone skin, check out our ranking of the safest washes for baby eczema.
What Are The Best Baby Wash Products?
Best baby wash products are the ones that have simple and short ingredients list, contain only natural ingredients, are packed with soothing and moisturizing ingredients (like shea butter, squalane, calendula oil), and are free from harsh chemicals and skin irritants.
Natural ingredients should be at the top of the list, and organic ingredients are even more preferable. Be careful when looking at bath products that tout themselves as being organic, however.
Just because a baby shampoo is labeled as organic doesn't mean that everything on its ingredient list actually is. Look for brands that are truly certified organic, or USDA certified organic to be even better.
Natural fragrances are the way to go, as well. Opt for organic baby shampoos that have a more subtle scent, so you can enjoy that sweet newborn smell as long as possible!
Fruit oil, seed oil, and ingredients from a certified organic farm are all great things to look for in organic shampoos, as well.
Ingredients To Avoid In Baby Products
You'll want to keep a keen eye out for baby products that are chemical free. Many chemicals used in low-quality baby shampoos can lead to skin irritation6.
Avoid animal fats and sodium benzoate, which can become carcinogenic if it comes in contact with certain other substances.
Skin absorption of many of these chemicals may be limited, but it's still better to steer clear if you want the absolute best for your baby.
Here's a listing of some of the most dangerous substances to avoid in your baby products7 as much as possible:
Most nasty ones are: 2-bromo-2 nitropropane-1,3-diol, Diazolidinyl urea, DMDM hydantoin, Imidazolidinyl urea, and Quaternium-15, just to name a few. Many of these break down into or release trace amounts of the chemical formaldehyde – yuck!
Parabens (butyl, ethyl, methyl, propyl, isobutyl)
Chances are, you know about parabens. To keep it simple, they're bad. Avoid cosmetic or hygiene products with any of these ingredients whenever you can.
Sodium lauryl sulfate (SLS)
This is a very common foaming agent – and a known skin irritant. Your baby's delicate, sensitive skin truly deserves better, trust me.
These serve no purpose whatsoever other than to make a product look more desirable. Unfortunately, many artificial colorants can cause allergic reactions or even contain trace amounts of heavy metals. That's a no thank you from me, for sure.
Home Recipes To Try For Baby
Baby products can sure get expensive, and ingredient lists can be overwhelming. If you're wanting to stick as close to nature as possible, try any of these single-ingredient home recipes for natural baby skin care.
Apple cider vinegar can be used as an organic shampoo, as long as it's diluted to avoid skin irritation. It's reported to have antibacterial and antifungal benefits.
Look for raw, organic apple cider vinegar for the most natural homemade baby shampoo.
Sweet almond oil can be a simple replacement for a baby body wash, or for a soothing and gentle baby massage oil. This article discusses how it has been used to improve skin thickness and strength in premature infants and has little to no side effects.
As usual, look for all-natural, nothing-added and/or organic almond oil for use on your baby.
Another hard working natural ingredient that's great for babies is sweet pea. This light smelling floral is found in a number of baby skin care products such as butt balm, moisturizer, soap and baby lotion.
Sweet pea is touted to help heal a number of infant skin concerns from diaper rash to eczema and heat rash. Now that's a pretty sweet deal, if you see what I did there.
A Final Word of Encouragement
Feeling a bit overwhelmed with all this new information? Don't worry too much, mama.
If picking out the very best for your tiny bundle of joy is really stressing you out, feel free to schedule a chat with your pediatrician.
They can help you sort through all of those absurdly long chemical names to pick out what should be avoided and what ingredients may sound scary, but are actually perfectly safe.
And when it comes down to it, babies really are pretty tough. There are so many great options out there, and there's nothing to sweat about if it takes a bit of trial and error to find the products that work the absolute best for your baby.
If you've read this far, you're clearly putting in the effort to give your baby the very best, and that makes you a great mom. You have every reason to be proud of yourself – not just for bringing a new life into the world, but for keeping it safe, warm, clean, loved, and happy.
---
Article By Jessica Pierce, RN
Jessica Pierce is Registered Nurse, Nationally Registered Paramedic, writer, and contemporary dance artist based in Tulsa, Oklahoma. She holds two undergraduate degrees from Oral Roberts University – a Bachelor's of Science in Nursing (2018) and a Bachelor's of Art in Dance Performance (2019).
---
The purpose of this article is informative. It's not a substitute for professional medical advice or medical care. Remember: safety first! Consult your doctor/pediatrician in case of any doubts. The author of this article does not accept any responsibility for any liability, loss or risk, personal or otherwise, incurred as a consequence, directly or indirectly, from any information or advice contained here. This article contains affiliate links which means when you make a purchase through our links, we may get a small commission at no extra cost to you. This helps us to run this website.
---
Resources:
https://www.naturalinstinct.com.au/pages/ingredients-we-avoid
https://www.greenpeople.co.uk/
https://www.ewg.org
Sources of pictures:
Pictures of Earth Mama Baby Castile Soap belong to Earth Mama Organics Brand. Source: https://earthmamaorganics.com/
Pictures of Babo Botanicals Newborn Wash belong to Babo Botanicals Brand. Source: https://www.babobotanicals.com/
Pictures of Mambino Organics Soothe Me belong to Mambino Organics Brand. Source: https://mambinoorganics.com/
Pictures of Seven Minerals Castile Soap belong to Seven Minerals Brand. Source: https://www.sevenminerals.com/
Pictures of Pipette Baby Wash belong to Pipette Brand. Source: https://www.pipettebaby.com/
Pictures of Eveneden Baby Shampoo And Wash belong to Evereden Brand. Source: https://www.ever-eden.com/
Pictures of California Baby Shampoo And Wash belong to California Baby Brand. Source: californiababy.com/
Pictures of Sun Bum Body Wash belong to Sun Bum Brand. Source: https://www.sunbum.com/