Most of infants love to be carried facing outward – they are so curious about the world and just love to look around. But you need to be careful because with many baby carriers this position is actually unsafe (dangling legs + pressure on crotch area)! There are only a few forward facing baby carriers that are ERGONOMIC for the baby, so you need to choose wisely. In this article I'm going to share with you my favorite best front facing baby carriers that are comfortable and SAFE for little babies.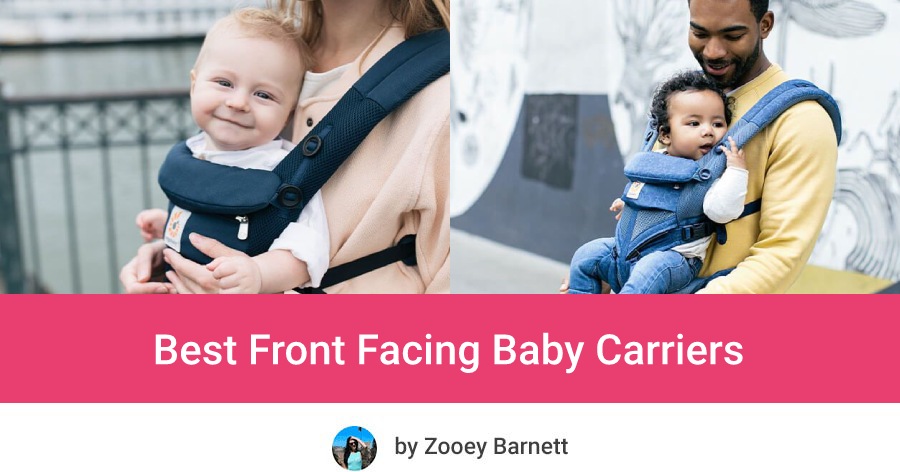 This article is not a substitute for medical advice. It may contain affiliate links.
Have you been baby wearing from the very start, but suddenly your baby is fussy in their carrier?
Many babies love being close to their parents in wraps or soft structured carriers, but as baby's development advances and they develop full head control, they may not be as content to face your chest.
For my babies it was when they were about 6 months old as we started to try front facing carry from time to time. For us this Ergo Omni turned out to be the most comfortable carrier for this position. It gave me confidence that my little ones were maintaining safe position for their hips and spine and their legs weren't dangling.
If you have found that your little one is straining to see around you and look to the side, it might be time to let them face outwards and see more of the world.
You don't need to give up the convenience of hands-free babywearing, but it might be time for a change, to try a facing outward position. An outward-facing position means babywearing with your baby's head facing the same direction as you, so they can see everything you see.
Best Features
❤️ Most comfortable front-facing baby carrier
❤️ Always keeps baby in ergonomic & safe position (no pressure on hip joints)
❤️ Suitable even up to 3 years
✖️Quite thick fabric
❤️ 6 carrying positions for a growing child
❤️ Excellent lower back support for parents (no back pain!)
❤️ Back panel opens and reveals mesh so the baby doesn't sweat
✖️Shoulder straps may be too big for petite moms
❤️ Offers adjustable seat to provide proper hip support in every position
❤️ Comes in Cotton and Mesh versions (for warm weather)
❤️ Available in lots of adorable and fashionable prints
✖️No pillow at the back for wearer's lumbar support
advantage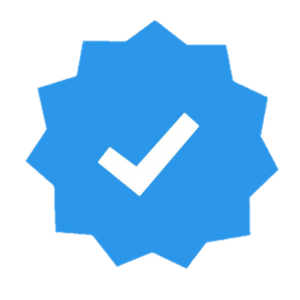 Recommended by 96% verified buyers!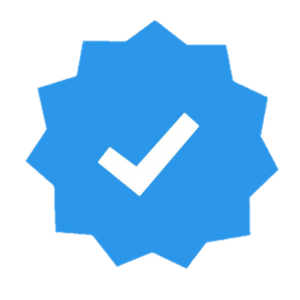 Recommended by 98% of verified buyers!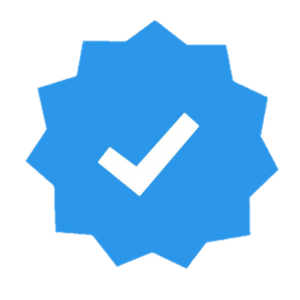 Recommended by 95% verified buyers!
My Personal Choice
Best Features
❤️ Most comfortable front-facing baby carrier
❤️ Always keeps baby in ergonomic & safe position (no pressure on hip joints)
❤️ Suitable even up to 3 years
✖️Quite thick fabric
advantage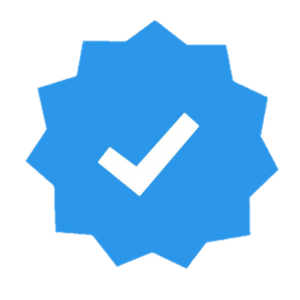 Recommended by 96% verified buyers!
Best Features
❤️ 6 carrying positions for a growing child
❤️ Excellent lower back support for parents (no back pain!)
❤️ Back panel opens and reveals mesh so the baby doesn't sweat
✖️Shoulder straps may be too big for petite moms
advantage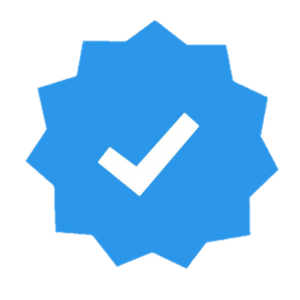 Recommended by 98% of verified buyers!
Best Features
❤️ Offers adjustable seat to provide proper hip support in every position
❤️ Comes in Cotton and Mesh versions (for warm weather)
❤️ Available in lots of adorable and fashionable prints
✖️No pillow at the back for wearer's lumbar support
advantage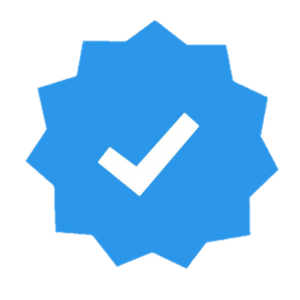 Recommended by 95% verified buyers!
Last update on 2023-09-30 / Affiliate links / Images from Amazon Product Advertising API
5 Best Front-Facing Baby Carriers
So, here are 5 of my favorite versatile baby carriers that allow you to carry baby facing outwards (along with plenty of other positions, too!).
All of these are certified 'hip-healthy' by the International Hip Dysplasia Institute, too, so you know they are safe for your baby's growing hips.
This is my absolute favorite when it comes to safe baby carriers for facing out.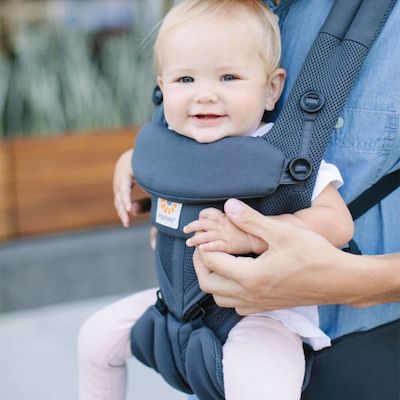 The Ergo baby carrier provides optimal ergonomic support for both baby and parents while babywearing in EVERY position.
The "360" means it can be used all around your body, from a front-carrying position to back carrying and everything in between, so you can feel confident using the Ergo Baby forward-facing, too.
If your little one is ready for a better view, go ahead and try the Ergobaby forward-facing position, as it has great support for babies' thighs and spine, while still being comfortable for mom and dad, too.
Even when the baby is facing out, they are still maintaining healthy position – safe for their hips. Ergo Omni doesn't put pressure on baby's crotch area and keep the legs always supported – NO DANGLING LEGS!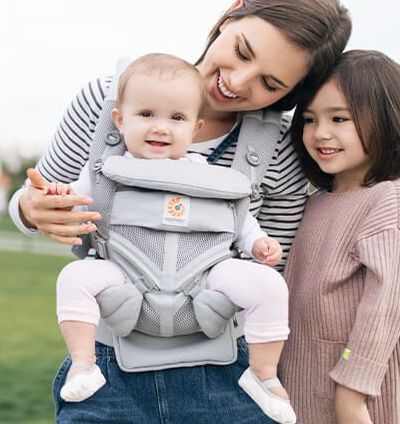 More Benefits
The Ergo Baby Omni also has a removable pouch for carrying essentials and a privacy help you nurse more comfortably on the move.
As one of the top-selling carriers out there, many parents agree that Ergobaby carrier is a very supportive structured carrier and comfortable to wear in each position: front inward and outward facing, hip and back carry (the latter one is useful for toddlers and heavier kids).
What I love about it are the adjustable straps, which evenly distribute baby's weight for your comfort level and make carrying even heavy toddlers a breeze.
Keep In Mind
The fabric is pretty thick, so you may get hot after a while. Make sure to choose this Cool Air Mesh version or this new Breeze version to keep you from sweating during babywearing.
This innovative carrier does it all, offering seat-size alternatives from narrow to wide, depending on the size of your baby. And, it offers six versatile positions, including forward-facing.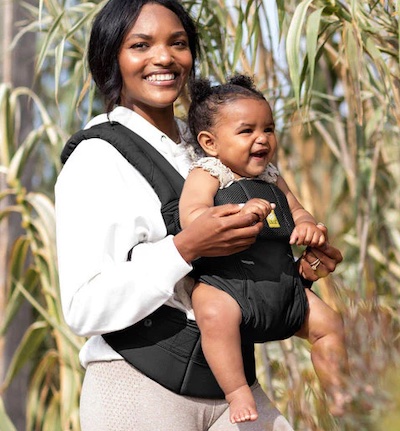 The wider seat is ideal for your baby to safely face outward because it keeps the knees wide and the pelvis supported.
It is great for newborns; simply use the narrow seat to start with, then make it wider for the optimal ergonomic position with older (and heavier) kids.
More Benefits
The Lillebaby is rated from 7-45 lbs and does not require an infant insert; this is a great choice for families with multiple kids.
It's named "All Seasons" because the body of it it converts from a warm winter carrier to a breathable one, for summer. Pull down the zipper to reveal the mesh panel for breathability. Hold baby close without worrying about the weather with the Lillebaby.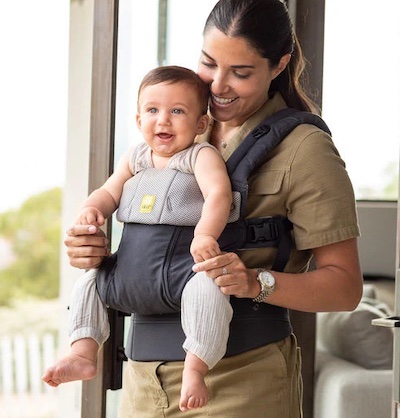 What you are also going to love about this baby carrier is the back support it offers for the wearer. It has a wide waist belt with a special lumbar pillow at the back to relieve the pressure from your lower back during babywearing. It's actually one of the best baby carriers for back pain.
Keep In Mind
If you live in hot climate you may want to get the Airflow version of Lillebaby Complete – which has lots of mesh vents for better breathability and less sweating. BTW, right now some colors are on sale here and you can save up to 20% OFF >> It's the best opportunity to get this carrier at much more pocket-friendly price.
The Beco Gemini Baby Carrier is a great, budget-friendly choice for parents and will last until your children are 35 lbs (around 18 months old).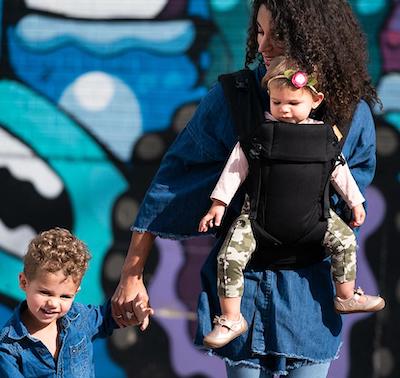 What I love about it is the adjustable seat, meaning this carrier truly grows with your baby. It can be used as a backpack carrier or hip carrier, but is incredibly comfortable for forward-facing, too.
The padding in the shoulders make it comfortable to carry your little one, and the head support is ideal for younger babies, or if your toddler has a nap on the go.
More Benefits
The built-in pocket for parent's keys or phone is a nice touch, and the updated design allows parents to adjust the shoulder straps to be a cross-back if needed (great for petite moms!)
Keep In Mind
Beco Gemini has lower weight limit than most buckle carriers – it's suitable up to 35 lbs. Still, it should serve you for about 2.5-3 years.
When it comes to a design that can literally "carry your baby" from newborn through to toddler years (and through multiple children) the Baby Tula is it!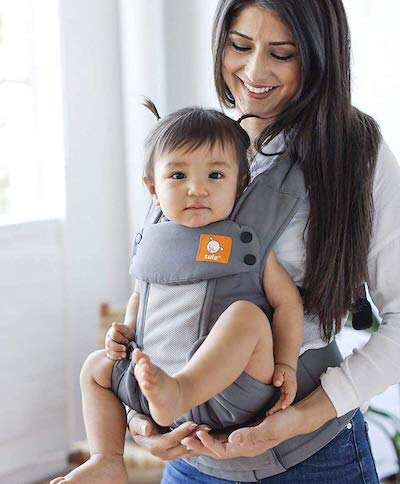 A soft structured carrier with a weight limit up to 45 lbs, you will get a lot of use out of this. While the body of it is mostly 100% cotton, it also has a mesh panel to help keep baby cool and allows their skin to breathe, while still snugly supporting them against mom or dad.
The Baby Tula offers every position for carrying your baby, including back carry, facing inward, and yes, outwards facing, too.
More Benefits
Other baby carriers need a newborn insert, but not the Baby Tula, which has three adjustments to fit your growing baby, so you don't need any accessories.
The Baby Tula has perfect padding all over the carrier. It has padded leg openings for baby's comfort, and the padded shoulder straps and waist belt make parents happy, too.
Also, there is an adjustable neck pillow to keep baby's neck supported (in the facing inward position) for little babies or toddlers.
Keep In Mind
If you're looking for a baby carrier for summer babywearing and hot weather, you should definitely check out Tula Explore Coast version which has a mesh panel that allows the air to circulate through – keeping you and your little one from overheating.
If you love the idea of baby wraps, but without all the fuss, try the Baby K'tan carrier; a stretchy wrap that is 'pre-wrapped' and easy to put on. It offers many carrying positions: an inner-facing cradle position, hip carry, and yes, outwards facing, too.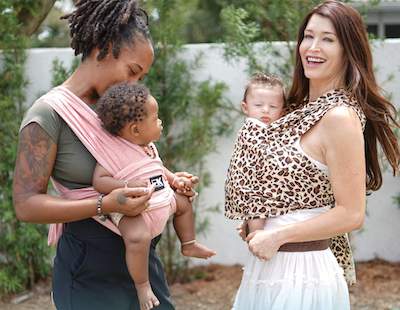 More Benefits
The Baby K'tan comes without the learning curve of traditional stretchy wraps, like standing in front of a mirror and twisting the fabric around your waist and shoulders.
The fabric is lightweight and doesn't use straps or padding, so this carrier takes up as much room as a small blanket in your baby's diaper bag.
Keep In Mind
It was easy to put my baby in the front-facing position, and he was happy with a better view of what was going on. However, the Baby K'tan works best for outward-facing only for short periods of time.
Because it's a wrap, it doesn't have the support of structured buckle carriers, and I found that after 20 minutes or so, that my baby's weight would pull the fabric of the wrap forward, little by little. After a time, there was strain on the fabric around his crotch, so I would have to readjust the fabric.
The Baby K'tan is not the best solution for outward-facing carry for long periods of time. Alternatively, I found that hip carrying was very comfortable with the Baby K'tan, and allowed my little one to see all around.
Other Popular Outward Facing Baby Carriers
Here's one more option that you may have heard about – Baby Bjorn carrier, which I have mixed feelings about.
The Baby Bjorn carriers may be the most well-known carriers out there, hasn't everyone heard of these stylish carriers?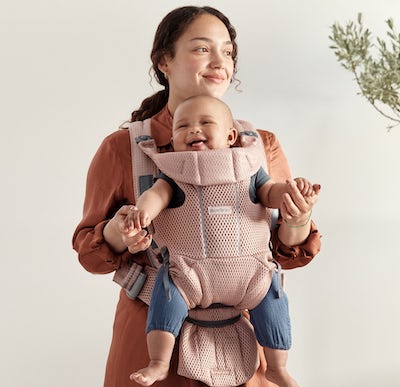 More than being cute, these carriers are practical and can be used with newborns on up. While most of the Baby Bjorn forward-facing carriers go until 12 months of age, the Baby Bjorn Free design goes until 15 months old, so you get more use out of it, too.
Keep In Mind
The Baby Bjorn carriers only offer two carry positions: inward-facing and front, outwards facing. You cannot use this for hip-carrying or for back-carry.
You will need to adjust the seat to ensure baby's legs are in that "frog-leg" position, otherwise, they will easily dangle down, which is exactly what you DON'T want in a forward-facing carrying position.
Because of that this is my least favorite outward facing baby carrier on this list and if you want something that is ALWAYS ergonomic, I would recommend going for Ergobaby Omni 360 (or Beco, Lillebaby and Tula).
When Can Baby Be Front Facing In Carrier?
I hate to state an age here because it's not about a calendar date, but about developmental readiness, namely, if your infant can support their own head and neck, independently.
Typically, babies are around 5 or 6 months old when they prefer the front-facing carry position. However, premature infants or babies with physical or developmental delays may not be ready by this time.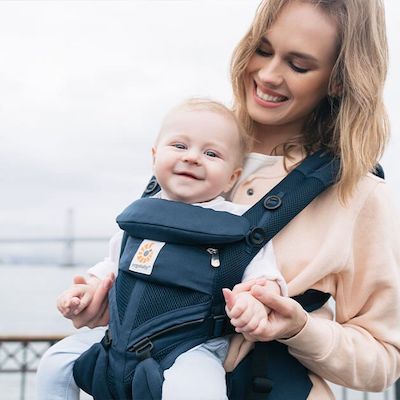 So, to answer your question when your baby can be facing out: Usually when baby is 5-6 months old they can be front facing in carrier, but make sure they have proper head and neck control and can keep the head up on their own.
Is Forward Facing Babywearing Safe For My Baby?
Yes! Forward-facing babywearing is safe for babies, as long as you have an appropriate carrier, and pay attention to your baby.
When To Start?
If you've noticed that your little one, who has developed good neck control already, frequently turns their head or pushes off your chest to get a look around, then this is a good indicator that they are ready to try an outwards-facing position.
How To Start?
Here are mom's tips to make sure you start facing outward safely.
Choose The Right Carrier
First, not all baby carriers that offer multiple positions provide optimum hip support or ensure your baby's hips are in the "frog-leg" position when in the front-acing carry position. If you notice your baby's legs are hanging down when carried front-facing, this is not good for their hips and might be very uncomfortable for both you and baby.
Look For "Hip Healthy Certified" Products
To avoid these pitfalls, make sure to use a baby carrier that provides optimum hip support for your growing baby.
Look for:
A "frog-legged" position that keeps knees tucked in and knees higher than the bum (never hanging straight down)
A wide seat that offers full support to the bum and thighs across the seated width.
Keeps the pelvis tilted upwards (not slanted down) while they are carried facing outwards.
The best way to ensure this is to go with one that is certified by the International Hip Dysplasia Institute1. This means it is suitable for your baby's developing hips and will avoid other hip development issues, too.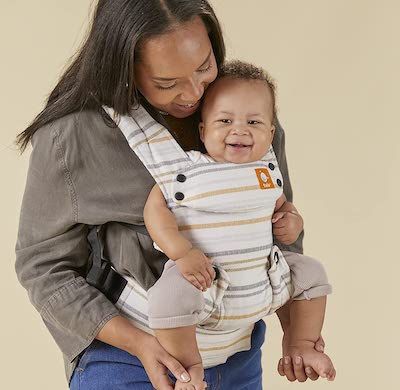 Don't Use To For Sleep Time
No matter what type of baby carrier you use, do not allow your baby to fall asleep in a forward carry position. This is dangerous and can potentially restrict their airways if their head drops forward.
Always turn baby around for inner-front facing carry for a nap on the go.
Follow Baby's Cues
Having your baby face forward is a new adventure in many ways, but always pay attention to your baby's cues, if they are fussy or getting sleepy, this could be your cue to adjust the position of their body or turn them around completely.
Use For Short Periods
Babywearing experts recommend facing outward position only for short periods (like 15 minutes) – mainly to avoid overstimulation for the baby (and straining mom's back).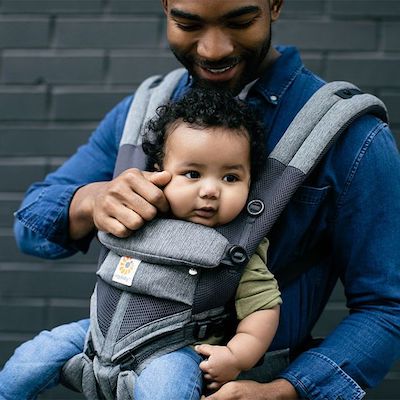 Neck & Head Support
An inner-facing carry position is the only suitable position for newborns and young babies, as it keeps baby's face close to mom's chest, but also provides suitable neck support because baby's neck is not strong enough to hold up their head, just yet.
Some baby carriers even come with a newborn insert to help during this "fourth-trimester phase" when they are the most fragile.
Even if the inward position or back position with your current carrier are supportive for the head, it's just not possible with outward-facing positions. Babywearing experts agree, your baby should have full head control in order to safely face forward in a carrier.
Not All Carriers Are Created Equal
Now, simply having head control is not the only consideration, either.
Parents, please pay attention: just because a baby carrier says that you can use it in a forward-facing position does not mean that it is a safe position.
Most carriers are designed first and foremost as inward-facing, and then offer various positions in addition to this first, basic one. They may just slap the label "outwards facing" on it so they can rank "up to five or more positions" for marketing purposes. Please don't be fooled by this.
Sometimes these forward-facing positions simply allow baby's legs to dangle down, which is dangerous for baby's hips. Or, when the baby sits forward facing, with their weight pulling forwards, it can put a lot of pressure on the pelvic area and be very uncomfortable.
Other Safety Reminders
Of course, always follow the manufacturer's guidelines. There may be specific instructions when using the outward-facing carry, or seat adjustments to make, so read the manual before carrying your baby facing outwards.
---
Sources of pictures:
Pictures of Omni 360 belong to Ergobaby Brand.
Pictures of Complete All-Seasons belong to Lillebaby Brand.
Pictures of Gemini belong to Beco Brand.
Pictures of Tula Explore belong to Baby Tula Brand.
Pictures of Baby K'tan wrap belong to Baby K'tan Brand.
Pictures of Free carrier belong to Baby Bjorn Brand.
---
The purpose of this article is informative. It's not a substitute for professional medical advice or medical care. Remember: safety first! Consult your doctor/pediatrician in case of any doubts. The author of this article does not accept any responsibility for any liability, loss or risk, personal or otherwise, incurred as a consequence, directly or indirectly, from any information or advice contained here.
Your trust is really important to me: This article includes affiliate links to products that I think are useful for our readers. If you make a purchase through these links, I may earn a small commission at no extra cost to you. Your support helps me run this blog – thank you.