Are you hesitating between Lovevery vs. MontiKids? Both subscription boxes are quite pricey but also have a great educational value. I tested and compared both and here I am going to share my personal favorite!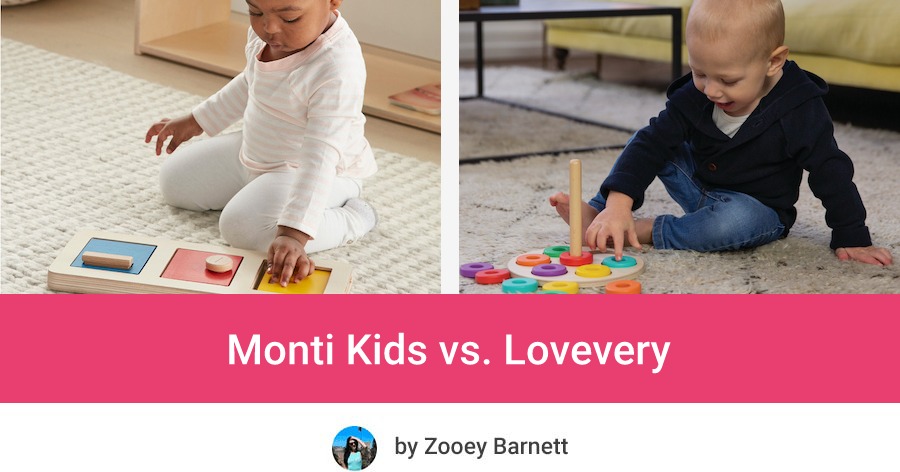 This article contains affiliate links.
Lovevery and Monti Kids offer toy subscription boxes that bring Montesorri educational methods into your child's playroom. These play kits for babies and toddlers are hugely popular, and it's not hard to see why.
The Montessori curriculum is based around encouraging self-directed activities, a hands-on approach to learning, and collaborative play. Both of my sons attend a Montessori nursery school and I can wholeheartedly recommend this style of teaching.
A toy subscription box offers a convenient way to focus on your child's development in the Montessori way and get all the toys you need for specific development milestones in one box, rather than having to buy each one separately.
Best Features
❤️ All playthings match perfectly specific developmental milestones
❤️ Keep baby busy and entertained for long time
❤️ Lots of fun + educational value
❤️ It's easy to pause or cancel the subscription at any time
❤️ CHEAPER than Monti Kids (even if you add the play gym)
❤️ Authentic Montessori toys designed by Montessori experts
❤️ Parent educational center (articles about milestones, coaching one-on-one with child development expert)
❤️ Access to Montessori Parent Community
❤️ Made from non-toxic and eco-friendly materials
advantage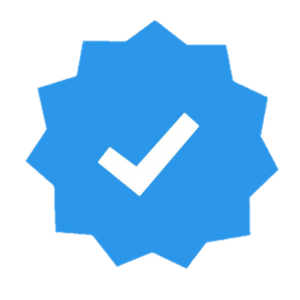 Recommended by 26K verified buyers!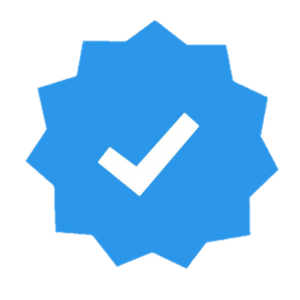 Recommended by 83% of verified buyers
My Top Choice
Best Features
❤️ All playthings match perfectly specific developmental milestones
❤️ Keep baby busy and entertained for long time
❤️ Lots of fun + educational value
❤️ It's easy to pause or cancel the subscription at any time
❤️ CHEAPER than Monti Kids (even if you add the play gym)
advantage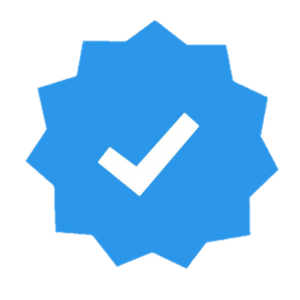 Recommended by 26K verified buyers!
Best Features
❤️ Authentic Montessori toys designed by Montessori experts
❤️ Parent educational center (articles about milestones, coaching one-on-one with child development expert)
❤️ Access to Montessori Parent Community
❤️ Made from non-toxic and eco-friendly materials
advantage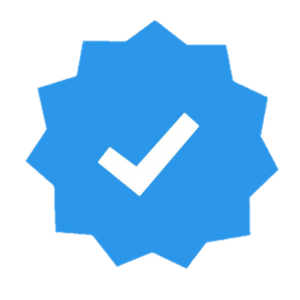 Recommended by 83% of verified buyers
For those already familiar with Montessori methods, subscription kits allow you to bring these methods into your baby or toddler's life before they start school, or practice the same techniques they are already learning at school when they're at home.
For those who don't know anything about Montessori methods, but want to try them, the boxes offer a simple introduction to these techniques.
Even parents who aren't too concerned about using Montessori method with their kids, will enjoy the high-quality toys and the thrill of having a new box arrive every few months.
So there are plenty of reasons to get a toy subscription box for your child. But which toy subscription box is better? Here I'm comparing Lovevery vs Monti. Read on and find out which one wins!
Is Monti Kids The Same As Lovevery?
Both Monti Kids and Lovevery offer toy subscription kits based on Montessori methods. However, while they both aim to do the same thing, there are plenty of differences between them (and plenty of similarities). Let's explore these.
Montikids vs Lovevery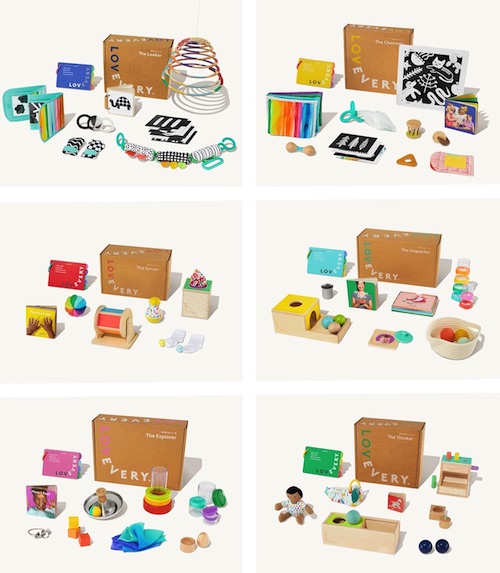 Age Groups
While the Monti Kids baby subscription box is for use from birth until three years of age, the Lovevery box offers play things for kids up to 4 years (there are four additional kits for 36-48 month age range).
Value
Lovevery is more budget-friendly option, which is awesome because new parents always have tons of expenses. Lovevery is almost half the price of Monti Kids. If you don't want the subscription plan, and prefer to buy specific toy boxes, Lovevery is also the cheaper choice – each Lovevery play kit is up to 60% cheaper than MontiKids and you can cancel it at any time (no fees)! Here you can choose which box you want & grab $30 discount during Black Friday (code JOY30) >>
Lovevery works out far cheaper than Monti Kids. While Monti Kids charges $2340 for 3 years for their Montessori subscription box, with the Lovevery Play Kit you'll pay $1440 for the same amount of time or $1920 for the birth-until-four option.
Of course you don't pay that amount upfront, you are charged for each play kit separately and you can cancel your plan at anytime.
The Lovevery play kit also delivers more for its price and comes with either 14 boxes (birth until three) or 18 boxes (birth until four), while the Monti Kids option comes with 12 in total. For me the biggest drawback is that Monti Kids boxes for 1.5 year and above are often out of stock!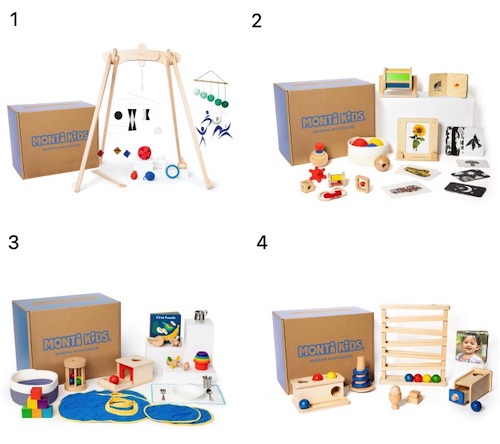 It should be mentioned that the first Monti Kids subscription box comes complete with the Monti Kids activity gym, while the Lovevery play gym needs to be purchased separately for $140.
Even when you add the gym to Lovevery's price, they come out on top, as you get 4 years' worth of kits plus the play gym for $2060, compared to $2340 for 3 years of Monti Kids boxes.
Also, I feel that the Lovevery play gym is better value than the Monti Kids activity gym, with more entertainment value, an opinion which plenty of parents seem to agree with (read my full review of Lovevery Play Gym).
Keep in mind that whichever brand you'll choose, you'll be able to start and cancel your subscription at anytime!
Frequency Of Shipping
MontiKids ships every 3 months. Lovevery boxes will be sent to you every 2 months in the first year of your baby's life. After that the frequency changes to every 3 months.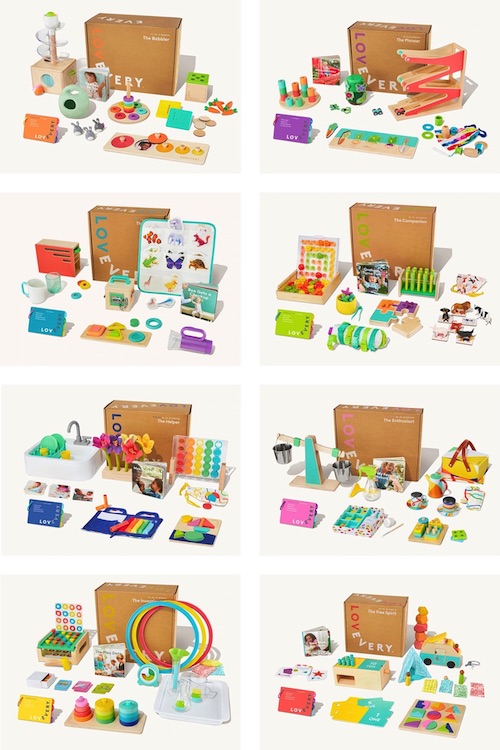 Montessori Methods
How strictly do you want your child to stick to Montessori methods?
While Monti Kids offers Montessori toys and the box is designed by certified Montessori teachers, Lovevery only says that their toys are "Montessori-inspired", although they do say their toys and books are created by child development experts.
Educational Support
Both options also offer plenty by way of educational support for parents who buy their kits.
If you sign up for Lovevery's mailing list you will get some activity ideas, as well as educational and helpful information about your child developmental milestones.
Monti Kids, meanwhile, offers a different 12-week online video course as a parent guide to using the toys for each Monti Kids level, as well as coaching from certified Montessori educators, who you can reach via chat or email if you're a subscriber.
You will also have an access to private group of Monti Kids parents.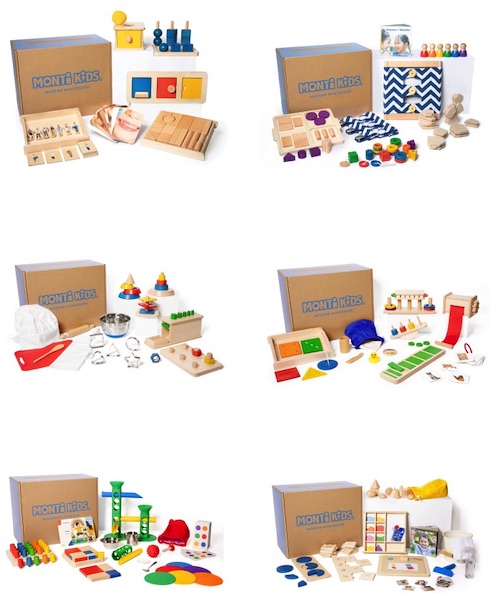 Quality
Both Monti Kids and Lovevery have a reputation for producing high-quality toys and both give detailed descriptions of the high-quality materials they use.
Environmental Friendliness
Both companies emphasize a focus on sustainable products.
Monti Kids boasts that their wooden toys are made from sustainable materials (more on this in the next section), and the company has a donation program for used toys.
One of the two parents who founded Lovevery, meanwhile, is a man named Rod whose bio says he is a "builder of companies and movements with environmental and social impact," suggesting that they put serious thought into how sustainable their products are.
Materials
Monti Kids toys are made of sustainably forested wood, colored with non-toxic paints, in packaging that's 100 percent recyclable.
Lovevery also says their toys are made from organic cotton and sustainably-sourced wood, adding that their products are made from "sustainable, organic, and natural materials that are good for your child and good for the planet".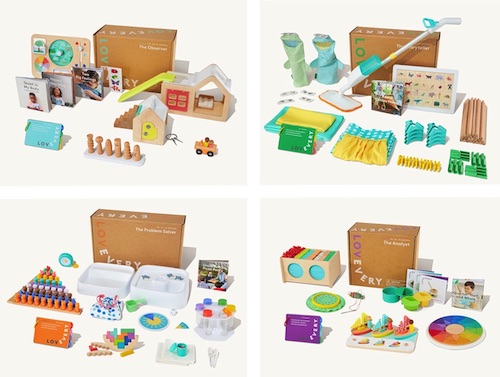 Returns
Both Lovevery and Monti Kids accept returns within 30 days of purchase, with Lovevery specifying that items must be in their original packaging.
Lovevery Play Kits Review
Lovevery, despite being relatively new to producing educational toys (they were founded in 2015), has become a popular producer of Montessori aligned toys.
They offer Montessori inspired baby subscription boxes and toddler subscription boxes, with very specific age groups, starting from 0 to 12 weeks, with each of the other baby boxes lasting you two months (3-4 months, 5-6 months, 7-8 months, 9-10 months, 11-12 months). Once you hit the toddler stage each kit will last you three months.
The way the subscription works is that you enter your child's age and birthdate and then the appropriate box comes up. You can buy past boxes individually, get all of them sent at once, or the appropriate boxes can arrive every time your baby or child hits a new age milestone.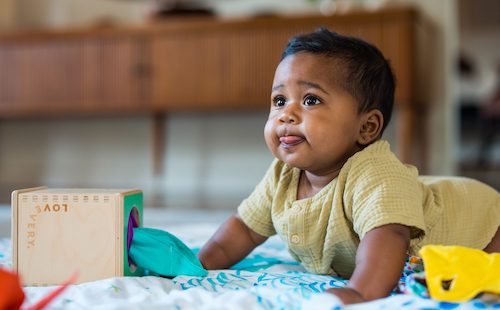 What you'll find inside each box is an exclusive mix of toys, puzzles, and children's books targeting a very specific age range.
Each box comes with cute names that match the development stage, for example, The Looker Play Kit for newborns to 12 weeks, The Charmer Play Kit for months 3 and 4, the Senser for months 5 and 6, and so on.
While cheaper than Monti, Lovevery's boxes are still on the premium side of things. The items that come inside are all of very high quality, but those trying to save cash may be able to find cheaper equivalents (but probably not as entertaining or educational).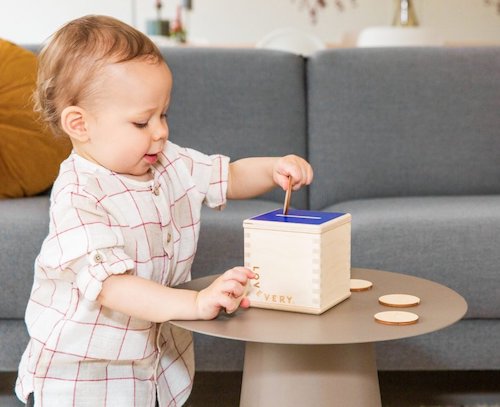 The subscription box route is more convenient for parents wanting to allow their kids to discover the Montessori way.
But while this would take lots of work, you could put together your own Montessori-inspired play kits for your child if you were on a budget. There are quite a few Montessori activity ideas online for parents who can't afford a subscription.
I found the parent guide that comes with Lovevery's boxes very useful, helping me learn about why and how the specific items will benefit a baby or child at different stages. There were plenty of practical tips that came in handy.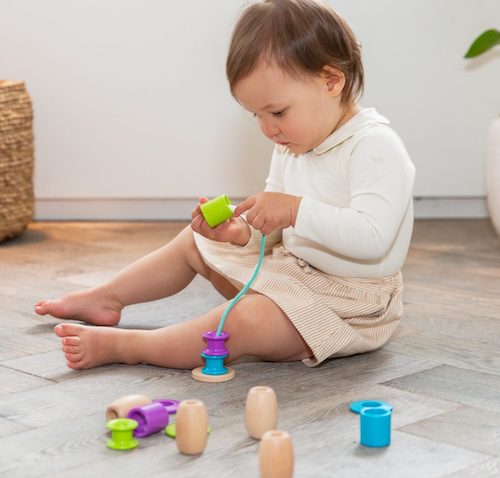 Since some toys develop emotional skills and others develop hand-eye coordination and fine motor skills, it's important to know exactly what each item is for.
This is more a comment on subscription boxes in general than Lovevery specifically, but whether you will love the boxes as a parent has lots to do with your personality.
>> Here you can read reviews written by real parents who bought Lovevery
While some may find being told exactly what your baby or child should play with at different stages takes the choice (and some of the fun) out of toy shopping, others will find taking the guesswork out of your child's learning and play a great help.
If you do want to go the more prescribed route, you can't do much better than Lovevery in terms of the quality of the items. Each wooden book and toy is beautifully designed and made, as you can tell from Lovevery's reviews.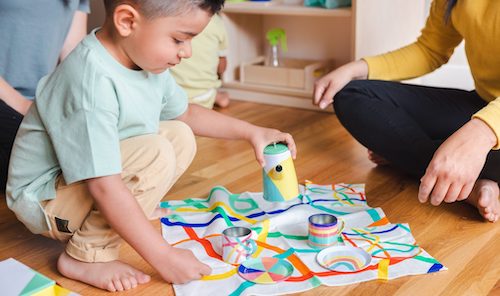 I found Lovevery especially useful for toddlers and small children. For example, the children's books come with discussion questions which help you ensure your child gets the full educational value of the books.
Monti Kids Subscription Toy Box Review
Monti Kids has plenty in common with their biggest rivals. Like Lovevery, the company was started fairly recently, in 2014, and has an emphasis on high-quality educational wooden toys.
In a reference to their being the only company to produce Montessori curriculum toys, Monti boasts that each Montessori toy subscription box is "proven by over a hundred years of use in classrooms worldwide".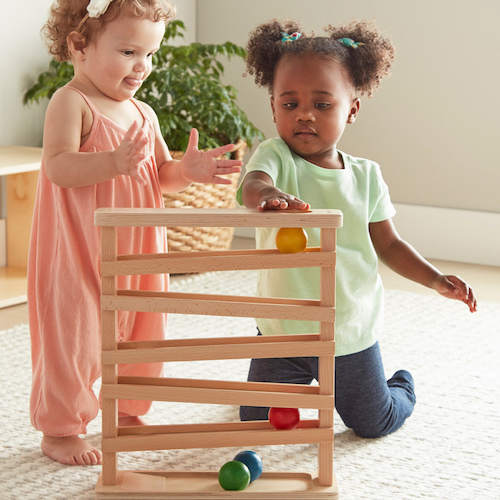 The company received a boost in funding and publicity when it emerged as the winner of the entrepreneurial reality tv show Shark Tank in 2019.
Not all this publicity was good though — it was pointed out in one episode that the high subscription price may get in the way of the company's success.
The Monti Kids subscription box has eight levels of development, starting with Monti Kids Level 1 for newborns to 3-month-olds and going up until Level 12, for 34 to 36 months old.
They also offer a newborn kit which, somewhat confusingly, is different from their Level 1 baby subscription boxes.
While my kids are too old for this newborn box, it is well-loved by reviewers, with plenty of baby gear including black and white cards that go into a standing cardholder with a mirror attached for your baby to look at during tummy time.
There's also a pair of black and white mittens (remember, your baby can't see color yet), a silicone rattle with a removable ball, a wooden rattle, teether and crochet ball, and a basket to put them in which the company says emphasizes choice and independent play.
Some of the toys in Monti's boxes are well-known parts of Montessori education, such as an object permanence box with the Level 3 and 4 boxes (7 – 12 months), designed to teach kids about object permanence – the idea that things still exist, even when you can't see them.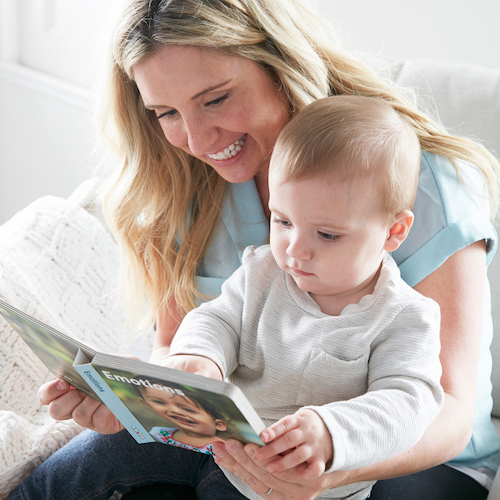 This is a classic of Montessori education and highlights the biggest edge Monti Kids has over its competitors, which is their use of genuine Montessori products.
Their biggest problem as a brand, meanwhile, is that they are more expensive than their competitors. There are only eight boxes in total, which may lead to some parents questioning if the competition offers greater value.
While those with the money will be able to save themselves time and effort, you can create many of these Montessori-style toys yourself if you are on a budget. For example, there are activities online showing how to make an object permanence box.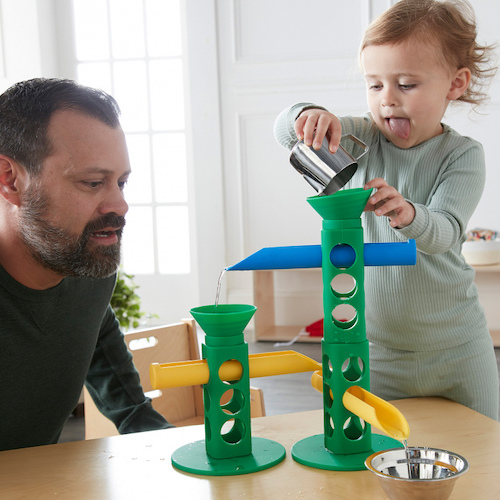 Is Monti Kids Or Lovevery Better?
Both Monti Kids and Lovevery offer great opportunities for very young children to learn through play.
Which brand you prefer might depend on factors including your child's age, your budget, and whether you place a higher emphasis on entertainment or education.
Rather than point you to a clear winner, let's have a look at what kinds of parents may prefer the Lovevery boxes and who may favor Monti Kids.
Who Should Subscribe To Lovevery?
Lovevery may be the preferred creator of subscription kits for parents who want their babies to have lots of fun while learning new thing, as their stuff seems to be a bit more lighthearted and fun (although it's still very much educational).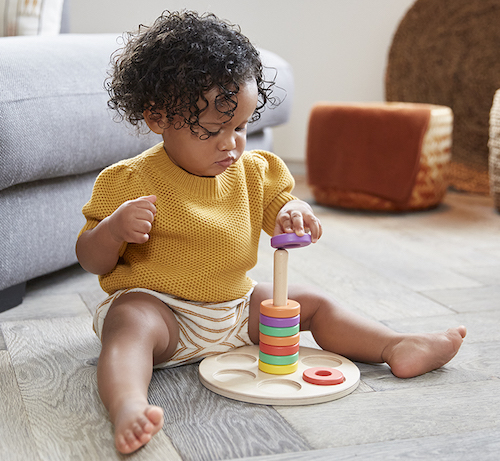 This brand is also the best option for parents who have money to spend but want a product that's better value than Monti Kids. With the 0-3 year option offering 14 kits with Lovevery but only 12 with Monti Kids, Lovevery is the clear winner here.
And because Monti Kids' last box is sent for toddlers younger than three, anyone who wants boxes up until age four will prefer Lovevery by default. Only Lovevery has toy boxes for 3-4 year olds.
Who Should Subscribe To Monti Kids?
Monti Kids is a better option for parents who want to stick strictly to Montessori methods, as well as those who want to emphasize learning before play, as I feel the Lovevery options are a bit more fun than Monti.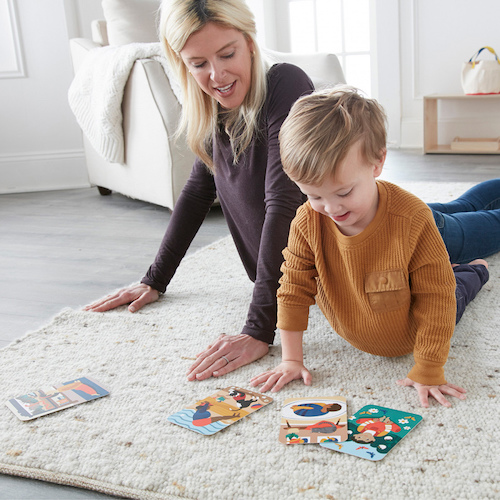 The Monti Kids newborn box is very highly rated, but I prefer Lovevery's activity gym – I think it's better but it's sold separately. This means that which one is better for new babies may be down to personal taste and budget.
My Verdict
If we said that one of these brands is far superior to the other, we'd be lying. They both offer amazing products and they both have plenty of accolades, awards, and good press to their name. Which is the preferred brand ultimately comes down to two things, pricing and personal taste.
After all, you can't go wrong with either MontiKids or Lovevery, both have amazing educational value and will support your baby's development and help them achieve new milestones, while having so much fun.
What About The Other Subscription Boxes?
KiwiCo
If price is a factor, then KiwiCo, with the cheapest baby, toddler, and child subscription toy boxes you can buy, may be worth investigating.
Like Lovevery and Monti Kids, each box is for different milestones linked to your kid's age, with the subscription model working in much the same way (you can enter your child's age and the appropriate boxes will come up).
Unlike those two brands, KiwiCo goes all the way up to teenagehood – starting with the Panda Crate for your baby and toddler and going all the way up to 14 with their cooking-based crate.
Rather than Montessori, KiwiCo's kits focus on Steam learning. Steam stands for Science, Technology, Engineering, Art, and Maths, and focuses on introducing these subjects at an early age to stimulate problem-solving abilities in children.
KiwiCo's Panda Crate is a box designed to take your kid from birth to age 2. Then there's the Koala Crate (ages 2 to 4), Kiwi Crate (ages 5 to 8), Atlas Crate (ages 6 to 11), and one focusing on the science of cooking, the Yummy Crate, which takes you from 6 up to age 14.
KiwiCo is a great option if you are on a budget or like the company's emphasis on science and math.
Why And Whale Surprise Pack
More than just toys, the Why and Whale Surprise Pack comes with a range of items, such as clothes, accessories, toys, and books.
You also get 15% off at the Why and Whale shop, and a free month for new customers with their annual subscription. However, the packs don't seem to have much of the educational emphasis that Monti Kids or Lovevery do.
Green Piñata
While KiwiCo offers the cheapest box you can buy, there is an even more budget-friendly option. Green Piñata has a unique twist on the subscription box concept, with a rental model allowing you to return the toys rather than keep them — a great option for clutter-conscious parents.
If this approach worries you from a hygiene point of view, their website emphasizes that they individually clean and sanitize each toy before packing and shipping it.
This is a great choice for parents on a budget, with subscriptions starting at $30 per month. Just like some of Green Piñata's more expensive competitors, there is a curriculum attached to each box and the toys are curated and chosen to help kids hit developmental milestones.
Monti Kids vs. Lovevery – FAQ
What's A "Montessori Toy"?
Since Montessori is an educational method rather than a brand, there is no official symbol or trademark that makes a toy an official Montessori one.
A Montessori toy is one developed according to the Montessori educational method, such as the ones you get with Monti Kids. Lovevery, meanwhile, offers toys inspired by this method but not officially designed by Montessori educators.
Are Montessori Toys Worth It?
Montessori toys are worth it if you are looking for stuff your child won't just play with but also learn from. They are great at encouraging problem-solving and teaching your child to play both individually and collaboratively.
One of the best things about the Montessori style of learning is that it allows kids to learn and play at their own pace. I would recommend setting up a Montessori toy shelf that allows your children to access the toys easily, so they can discover the lessons that each toy holds without the need for much guidance from you.
Are Montessori Subscriptions Worth It?
Neither Lovevery nor Monti play kits come cheap, but on the other hand, you may find yourself spending more money in the long run if you buy toys individually.
If you have the cash, both brands provide you with two of the most convenient ways to introduce Montessori-style learning at home and make sure you're hitting those milestones.
---
YOU MAY ALSO WANT TO READ:
>> Lovevery Babbler Play Kit Review
>> Lovevery Pioneer Play Kit Review
>> Best Wooden Play Gyms For Babies
---
The purpose of this article is informative. It's not a substitute for medical consultation or medical care. Remember: safety first! Consult your doctor/pediatrician in case of any doubts. The author of this article does not accept any responsibility for any liability, loss or risk, personal or otherwise, incurred as a consequence, directly or indirectly, from any information or advice contained here.
Your trust is really important to us: This article includes affiliate links to products that we think are useful for our readers. If you make a purchase through these links, we may earn a small commission at no extra cost to you. Your support helps us run this blog – thank you!
Sources of pictures: