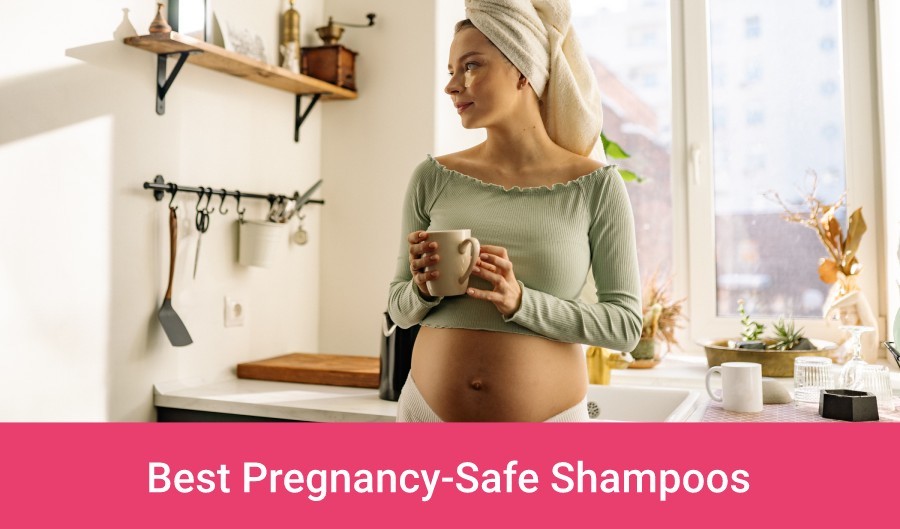 Article by Jessica Holbrook – Register Nurse & Educator
During your pregnancy, you do everything you can to keep your growing baby safe. This includes avoiding potentially harmful chemicals in your beauty routine and making sure you choose pregnancy safe shampoos. Using the wrong products can be potentially harmful for you and your baby.
Some shampoos and conditioners can contain ingredients that may harm your baby or impact your fertility. Just because a product claims to be all-natural does not necessarily mean that it is safe. Checking ingredients can be hard too, since ingredients that are completely safe often "sound" dangerous, while the ones that are really harmful can be hard to spot.
You still need to take care of your hair during pregnancy while protecting the health of you and your baby. Keeping your hair healthy not only helps you feel your best, it can help mitigate some of the effects of the dreaded postpartum hair loss by preventing damage and breakage.
Best Features
❤️ All natural ingredients - safe for sensitive scalp
❤️ Smoothes out wavy & curly hair, doesn't weigh down thin hair
❤️ Keeps hair from getting bushy in high humidity
✖️Some moms say it feels a bit runny (make sure to
choose this new thicker formula
)
❤️ Suitable for colored hair
❤️ Works well for thin hair - doesn't weigh it down
❤️ Organic ingredients help to improve the condition of scalp and speed up hair growth
✖️May not have sufficient cleansing effect on oily scalp
❤️ Ultra natural shampoo bar that lathers well
❤️ Perfect for travel
❤️ My favorite: Calming Bar for Touchy Scalps that gives hair fresh and healthy look
✖️If you hair is extra dry, you may need additional conditioner
advantage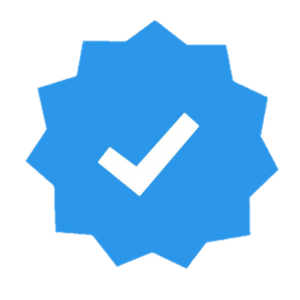 Recommended by 83% of verified buyers!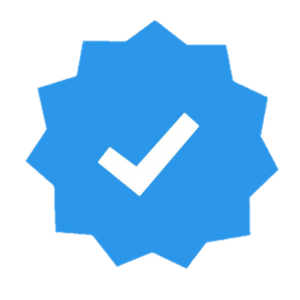 Recommended by 88% of verified buyers!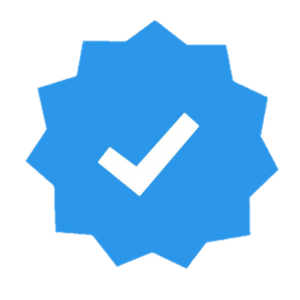 Recommended by 88% of verified buyers!
Moms' Favorite Choice
Best Features
❤️ All natural ingredients - safe for sensitive scalp
❤️ Smoothes out wavy & curly hair, doesn't weigh down thin hair
❤️ Keeps hair from getting bushy in high humidity
✖️Some moms say it feels a bit runny (make sure to
choose this new thicker formula
)
advantage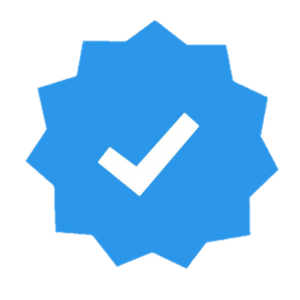 Recommended by 83% of verified buyers!
Best Features
❤️ Suitable for colored hair
❤️ Works well for thin hair - doesn't weigh it down
❤️ Organic ingredients help to improve the condition of scalp and speed up hair growth
✖️May not have sufficient cleansing effect on oily scalp
advantage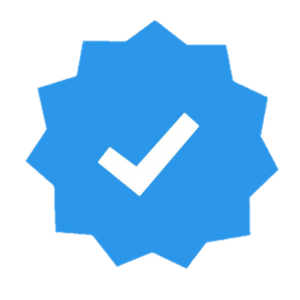 Recommended by 88% of verified buyers!
Best Features
❤️ Ultra natural shampoo bar that lathers well
❤️ Perfect for travel
❤️ My favorite: Calming Bar for Touchy Scalps that gives hair fresh and healthy look
✖️If you hair is extra dry, you may need additional conditioner
advantage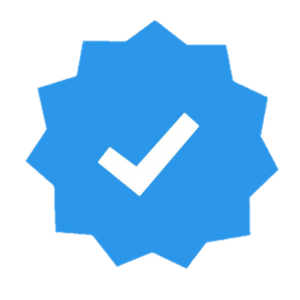 Recommended by 88% of verified buyers!
Last update on 2023-09-30 / Affiliate links / Images from Amazon Product Advertising API
What's important, during pregnancy your hair may require different type of care and hair products than during postpartum. When you're pregnant your hair may be dry, brittle, frizzy and more prone to breakage. On the other hand, after delivery you may experience excessive hair loss. That's why it may be necessary to get different kind of shampoo and conditioner for pregnancy and postpartum.
In this article I'm going to share my favorite shampoos and a few conditioners that are great at cleansing, as well as moisturizing and nourishing pregnant woman's hair.
This article is not a substitute for medical advice. It contains affiliate links.
Best Pregnancy Safe Shampoos And Conditioners
When choosing a pregnancy safe shampoo, you want something not only with clean and safe ingredients, but also effective – which will leave your hair feeling clean and smelling fresh. My top picks will help your hair, your baby, and even the environment stay healthy throughout your pregnancy.
Here are the best shampoos that are safe for pregnancy: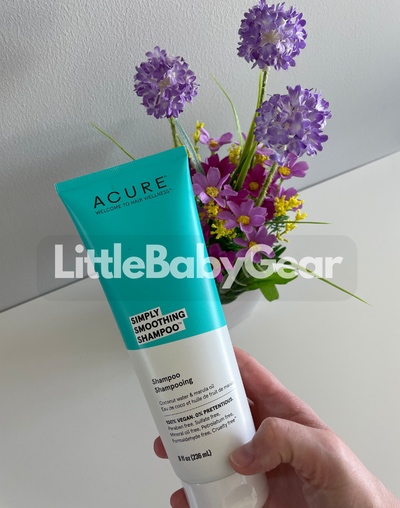 Acure Simply Smoothing Shampoo is a budget friendly option among safe and natural shampoos. It works well for sensitive skin and leaves hair shiny and smooth. It's a vegan product, free from harsh shampoo chemicals such as parabens, sulfate, mineral oil, petrolatum and formaldehyde. Acure shampoos can be purchased individually or as a shampoo and conditioner combo.
From Acure collection I also like this Ultra Hydrating shampoo which is a great choice for dry hair – which is a common hair condition during pregnancy. It gently detangle hair and leaves with no frizz.
Why Moms Love It
Moms looking for pregnancy safe hair products love the natural ingredients and how lightweight this shampoo feels. It doesn't weigh down fine hair.
Reviews compliment both the feel and smell of Acure shampoo and conditioners. Many moms who complain of skin irritation from other shampoos state that their itchy scalp went away when they started using Acure products.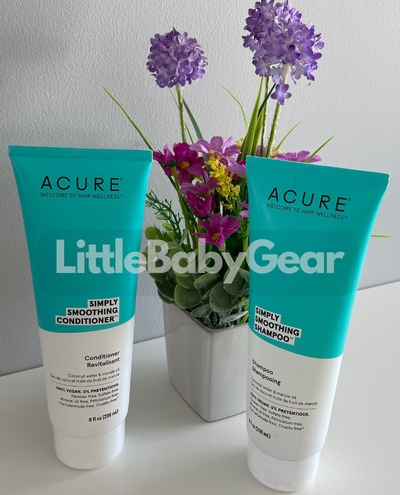 Another benefit is Acure Smoothing Shampoo is that it helps to smooth and control wavy and curly hair, especially in high humidity.
Lots of women also noticed that new formula of the shampoo is a bit thicker so you don't feel like it's too runny.
Keep In Mind
Several moms with keratin treated hair complained that this shampoo did not work well with their treatment. But keratin treatment is not pregnancy safe anyway, so you shouldn't have any problems with including this shampoo in your hair care routine.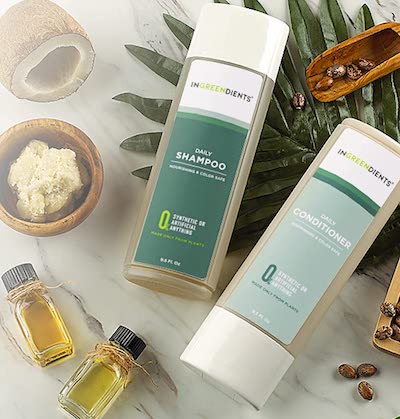 Ingreendients is a plant-based, organic shampoo that contains aloe vera, coconut oil, and essential oils and is free of any harmful chemicals. It is one of the best pregnancy safe shampoos, and works well for many different hair types, it's gentle yet cleanses well and lathers nicely.
Why Moms Love It
Moms, especially pregnant women, love that they recognize and can pronounce the all natural ingredients in Ingreendients. Reviews on Amazon rave that this is one of the safest shampoos for pregnancy. They love not having to worry about harmful chemicals and know that this shampoo will be gentle on their skin.
Moms with flaky scalp and color treated hair have all had good experiences using Ingreendients shampoo. It doesn't wash out the color extensively like other shampoos.
Lots of moms says it's great for scalp issues and helps to get rid of itching.
Ingreendients is also one of the best shampoos for postpartum hair loss. If you are battling thinning hair after the end of your pregnancy, this shampoo and conditioner can help stimulate your hair follicles to give you thicker hair. Another good thing is that Ingreendients won't weigh down your hair.
Keep In Mind
Unfortunately, moms with frizzy and dry hair may not have the best luck with this shampoo. It is not as moisturizing as some other shampoos. It may also not be the best choice for oily scalp.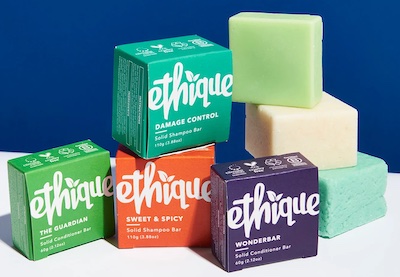 Ethique provides customers with one of the best pregnancy shampoos you can get in a bar. Ethique prides itself on being a cruelty free company that uses only safe ingredients in their products. They have shampoo for all hair types including clarifying, volumizing, moisturizing, and curl-defining.
Why Moms Love It
Ethique Shampoo Bars have over 12K reviews on Amazon with an impressive rating. Besides working well on different types of hair, moms love that the bar shampoo is easy to travel with, and impossible for toddlers to dump out and spill everywhere. If you are pregnant with another child at home, you know how important it is to avoid any kind of extra mess.
Moms have two favorites among Ethique collection. The first one is Calming Bar for Touchy Scalps – it makes the hair ultra smooth, fresh and looking healthy. It clears the oil on the roots but doesn't dry it out.
The second favorite is St Clements Clarifying Bar is perfect for extremely oily hair. It also works wonders if you have oily scalp, but damaged or bleached/dyed hair on the bottom. Lots of moms who have thin, frizzy and wavy hair also praise this bar.
Another advantage of all Etique bars is that they last for a VERY long time.
Keep In Mind
Some of these shampoo bars can be drying for some hair types, so plan on purchasing some extra conditioner if you decide to use this shampoo for pregnancy.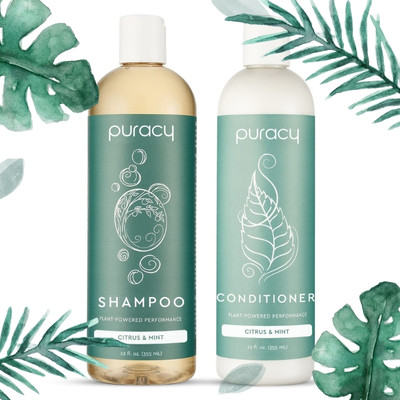 Puracy shampoo is a sulfate-free shampoo made from natural ingredients that is fortified with vitamins E and B to keep your hair smooth and shiny. Moreover, it's one of the best options if you're looking for shampoo for pregnancy for dry hair – it will leave your hair silky. Don't forget the conditioner – it will pamper your hair really well and help with detangling.
Why Moms Love It
The citrus and mint smell is one of the best features of this shampoo. Some moms have been relieved to find that citrus smells help them manage their nausea. Besides the smell, the safe and all-natural ingredients in Puracy shampoo make it one of the best pregnancy safe shampoos for expecting mothers.
Keep In Mind
Some people have reported allergic reactions to the essential oils in Puracy products. Test the shampoo on a small area of your skin before you lather it into your hair to ensure that you will not have a reaction.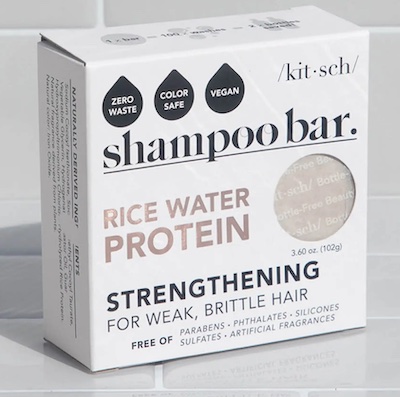 Another pregnancy safe shampoo in a bar, Kitsch uses rice proteins to repair damaged follicles and strengthen your ends. Their shampoo and conditioner combo comes with either a caddy to hold your bars or a beauty bar bag to help you lather your shampoo for use. Kitsch also makes fragrance free shampoo for people with a sensitive scalp.
Why Moms Love It
Women with curly, coarse, fine, long, and greasy hair all give great reviews to this paraben and sulfate free shampoo. Most feel that their hair feels healthier after a few washes and enjoy the mild, pleasant scent.
It cleanses hair really well and keeps them from getting oily better than other shampoos – so you don't actually need to wash your hair every day. Some moms with fine hair also noticed a huge difference in the overall volume of their hair.
Keep In Mind
Because Kitsch does not use filler ingredients, the shampoo bar does fall apart easily. It must be stored properly and it can take some practice to get a good lather will small pieces that can break apart.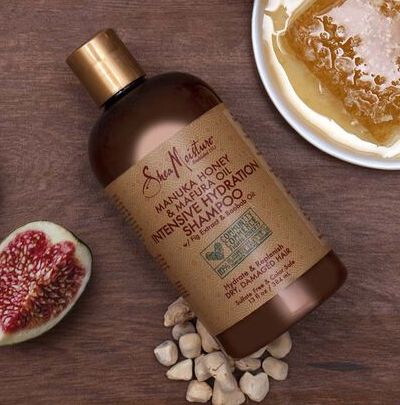 With ingredients like honey, shea butter, baobob, and fig extract, SheaMoisture shampoo will nourish all hair types and can help you make it several days between washes. They have both kid and adult products, as well as soaps that are safe for newborn babies.
Why Moms Love It
Using this shampoo will leave you will silky smooth hair. Many reviewers felt that the shampoo was gentle, great for hair hydration, and got rid of tangles, making brushing after a shower easy.
It also seems to be helping with excessive static and decreases hair loss. It helps to get away the frizz and provides good hydration for damaged and dry locks.
Keep In Mind
Some users who tested this shampoo complained that it left a film on their hair after a shower. You may have to spend a few extra minutes rinsing your hair to get rid of any residue.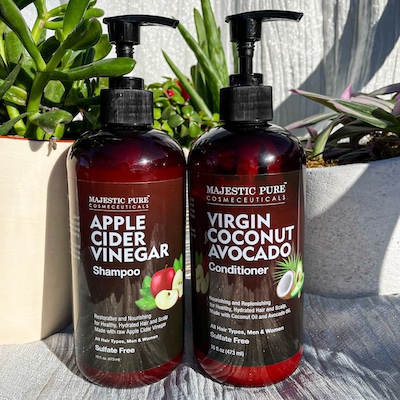 Apple cider vinegar is known for its health benefits, and is even recommended by some people to help with dandruff and flakiness. Majestic pure combines apple cider vinegar with coconut oil and avocado to produce a pregnancy safe shampoo that leaves your hair feeling stronger after each use.
Why Moms Love It
People love this safe shampoo for pregnancy, especially if you're dealing with hair loss or thinning hair.
Users state that their hair smells wonderful after washing with the apple cider vinegar shampoo, and many feel that the quality compares to a high-end salon product, without the harmful ingredients.
Some women recommend this shampoo and conditioner set for soothing scalp irritation and itchiness.
Keep In Mind
If you are prone to allergic skin reactions, test a drop of shampoo on the inside of your elbow before using it for your hair.
Some women also complained that this shampoo and conditioner ship without pumps, and bottles are quite hard to squeeze.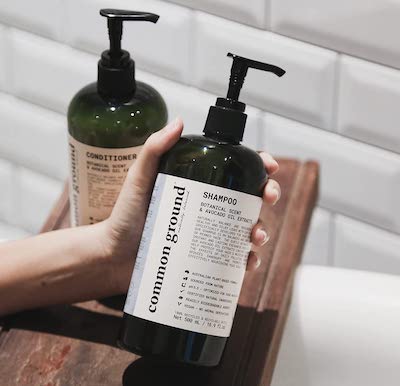 Common Ground is a pregnancy safe shampoo that is specifically designed for moisturizing damaged hair and preventing hair loss. Common ground is safe for color treated hair. Although it doesn't have completely clean ingredients list, it does have has plant-based ingredients, and it is free from potentially harmful substances like sodium lauryl sulfate and synthetic fragrances.
Why Moms Love It
Several reviews state that this shampoo lathers well, smells great, and left their hair feeling incredibly clean and refreshed. Another good thing about this shampoo for pregnancy is that a little goes a long way, so one bottle lasts for a long time.
Some moms who have tried eco-friendly shampoo bars, have noticed that they weighed their hair down and made it look oily, and the Common Ground Set was a good alternative for them.
Keep In Mind
Moms with dandruff or sensitive skin complained that Common Ground was too harsh, and left them with an itchy scalp or more breakout on their scalp. Moms with skin irritations should try a different brand.
Final Decision: Which Shampoo Is Safest During Pregnancy?
Of all of the many shampoos to choose from, one company stands out for having the best pregnancy safe shampoos. With their great reviews, fair prices, safe ingredients, and availability of hypoallergenic shampoo and dry shampoo, Acure is my favorite choice. In my opinion the safest shampoo during pregnancy, this Simply Smoothing Shampoo by Acure.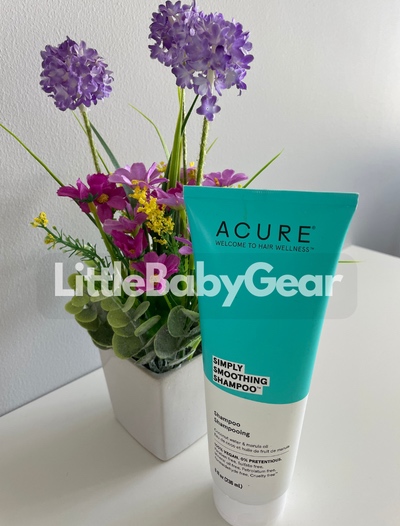 Pregnancy Safe Shampoo And Conditioner – FAQ
The products you use for your beauty routine are important for your health and the health of your baby. You have to be especially careful during times of pregnancy and breastfeeding.
What Happens To Your Hair During Pregnancy?
During pregnancy, you have more hormones1 like estrogen and progesterone. These hormones strengthen your hair follicles, and increase your hair growth. This can give you the thicker hair.
On the other hand, some women experience hair loss during pregnancy due to stress or vitamin and mineral deficiencies. However, hair loss is more common after you deliver your baby than during pregnancy.
Does Shampoo Affect Pregnancy?
Most shampoos do not affect pregnancy, decrease or increase infertility, or harm growing fetus. However, you may want to check ingredient list carefully to make sure you're choosing a pregnancy-safe shampoo, that is free of any harmful or toxic chemicals.
How To Choose The Best Shampoo Safe For Pregnancy
Even the pickiest of moms have a lot of different options when choosing the best pregnancy safe shampoos. When searching for a shampoo for pregnancy, keep a few things in mind:
Whether you have oily hair, normal hair, colored hair, or fine hair, try to choose a shampoo that is specifically made for your hair type. Some hair may have a bad reaction with hair dye while others may be too harsh for thin hair. A hair salon can help you find the best hair products for you.
Many pregnant women have a stronger sense of smell while they are pregnant. Artificial fragrances or strong scents like tea tree oil might make you nauseous. Make sure you test the smell of each bottle before you buy it, and during your first trimester, you might want to choose something fragrance free.
It is always important to avoid dangerous chemicals in your beauty routine. However, during pregnancy, it becomes especially important. Make sure you only use pregnancy safe shampoos while pregnant and breastfeeding.
As you prepare for your new baby to arrive, you'll need to pay close attention to the cost of everything you buy.
Shampoo Ingredients To Avoid During Pregnancy
Here is a brief list of ingredients in shampoos and conditioners that you should avoid as an expecting mom, if you want to be extra safe. See more detailed list of toxic chemicals to avoid in pregnancy here >>
Triclosan2 can effect fertility and should be avoided in pregnancy. It can be found in shampoo and some skincare products, although the allowed amount is regulated by the FDA.
Also labeled as SLS, this ingredient is a common surfactant used in some shampoos and body wash. SLS has been linked to birth defects. It can also cause skin irritation when it is used frequently.
While generally considered safe for use in cleaning products, this chemical can cause irritation to the scalp, skin, and eyes.
phthalates are ingredients found in many common household items, including shampoos and conditioners. Unfortunately, phthalates can mimic hormones3 in the body, and heavy phthalates use is associated with cardiovascular disease.
If pregnant women use products containing parabens4, their babies may struggle to gain weight5 after they are born.
Formaldehyde is a chemical used as a preservative and disinfectant. It is is known to cause cancer6 and is linked to miscarriage and infertility.
Ingredients To Look For In Best & Safest Shampoo For Pregnancy
Guar Hydroxypropyltrimonium Chloride
While this ingredient sounds scary, it is actually pregnancy safe, and great for damaged and dry hair. This ingredient can help calm frizzy hair and calm your wild ends.
Squalane is found in many pregnancy safe shampoos. It is an oil that is good for all hair types and is naturally found in olive oil and rice oil.
Naturally found in avocados, almonds, and broccoli, vitamin E is known for helping your hair, skin, and nails stay healthy.
Shea butter is an incredible moisturizer7 that can be used to smooth hair and tame frizziness.
Aloe vera is especially good for dry scalp and is a common ingredient in pregnancy safe shampoos.
Can I Use Any Shampoo And Conditioner When Pregnant?
Most hair products are pretty safe for pregnancy. However, if you want to be extra careful, choose all-natural pregnancy safe shampoos and conditioners that are made from clean ingredients and free from harsh chemicals. There are a few dangerous ingredients you should avoid (check my list above).
Remember that you should not use prescription dandruff shampoo when you're pregnant.
Is Baby Shampoo Safe During Pregnancy?
Some moms wonder if they should use baby shampoo during pregnancy. Baby shampoos are not much different than regular shampoos, except that they are more mild. If you do use baby shampoo, you may have to wash and rinse your hair several times before it really gets clean.
What's more, if you plan on using baby shampoo during pregnancy, make sure to check its ingredient list, just like with a regular shampoo, to make sure you're choosing a safe product (yes, unfortunately baby shampoos sometimes contain harsh chemicals like phenoxyethanol or parfum!).
How To Care For Your Hair During Pregnancy
There is so much to think about as an expecting mother. It can be easy to neglect your beauty routine while you are busy shopping for sleep-sacks and pacifiers. Choosing a pregnancy safe shampoo is an easy way to care for your hair while preparing for your new baby to arrive.
For most women, hormones released during pregnancy give them the best hair of their life. If that's the case for you, enjoy those luscious locks and show off your natural beauty. Avoid harsh chemicals and treatments, and choose fragrance-free products if you have trouble with nausea.
Keep in mind that not all moms get that pregnancy glow and healthy hair look! So don't worry if your hair changes during pregnancy and seems to fall out or get thinner. Like other changes you will go through, your hair will eventually return to normal.
---
Medically Reviewed By Jessica Holbrook, RN
Jessica Holbrook has been a registered nurse and educator for over 8 years. She has experience in critical care, neonatal, intensive care, and postpartum intensive care. Currently she's working in Intermountain Medical Center Coronary Intensive Care Unit. She's been creating educational materials for both new nurses and patients in the hospital. She has also written for several parenting blogs and healthcare career websites.
---
The purpose of this article is informative. It's not a substitute for professional medical advice or medical care. Remember: safety first! Consult your doctor/pediatrician in case of any doubts. The author of this article does not accept any responsibility for any liability, loss or risk, personal or otherwise, incurred as a consequence, directly or indirectly, from any information or advice contained here.
Resources:
https://www.hopkinsmedicine.org/
https://www.fda.gov/
https://www.health.harvard.edu/
https://www.sciencedaily.com/
https://www.cdc.gov/
https://core.ac.uk/download/pdf/234662463.pdf
Sources of pictures:
Pictures of Simply Soothing Shampoo belong to Acure Brand.
Pictures of Ingreendients Daily Shampoo belong to Ingreendients Brand.
Pictures of All Natural Shampoo And Conditioner Set belong to Common Ground Brand.
Pictures of Solid Shampoo Bar belong to Ethique Brand.
Pictures of Puracy Shampoo & Conditioner belong to Puracy Brand.
Pictures Of Kitsch Hair growth Shampoo Bar belong to Kitsch Brand.
Pictures of Intensive Hydration Shampoo belong to SheaMoisture Brand.
Pictures of Apple Civer Vinegar Shampoo & Avocado Coconut Conditioner belong to Majestic Pure Brand.