Hi everyone! 🙂
I'm Zooey Barnett and I'm a mother of three. My daughter Haley is 4.5 years old and my twin boys, Jesse and Mathew, are 2 years old now (wow, time flies!).
I come from a small town in North Carolina. I spent last few years with my family in NYC, but some time ago we moved to Boston.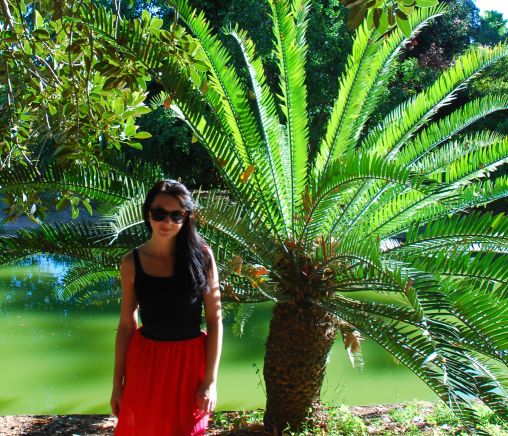 I started this website mostly because I remember how difficult it was for me to find the best products for my babies and how huge research I had to do each time.
I remember how excited I was when I found out I'm pregnant with my daughter and how overwhelmed I felt when I started to look for baby gear. I saw all these different strollers, 4 wheels, 3 wheels, with pumped wheels, with forever-air tires, with carrycots, with infant car seats, for jogging, for walking, for travelling. Gosh, I felt dizzy!
And it was the same when I was looking for a crib and mattress, baby carrier, infant car seat and tons of other baby items… I visited literally hundreds of different websites, read thousands of reviews, watched dozens of videos, joined many forums and online groups for new moms and I heard tons of recommendations.
I tested dozens of strollers – at stores or at home, I also tried some strollers that my friend moms have been using. After all that research I just knew I had to share it with other parents. Parenthood is a joyful journey, but the beginnings are also quite stressful.
I wish all moms could just enjoy these nine magical months and not too spend countless hours searching for the right stroller! 🙂
So my plan was to create a place where parents can find all of the important information they need when they are looking for baby stroller and other baby stuff.
I decided to share my experience with other parents and show them the best baby gear – products that I use and that many other moms and dads recommend.
I know that parents have different lifestyles and therefore different needs, as well as different budgets. That's why I post on my website reviews of all kinds of strollers (and now also baby swings and baby carriers), that come with a variety of features and in a wide price range.
I hope you'll enjoy reading my reviews and articles about baby gear and you'll find products that suit your needs best 🙂 If you have any questions regarding strollers, baby swings or baby carriers, don't hesitate to leave a comment in one of the articles or simply write to me!
You can also follow me on Twitter (@Zooey_Barnett). If you like my articles and find them helpful you can spread some love for LittleBabyGear on Facebook and follow LittleBabyGear on Pinterest. 🙂