Chapped and painful nipples are one of the most difficult things that new moms need to face in the first months of their breastfeeding (or pumping) journey. Without a good moisturizer your nipples may even crack and start to bleed, which in turn can lead to serious problems! That's why you need the best nipple cream for breastfeeding and pumping, to treat your sore nipples and prevent them from cracking in the future.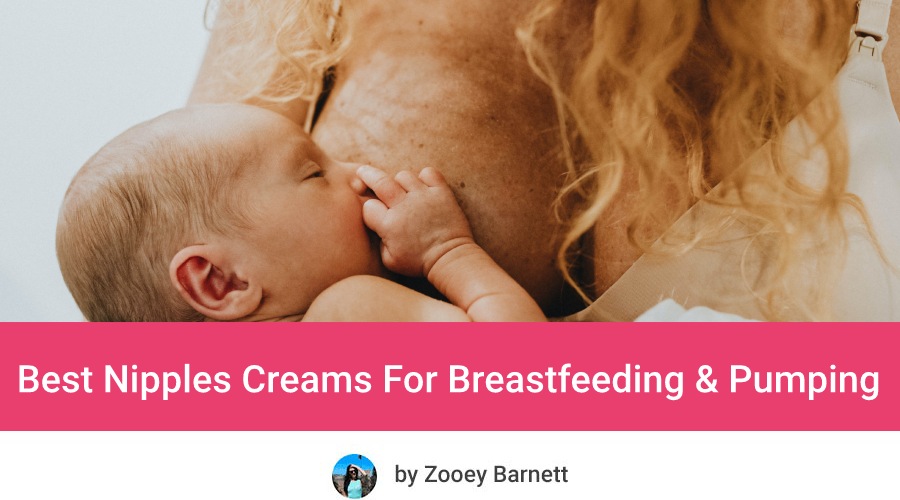 This article is not a substitute for medical advice. It contains affiliate links.
There are ups and downs, challenges and joys along the breastfeeding (or pumping) journey. Some of the challenges may include full, leaking breasts, the learning curve of how to pump or getting baby to latch properly. This last one is essential because, without a good latch, your little one might make your nipples sore and over time, could lead to painful, cracked nipples.
And let's face it: nipples are one of the most sensitive places on a woman's body already. If your nipples are cracked or sore, you may even want to quit breastfeeding because of the pain.
Mama, you're not alone, this is just one of the things that isn't widely discussed, but a lot of moms face a problem of chapped or even bleeding nipples during the first months of motherhood.
If you feel like giving up on your breastfeeding journey, I'm here to share the best nipple creams, ones that can soothe and treat cracked nipples and help you get back to enjoying the best thing about breastfeeding: bonding with your beautiful baby.
Best Features
❤️ Only USDA-certified organic ingredients - safe for baby to ingest
❤️ No need to wipe it off before breastfeeding
❤️ Helps to heal (and prevent) sore & cracked nipples, doubles as lubricant for pumping
✖️Not all moms love cocoa butter smell
❤️ Light consistency - easy to apply
❤️ No toxic ingredients, no essentials oils
❤️ It may be used for other parts of the body (like chapped hands)
✖️Ingredients are not certified as organic YET
❤️ Brings immediate relief to sore nipples
❤️ No scent or flavour
❤️ Great safer alternative to lanolin nipple creams
✖️Don't keep it in warm place, otherwise it will melt
advantage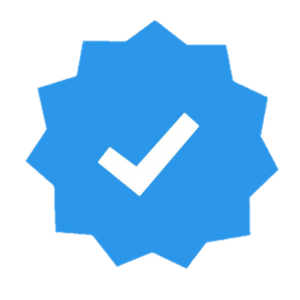 Recommended by
45,000
verified buyers!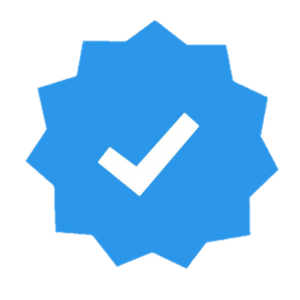 Recommended by 87% of verified buyers!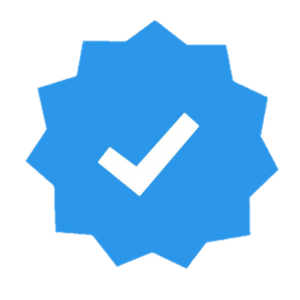 Recommended by 94% of verified buyers!
Moms' Favorite Choice
Best Features
❤️ Only USDA-certified organic ingredients - safe for baby to ingest
❤️ No need to wipe it off before breastfeeding
❤️ Helps to heal (and prevent) sore & cracked nipples, doubles as lubricant for pumping
✖️Not all moms love cocoa butter smell
advantage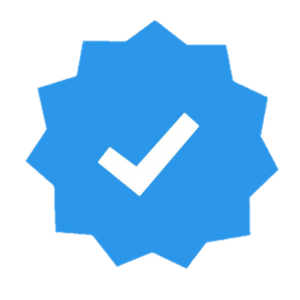 Recommended by
45,000
verified buyers!
Best Features
❤️ Light consistency - easy to apply
❤️ No toxic ingredients, no essentials oils
❤️ It may be used for other parts of the body (like chapped hands)
✖️Ingredients are not certified as organic YET
advantage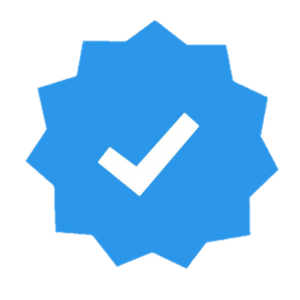 Recommended by 87% of verified buyers!
Best Features
❤️ Brings immediate relief to sore nipples
❤️ No scent or flavour
❤️ Great safer alternative to lanolin nipple creams
✖️Don't keep it in warm place, otherwise it will melt
advantage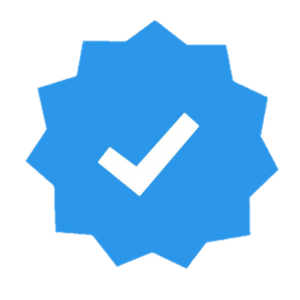 Recommended by 94% of verified buyers!
Last update on 2023-02-04 / Affiliate links / Images from Amazon Product Advertising API
If you never really gave much thought to your nipples before becoming a mom, welcome to the club. I never thought about nipples until I started my pumping and breastfeeding journey. Actually, I never thought about my nips until they hurt (I'm talking seriously painful, on the verge of bleeding nipples).
Every time I needed to pump, I winced. I even dropped a bit of my milk supply because I couldn't bear to pump as often as recommended, due to the pain. Bedtime breastfeeding? I cringed at the thought of nursing my little one, because of the discomfort.
I quickly learned the importance of a good nipple cream: to soothe my nipples, prevent future soreness and chaffing, and even to use as a pump lubricant. Thankfully, this gentle organic nipple balm helped to treat my irritated nipples, and it was super convenient to use, because you don't need to wipe it off before breastfeeding.
This post is dedicated to pumping and breastfeeding mom to help them take care of (and ultimately, prevent) cracked nipples.
Best Nipple Creams To Prevent & Heal Sore Nipples
Now, what if your nipples are beyond 'chapped', annoyingly sore and need a bit more TLC? Mama, I've got you covered. Here are 8 great nipple creams for breastfeeding moms (or pumping moms, or pregnant moms, or really, any mom).
Are you ready for some nipple relief? Try one of these great nipple creams to feel better as soon as possible.
Winner: Best overall organic nipple cream for breastfeeding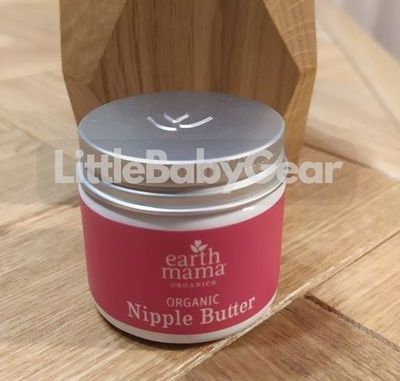 Earth Mama Organic Nipple Butter is the best organic nipple balm.
Now, I didn't just say that so you should believe me – this product has won awards from "the Bump" and "What to Expect" naming them the best nipple cream.
I love this stuff for several reasons: it works effectively to soothe sore nipples, is multi-purpose (use it on cracked elbows or chapped lips, too!), doubles as a pump lubricant, and is safe for baby – which is also convenient for mom!
Ingredients
Every ingredient in Earth Mama's Organic Nipple Butter is rated USDA-certified organic:
shea butter
mango butter
pure cocoa butter
olive oil
calendula flower
candelilla wax
What Moms Love About This Nipple Cream
Earth Mama's nip balm is a favorite of moms everywhere for its natural, organic ingredients and that is does not contain any petroleum or lanolin and is safe for babies (no need to wipe off before nursing). It's even used by hospitals and NICU's because of its safe ingredients.
Did I mention it's multi-purpose? Yep, not only can you use this on scraped knees and dry lips, you can even use this as a diaper cream! Earth Mama Nipple Butter is truly a product than can do it all.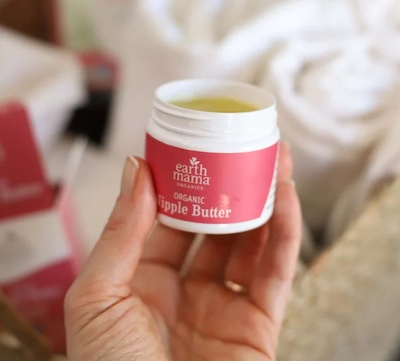 What To Keep In Mind
Some moms did not like the smell (personally, I love anything with cocoa butter, but to each their own).
The nipple area is incredible sensitive and every woman's body is different, so if you find your nipples are irritated after application (or within a few days) discontinue use.
While this is a great product, it may not be a good option if you or your babies have easily irritated skin.
Winner: Best nipple cream for breastfeeding babies with light consistency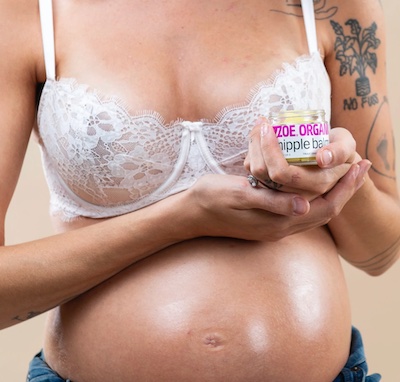 Zoe Organics offers a truly organic nipple butter for nursing moms. The ingredients are simple and all food-grade – so no need to wipe off before offering the breast to your little one. This is totally safe for baby to ingest.
While this is designed for tender nipples, it works on other areas, too. One 5-star review was shared by a man who used this on his chapped hands for fast relief.
What's In It
Zoe Organics uses only organic ingredients, featuring: organic olive oil, avocado oil, organic cocoa butter, calendula flower, beeswax and organic marshmallow root.
What Moms Love About This Nipple Cream
This soothing nipple cream has a really nice texture and consistency and is easy to apply even when you're nursing at a restaurant or the park. The compact jar is easy to travel with or drop in your diaper bag, too.
While other nipple creams might use organic ingredients, they also include essential oils, which aren't good for your baby to consume. But with Zoe Organics nip balm, rest assured this is fine for your baby to taste while breastfeeding.
What To Keep In Mind
They utilize cocoa butter instead of shea butter in this recipe, which makes it more safe for baby to taste, but also means it's a lighter consistency than something like the Honest Calm Your Nip cream. Don't expect a thick cream here.
The Zoe Organics cream is not USDA-certified organic – yet. While all their ingredients are organic, they are in the process of obtaining their USDA certification.
Winner: Best tasteless, plant-based nipple cream for picky babies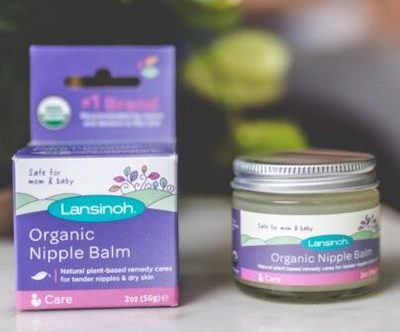 While the most popular lanolin nipple cream is the Lansinoh lanolin nipple cream (which contains only lanolin, nothing else) I personally am not a fan of babies ingesting this product. Now, if you do want to try lanolin, Lansinoh makes the best lanolin nipple cream out there – just make sure to always wipe it off COMPLETELY before nursing.
Lanolin has other uses, though, for dry skin, cracked or chapped lips.
That's why I am so pleased that Lansinoh offers a lanolin-free product that is plant-based and great for breastfeeding.
Ingredients
Each jar contains: sunflower seed oil, olive oil, beeswax, organic coconut oil, organic shea butter, calendula flower extract, and Argan kernel oil.
What Moms Love About This Nipple Cream
It's by a trusted brand, using only seven simple ingredients that are all USDA-certified organic. It has no smell or taste, which means babies just taste your milk, not the cream. If you've tried other balms and creams and your baby didn't like nursing because other creams left a slight taste, then try this one out.
And, of course: it works to soothe tender nipples or treat cracked, bleeding nipples quickly (which is the whole point, really).
What To Keep In Mind
This cream has a coconut oil base, and is much lighter than the thick consistency of lanolin-based products. It will also melt if heated, so don't leave it in a warm location.
Winner: Best organic nipple cream with simple ingredients for minimalist mom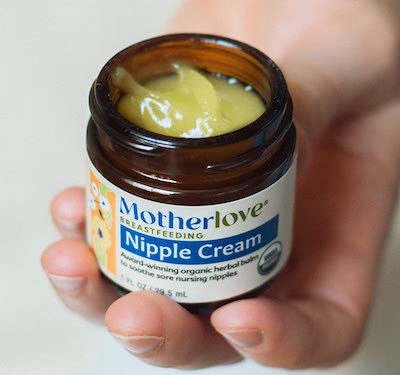 Another good nipple cream is this Lanolin-Free Motherlove nipple cream. If you're looking for something to help with nipple pain and treat cracked nips, then try this USDA-certified organic (and non-GMO) cream.
Ingredients
This lanolin-free nipple cream for breastfeeding moms is made with only USDA-certified organic ingredients…and nothing else!
Each 1-oz tin contains: extra virgin olive oil, beeswax, shea butter, marshmallow root, and calendula flower.
What Moms Love About This Nipple Cream
The Motherlove nipple cream comes from an awesome, women-owned corp that emphasizes sustainable practices. It's one of the best nipple creams for breastfeeding because it is lanolin-free and doesn't need to be washed off prior to nursing or pumping.
It can be used on areas other than breasts and tender nipples, too, like dry skin on hands or elbows.
It's also award-winning, recognized as one of the best nipple creams by BabyCenter and The Bump.
What To Keep In Mind
Along with those simple ingredients comes a drawback: if this balm gets warm it will melt. Don't leave it in your diaper bag in the sun, or outside warm climates or you'll find a goopy, melted mess.
Also, it is not for moms or babies suffering from eczema. Check other nipple cream brands that are suitable for eczema, instead.
Winner: Best soothing nipple cream for pumping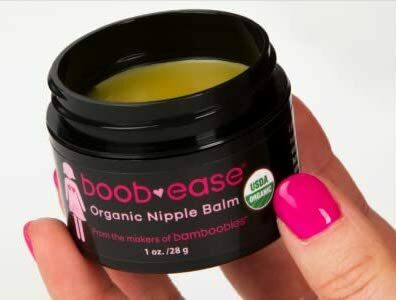 This is one of the best nipple creams for soothing sensitive nipples, especially for my pumping Mamas. If you're experiencing nipple pain after pumping sessions, try slathering this on before you start pumping.
What Moms Love About This Nipple Cream
This nipple balm uses organic, natural ingredients and a straightforward recipe: marshmallow root, organic olive oil, calendula flower extract and shea butter.
It has no lanolin, just organic oils and butters, so it's safe for baby to ingest, no need to wipe this nipple cream off before baby's next feeding session, or your next pumping break.
PRO TIP: While you could use this as a pump lubricant, Bamboobies also makes an awesome, organic coconut-oil-based lubricant just for pumping mamas. It comes in a tiny tube, so easy to drop in a diaper bag and bring with you everywhere you take your pump. It's a must-have for exclusively pumping mothers. Check this lubricant here >>
What to keep in Mind
Bamboobies is on the more expensive side, so opt for the larger (4-oz) tin to save a little in the long run.
If you want a similar product for less, consider the Honest Nipple balm (it's called 'Honest Calm Your Nip balm').
Winner: Best all-natural nipple cream to prevent sore nipples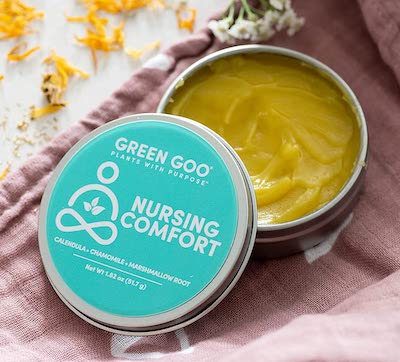 Green Goo isn't just a nipple balm, it's a salve. which is safe to use on any other scrapes or sores you or your baby get (we love multi-purpose balms that can be used as a diaper cream, too). It's lanolin-free and vegan.
Use it on a regular basis to prevent nipple pain associated with breastfeeding, or for dry nipples that some mamas get during pregnancy (due to hormonal changes).
What's In It
The ingredients are similar to most nipple creams on this list: marshmallow root, calendula flower, chamomilla Recutita (Matricaria) flower, olive oil and beeswax.
What Moms Love About This Nipple Cream
It's light and easy to use as a preventive measure, or for pregnant moms experiencing dry, painful nipples even before breastfeeding has started.
What To Keep In Mind
It works great when used consistently, but if you're looking for overnight results, try another one of my suggested nipple creams for breastfeeding, like the Earth Mama nipple cream.
This is more preventative than a treatment.
Moreover, it's safer to wipe it off before nursing the baby.
Winner: Pocket-friendly treatment set for sore nipples due to pumping and nursing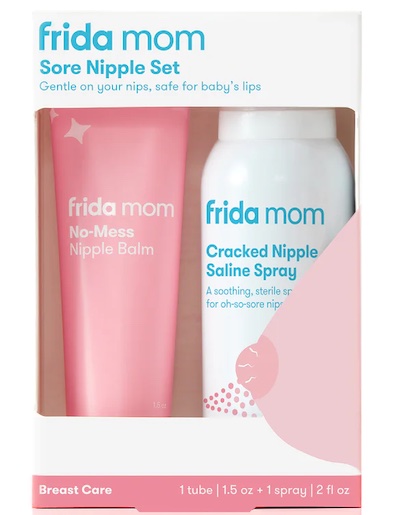 The Frida Mom Sore Nipple Set is a two-step process with a saline spray and a nipple balm to heal cracked nipples, fast. It's the only two-piece set on my list, and the only nipple spray that I love!
Ingredients
Saline Spray – water and sodium chloride.
No-Mess Balm: This balm has coconut oil, olive oil, glycerine and caprylic/capric triglyceride to help heal cracks and soreness.
What Moms Love About This Nipple Cream & Spray
The spray provides soothing relief to cracked nipples and works better than a nipple cream, alone (such as the "Calm Your Nip Balm').
Moms loved that it comes as a spray, because soaking your breasts in an Epsom salt bath definitely helps, but is pretty inconvenient to do several times a day. The spray allows quick relief, while the coconut oil-based balm helps to moisturize and heal for all-around treatment for painful, damaged nipples.
The No-mess Nipple balm is not a thick cream that coats your fingers but is a pleasant balm, which many moms prefer.
What To Keep In Mind
Moms shared they liked the saline spray more than the balm. They also found the balm wasn't as effective as some other stand-alone creams on this list. You may need to pair the spray with a stronger cream for really cracked nips and save the Frida balm as a moisturizer.
Winner: Best nipple balm for immediate relief to cracked nips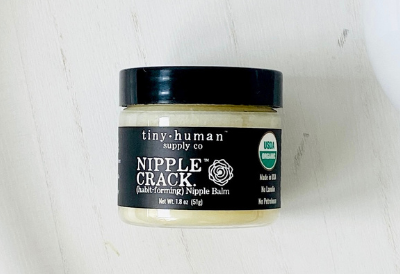 Another awesome lanolin-free nipple balm featuring natural ingredients is this Tiny Human Supply Co. nipple cream. It works instantly to sooth cracked nipples, so if you're struggling with nipple pain then reach for this balm for immediate relief.
Whats In It
This nipple balm contains: coconut oil, sunflower seed oil, beeswax, olive oil, shea butter, aloe vera powder and calendula flower oil.
What Moms Love About This Nipple Cream
First off, it's recommended by lactation consultants for cracked nipples, so you know you can trust it.
It contains aloe vera and olive oil to soothe sore nipples on contact, so you can start feeling better, right away. Then, it continues working to moisturize and heal your damaged nipples with different oils and shea butter that are great for your skin.
What To Keep In Mind
Maybe it's the beeswax, or perhaps the aloe vera powder, but this product does seem to 'cake on' and, while it's safe for baby to ingest, you might want to wipe it off, otherwise you'll experience build-up on your nips.
It might also discolor reusable nipple pads, which might not be the biggest deal-breaker out there, but keep it in mind if you wear a bra without the nipple pads, you might be risking discoloring your favorite nursing bra.
Best Nipple Creams For Breastfeeding Moms – FAQ
To treat your painful boobies properly it's a good idea to learn more about the causes of nipples soreness and what to pay attention to when searching for a safe nipple balm.
1. What Causes Cracked Or Sore Nipples?
There are two main culprits for sore nipples: hormone changes during pregnancy or an improper latch when breastfeeding.
A poor latch during breastfeeding can lead to more than soreness; this is when you get cracking, and later, bleeding in the nipple area.
Other causes might be using a pump that is the wrong size, either too large or too small for you or improper positioning when breastfeeding.
Ask A Lactation Consultant
Reach out to a lactation consultant if you feel discomfort when breastfeeding, or if you think your baby is not latching properly.
Most hospitals and maternity clinics have a lactation consultant on staff, who is specifically trained in breastfeeding questions and techniques to help you succeed. Starting off right is essential for avoiding chapped nipples, so ask for assistance early on.
2. What Is A Nipple Cream?
A nipple balm, or cream, is to your nips as lip balm is to chapped lips: is soothes, moisturizes and heals.
A nip balm can also help prevent chaffing and make pumping easier for a first-time mom just starting off.
3. Do I Need A Nipple Cream?
Unfortunately, you probably won't know if you need a nipple cream until you are sore and feeling discomfort during or after breastfeeding or pumping. That's why it's a good idea to use one of these nipple creams as a preventative measure before you feel chapped or dry skin around your areolas.
4. Is It Safe To Use Nipple Cream While Breastfeeding?
Yes, in general it is completely safe to use nipple creams. The only things you need to keep in mind are:
Do You Need To Wash Off The Nipple Cream Before Nursing?
Some nipple creams are very good at treating cracked nipples, but they are not safe for baby to consume.
This can be very inconvenient, because newborn babies eat a lot, and when they start showing the signs of hunger (rooting, nuzzling at your breast) the last thing you want to do is put them in their baby swing or rocker so you can take mini-shower and wash off your breasts.
Is Nipple Cream Safe For Baby To Ingest?
Yes, there are nipple creams made of organic ingredients like shea butter, olive oil and coconut oil that are completely safe for baby to consume, while they are breastfeeding. You don't need to wash these off after applying them, and no worries if you pump shortly after you apply nipple cream.
Another thing to keep in mind is your skin – do you have easily irritated skin? Have you had an allergic reaction to creams or lotions in the past? If so, make sure to use a natural nipple cream, especially one that is organic (like the Earth Mama nipple butter, mentioned above).
5. Best Nipple Creams For Breastfeeding Or Pumping – Lanolin-Free Or Not?
I LOVE lanolin-free balms. One of the reasons these creams are ideal for nursing or pumping moms is that they are safe for baby to ingest and do not contain lanolin.
You've probably seen the famous Lansinoh Lanolin Nipple Cream in the baby product aisle. While lanolin is made from natural ingredients (it's derived from sheep's wool), that doesn't mean it's the best for your baby to consume. It is also very sticky (don't put this stuff on while on-the-go, you definitely have to scrub with soap after applying).
Since these are made without lanolin, you don't have to worry about washing off any of these creams before nursing your baby again.
6. What Should I Look For In A Nipple Cream?
Lanolin is a thick lubricant that comes from sheep's wool. Some people avoid using lanolin nipple cream because it is not vegan-friendly, is unsafe to consume and can sometimes cause allergic reactions. However, for other moms, it really works so it's worth it.
Lanolin-free products provide effective moisture and treat chapped, cracked nipples without the use of lanolin. While not all nipple creams that are lanolin-free are vegan-friendly or safe to consume, all of the organic nipple creams mentioned on this list are safe for baby to consume.
And if you're curious why we don't like lanolin nipple creams, read our in-depth comparison: lanolin vs. nipple butter written by breastfeeding specialist. In this article you'll find out what scientific research say about the safety of both products.
Consistency & Easy Application
If you have a newborn who nurses every 3 hours, or if you are pumping every 2-3 hours, then you don't want a nipple cream that has a lengthy routine to apply.
Look for products that are creamy (not sticky), and quick to apply, so that you can even dab it on in the car or restaurant's bathroom, while you're out and about with your baby.
No Need To Wipe It Off Before Nursing
Again, avoid things that are complicated. Lanolin nipple creams usually need to be wiped off before you nurse.
Taste-safe, organic nipple creams are much easier for breastfeeding moms, or moms who are pumping and don't want to keep washing their breasts every time.
Organic Ingredients (Safe For The Baby)
Now, your baby probably isn't 'eating' the nipple cream (that would be your feisty toddler, who was unsupervised for all of 15 seconds), but they might be getting little bits of the ingredients while they nurse, therefore, you want something you know is safe for newborns to consume.
Otherwise, you reduce the effectiveness of the nipple cream because you're so often wiping it off before you sit down to pump or for a long session of 'cluster feeding'.
The best nipple creams, listed on this page, are safe for your baby and made with organic ingredients, so there is less risk of an allergic reaction or adverse reaction.
7. How To Prevent My Nipples From Cracking?
There are a few things that can help relieve chapped nipples, before they crack.
Expressed breast milk is magical: apply the fresh milk straight to your nipple area to get quick relief. Your body makes milk that has natural softeners for skin, and anti-bodies to fight off infections.
Try using some food-grade extra virgin olive oil directly to the nipple area after nursng to keep it moisturized. As it has a distinct taste, you shoudl wipe off before nursing again.
Use a food-grade coconut oil (not the cosmetic stuff for skin or hair) directly to your nipples after nursing. Make sure to clean off before pumping, because the oil can solidify when cold and clog up your pump parts.
Other Useful Accessories For Breastfeeding Moms
Here are some accessories that can make your breastfeeding journey easier.
Nursing Bra
A great nursing bra is about to be your best friend, mama! Choose three or four good day-time nursing bras that support your breasts and allow you to rock your favorite post-partum outfits.
And, invest in four or more 'night-time' nursing bras, which look a bit like sports bras, but were a life-saver during those long cluster feeds when baby hits 10 or 12 weeks old.
Unlike your regular bras, you will want to wash these daily (to wash off any leaked breast milk that will start to smell), which is why I suggest investing in several.
These are my favorites, because the cups are easy to unclip with one hand and look good with a dress, blouse or T-shirt. And the best thing? They are both nursing- and pumping-friendly!
Nursing Tank
An alternative (or addition) to nursing bras is a nursing tank. It's nice to have options, and I found a nursing tank was a good sleeping option when traveling or staying overnight at my in-law's house.
Pumping Bra
If you're exclusively pumping, or mixing breastfeeding and pumping, then I'd suggest getting a 2in1 nursing & pumping bra. You'll be so happy for the energy and effort this saves, believe me!
Organic Nursing Pads
Breastfeeding can mean leaking breasts, that's just the reality. That's why there are nursing pads, little round pads to pop into your bra and absorb some of that leaking milk.
There are certainly disposable options, but a more sustainable and budget-friendly choice is something like these organic, bamboo nursing pads from Kindred Bravely that are washable.
The bamboo material is very soft and absorbent, and they fit discreetly in most bras. This brand comes with a waterproof carrying bag, so you can put used nursing pads inside and drop them in the washer when you get home.
Nipple Shield
Now, you may not need nipple shields, but some moms do. If you have irregular nipples (like flat or inverted nipples) nipple shields can really help baby to latch properly and make your breastfeeding journey a lot more comfortable.
These Medela brand ones are easy to clean (use the same sterilizer as you use for bottles or pumping equipment) and carry with you in your diaper bag in the easy-carry container.
---
The purpose of this article is informative and entertaining. It's not a substitute for medical consultation or medical care. Remember: safety first! The author of this article does not accept any responsibility for any liability, loss or risk, personal or otherwise, incurred as a consequence, directly or indirectly, from any information or advice contained here.
Source of pictures:
Pictures of Earth Mama Organics products belong to Earth Mama Organics brand.
Pictures of Zoe Organics products belong to Zoe Organics brand.
Pictures of Green Goo products belong to Green Go brand.
Pictures of Motherlove products belong to Motherlove brand.
Pictures of Lansinoh products belong to Lansinoh brand.
Pictures of Bamboobies products belong to Bamboobies brand.
Pictures of Frida products belong to Frida brand.
Pictures of Tiny Human Supply Co products belong to Tiny Human Supply Co brand.