Lots of women say that during pregnancy their hair looked fantastic, so glowy and healthy. But postpartum is a completely different story. It's very common to experience hair loss after having a baby. It doesn't mean you can't do anything about it, though! In this article I'm going to share with you my favorite and most effective shampoos for postpartum hair loss (made from safe ingredients & free from nasty chemicals).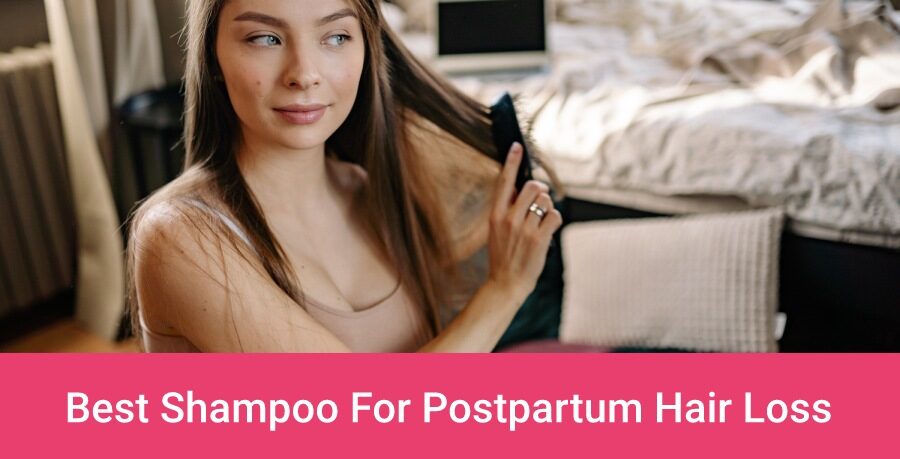 Article by Jessica Pierce – Registered Nurse & Nationally Registered Paramedic
"I just had a baby, I can't sit, my nipples are sore and I have to deal with hair loss too??"
Maybe you don't notice it at first…those post-shower hair clumps stuck in the drain look a bit fluffier, or you're having to clean out your brush more often. But as time goes by, you start to worry – you're losing a lot more hair than you did before baby! Only a little terrifying, right?
Believe it or not, postpartum hair loss is a real thing. It's not uncommon for new mamas to see a larger than normal amount of their hair fall out after delivering their baby. The weird side effects of pregnancy and childbirth never seem to end, do they?
Good news: you're not alone! Studies suggest up to half of new moms experience postpartum hair loss – and it's completely normal1. That may be comforting, but the prospect of having to deal with thinning hair while also taking care of a newborn might sound daunting.
On top of that, nursing mamas have to be almost as cautious with what we put on/in our bodies as we do while pregnant, so choosing hair care products can get a bit complicated.
Let's talk about what to do if you experience this strange phenomenon! In this article, we're breaking down the best shampoos, conditioners, and alternative products to minimize postpartum hair loss and promote regrowth after pregnancy. We will also dig into some of the (reassuring) facts about this condition.
This article is not a substitute for medical advice. It contains affiliate links.
Best Features
❤️ Suitable for colored hair
❤️ Works well for thin hair - doesn't weigh it down
❤️ Organic ingredients help to improve the condition of scalp and speed up hair growth
✖️May not have sufficient cleansing effect on oily scalp
❤️ Noticeably decreased hair loss after a few weeks of consistent use
❤️ Doesn't weigh hair down
❤️ No harsh preservatives or fake fragrance
✖️May not be good option for dry and sensitive scalp
❤️ Brings relief to itchy and dry scalp
❤️ Makes hair shinier and smoother after first use
❤️ Works miracles for split ends
✖️Some moms say it has strong scent
advantage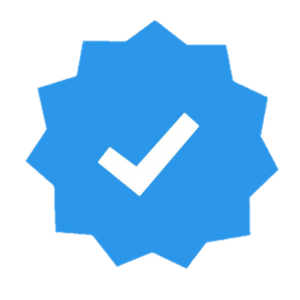 Recommended by 83% of verified buyers!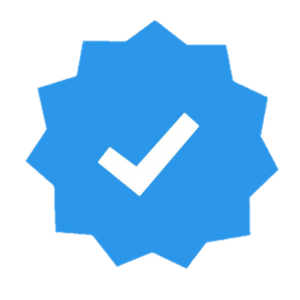 Recommended by 8.000+ verified buyers!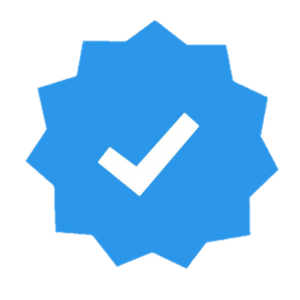 Recommended by 82% of verified buyers!
Moms' Favorite Choice
Best Features
❤️ Suitable for colored hair
❤️ Works well for thin hair - doesn't weigh it down
❤️ Organic ingredients help to improve the condition of scalp and speed up hair growth
✖️May not have sufficient cleansing effect on oily scalp
advantage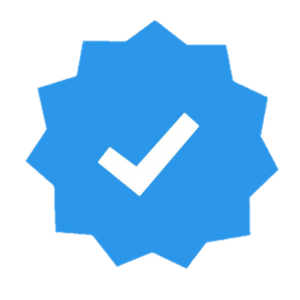 Recommended by 83% of verified buyers!
Best Features
❤️ Noticeably decreased hair loss after a few weeks of consistent use
❤️ Doesn't weigh hair down
❤️ No harsh preservatives or fake fragrance
✖️May not be good option for dry and sensitive scalp
advantage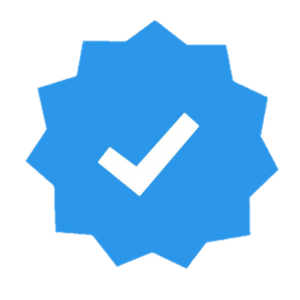 Recommended by 8.000+ verified buyers!
Best Features
❤️ Brings relief to itchy and dry scalp
❤️ Makes hair shinier and smoother after first use
❤️ Works miracles for split ends
✖️Some moms say it has strong scent
advantage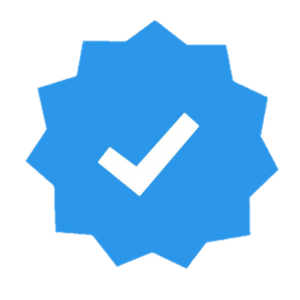 Recommended by 82% of verified buyers!
Last update on 2023-09-30 / Affiliate links / Images from Amazon Product Advertising API
What Is The Best Shampoo For Postpartum Hair Loss? – Ranking
Choosing shampoos is already pretty confusing – let's take some of that weight off your shoulders!
Below are 6 top-ranked postpartum hair loss products, including a brief description of what got them on this best shampoos list, as well as additional considerations that might help you make a decision on what works best for you.
Hair loss shampoos work differently on each hair type, so it may take a bit of trial and error to figure out which is ideal for you.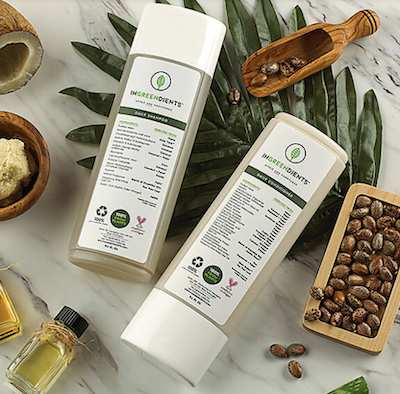 This shampoo and conditioner is free from: sulfate, silicone, and paraben. This set highlights apple cider vinegar and tea tree oil among its active ingredients. Its claim to uniqueness lies in the use of "bio-surfactants" (fermented sugar derivatives) to cleanse hair without the use of harmful ingredients.
Not only that, but on top of being organic and cruelty-free, the brand goes planet-friendly by using recycled plastics and cardboard plus non-toxic ink in their packaging.
By the way, thanks to clean ingredients list, this is also one of the best and safest shampoos for pregnant women, that helps with itchy scalp.
Why Moms Love it
Postpartum mamas seem to love this product for being color-safe. Those with thin hair don't seem to find that it weighs their locks down. Others say the gentle formula has dramatically improved the health of their scalp and even sped up hair growth.
Keep In Mind
People with an oily scalp aren't entirely satisfied with how their hair responds to this specific product. If excess oil is part of your postpartum hair experience, you might want to opt for a product with a stronger cleansing effect.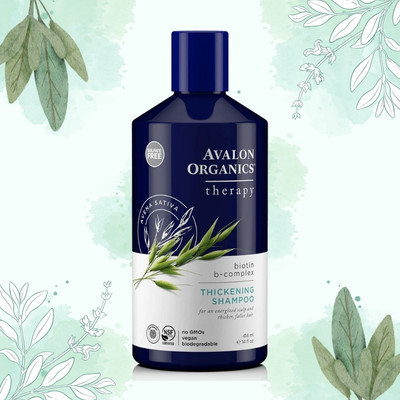 This organic, cruelty-free shampoo is chock-full of biotin, a key ingredient for healthier hair. Also listed among the ingredients are saw palmetto, quinoa protein, and Vitamin E, which are all contributors to improved hair health and its structure.
Why Moms Love it
New moms have noted decreased hair loss after a few weeks of consistent use. Major plus of this shampoo is giving hair a light and buoyant feel, as opposed to weighing it down.
Keep In Mind
There is a small amount of alcohol in the shampoo. Alcohol can have a drying effect on the scalp and hair.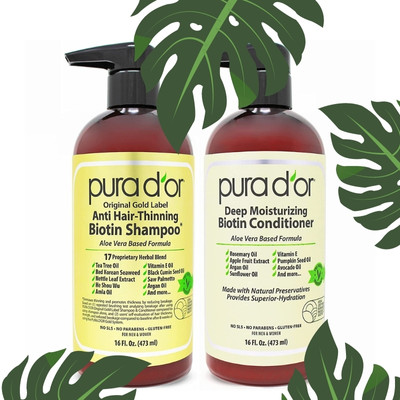 Also organic, cruelty-free, and vegan, this thickening shampoo utilizes nourishing all-natural ingredients like biotin and pumpkin seed oil along with a multitude of vitamins and minerals to rejuvenate the scalp and thicken hair starting at the hair follicle.
Why Moms Love It
Rave reviews of this product say that it gives rapid results, and several mention that their hair is shinier, healthier, and smoother after use. Others have noted that the shampoo provides relief from symptoms like itching, dry scalp, and split ends.
The company also offers a 100% satisfaction guarantee with the promise of a full refund if the product doesn't quite deliver for you!
Keep In Mind
One reviewer noted that the shampoo seemed to dry out their hair and others have commented on its strong scent, so be advised if you have a sensitive nose or your scalp is prone to irritation!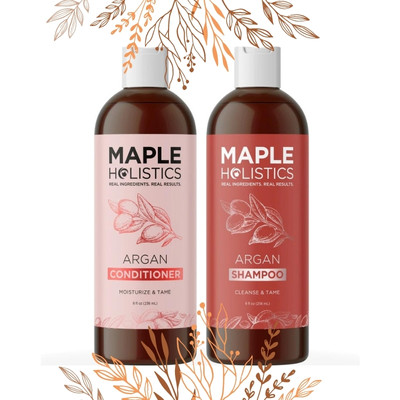 Tailored for dry, brittle, damaged, or curly hair, the argan and jojoba oils in this set are designed for ultimate repair and hydration. The ingredients list also includes wheat and soy protein, thickening agents which can lend strength to help hair grow.
Why Moms Love It
Fans of this brand enjoy its light scent. Mothers with fine hair are happy that the shampoo and conditioner hydrate hair so they can avoid weighing it down.
Keep In Mind
Reviewers struggling with frizz issues found this brand to be less effective in controlling flyaways.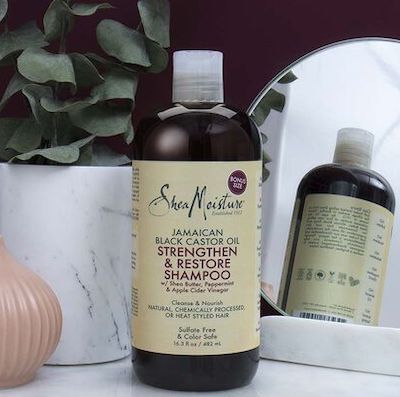 This clarifying and detoxifying shampoo contains castor oil, peppermint, and shea butter and is free of silicones, sulfates, parabens, and phthalates. It's touted as a great moisturizer that works well for kinky/curly/wavy hair types or frequently permed, chemical-exposed, or heat-treated hair.
Why Moms Love It
The best reviews for this product come from mamas who struggle with dry, brittle, or damaged hair. Best results seem to come from using the shampoo and conditioner together. The SheaMoisture line of products is also certified cruelty-free, which is a big win for animal lovers!
Keep In Mind
This product might not be the best for you if you have fine, oily hair. Shampoos and conditioners labeled as "moisturizing" can weigh down hair, causing it to look limp or thin.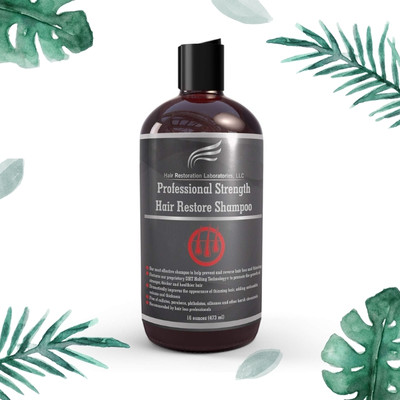 This professional-grade scalp and hair treatment lists just about every hair-building super-ingredient in the book, designed to prevent hair loss and help to thicken hair starting at the hair follicle.
The extra-strength formulation contains 1% ketoconazole, an antifungal touted to improve scalp health leading to fuller hair.
Why Moms Love It
Positive reviews cite improvement of hair loss, a return to normal fullness, and a pleasant smell. What's more, this thinning hair treatment comes with a stress alleviating 60-day money back guarantee – a welcome perk given its fairly high price point.
Keep In Mind
This shampoo contains phenoxyethanol, which is not considered safe for pregnant women. Not as much information is available about its safety during breastfeeding, although the FDA recalled a nipple balm with this ingredient in 2008 due to suspected nervous system damage in breastfeeding infants who ingested traces of the cream containing this chemical2.
Even though here we're talking about shampoo for postpartum hair loss, not a nipple balm, but it's still a good idea to consult with your healthcare provider before use. What's interesting, phenoxyethanol has been hailed as a safer alternative to parabens, so this shampoo could make it a good option if you aren't breastfeeding.
What Causes Postpartum Hair Loss?
It's all about the hormones! During pregnancy, estrogen levels increase dramatically. This change has a variety of effects on your body, including your hair growth!
Typically, your hair cycles through three different phases: the growing phase, the resting phase (or telogen phase), and the shedding phase. The increase in estrogen production causes your hair to remain in the growth phase for a prolonged time while you're pregnant.
That's why expectant moms are often so happy with their hair condition and how glowy and healthy it looks!
Once your baby is born, however, those hormone levels start to return to normal. As this happens, hair follicles begin to circulate back into the shedding phase of the hair cycle which causes a relative increase in the amount of hair that you see falling out3.
How To Stimulate Hair Growth After Pregnancy?
Try getting a scalp massage! Take a mom's day out to the salon and treat yourself to a full-service wash, cut, and style.
If lost volume is a big concern, talk to your stylist about adding some layers, or opt for a shorter style that will not only give your hair a more weightless feel, but help to keep it out of baby's reach.
If a trip to the hairstylist isn't in the budget, ask a partner or close friend to rub your scalp for a few minutes – or give yourself a quick massage while shampooing.
Not only will this stimulate blood circulation to the hair follicles and help melt away some of that new-baby stress and tension, but it'll feel amazing as well!
Enhance your diet with foods and/or supplements rich in Vitamin C, Omega-3 fatty acids, and proteins. These are key components of strong, healthy hair that will maximize your scalp's natural hair growth.
If you're a fan of essential oils, try lavender oil, rosemary oil, tea tree oil, or ylang ylang as these have been suggested to promote healthy hair growth. These can be included in your skincare routine, or as a scalp massage or hair rinse.
If you're dealing with dry postpartum hair, consider a coconut oil hair mask before shampooing. It's a great moisturizer, but it is also fairly lightweight and less likely to weigh down or decrease the body of your hair.
What Can I Take For Postpartum Hair Loss While Breastfeeding?
If you're still feeling stuck or unsure of what product(s) may be best for you, it can always help to talk with a doctor or a dermatologist.
They can verify which active ingredients are safe for you and your baby, answer additional questions, and recommend more intensive forms of treatment if necessary.
Experts recommend supplements containing vitamins A, B, and E to help with hair loss.
Many sources state that it is okay to continue taking prenatal vitamins for a while after giving birth. It may also be helpful to supplement with a hair, skin and nails vitamin, especially one that contains biotin and/or collagen. Consult your health provider to make sure your taking the right (and safe) supplements.
Can You Prevent Postpartum Hair Loss?
Since it's caused by natural changes in your hormones, postpartum hair loss isn't preventable.
Your best bet to minimize the risk of excessive shedding after giving birth is to maintain a healthy lifestyle during and after pregnancy – eating a balanced diet, exercising regularly as you're able to, getting enough sleep, managing stress, and taking care of your mental health.
Avoid being too rough on your hair during the postpartum period – vigorous brushing, intense heat styling or chemical treatment, and pulling your hair back tightly can lead to an increase in split ends, breakage, and hair fall.
Brush your hair gently, and try using a scrunchie or barrette to put your hair up instead of a rubber elastic which can damage the hair shaft.
How To Choose The Best Shampoos For Post-Pregnancy Hair Loss?
Here's a short list of key ingredients to look for4:
Dihydrotestosterone (DHT) blockers: saw palmetto, caffeine, green tea, and pumpkin seed oil are all natural DHT blockers. DHT is the hormone responsible for most cases of hair loss.
Vitamin B-12, or biotin [a.k.a. Vitamin H]
Vitamin B-3, or niacin
L-arginine
Vitamin A
Vitamin E
There are other vitamins and minerals out there that can help with postpartum hair – folic acid, Vitamin D, and ginkgo biloba have also been listed in shampoos designed to address hair loss.
The best shampoos will both provide nourishment to postpartum hair and add body after each wash.
Ingredients to avoid:
Sulfates
Artificial dyes/fragrances
Parabens
Propylene glycol
Diethanolamine (DEA)
If you're looking for more detailed information about ingredients to avoid during pregnancy (and postpartum) read this article.
How Long Does Postpartum Hair Loss Last?
Postpartum hair loss typically begins several weeks to a few months after delivery, and can last a week or two or even longer.
How long it lasts can depend on a variety of factors, from blood flow to the scalp, to the nourishment your body is getting while you're postpartum.
Everyone's postpartum hair grows just a little bit differently, so you might experience hair loss at a different rate or time frame than other new mom friends and that's okay!
In most cases, the extra shedding is completely normal and should balance itself out within a year after you have your baby.
If your hair cycle doesn't return to normal after your baby's first birthday, however, it may be helpful to talk to a dermatologist. They might be able to suggest a more personalized treatment plan to get your hair growth back on track!
---
Article By Jessica Pierce, RN
Jessica Pierce is Registered Nurse, Nationally Registered Paramedic, writer, and contemporary dance artist based in Tulsa, Oklahoma. She holds two undergraduate degrees from Oral Roberts University – a Bachelor's of Science in Nursing (2018) and a Bachelor's of Art in Dance Performance (2019).
---
The purpose of this article is informative. It's not a substitute for professional medical advice or medical care. Remember: safety first! Consult your doctor/pediatrician in case of any doubts. The author of this article does not accept any responsibility for any liability, loss or risk, personal or otherwise, incurred as a consequence, directly or indirectly, from any information or advice contained here. This article contains affiliate links which means when you make a purchase through our links, we may get a small commission at no extra cost to you. This helps us to run this website.
Resources:
https://haireveryday.com/wp-content/uploads/2021/07/how-to-pick-the-right-shampoo-for-postpartum-hair-loss-1.jpg
https://www.aad.org/public/diseases/hair-loss/insider/new-moms
https://www.lancastergeneralhealth.org/health-hub-home/motherhood/fourth-trimester/the-truth-about-postpartum-hair-loss
https://www.healthline.com/health/phenoxyethanol
Sources of pictures:
Pictures of Avalon Organics Thickening Shampoo belong to Avalon Organics Brand.
Pictures of Ingreendients Vegan Hair Products belong to Ingreendients Brand.
Pictures of Pura D'or Anti-Thinning Hair Products belong to Pura D'or Brand.
Pictures of Maple Holistics Argan Oil Of Morocco Hair Products belong to Maple Holistics Brand.
Pictures of SheaMoisture Strengthen And Restore Products belong to SheaMoisture Brand.
Pictures of Hair Restoration Laboratories' Shampoo belong to Hair Restoration Laboratories' Brand.