According to many experts, having the right bottle can make all the difference in reducing gas, colic and spitting up in babies.
Keep on reading to learn how to choose a good feeding bottle and soothe your baby's fussy tummy.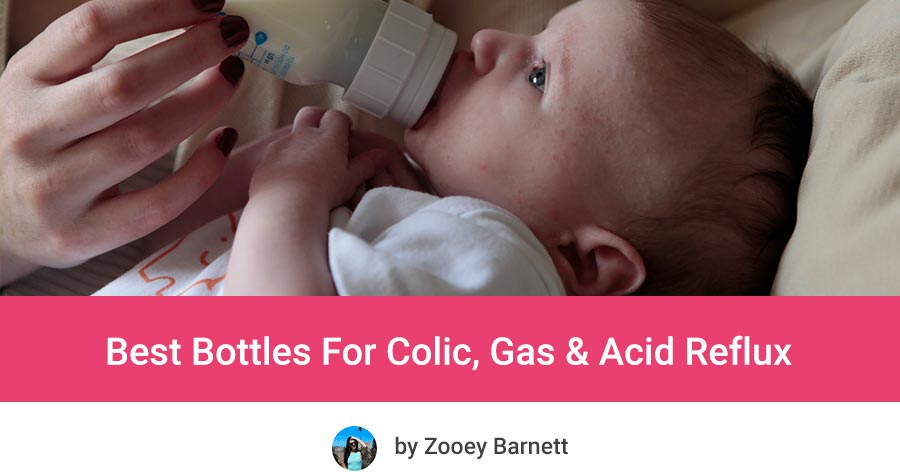 This article is NOT a substitute for medical advice. It contains affiliate links.
Every parent wants to make sure that their little one is as comfortable as possible. Unfortunately, tummy problems such as gas, reflux, and colic are common causes of discomfort, fussiness and extended periods of crying in many infants.
My now 5-year-old daughter was gassy right from the start. She would squirm and cry uncontrollably before and after feeds. My husband and I still recall how tired, stressed, and worried we were in the first months of our baby's life.
It took me a few experiments with several bottles and teats before I found a bottle that worked for my girl. When I found "the one", I noticed that Haley's poor feeding improved, her crying stopped, and we could enjoy more hours of restful sleep at night.
If you're currently dealing with any of these three baby tummy problems, I totally understand how worried you may be and I'm here to help.
Good baby bottle can help prevent and relieve colic, reflux, and wind in your infant. Best anti-reflux and anti-colic bottles can prevent air bubbles from getting into your little one's stomach and minimize spitting up.
Best Features
❤️ Most popular anti-colic bottle
❤️ Its unique vent system prevents winds and helps in digestion
❤️ Available in glass and BPA-free plastic versions
❤️ Thanks to breast-like shape, the milk warms faster so its nutritional and immunological value is preserved
❤️ Makes transition from breastfeeding to bottle feeding much easier and colic-free
❤️ Best silicone bottle - very easy to clean
❤️ It's squeezable like moms breast
❤️ It's easy to hold it in tiny hands
❤️ Made of non-toxic silicone
Price range
One of the cheapest options
Recommended by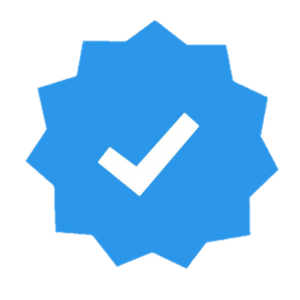 Recommended by 10K+ verified buyers!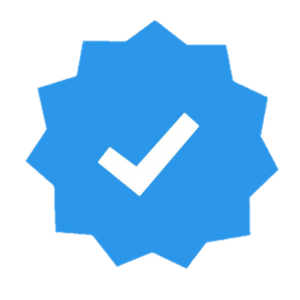 Recommended by 93% of verified buyers!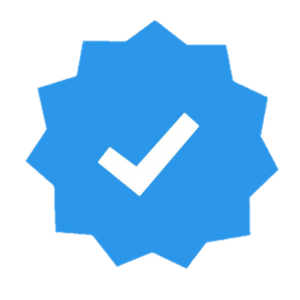 Recommended by 25K+ parents!
Best & Cheap
Best Features
❤️ Most popular anti-colic bottle
❤️ Its unique vent system prevents winds and helps in digestion
❤️ Available in glass and BPA-free plastic versions
Price range
One of the cheapest options
Recommended by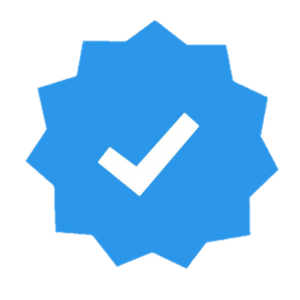 Recommended by 10K+ verified buyers!
Our Pick For Breastfeed Babies
Best Features
❤️ Thanks to breast-like shape, the milk warms faster so its nutritional and immunological value is preserved
❤️ Makes transition from breastfeeding to bottle feeding much easier and colic-free
Recommended by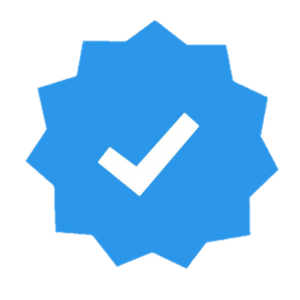 Recommended by 93% of verified buyers!
Easiest To Clean
Best Features
❤️ Best silicone bottle - very easy to clean
❤️ It's squeezable like moms breast
❤️ It's easy to hold it in tiny hands
❤️ Made of non-toxic silicone
Recommended by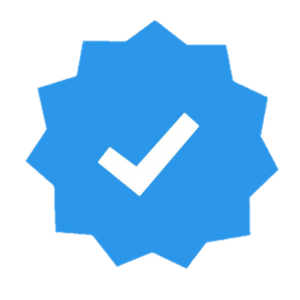 Recommended by 25K+ parents!
Last update on 2023-09-30 / Affiliate links / Images from Amazon Product Advertising API
Top 7 Baby Bottles That Help To Reduce Gas, Reflux & Colic
If your little bundle of your is experiencing gassiness, reflux or colic, your pediatrician may recommend changing the bottle you've been using.
Here are my top picks in 2022 that help to relieve gas, spit-up and colicky belly in infants, as well as prevent their tummies from these pains.
This bottle is scientifically proven to preserve nutrients in milk and reduce colic as it has a unique patented anti-colic vent system. The vent system sucks the air out of the breast milk or formula, making Dr. Brown's bottles the best solution for gassy babies in 2022.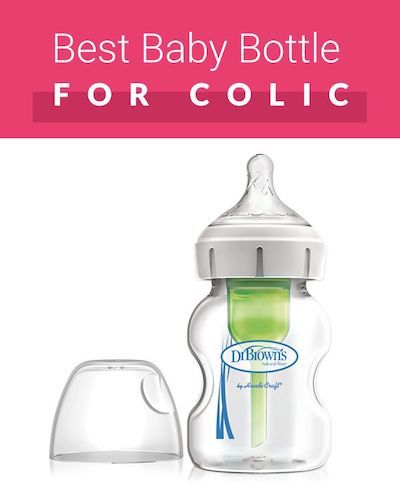 The soft silicone nipple that has a breast-like shape allows your baby to latch naturally, and decreases air ingestion. The nipple is also designed to offer consistent flow so that your little one knows what to expect each time they latch onto it.
This feeding bottle is BPA-free and top-rack dishwasher safe. You can get it in narrow or wide neck options depending on your baby's latching ability and age.
Pros
Cons

Pros

---

+ Unique internal vent system that reduces infantile colic, wind, and reflux

+ A soft breast-like nipple that eliminates nipple confusion

+ Dishwasher and microwave safe

+ BPA-free material that can be used in a bottle warmer

+ Two materials to choose from: plastic or glass

+ You can also use it without the venting system (no need to buy a different bottle!)

+ Dr. Brown's bottles can be used for breast milk and formula

Cons

---

- More parts make it harder to clean
Nanobebe bottles have a shape that mimics mom's breast. This makes them the best bottles for breastfed babies since they eliminate nipple confusion.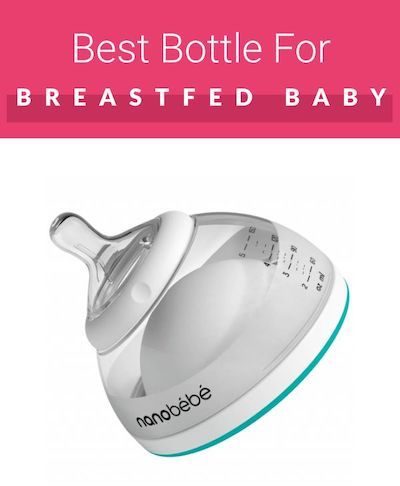 This slow-flow feeding bottle also has a 360-degree double venting system that releases air, preventing gas in your baby's digestive system. Perfect for colicky tummy.
The cute dome shape of this bottle means it's stackable, saving you valuable storage space. Its concave base also makes it easy to hold in baby's tiny hands.
The large surface area of Nanobebe bottles ensures your breast milk or formula heats up even up to 2 times faster than in standard bottles. This means your hungry infant will be waiting for the bottle less time.
PRO TIP: You can now get Nanobebe Newborn Set or Starter Set 20% OFF with code Sets20. Each of these sets includes Nanobebe anti-colic bottles plus a few useful accessories like bottle warmer and breast pump adapters. Click here to grab your 20% discount. Limited time offer!
Moreover, thanks to this innovative design and faster preparation time, there is higher chances that your breast milk will keep its valuable nutrients (which often get destroyed in traditional bottles because of overheating).
Keep in mind you need to carefully attach the bottom part and check if the bottle is closed securely, otherwise it may leak.
This dishwasher-safe bottle is also easy to clean as it has a few parts that can be easily dissembled.
Pros
Cons

Pros

---

+ Ergonomic for mom and baby

+ These are the best baby bottles that resemble the breast thus reduce the risk of nipple confusion and help parents to get their baby to take a bottle (recommended for breastfed babies who refuse bottle)

+ An air-free vent that prevents colic and burping

+ Milk warms up fast and evenly due to bottle's large surface area

+ Stackable design for easier storage

+ Compatibility with many breast pumps - thanks to a special adapter you can pump your milk directly to Nanobebe bottle (>> see the adapter here)

Cons

---

- A bit pricier than other bottles

- The bottom isn't clear - some parents say it makes harder to tell when the baby is done
This baby feeding bottle from Comotomo has two anti-colic vents that keep air away from your baby's digestive system. Good airflow helps to prevent tummy problems like colic, gas, burping, and spit-up.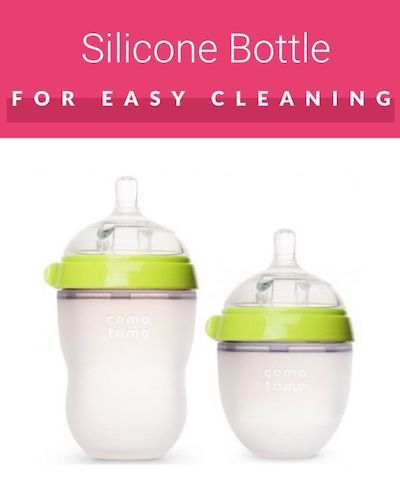 The wide breast-shaped nipple lets your baby latch and feed comfortably. That's why Comotomo is a fantastic bottle for moms who want to make transition from breastfeeding to bottle-feeding easier for their baby.
Cleaning baby bottles can be a hard task with all those tiny parts and curves. But Comotomo simplifies this task by ensuring their bottles have wide necks. You can easily wash it with your hand.
The bottle is also made from a non-toxic silicon material that is easier for you and your baby to grip. The material is soft and squeezy, a bit like mom's breast. 🙂
It also comes in 5oz and 8oz sizes, with the former having a slow-flow nipple for the first 3 months and the latter having medium-flow nipple for 3-6-month-old infants.
Pros
Cons

Pros

---

+ Breast-shaped nipples that reduces bottle rejection and nipple confusion

+ Dual anti-colic vents that reduce colic, gas and spitting up

+ According to parents this is the easiest to clean baby bottle

+ A soft silicone body that makes it easy to hold

Cons

---

- Being made of silicone means it takes longer to warm the milk

- Bottle's egg shape and small bottom makes it more likely to topple over so you need to be more careful with it

- Measurement markings are less visible, especially at night
The Playtex Baby VentAire Bottles differ a lot from standard baby bottles, because they have a unique angled design. It promotes semi-upright feeding which, according to pediatricians, can minimize colic, reflux and thus also prevent ear infections.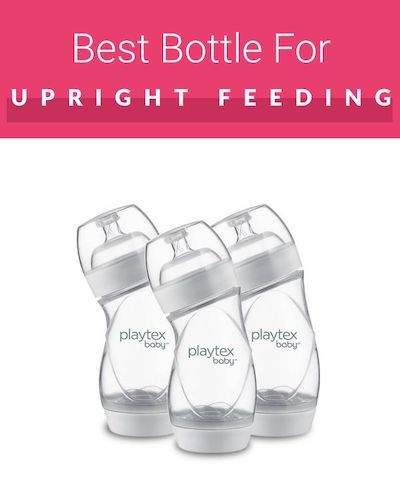 The air-tight bottom vent further ensures only milk and no air gets into your baby's tummy.
The wide-shaped and textured silicon nipple encourages proper latching and thus promotes healthy feeding.
Another big advantage is that Playtex Baby VentAire bottle is easy to disassemble and clean. Furthermore, this BPA-free bottle comes with an air-tight cap that keeps the nipple clean.
Pros
Cons

Pros

---

+ Angled design helps in upright feeding that prevents ear infections and colic

+ Air-free bottom vent minimizes colic, wind and spit-up

+ Comes with three different compatible nipples

+ Easy to wash as there're no extra small parts

Cons

---

- Nipple flow may be too fast for newborns

- Leaks if the top isn't properly attached

- The removable bottom allows water to seep in when the bottle is put in a baby warmer
This anti-colic bottle from Philips has a unique AirFree vent that prevents air build up in the bottle. As your infant feeds, the valve flexes, allowing the air to flow inside rather than into your baby's mouth.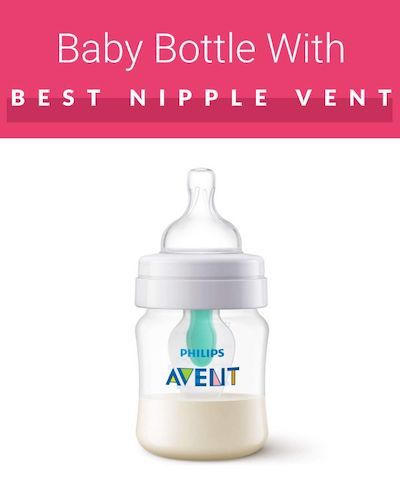 The bottle's nipple has a rounded shape, and a ribbed texture meant to prevent the nipple from collapsing and ensure secure latching. No need for you to have cleaning brushes as this bottle has only four parts and the wide neck ensures there're no hard-to-reach areas.
Philips also provides six different nipples with this bottle that differ in nipple flow for growing infants and their changing needs and preferences.
Pros
Cons

Pros

---

+ AirFree vent that prevents colic, wind, burping, and reflux

+ Easy to use and clean

+ Keeps the milk in the nipple allowing for upright feeding

+ Nipple design prevents nipple collapse

Cons

---

- The flow in the lowest flow nipple is too fast for newborn babies

- The nipple design makes it hard for the baby to drink the last bit of milk

- A bit pricey
This anti-colic bottle from Tomme Tippee has a unique venting system that keeps the air away from getting into your baby's tummy. The star valve in this bottle reduces air bubbles by preventing the milk from traveling up the tube.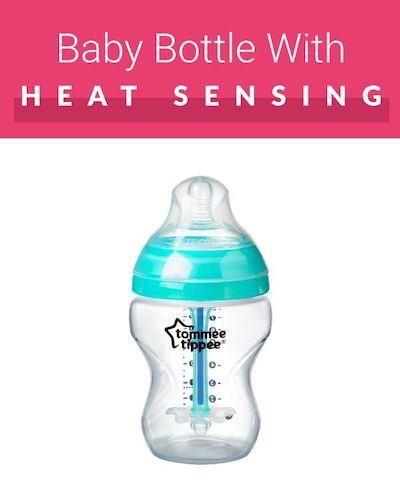 Late-night bottle warming was always challenging for me, but this bottle makes it easier thanks to built-in heat sensing straw inside this bottle. It basically shows you when the milk is warm enough for your baby.
The breast-shaped wide nipple encourages your baby to latch on the bottle correctly, leading to fussy-free feeding.
This bottle is 100% free of harmful BPA, and it's clearly marked on the side for accurate measurements.
Pros
Cons

Pros

---

+ Anti-colic vent system

+ Breast-like nipples that encourage a firm latch

+ Built-in temperature gauge

+ Made from non-toxic material

Cons

---

- Lots of parts to clean

- Leaks if used without the valve

- Nipples may collapse
The MAM anti-colic bottle has a vented base that reduces the air your baby swallows. Moreover, it ensures stress-free feeding for babies, because they can drink at their own pace, not too fast, not too slow. And that obviously helps in reducing colic.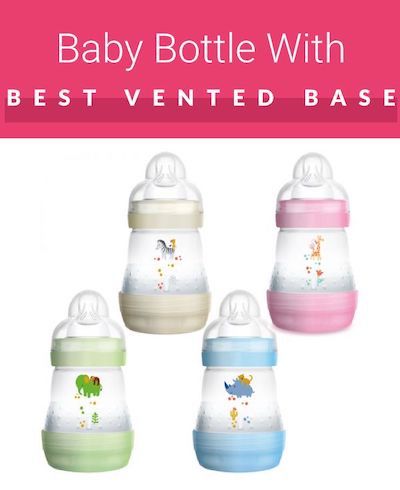 The bottom can be unscrewed while the top has a wide opening for easy washing by hand.
The spill-proof lid doubles up as a measuring cup as it has an integrated scale. Besides, it ensures that after washing, the nipple remains clean and free from dust – ready for the next feeding.
The elongated silicon nipple also gives your baby a familiar breast feeling and prevents nipple confusion.
Pros
Cons

Pros

---

+ Patented vented base that prevents gas symptoms and relieves colicky tummy

+ Short, soft nipple that feels similar to mom's breast, makes switching from breast to bottle easy

+ A lid that doubles up as a measuring cup and protects the teat from dust

+ No collapsing nipples

+ Made of BPS and BPA free material, safe for children

Cons

---

- You need to carefully check if the bottom is attached properly to avoid leaking

- Non-transparent bottom with no volume markings
Final Assessment: What Is The Best Anti-Colic Bottle For Gassy Baby In 2022?
After the extensive research I came to the conclusion that the best bottle to reduce colic and gas is the Dr. Drown's Natural Flow Options+ bottle. It's an anti-colic bottle with unique venting system designed to reduce the amount of air that baby swallows while feeding. Lots of parents who have been using this bottle agree that Dr. Brown's bottles really help with gas and colic in infants.
Choosing The Best Bottle To Help Colicky And Gassy Babies – Most Important Features
The right feeding bottle can make all the difference when it comes to gas, colic1, and acid reflux issues.
Various baby bottles have different shape, nipple flow and vent system that are designed to prevent the baby from swallowing air bubble while feeding, and that's why changing bottles can help with gas.
When I was looking for the proper feeding bottle for my daughter, I had to try out several of them as I didn't know what features to look out for. This led to a lot of guesswork. To make your job easier, I prepared this guide.
Here are important features to look out for when choosing the perfect bottle for colic, gas, and reflux.
Nipple Flow
One of the best things about breastfeeding is that babies can eat at their own pace. It's best to find a bottle that allows for the same. We don't want the baby to drink the milk too fast or too slow.
That's why a good bottle should have a controlled nipple flow to allow infants to feed at their own pace.
Parents often wonder is a faster or a slower flow teat is better for colic and wind. The truth is that you need to a teat flow that will suit your baby, and that often means experimenting with different nipples.
A faster flow teat can make reflux worse and lead to spit up. It also increases risk of overfeeding which can result in discomfort. When baby is feeding too much, he/she is also swallowing air, which leads to increased gassiness, discomfort in tummy, fussiness and crying.
On the other hand, if the nipple is too slow it also means that your baby sucks in more air than milk. Generally speaking if the baby struggles to get the milk out of the bottle, the air ingestion will be increased which of course means discomfort in the belly.
That's why it's so important to choose bottle with the right nipple flow.
You can learn how fast your baby takes the bottle by observing him/her. Bottle feeding, just like breast nursing, should last for about 10-20 minutes. If your baby finishes the bottle in 5 minutes or less, they may need a slower flowing nipple.
Similarly, if it takes 40-60 minutes for one bottle feeding session, it may be time to get a faster-flowing teat that will require less effort from the baby.
Properly chosen anti-colic bottle with the right nipple flow can also help with reflux. It will ensure the baby is not eating too fast (or too slow) which could result in spit-up, as well as not gulping too much air, which could lead to gas and painful colic.
Nipple Shape
When the nipple isn't the right shape and size, your baby won't latch properly. This causes air rather than milk to enter your baby's mouth and tummy which in turn may lead to digestive problems.
As you may have already noticed, most of the bottles have "breast-like shape nipple" but they don't look the same. In fact they differ a lot in shape and size. That's because babies have different preferences. And just like moms have different nipples, bottle teats also vary.
It might take some time for you to figure out the right nipple shape for your baby. Pay attention to your baby's latch and get to known which shape he/she latches onto better.
Nipple Valve
A nipple valve helps to keep air out of the nipple when your baby is drinking from the bottle. This reduces the chances of suffering from tummy discomfort, burping, farting, spit-up, and painful colic.
Bottle Shape
The best feeding bottles are those designed with the breastfeeding experience in mind. If your baby is colicky or gassy, changing bottles can help. For instance, angled-shaped bottles are said to be suitable for colicky babies.
Bottles that are broad in shape are easier to clean compared to narrow bottles. On the other hand, slimmer bottles are easier to grasp therefore they may be more convenient to use for your little one.
Bottle Vent
Some bottles have extra valves that work like straws directing air bubbles away from the milk when the baby is feeding.
According to many experts the best bottles for gas are those equipped with special venting system as they prevent the baby from swallowing air bubbles.
The vent system also allows your baby to feed at their own pace, reducing reflux and spit-up2. While such vents systems are helpful, they also need to be well-cleaned, which might mean extra cleaning on your part.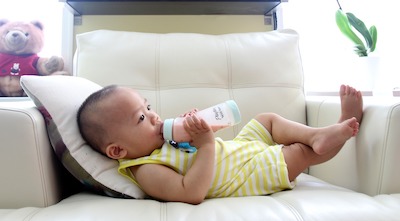 Tips For Parents – How To Relieve Wind, Infantile Colic & Acid Reflux in Babies
You'll agree with me that colic, gas, reflux and spitting up are every parent's nightmare.
Here are a few simple solutions that helped me deal with my babies tummy problems.
Consulting with a pediatrician (the doctor may prescribe gas drops or probiotics to help relieve gas and pain caused by gas bubbles, as well as recommend changing bottle for the baby; it's important to see a doctor to rule out other medical conditions)
Feeding the baby in more upright / semi-upright position (during bottle feeding the baby should not be completely reclined, baby's head should be above their belly to release the gas.
Using anti-colic feeding bottles that prevent the baby from swallowing air
Burping the baby during and after feeds
Using the right shaped and right flowing nipple (both too slow and too fast flow teat can cause colic)
Feeding the baby with angled bottles that allow for a more vertical feeding position
Ensuring that baby's mouth is latched correctly during a feed
Maintaining good diet – when breastfeeding, it's important to watch what you're eating, it's best to consult this with your doctor (e.g. excluding caffeine from your diet, reducing eggs, wheat, nuts, cow's milk and dairy products may help)
Switching formulas – when supplementing with formula, it's crucial to check if baby has any intolerance or allergy to any ingredient in the formula that could cause colic. The doctor may recommend parents to change the formula3.
Rocking – that gentle motion may be soothing for infants and reduce crying
Learning how to massage baby's stomach after feeding to encourage gas bubbles to escape and help the baby to burp the air bubbles up or fart them out
Putting crying baby in a relaxing room with soft lighting to help them relax
Using warm compresses (warm water bottle wrapped in a cloth) to relax a tense tummy
---
Sources of pictures:
---
The purpose of this article is informative. It's not a substitute for medical consultation or medical care. Remember: safety first! Consult your doctor/pediatrician in case of any doubts. The author of this article does not accept any responsibility for any liability, loss or risk, personal or otherwise, incurred as a consequence, directly or indirectly, from any information or advice contained here.
Your trust is really important to us: This article includes affiliate links to products that we think are useful for our readers. If you make a purchase through these links, we may earn a small commission at no extra cost to you. Your support helps us run this blog – thank you!