Lots of cheap baby monitors are really poor quality. You don't want that for your child, right? In this article I'm going to share with you my favorite best baby monitors under $100 that offer good video and audio quality and have long-lasting battery.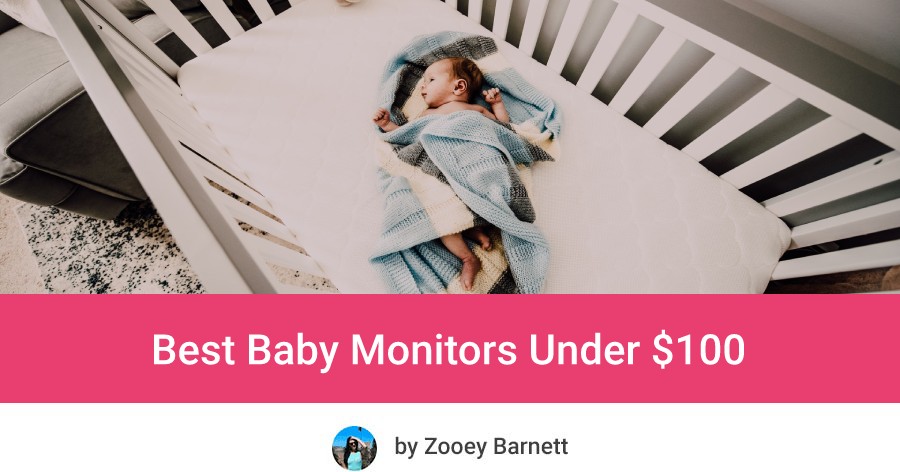 This article is not a substitute for medical advice. It contains affiliate links.
What did parents do before baby monitors? My guess is they worried. A lot.
A monitor allows you to keep track of your baby without having to check on them by poking your head into your baby's bedroom every two minutes or needing to keep your baby in the same room as you.
With a baby monitor, you can live your life with the peace of mind that comes with knowing that you can keep a track of your baby while they (or you) are asleep, which is extremely comforting, especially for a new parent.
A good baby monitor is one bit of baby gear that's a must for new parents, and possibly one of the only ways you'll ever get a good night's sleep. But do any good monitors exist that cost under 100 dollars? Yes indeed. Peace of mind, it turns out, doesn't always cost a fortune.
Best Features
❤️ Longest battery life among all inexpensive baby monitors
❤️ Turn off the screen & mute the sound when you need the silence (it still monitors your baby in the background)
❤️ Good quality video with auto infrared night vision
❤️ Cheapest good-quality baby monitor
❤️ Works with WiFi
❤️ You don't have to carry a separate parent unit with you - it allows to monitor the baby via phone app
❤️ It has the biggest screen (parent unit) among all cheap wireless baby monitors
❤️ Plays lullabies
❤️ Adjustable motion & crying alerts
advantage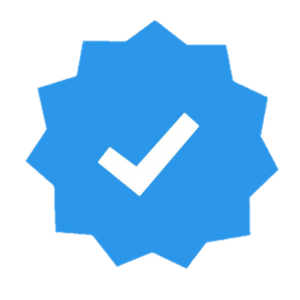 2100+
positive reviews from verified buyers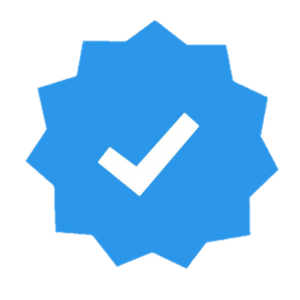 3400+
positive reviews from verified buyers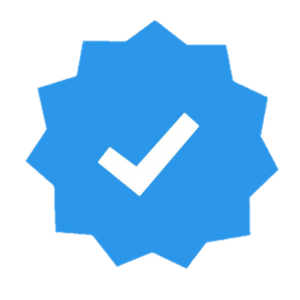 2050+
positive reviews from verified buyers
Best Baby Monitor Under $100
Best Features
❤️ Longest battery life among all inexpensive baby monitors
❤️ Turn off the screen & mute the sound when you need the silence (it still monitors your baby in the background)
❤️ Good quality video with auto infrared night vision
advantage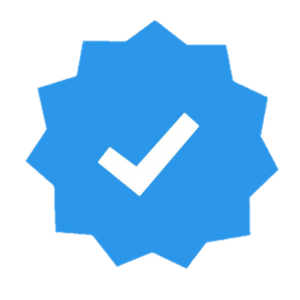 2100+
positive reviews from verified buyers
Best Features
❤️ Cheapest good-quality baby monitor
❤️ Works with WiFi
❤️ You don't have to carry a separate parent unit with you - it allows to monitor the baby via phone app
advantage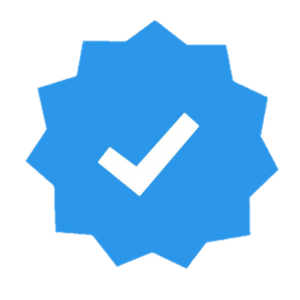 3400+
positive reviews from verified buyers
Best Features
❤️ It has the biggest screen (parent unit) among all cheap wireless baby monitors
❤️ Plays lullabies
❤️ Adjustable motion & crying alerts
advantage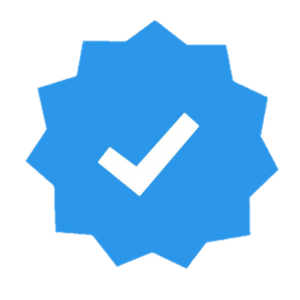 2050+
positive reviews from verified buyers
Last update on 2023-09-30 / Affiliate links / Images from Amazon Product Advertising API
Our look at the best monitors under 100 bucks has shown us that a lower price doesn't always mean lower quality. There are cheaper options that easily compete with more high-end baby monitors, with many of the same features.
Read on for reviews of the best affordable baby video and audio monitors on the market. A cheap baby monitor doesn't always mean a low-quality one.
Reviews Of The Best Baby Monitors Under 100 Dollars
There are plenty of budget baby monitors offering a wide range of features at an affordable price. Here are the best options we could find in our search for the perfect baby monitor under 100 bucks.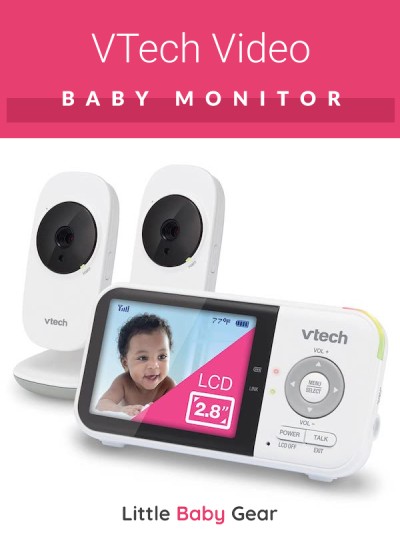 The VTech punches above its weight, standing out as the best baby video monitor, and arguably the best baby monitor under 100, we could find.
For less than $100, this excellent baby monitor boasts premium quality features you'd usually associate with a more expensive product.
This includes two cameras, a two-way talk feature, a signal range of up to 1000ft, and what seems to be the longest-lasting battery in its price range, with an impressively long battery life offering video streaming for up to 19 hours.
There is also a thermometer that acts as a temperature sensor for your baby's room, a power-saving mode, and the ability to play lullabies to lull your little one to sleep.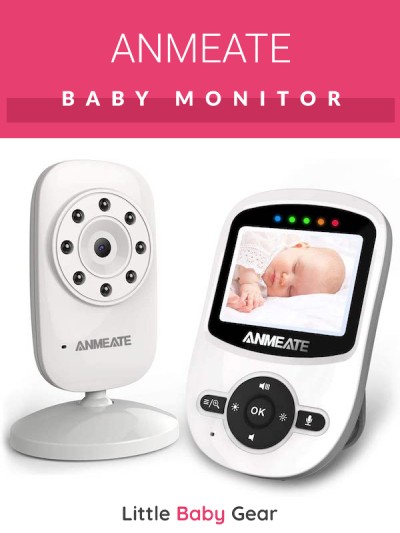 The Anmeate video baby monitor has a high-resolution display and a digital camera that you can control remotely, with features including remote pan, tilt, and zoom.
The remote control camera and the infrared lights that give you a clear view of your baby in complete darkness are two features setting Anmeate's offering apart from the competition. The monitor also features two-way audio, wireless transmission, and infrared night vision.
Other features include built-in lullabies and other soothing sounds to send babies to sleep, a signal range that nearly matches VTech's offering at 960ft and room temperature monitoring.
You may need to charge this video baby monitor a bit more frequently, as he battery lasts eight hours in eco mode.
This turns the screen off when all is calm in your baby's room and there are no sound signals detected, saving you power, and it also makes sure there is no unwanted screen glow while you're putting your baby to sleep.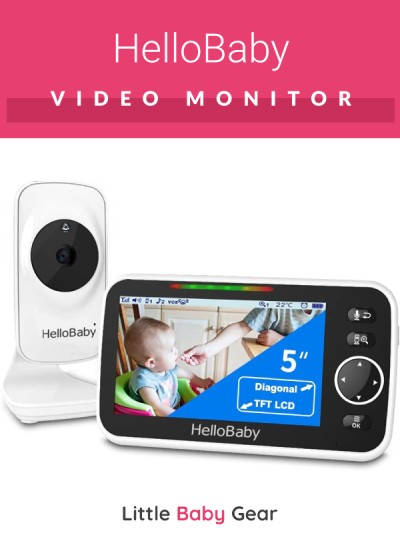 This Hello Baby Video Baby Monitor boasts a 5-inch LCD display, the biggest of any baby monitor under 100 dollars. On top of that, this baby monitor supports up to two cameras.
This baby monitor with camera has infrared night vision, a sound level LED indicator, a temperature display screen, two-way audio, and, like most of its competitors, lullabies, all for less than $100.
It also has adjustable motion detection and crying alerts that will notify parents when their baby cries, wakes up or falls asleep.
If the size of your screen isn't a priority, then Hello Baby has this alternative which boasts a range of 960ft, a longer-lasting battery, with good night vision, a temperature sensor, and two-way communication.
It has smaller screen but it's also even more budget-friendly, so it comes down to what is more important to you.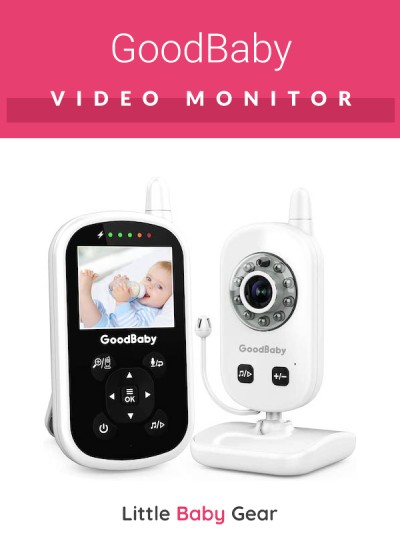 The GoodBaby Video Baby Monitor is an uber-popular choice and is rated as one of the top baby monitors under 100.
It comes with both camera and audio for monitoring your baby in real time, automatic night vision, two-way talk, a room temperature monitor and, you guessed it, lullabies.
The product also has an impressively long transmission range (yup, 960ft) and good battery life, with a battery-powered parent unit that will last you the night, or longer in power-saving mode.
PRO TIP: If you're looking for a quality baby monitor with good Eco mode, I recommend you to check out this Babysense Video Baby Monitor. It turns of the parent unit and completely silences the monitor so there's no white noise, at the same time it leaves a small flashing green light so you can rest assure it's connected.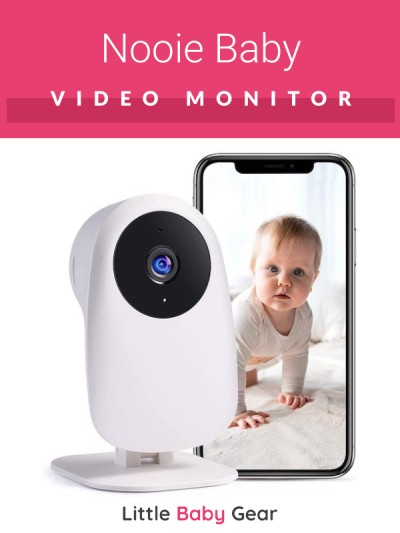 The Nooie video baby monitor is the cheapest option out there, without compromised quality. It's also the best affordable baby monitor with WiFi that we could find.
With its own smartphone app, the Nooie will appeal to more high-tech parents. It's also compatible with Alexa, although sadly it's not possible to say "Alexa, please feed my baby for me" and avoid getting up in the middle of the night.
Sure, unlike some of its competitors, there's no parent unit screen, but the idea is to watch your baby (or talk to them) from your phone, so you won't need one.
I like this baby monitor with camera because I don't have to carry another piece of gear with me around the house.
Other features include sound and motion detection, with the ability to set up push notifications on your phone alerting you to any motion or sounds. There's also cloud storage or the option of inserting a micro SD card for backups.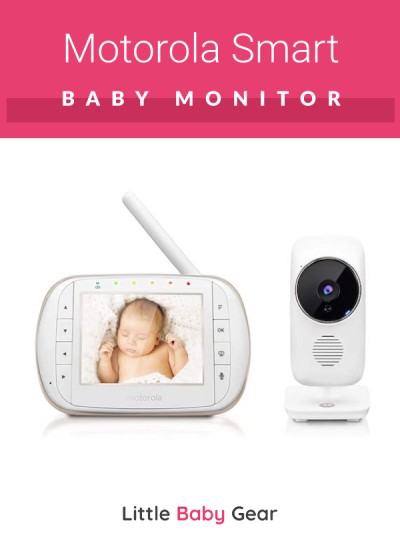 Like the Nooie baby monitor, the Motorola Baby Smart video baby monitor has wireless technology, but unlike the Nooie baby monitor it also has a color LCD parent unit, so you can choose whether you want to watch your baby on your phone or use the unit.
Motorola suggests using the unit when you're at home and your phone when you're out (in case you want to keep an eye on your baby when he/she is with babysitter or granny).
It also offers infrared night vision, two-way audio (including an anti-noise mic and speaker and a high sensitivity microphone with LED sound level indicators), a room temperature monitor, and five lullabies.
One of the most convenient features is the ability to control it either manually or through your smartphone. This is a great smart baby monitor with camera for parents at tight budget.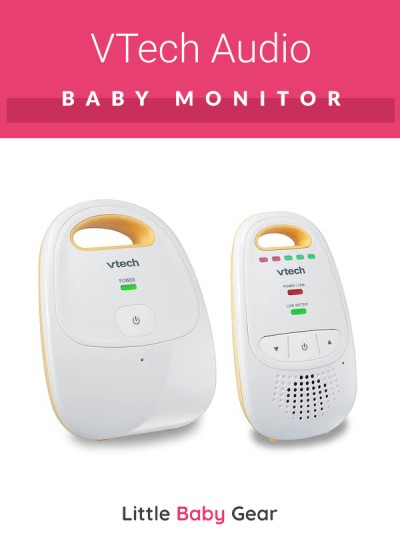 VTech doesn't only make what we believe is among the best budget baby monitors with video, they make the best audio monitor under 100 too.
For just under 20 dollars, this baby monitor offers what appears to be the longest transmission range of any affordable baby audio monitor at 1000ft.
It also has a rechargeable battery that will last you roughly eight hours, a 5-level sound indicator on the parent unit allowing you to know what's going on even when the device is on mute, and different alerts to communicate when you're out of range, when your battery is low, when you need to check on your baby, and more.
This is the only audio monitor on our list, and you may wonder why you'd want to get one when there are so many video options on the market for less than 100 bucks. One reason might be that you are on a tight budget and this is a seriously affordable option.
I have a toddler and a five-year-old child, and back when they were infants video baby monitor options were rare and expensive, and audio was the norm.
I must say I didn't feel like just hearing my baby wasn't enough, although the fact that you can now see your baby too certainly counts as progress.
What To Look Out For In The Best Baby Monitor Under 100 Dollars
If you're looking for the best baby monitor under 100, here are some of the features you need to take into account.
Video Quality
If you're monitoring your baby visually, video quality is an important factor when looking for the best baby monitor.
Some brands boast a large LCD screen, but at the end of the day, as long as you get a clear video of your baby on your monitor's display screen, you're good.
A camera resolution of at least 720px is ideal, this will provide you with high-quality images and video of your baby.
Audio Quality
Since you'll be able to hear that your baby needs something before you see it, audio quality is as important as video quality, if not more. You want a clear signal with no distortion, white noise, or static, so you'll know exactly what's happening in your baby's nursery.
Some of the best video baby monitors under 100 have an audio-only mode or screen sleep mode, allowing you to save battery by switching the baby camera off automatically when it isn't needed. Others are audio-only. As I mentioned before, while it's a plus to have video, most parents will get by comfortably enough with audio.
Night Vision
These days, many baby monitors under 100 come with night vision features. Night vision seems to be a pretty standard function on a modern baby monitor, and with good reason — as a parent, you'll often need to enter your baby's room in the dark.
Some baby monitors have a night light, others have infrared LEDs that make sure you get a clear image even in the dark. Any night vision feature on a baby monitor is a definite plus.
Range
Many baby monitors these days pride themselves on their long-range transmission range, with many offering either close to or exactly 1000ft.
Since technically with wifi you can keep track of your baby from anywhere with an internet connection, no matter how far away, wifi compatible monitors are your best bet if you want to be able to keep track of your child from away from home.
That said, the idea of being able to see or hear your baby while being too far away to do anything about it seems a bit troubling to me. I would look for a monitor that can cover my entire home, as I wouldn't leave a baby at home even with a long-range monitor.
Frequency
Baby monitors use radio frequencies to transmit audio and video signals. Since different models give off different frequencies and some emit radiation that is believed to be potentially damaging to your baby, with studies linking some frequencies to cancer, this is indeed something for parents to pay attention to.
Some monitors only emit low-band frequencies of between 35 and 50MHz. These are the safest bet for parents wanting to minimize radiation. Whichever best baby monitor you choose, it's a good idea to place it as far away from your baby's bed as possible to avoid exposure to any harmful frequencies.
Analog Vs. Digital
While analog baby monitors are usually less expensive, there are plenty of digital options available for under 100 bucks, and these days most of the best baby monitors are indeed digital.
Analog devices are generally a bit more finicky than their digital counterparts, with static often being a problem, and digital devices offer clearer visuals and sound as well as a longer range.
On the other hand, however, analog monitors are seen to be safer than digital monitors from a radiation standpoint because the signal is significantly less powerful.
Temperature Monitoring
I remember how much I worried about the temperature of my baby's room as a new parent. A temperature sensor monitor is therefore a great feature for parents, particularly in the early stages of a baby's life, before they can regulate their body temperature. Luckily, many of the best baby monitors under 100 bucks include this feature.
Parent Unit Screen Size
I wouldn't worry too much about the size of your monitor's screen. After all, you're just trying to monitor your baby, not watch them for entertainment.
Some might prefer a larger screen size, though, especially parents who struggle with their eyesight. Five inches (the size of the Hello Baby HB50 Video Baby Monitor's screen) seems to be the biggest screen available for under 100. Alternatively you can choose one of the best baby monitors that has smartphone app.
Wi-Fi Connection
A baby monitor with wifi has two advantages — you can keep track of your baby from your phone, and you are not dependent on the transmission range of the device. The main disadvantage is that wifi monitors are more vulnerable to security breaches through hacking, though the hacking of baby monitors is still very rare.
Ability To Monitor Baby Via Phone App
Most wifi-compatible baby monitors are driven by an app, and some parents may find these apps helpful. Some of them have a microphone allowing you to talk to your baby, which is a nice touch.
Two-Way Audio
Two-way communication is a nice addition to a baby monitor, allowing you to soothe your baby with the sound of your voice even when you're not in the room. It's a feature offered by most of the best baby monitors under 100 on the market.
Security
When buying a budget baby monitor, security is often a primary concern. Your baby's safety is the main reason you bought a monitor in the first place, so the idea that your data could get hacked and your security compromised is concerning.
If you do get a wifi monitor, make sure it uses safe wireless technology and offers a secure connection. Some devices use digital encryption technology as a way of preventing security breaches.
Portability
In so much as you should be able to pack up all its different bits and take it somewhere with you, most baby monitors these days are what I would consider portable. That said, of all the models we looked at, the VTech VM819-2 seems particularly compact.
Battery Life
Long battery life is a definite plus in any device, and a baby monitor is no exception, particularly because you're not going to want the device to stop doing its job while you're asleep.
Monitors that we reviewed here come with a rechargeable battery, with many boasting a parent unit with an eight-hour life and the VTech VM819-2 promising a whopping 19 hours.
Reviews
According to reviews, the best baby monitor under 100 appears to be the VTech VM819-2. That said, there are many other contenders, and all the options that are included in this post have received plenty of positive reviews.
Types Of Inexpensive Baby Monitors
There are three main types of baby monitors on the market, and there are options for under 100 dollars for each of them.
Audio Monitors
Unlike a video baby monitor with a camera, an audio monitor allows you to hear your baby but not see it.
My favorite best budget baby monitor (the Vtech) offers long-range audio transmission, which to me is more important than having a video monitor.
Video Monitors
These days, many of the best budget baby monitors come with video and give you the ability to see how your baby is doing in real-time.
As video baby monitors become the standard, it makes sense that parents would want to see their babies as well as hear them.
Video baby monitors generally come with a color LCD screen, offering a convenient way of monitoring your baby through sight and not just sound.
Smart Monitors
Smart monitors are those which offer wireless digital transmission and the ability to control your baby monitor through an app.
Whether you think they're worth the money may depend on how tech-savvy you are. Either way, wireless technology will likely become a standard feature of baby monitors someday soon.
Besides, many parent find them very convenient because they can check on their baby on their phone whenever they want, and they don't have to remember about carrying a separate unit with them.
These are the most most innovative baby monitors available on the market.
PRO TIP: Don't forget to check check out my comparison Owlet vs. Angelcare monitor. These are one of the best smart baby monitors right now.
---
Source of pictures:
Pictures of baby monitors belong to specific brands. Sources: VTech, ANMEATE, HelloBaby, GoodBaby, Nooie, Motorola
The purpose of this article is informative. It's not a substitute for medical consultation or medical care. Remember: safety first! Consult your doctor/pediatrician in case of any doubts. The author of this article does not accept any responsibility for any liability, loss or risk, personal or otherwise, incurred as a consequence, directly or indirectly, from any information or advice contained here. This article contains affiliate links – your support helps us run this blog. Thank you!