If you're debating between Baby K'Tan Breeze vs. Active, you're in the right place. I tried both with my youngest and now I'm know which one has better fabric.
Read on to find out which of these two wraps will be best for your baby and how the Breeze and the Active differ from Baby K'tan Original.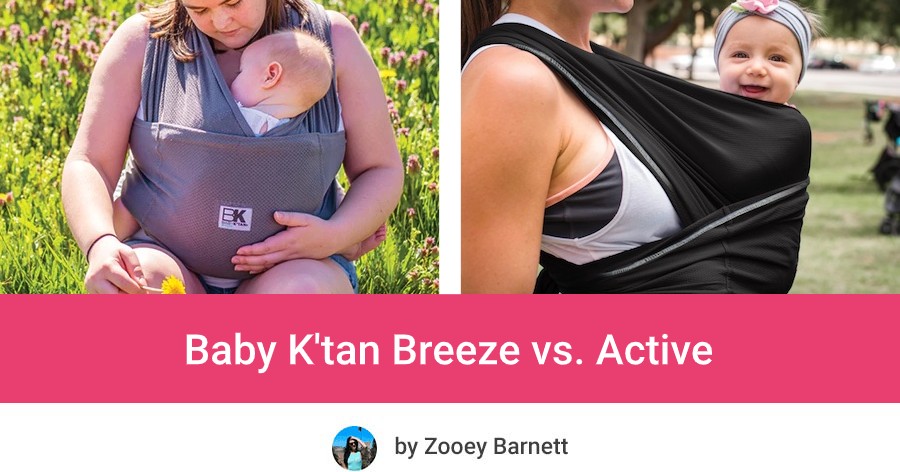 This article is not a substitute for medical advice. It contains affiliate links.
Many parents like the benefit of baby wraps: they are great for bonding, make it easy to do skin-to-skin with your newborn, and allow moms to be hands-free. But, most wraps require you to figure out how to twist and tie up a long piece of fabric.
This is intimidating and can be dangerous for your infant if you don't do it properly.
That's why the Baby K'tan carrier is great! Other wraps require lots of tutorial videos to make sure moms get the technique just right, but Baby K'tan wrap carriers are already wrapped and securely sewn in place: you just slip on the carrier and put baby in the wrap.
No fuss, no long fabric to tie, and no worries about flipping or twisting the wrap the right way.
Also, there are no snaps, zippers, buckles or any other pieces to deal with. It is all fabric, which makes it easy to travel with, so comfortable and simple to machine wash, too.
The K'tan baby carrier has an ergonomic design which allows you to comfortably wrap your baby against your body.
Best Features
❤️ Natural cotton fabric - perfect for baby's delicate skin
❤️ Breathable and soft
❤️ It doesn't feel excessively stretchy
❤️ Suitable for all seasons and weather conditions
❤️ Machine-washable
❤️ Cooler fabric - great for outdoorsy parents
❤️ The fabric wicks moisture away & offers protection from sun rays
❤️ It doesn't feel excessively stretchy
❤️ It's more stretchy - great option for parents with more experience in babywearing
❤️ Good choice for summer baby
advantage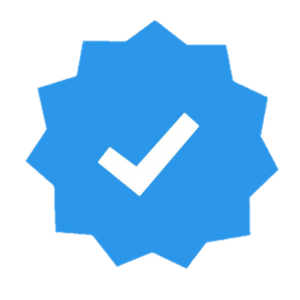 Recommended by 1600+ verified buyers!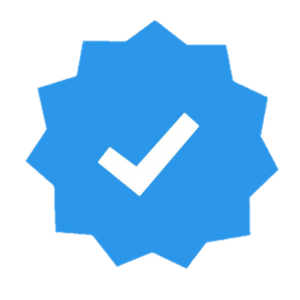 Recommended by 1200+ verified buyers
My Top Choice
Best Features
❤️ Natural cotton fabric - perfect for baby's delicate skin
❤️ Breathable and soft
❤️ It doesn't feel excessively stretchy
❤️ Suitable for all seasons and weather conditions
❤️ Machine-washable
advantage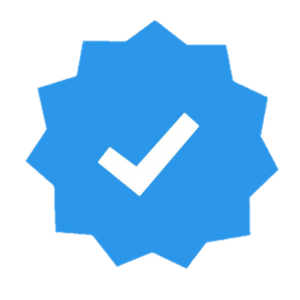 Recommended by 1600+ verified buyers!
Best Features
❤️ Cooler fabric - great for outdoorsy parents
❤️ The fabric wicks moisture away & offers protection from sun rays
❤️ It doesn't feel excessively stretchy
❤️ It's more stretchy - great option for parents with more experience in babywearing
❤️ Good choice for summer baby
advantage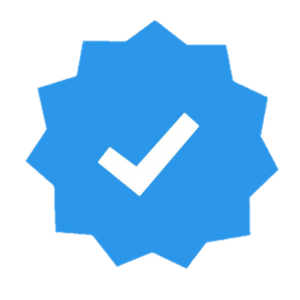 Recommended by 1200+ verified buyers
Last update on 2022-11-28 / Affiliate links / Images from Amazon Product Advertising API
Key Features
A weight range of 8-35 lbs meaning you can start from birth if your baby weighs enough (Psst! My full ranking of the best baby carriers for newborns is here)
Light, stretchy fabrics
Multiple positions for carrying baby
Suitable for front-carry only
Designed to evenly distribute baby's weight to be comfortable for the wearer
Provide proper ergonomic support so baby does not feel uncomfortable in the wrap
Certified as "hip healthy" by the International Hip Dysplasia Institute which means these wraps are designed to properly support your baby's hips, keeping their legs in proper "M position" that is key for healthy hip development.
Several Types Of Baby K'tan Carriers
Baby K'tan Breeze
Baby K'tan Active: Active Oasis and Active Yoga
Original
Organic
Prints
I won't review the Original Baby K'tan or the Organic wrap carriers, because they have similar features (he former one is 100% natural cotton, while the latter one is 100% GOTS-certified organic cotton).
The Baby K'tan Organic carrier is a slightly higher price, and features super-soft, organic fabric. Otherwise, these carriers are basically the exact same awesome cotton baby wraps.
What I do want to compare are the two Baby K'tan types that have some significant differences: the Baby K'tan Breeze versus the Baby K'tan Active model.
Baby K'tan Breeze Vs. Active – Similarities
Let's start with the similarities of these two carriers.
Loop Design
both have the same double loop design and are a good alternative to bulky buckle carriers. They both use light and breathable fabric to keep both the wearer and baby cool.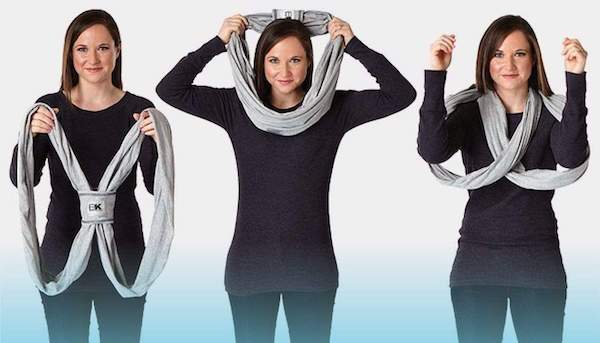 Weight Range
Both of these baby carriers (and the Original Baby K'tan carriers, too) can be used from newborn up to toddler years. These wraps offer sufficient neck support for newborns, but your little one should weigh at least 8 lbs before you start baby carrying with a Baby K'tan, and the maximum weight limit is 35 lbs.
What's The Difference Between Baby K'tan Breeze And Active?
The type of fabric is what makes Breeze and Active so different.
Stretchy & Moisture Wicking Material vs. Natural Fabric
While the design of each K'tan baby wrap is the same, the material is different: the Breeze has soft material, while the Active is silky.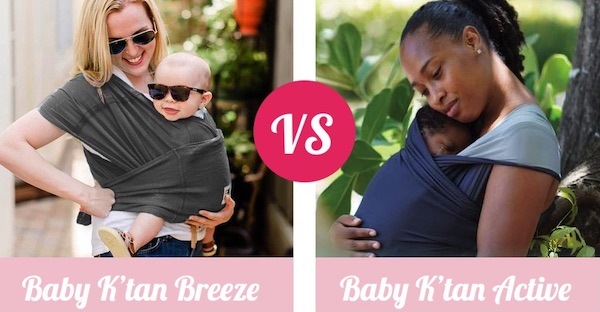 The Breeze models use a blend of half jersey knit/half mesh knit, and are ideal for moms who want a simple wrap carrier and are interested in using natural materials for their baby's skin. The lightweight fabric combined with the mesh allows for airflow to keep your baby cool.
While the Breeze is made from all natural cotton, the Baby K'tan Active is made of a special Nylon/Poly/Spandex material called "HeiQ HyProTect". The Active wraps use moisture-wicking performance sports mesh (like yoga pants or workout leggings).
While it is not a natural fabric, there are some benefits:
It's much cooler for summer or hot weather.
This hi-tech performance fabric offers anti-bacterial protection. The moisture-wicking fabric actually fights bacteria and odors!
This special material protects both of you from harmful sun rays – it offers both UVA protection and UVB protection.One drawback is that the silky material of the K'tan Active might feel slippery against similar fabrics, so you should be sure not to dress newborns in anything silky too, otherwise, your infant might slip around in the baby wrap.
Temperature
The Active is best for summer and outdoors, not only because the high performance sports mesh wicks away sweat and moisture and is incredibly breathable, but also because it offers built-in sun protection.
The Breeze's breathable mesh makes it a good choice for year-round use. While it does not wick moisture, one of the benefits is that it does provide a bit of warmth in colder weather for year-round use.
PRO TIP: If you're looking for the most breathable baby carrier or baby wrap, that is comfy to use in warm climate, check out my list of the best baby carriers for hot weather. Each of them has lightweight fabric that will keep you and the baby from sweating and overheating.
Note: Even if material blocks UVB rays, you should still use sunscreen on baby's face.
Stretch
The Active models are more stretchy than the Breeze design. Again, this is due to the materials of each baby carrier.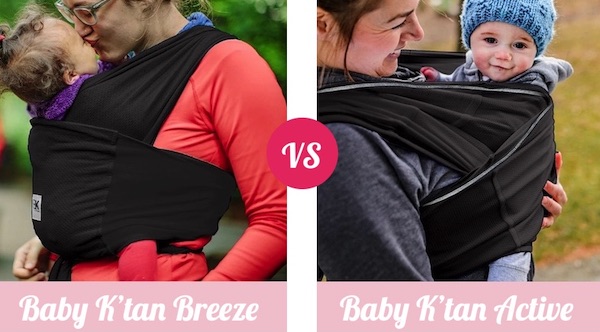 The Breeze features all-natural fabric which has a little give.
The Active, on the other hand, is more flexible and if you don't get the right size you might find it too stretchy and uncomfortable for both you and baby.
Care
You have to hand wash the K'tan Active model, but the Breeze models are all machine washable.
These carriers stretch out as they are used (this is how they are able to fit as your baby grows), but the manufacturer recommends washing to get them to 'shrink' back to their original size and comfortable fit.
The Breeze models easily return to their original size after a quick trip in the laundry, but the Active must be hand washed and air-dried.
Is Baby K'tan Active Or Breeze Better?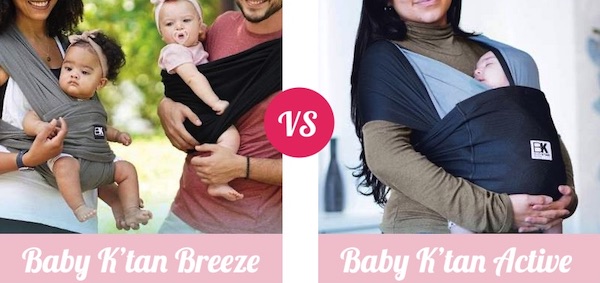 These are both great baby carriers, so choosing the best one really boils down to your lifestyle and what features you want.
Are you expecting a summer baby? The Active model can help you beat the heat and get outdoors. You and baby will both be comfortable due to the moisture-wicking fabric of this wrap carrier.
Do you want an easy carrier for year-round? The Breeze is a cotton baby wrap with breathable mesh that works well in all seasons and is machine washable.
Personally I'm using the Breeze and it works really well in a warm climate where we live. I'm actually wearing it right now while writing it as my baby just woke up mid-nap and I'm trying to lull her to sleep again.
What Parents Say About Baby K'tan Breeze?
Based on independent reviews, parents agree that these carriers are simple and easier to use than other baby wraps. Many moms liked that they can use them for wrapping their baby and baby wearing basically from birth.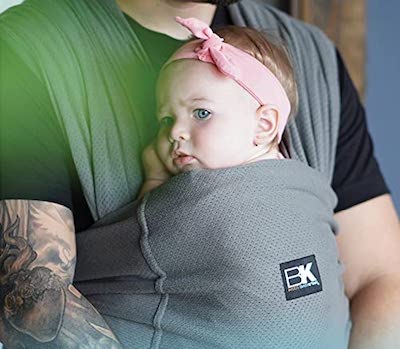 One mom mentioned a drawback, that in warmer weather, baby might be comfortable, but the mesh material is only against the baby. At the same time, the wearer has regular, 100% cotton across their back and that can feel hot.
Others mentioned that this carrier cannot be used for carrying a child on the back. Several reviews mentioned that they only used this carrier until the age of six months, and switched to another option well-before the child was a toddler or reached the maximum weight.
What Parents Say About Baby K'tan Active?
The Baby K'tan Active is a favorite for outdoor-enthusiasts who want to babywear as they go on adventures. It was mentioned how great the moisture wicking fabric keeps baby sweat-free, and it is cooler than a jersey-knit shirt.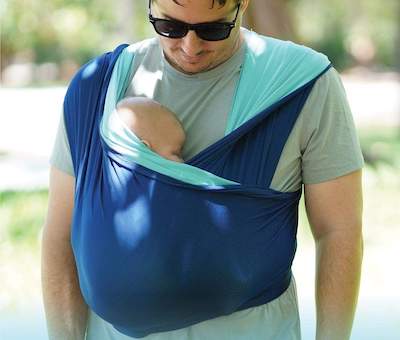 Reviews shared that it was harder to get the right fit with the Active, because it is more stretchy than the cotton Breeze. Some moms bought the wrong size and had to return it.
If in doubt, go down in size.
Baby K'tan Carriers – Review
The Baby Kt'an carriers are wraps that you don't have to, well wrap. Instead, they use this double loop design to wrap your baby securely against your body and chest.
Instructions
Each baby wrap comes with an instructional booklet that shows you how to wrap your baby, as well as what not to do (don't worry, if you lose it, you can download a PDF version). The instructions are very straightforward and you won't need to watch tutorial videos to get it right (but you could put a doll or stuffed animal in the wrap if you want to practice before your baby has arrived).
How To Wear
Now, the Baby K'tan site advertises that putting on this carrier is 'as easy as wearing a T-shirt". Yes, you put the carrier over your head and put your arms through the loops, similar to how you would put on a T-shirt, but there are a few more steps after that.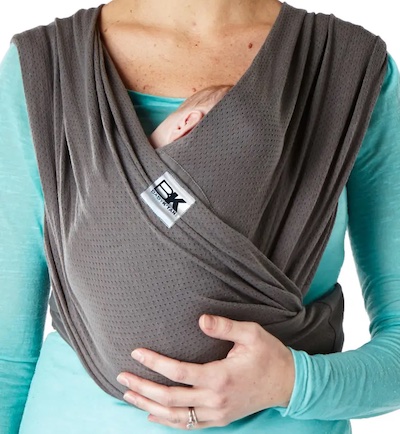 Wearing this carrier is not overly complicated, and is certainly easier than other long wraps that require dealing with lots of fabric, but you should practice a few times to get the technique right and ensure your child is safe.
To wear the Baby K'tan baby wrap, simply put both loops around your neck (like one of those eternity scarves), then, put one arm through each of the loops, making a cross at your chest and back.
The next steps all are based on the type of carrying position you're going to do, but they involve dropping one loop off your shoulder and then putting your baby in the other half of the wrap, then wrapping the other loop around them. They should be comfortable and secure against your body.
The loop design ensures even distribution of baby's weight across your back and shoulders, whether your baby is wrapped in an inner or outward facing style. It's the perfect solution for both the parent and child's comfort.
Depending on the carrying style, you might pull down on the adjustable loop, or tie the additional waist band around the baby (useful for the outward-facing "Adventure" wrap).
Multiple Carrying Positions

The most common wrap position I've used for the past 10 months has been the inward-facing, "Hug" position. It's great for putting my baby to sleep while I'm on the go, and wonderful for allowing me to be hands-free to complete simple chores around the house.
I like the outward-facing "Adventure" position for when my baby wants to see the world, but I find his legs swing a lot in this position. Also, there is no sun protection and the outward-facing carry wrap style is more susceptible to direct sun exposure.
I didn't like wrapping my child in the "Explore" carrying style, because I found it awkward for his knees and feet. But, I read other reviews where moms shared that their child preferred this one, so try it out!
Hip-carrying is pretty easy to do: just hang the wrap around your shoulder and opposite hip, and baby sits nice close against your body.
Sizing
One of the important things to know about all Baby K'tan wraps is that they are not one-size fits all. They are designed to fit the parent, with one baby comfortably and snuggly (but not too tight!) inside, against your chest.
It is important that you get the right size for you and your baby to be comfortable and safe, so make sure to check the online sizing chart, found here.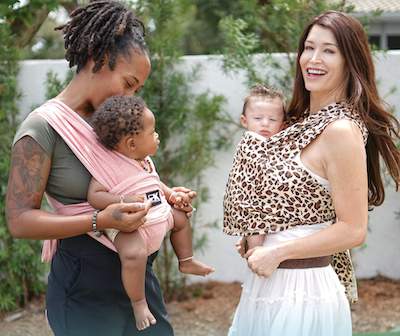 Please keep in mind, this is based on your pre-pregnancy size, so don't factor in your belly if you are currently pregnant.
These wrap carriers are designed to fit each individual adult. Unfortunately, this mean that if you and your partner are different sizes, you may not be able to share the wrap carrier.
The right size really is so important, but it makes it harder to share the baby K'tan between two families. My sister asked to use mine, but it didn't fit her petite frame. She needed a smaller size to get the necessary secure fit.
But, this carrier should fit different sizes of infants: meaning that you can wear them with other children, as long as you don't drastically go up or down a size.
Baby K'tan Breeze vs. Active Baby Carrier – FAQ
Here are a few general tips for using Baby K-Tan.
How Long Can You Use Baby K'tan?
You can use any of the Baby K'tan wraps until your baby is approximately 35 lbs. The best position for heavier babies is the hip-carry.
How Do I Know If My Baby K'tan Is Too Big?
Your child should fit snuggly against your chest and be up, near your heart when they are in the wrap.
If your baby is hanging below your chest, or if you strain to kiss their forehead when they are in the wrap, then it is too big.
The carrier is designed to fit the adult, no matter the weight or size of the baby.
Check out the Baby K'tan sizing chart and calculator to help you get the perfect fit.
---
You may also want to read:
>> Boba vs. Baby K'Tan – Which Wrap Is Better?
---
The purpose of this article is informative and entertaining. It's not a substitute for medical consultation or medical care. Remember: safety first! The author of this article does not accept any responsibility for any liability, loss or risk, personal or otherwise, incurred as a consequence, directly or indirectly, from any information or advice contained here. This article contains affiliate links which means I may receive a small commission when you make a purchase through these links, at no extra cost to you. This helps me to run this blog – thank you for your help!
Source of pictures:
All pictures belong to Baby K'Tan brand.