We all heard about pregnancy glow, right? Strong hair, healthy-looking skin… But now that you are actually pregnant, you're having problems with acne breakouts and your face doesn't look glowy at all!
There are several things that you can do you deal with that and getting a good, gentle face wash is definitely going to help. But you need to be careful, as lots of face cleansers contain ingredients that can be dangerous for the growing fetus.
In this article I'm going to share with you my favorite pregnancy safe face washes for acne which work amazing for treating breakouts and preventing new pimples.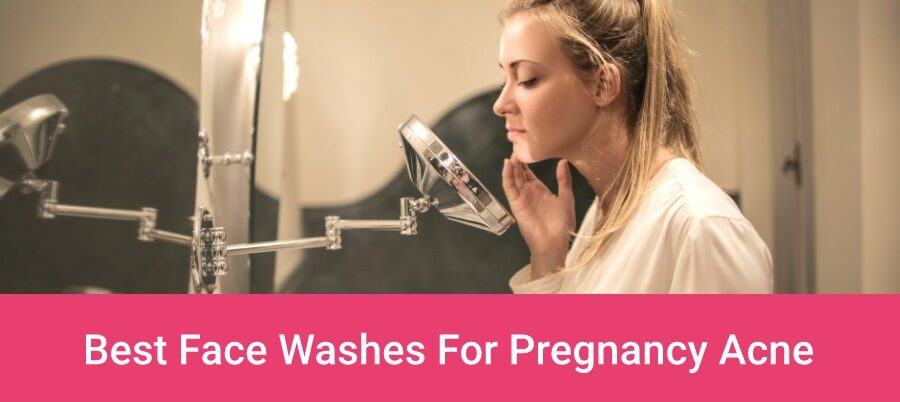 Article by Jessica Pierce – Registered Nurse & Nationally Registered Paramedic
Maybe you spent a large part of your teen years dealing with clogged pores, skin irritation, and excess oil…or maybe you were one of those perfect skin types. Either way, baby is coming – and your face is freaking out.
Acne during pregnancy is fairly common – about half of expectant moms experience an increase in breakouts during pregnancy. It's related to the natural hormonal changes that take place as your baby is developing. If you have acne prone skin or hormonal acne, increased inflammation is even more likely.
While pregnant, it's extremely important to treat acne with skincare products that are free from harmful ingredients that can cause birth defects.
In this article, we're unpacking what's inside the best pregnancy safe facial washes and acne treatments.
Keep on reading to find out how to choose pregnancy skin care products that will reduce acne, calm redness, and leave skin feeling soft and pampered without the use of harsh and toxic chemicals.
This article is not a substitute for medical advice. It contains affiliate links.
Best Features
❤️ Best soothing face wash for sensitive and acne-prone skin
❤️ Helps to reduce pore size
❤️ Leaves the skin ultra-soft without feeling tight or dry
✖️May not work well for removing heavy makeup
❤️ One of the best face washes for pregnancy and hormonal acne
❤️ Removes makeup really well
❤️ Moms say it has a beautiful scent
✖️High price tag (fortunately a little goes a long way!)
❤️ Awesome clarifying effects for dull and dry skin (without over-exfoliation)
❤️ Super gentle + reduces inflammation
❤️ Works well for oily skin too
✖️You need to perform a patch test to make sure it's not irritating for your skin
advantage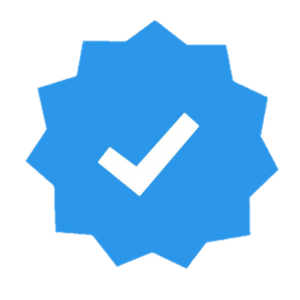 Recommended by 84% of verified buyers!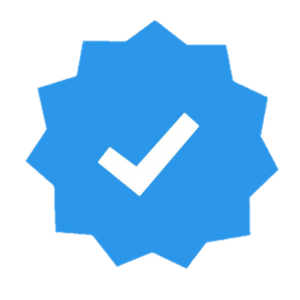 Recommended by 85% of verified buyers!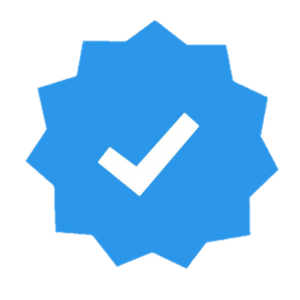 Recommended by 88% of verified buyers!
Moms' Favorite Choice
Best Features
❤️ Best soothing face wash for sensitive and acne-prone skin
❤️ Helps to reduce pore size
❤️ Leaves the skin ultra-soft without feeling tight or dry
✖️May not work well for removing heavy makeup
advantage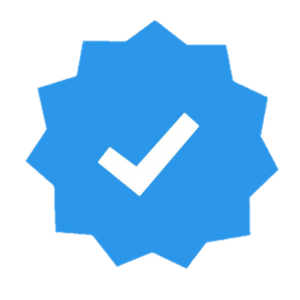 Recommended by 84% of verified buyers!
Best Features
❤️ One of the best face washes for pregnancy and hormonal acne
❤️ Removes makeup really well
❤️ Moms say it has a beautiful scent
✖️High price tag (fortunately a little goes a long way!)
advantage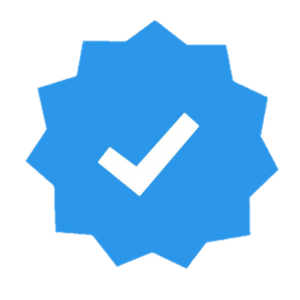 Recommended by 85% of verified buyers!
Best Features
❤️ Awesome clarifying effects for dull and dry skin (without over-exfoliation)
❤️ Super gentle + reduces inflammation
❤️ Works well for oily skin too
✖️You need to perform a patch test to make sure it's not irritating for your skin
advantage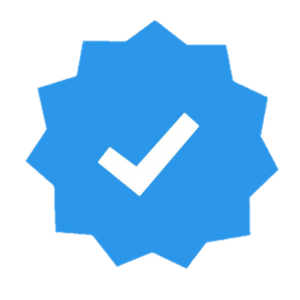 Recommended by 88% of verified buyers!
Last update on 2023-09-30 / Affiliate links / Images from Amazon Product Advertising API
Pregnancy Safe Face Washes For Acne-Prone Skin
The best face washes for pregnancy acne protect the natural skin barrier with gentle ingredients. The key is to keep skin hydrated with a gentle facial cleanser that doesn't strip away your natural skin oils. Harsh chemicals will leave you with excess oil and skin inflammation, making the breakouts even worse.
Pregnant women are more likely to have sensitive skin, making it all the more important to choose a face wash for pregnancy with caution. Face washes may be hypoallergenic, paraben free, phthalate free, and dermatologist recommended, but that doesn't guarantee that it's a pregnancy safe face wash.
So if you're curious about whether you can keep using your salicylic acid treatment or your benzoyl peroxide cleanser, keep on reading, because we're about to dive into 6 top-rated skincare products that might just be your next best face wash!
Designed to work well with all skin types, this hydrating facial cleanser highlights a creamy texture. Mad Hippie offers a wide variety of cleansers that come with sustainable packaging and a risk-free satisfaction guarantee.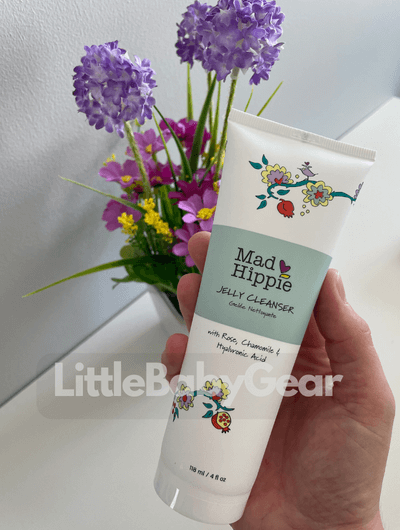 Hyaluronic acid, sea buckthorn berry, rose, white tea, and chamomile make this soothing acne wash a great natural option not only for acne-prone skin, but also all mamas with sensitive skin.
Why Moms Love It
Mamas reviewing this product have noticed reduced pore size. Another advantage they mention is the light natural scent. It's noteworthy that Mad Hippie Jelly Cleanser is a artificial fragrance-free face wash. A large number of reviews rave about how soft this face wash leaves skin, without any tightness or dryness.
Keep In Mind
Some women complain that this cleanser doesn't do a great job of removing makeup, and it's made without artificial surfactants, meaning it isn't a foaming face wash (but lack of foam doesn't mean you're not getting cleaned!).
A few expecting moms noted that they used multiple products from Mad Hippie line for full makeup removal plus cleansing (check out my list of the best pregnancy-safe face washes that are effective for makeup removing).
This hypoallergenic face cleanser utilizes a soothing combination of ingredients to fight acne through hydration.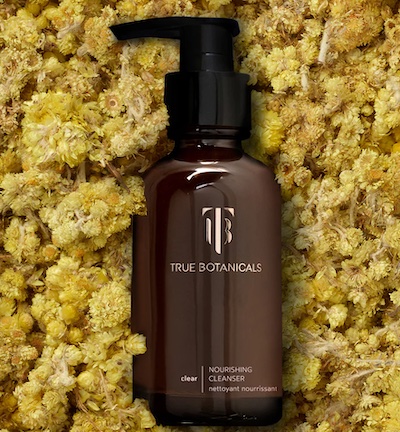 Black willow bark acts as a natural salicylic acid to make it a great pregnancy face wash. Helichrysum lends potent anti inflammatory effects, while white and green tea serve as antioxidants.
Why Moms Love It
Moms using this moisturizing face wash mention it minimizes pores as well as provides good cleansing and hydrating effects. They love how effectively it removes excess oil and makeup while leaving skin feeling fresh and smooth. Many say it's the best face wash they've used!
Keep In Mind
Reviews say this gentle face wash doesn't lather, so don't be surprised if you're missing the bubbles while you wash your face. It's because it lacks chemicals that make regular face washes so foamy.
It also hits pretty heavy on the price point, but I guess you get what you pay for!
PRO TIP: Keep in mind that face wash alone may not be enough to fight acne. Check out our full list of pregnancy-safe acne treatments that includes most effective toners, serums and night creams that help to regulate blemishes.
This paraben-free organic facial cleanser is designed to maintain the skin's natural pH and prevent acne.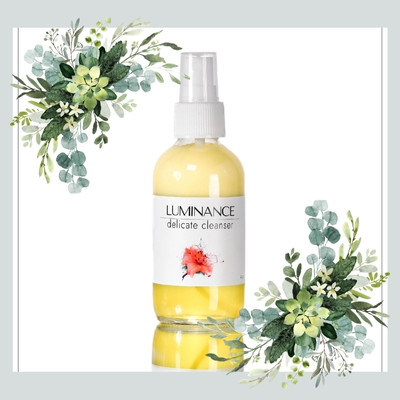 It's touted to help with oily skin by using all-natural cleansers which won't strip away the skin's natural barrier.
It's also artificial fragrance-free – the cleanser's scent comes from a small amount of tangerine oil.
Why Moms Love It
Moms using this face wash say that it makes their skin feel great! The organic ingredients make it a great pick for moms with sensitive skin too.
One reviewer noted she had been struggling with dark spots and the cleanser helped even out her skin pigmentation (which is a common problem during pregnancy).
Keep In Mind
The face wash does tend to separate; be sure to shake gently before using! This cleanser does contain a number of essential oils, so it may be advisable to ask your health care provider if you can use it (I would recommend it AFTER 1st trimester).
This is a paraben-free, phthalate-free, artificial fragrance-free exfoliating scrub, which uses bamboo extract and jojoba oil beads along with other antioxidants to release dead skin and reduce inflammation.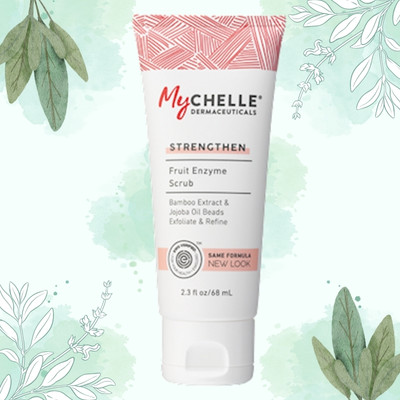 Alpha hydroxy acids in this scrub help to clarify dull or dry skin without over-exfoliating.
Why Moms Love It
Women with sensitive skin love this scrub for their skin type. They rave about its clarifying effects on dry, dull skin! Some mamas even noted that they use it every day without irritation. Other expectant mothers love that this face wash is non comedogenic and works well on oily skin.
Keep In Mind
Product packaging warns a slight tingling sensation may be felt while exfoliating. It's recommended to perform a patch test on a small area of the skin to make sure that the product won't be too irritating.
This non comedogenic blend is packed with powerful antioxidants that provide both cleansing and hydrating benefits.
Pumpkin seed, safflower, and rosehip essential oils are combined with naturally occurring Vitamin C to nourish your skin. These ingredients make this cleansing oil a great face wash for pregnancy.
Why Moms Love It
Reviewers with sensitive or acne-prone skin use this as a facial wash and love it in combination with other Mad Hippie products. Lots of mamas say it alleviates bumpy skin and clogged pores that may be the result of pregnancy acne.
Keep In Mind
This product may not be as effective in removing heavy makeup. Not all customers use it as a facial wash – some opt to use it as a moisturizing treatment after cleansing.
This Korean face cleanser is designed for all skin types, including combination skin, acne-prone skin, dry skin, and even oily skin! It's very effective for removing sebum and treating blackheads.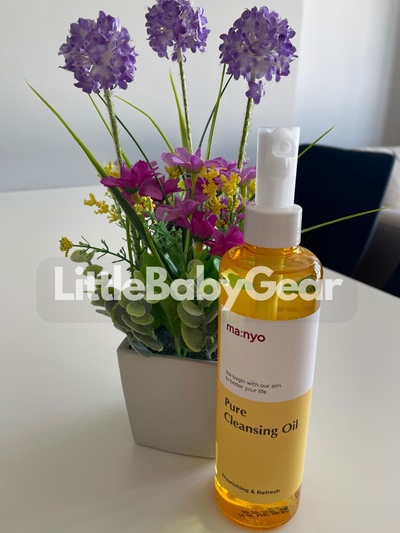 Manyo Pure contains lots of vegetable oils which help to moisture your skin, keep its pH balanced, and protect your natural barrier.
Another cool thing about this oil is that it provides gentle exfoliation and works really well for removing makeup or even the sunscreen. At the same time it doesn't cause any irritation – all thanks to simple and clean ingredients list.
Why Moms Love It
Pregnant ladies with sensitive skin love this anti-blemish facial wash for its gentle and hydrating formula. Multiple users report that their skin looks more glowy after using this non comedogenic face wash.
Keep In Mind
It's one of the most pricey face washes on my list.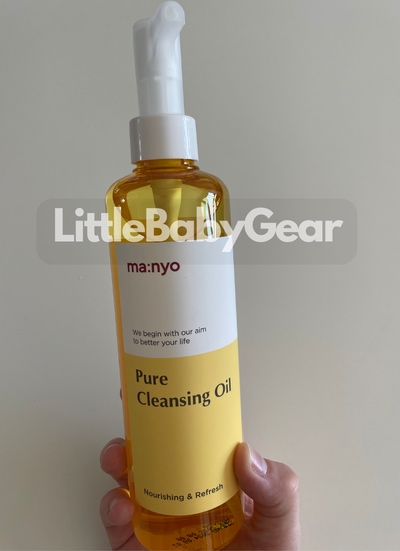 What Ingredients In Face Washes Should I Avoid During Pregnancy?
The types of face wash ingredients that should be avoided may vary somewhat during the different phases of pregnancy. Some chemicals might be dangerous during the first few weeks or trimester, but are less risky once baby is more developed. It's always best to talk to your OB about which specific active ingredients are safe to use before starting a new acne treatment.
Salicylic Acid & Other Harmful Ingredients
Avoid harsh chemicals like salicylic acid, tetracyclines, or tretinoins when choosing skincare products. These ingredients have been shown to cause serious complications in unborn babies. It's also best to steer clear of artificial fragrances, parabens, phthalates, and heavy formulas that can clog pores or leave a residue on the skin.
Retinoids (Retinol, Retin-A & Products With Vitamin A Derivatives)
Isotretinoin, or Accutane, is a synthetic form of Vitamin A used to treat severe acne. It is not possible to use this treatment while pregnant as it has been linked to extremely severe birth defects. In fact, women using Accutane are required by a national program to use 2 forms of birth control while on the drug to prevent pregnancy.
Retinyl palmitate is another form of Vitamin A and frequently found as an active ingredient in anti-aging serums. However, although it's part of a family of powerful antioxidants, it's not pregnancy safe.
Essential Oils
Essential oils may sound like they're a good idea since they're natural oils, but they may have some unwanted side effects. For example rosemary essential oil has been linked to an increase in bleeding and even increased blood pressure.
I would recommend avoiding ANY essential oils in your 1st trimester, and consulting with your OB/GYN about using them later on in your pregnancy.
What's The Deal With Parabens?
Lots of skincare products advertise being paraben-free, but why are parabens potentially dangerous for pregnant women? These chemical preservatives may keep your favorite creamy cleansers looking and feeling fresh on your skin, but there is a measure of debate about how they affect hormone function.
Some studies suggest that parabens can interfere with hormone levels, which the researchers suggest could have negative effects on reproductive organs and pose a risk to pregnant mothers.
At this time, parabens are not banned by the FDA, but scientists are still exploring the potential adverse effects of these chemicals.
Many dermatologist say that there's a lot of skin care products that are not safe for pregnant women. Always check the ingredient list before starting a new face wash to treat acne.
What Are Pregnancy-Safe Ingredients For Treating Acne?
To treat pregnancy acne, stick to pregnancy safe face washes with natural ingredients that lock in the skin's natural moisture. Look for skincare products that include Vitamin E, Vitamin C, coconut oil or olive oil, aloe vera, or green tea on their ingredient list.
Gentle Options
For cosmetics, look for the phrase "non comedogenic," which means the product is less likely to cause breakouts. Products developed for sensitive skin will keep your skin soft, reduce skin redness, and leave your skin feeling fresh.
If you struggle with hypersensitive skin, try a pregnancy face wash that is hypoallergenic to minimize skin irritation. Aloe vera is another great natural alternative, known for its soothing and healing effects on damaged or dry skin.
Heavy Hitters
For more severe cases of pregnancy acne, topical medications and face washes containing erythromycin, azelaic acid, benzoyl peroxide, or an alpha hydroxy acid such as glycolic acid may be considered safe. Be sure to check with your doctor before starting any over the counter products containing these ingredients, however.
Lactic acid and glycolic acid are examples of alpha hydroxy acids, a more gentle class of chemical exfoliants. These are effective anti-acne ingredient and great alternatives to salicylic acid.
Another class of chemical exfoliants is the beta hydroxy acids (BHAs, for short) such as salicylic acid and benzoyl peroxide.
BHAs can be a bit rougher on sensitive skin, but are generally considered acceptable for use while pregnant, if used in small doses and on small area. However, keep in mind that some experts consider BHA acids as unsafe for pregnant women.
What About During Breastfeeding?
It's a common question – we know that substances ingested by a nursing mother can be transferred into breast milk and passed on to her baby. At least one study has suggested, however, that the amount of a medication a nursing infant receives through breast milk is only 5 to 10 percent of what they would receive through the umbilical cord before birth.
By this logic, if something is safe to use during pregnancy, it's probably also safe to use while breastfeeding. It's always a good idea to double check with a pediatrician if you aren't sure, though.
Some substances may be safe during breastfeeding that aren't suitable for use during pregnancy. This is when a discussion with you and your baby's doctor is especially important.
Tips For Preventing & Treating Breakouts
Pregnancy hormones spike in the first trimester, leading to more acne breakouts. Tailor your skin care regimen to include anti-inflammatory, fragrance-free skincare products, acne wash that is free from harmful chemicals, a gentle cleanser, and acne-fighting treatments that are considered safe for use during pregnancy.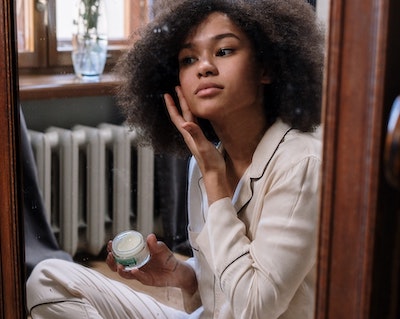 Basic Skin Care
Nourish your skin with good nutrition and prenatal vitamins. Wash your face no more than twice a day with a gentle cleanser, and remove makeup every night. Avoid touching your face frequently to prevent the spread of acne-causing bacteria.
Wash your pillowcase and any surfaces that come into frequent contact with your face regularly. Avoid wearing lots of heavy makeup, especially in the area around your hairline.
Dealing With Skin Dryness During Pregnancy
Dry skin is a common side effect of pregnancy. Use a hydrating facial cleanser with a soothing formula to reduce inflammation and enhance your skin's natural glow. Follow up with a lightweight moisturizer for ongoing hydration.
Hyaluronic acid is one pregnancy safe ingredient that boosts hydration. Look for it in a soothing body oil or lotion that can be applied all over!
To Exfoliate, Or Not To Exfoliate?
In regards to exfoliating, it's recommended to switch to physical rather than chemical exfoliants while pregnant.
Don't skip it entirely though – the buildup of dead skin cells can lead to dull skin, so choose a product that gently exfoliates and unclogs pores without releasing harmful chemicals into the bloodstream that can be passed on to baby.
What Medicines Can I Take?
In general, most oral treatments aren't safe for pregnant women. Topical treatments like salicylic acid, and benzoyl peroxide have been shown to be relatively safe, however as the absorption of these medications through the skin is fairly limited. But there is still a (low) risk, so make sure to discuss this type of treatment with your doctor.
If you're seeing a dermatologist, they will most likely recommend a topical treatment before having you take anything by mouth. Topical treatments are especially helpful for moderate acne as they can be applied directly to the affected area as opposed to being absorbed through the stomach into the bloodstream.
All-Natural Home Remedies For Pregnancy Acne
Here are a few natural home remedies you can try for pregnancy-related acne:
Use apple cider vinegar as a clarifying toner. Mix one part vinegar to three parts water, and use a cotton ball or pad to apply to the face. Make sure the vinegar is properly diluted to avoid excessive drying effects!
Baking soda makes a great pregnancy safe spot treatment. Mix with water and apply directly to pimples. Don't apply to your entire face, however, as this can cause irritation.
Citrus fruit like lemons and limes make great natural exfoliants as they are rich in AHAs. Apply the juice as a spot treatment, then rinse off with water.
Coconut oil is a great all-natural moisturizer!
For a soothing face mask, apply raw honey to the face for 20-30 minutes before rinsing off with warm water.
Last but not least, try blending some oatmeal and cucumber slices and popping the mixture in the refrigerator or freezer for a few minutes before applying as a relaxing face mask.
Choosing The Right Pregnancy-Safe Face Wash For You
Chances are, there's no definitive best face wash out there that would work miracles for all skin types.
Your skin is unique to you, so it may take a bit of trial and error before you find the perfect product that works great for your skin's needs.
Pregnancy acne is no fun, but there is such a wide variety of products out there. Keep this list of face washes and great skincare ingredients in mind next time you hit up the pharmacy section (or your Amazon cart) for a pregnancy safe face wash.
There's hope for your skin – hang in there mama! You've got this.
---
Article By Jessica Pierce, RN
Jessica Pierce is Registered Nurse, Nationally Registered Paramedic, writer, and contemporary dance artist based in Tulsa, Oklahoma. She holds two undergraduate degrees from Oral Roberts University – a Bachelor's of Science in Nursing (2018) and a Bachelor's of Art in Dance Performance (2019).
---
The purpose of this article is informative. It's not a substitute for professional medical advice or medical care. Remember: safety first! Consult your doctor/pediatrician in case of any doubts. The author of this article does not accept any responsibility for any liability, loss or risk, personal or otherwise, incurred as a consequence, directly or indirectly, from any information or advice contained here. This article contains affiliate links which means when you make a purchase through our links, we may get a small commission at no extra cost to you. This helps us to run this website.
---
Sources of pictures:
Pictures of True Botanicals Cleanser belong to True Botanicals Brand.
Pictures of Mad Hippie Cleansers belong to Mad Hippie Brand.
Pictures of MANYO FACTORY Facial Cleanser belong to ma:nyo Brand.
Pictures of Luminance Skincare Face Wash belong to Luminance Skincare Brand.
Pictures of MyChelle Face Scrub belong to MyChelle Brand.
Resources:
https://www.webmd.com/skin-problems-and-treatments/acne/acne-during-pregnancy-treatments-causes
https://www.mayoclinic.org/healthy-lifestyle/pregnancy-week-by-week/expert-answers/pregnancy-acne/faq-20058045
https://www.acog.org/womens-health/faqs/skin-conditions-during-pregnancy
https://cdn.mdedge.com/files/s3fs-public/issues/articles/CT096070011_01.pdf
https://www.jabfm.org/
https://www.cfp.ca/
http://www.bioline.org.br/pdf?dv09251
https://www.sciencedirect.com/
https://piel-l.org/blog/wp-content/uploads/2014/02/tto-del-acne-y-embarazo.pdf