Are you hesitating which wearable breast pump to choose? Are you unsure if the best fit for you is Willow, Elvie or Freemie? Check our comparison and find out what are the main differences between those pumps to avoid choosing the wrong one!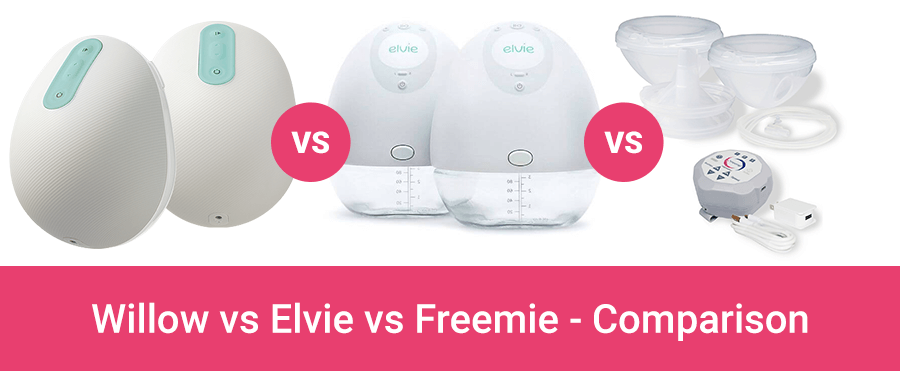 Hands-free breast pumps are the in-thing for most moms today. These pumps have an all-in-one, compact, and wireless design that allows them to slide inside your nursing bra.
The most significant advantage is that they don't keep you tethered to a wall socket as a typical electrical pump does. Secondly, you don't have to keep working a lever as it's the case with manual pumps.
The fact that these pumps express milk without a lot of input from your side gives you some extra time for other tasks around the house.
Their excellent portability in comparison to other pumps also makes pumping at the workplace a breeze since you can express while working on your desk. Even better, you get some quality me-time to relax or even go for a weekend away while ensuring that the baby remains on breast milk.
Since you're here, you must be struggling to choose between Willow, Elvie and Freemie. These 3 are amongst the best wearable pumps in 2023, but they are not made the same. That's to say that they will suit each mom differently.
This article is not a substitute for medical care or medical consultation. It may contain affiliate links.
Best Features
❤️ New version has more gentle suction
❤️ 6 flanges sizes available (15mm - 27mm) = no sore nipples!
❤️ Less pieces = very easy to clean
❤️ Pretty quiet
❤️ You can get it (partially) via insurance
❤️ Pumps are a bit smaller than Willow (less visible)
❤️ Reusable milk containers included with the pump
❤️ 3 flanges sizes available (21mm - 28mm)
❤️ Charges via micro-USB
❤️ It has the biggest milk containers (8oz.)
❤️ Simple design, the parts are easy to clean
❤️ You can also connect the cups with popular electric breast pumps like Spectra or Medela
advantage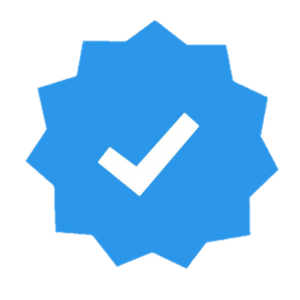 Recommended by 1050+ verified buyers!
✨ The pump comes with useful bra adjusters
✨ Great inexpensive alternative
Best Wearable Breast Pump
Best Features
❤️ New version has more gentle suction
❤️ 6 flanges sizes available (15mm - 27mm) = no sore nipples!
❤️ Less pieces = very easy to clean
❤️ Pretty quiet
❤️ You can get it (partially) via insurance
advantage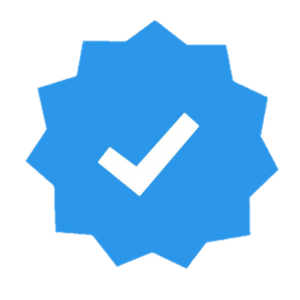 Recommended by 1050+ verified buyers!
Best Features
❤️ Pumps are a bit smaller than Willow (less visible)
❤️ Reusable milk containers included with the pump
❤️ 3 flanges sizes available (21mm - 28mm)
❤️ Charges via micro-USB
advantage
✨ The pump comes with useful bra adjusters
Cheapest Option
Best Features
❤️ It has the biggest milk containers (8oz.)
❤️ Simple design, the parts are easy to clean
❤️ You can also connect the cups with popular electric breast pumps like Spectra or Medela
advantage
✨ Great inexpensive alternative
Last update on 2023-12-11 / Affiliate links / Images from Amazon Product Advertising API
Willow vs Elvie vs Freemie Pumps – Differences & Similarities
To help you out, this article will answer (almost) all your questions regarding these three best wearable breast pumps from which one has top-quality design to the most user-friendly one.
Design
At a glance, you'll tell that Willow and Elvie share a lot in common compared to Freemie. These 2 are wireless and tubeless. They have a hub that houses the motor, battery, controls, and the charging port.
This hub is also designed to accommodate the milk collection container as well as the breast shield/flange. That's to say that everything is held in one unit that fits in your nursing bra.
While we are still at it, Elvie is designed in a way that allows you to use one pump for both breasts (the shield has unique shape that fits left and right breast). So you can purchase one pump first and see how it goes for you before buying the other one (keep in mind that buying them separately will be more expensive than as a pair). On the other hand, Willow is sold as a pair, and there's a pump designed for left and right breast.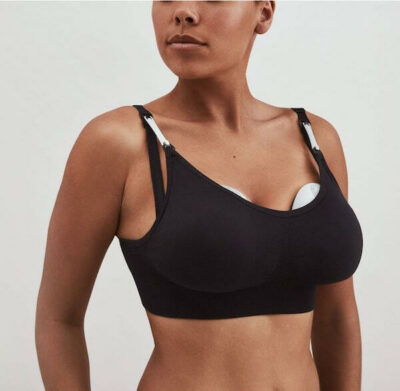 It's important to notice that Willow comes with one set of flanges, which are available in 6 sizes right now: 15mm, 17mm, 19mm, 21mm, 24mm and 27mm. On the other hand, Elvie comes with two sets of flanges: 24mm and 28mm, while the size 21mm is available for separate purchase.
Freemie is a little different from Elvie and Willow. Although it's classified as a wearable, you'll notice that this one comes in 2 separate parts connected by a tube.
The hexagonal unit is the pump – called Freemie Liberty. It has a motor, a rechargeable battery, and an LCD screen with controls. The pump itself is quite small and could fit in your palms. It's lightweight too, at around 0.5 pounds, and it has a clip that allows you to attach it to your cloths for hands-free use.
The breast shield and milk collection cup fit together to make the other unit that goes around your breast. This part is connected to the pump by a tube that carries the suction pressure.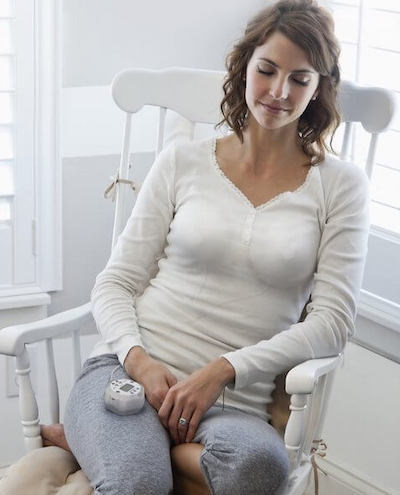 As you can tell, Freemie's tube minimizes its level of discreetness, although it doesn't lower its usefulness. It's easy to tuck the tubes under your shirt, therefore you'll be able to go on with your daily task or pump at workplace too.
The key advantage that Freemie's tube design offers you is the ability to use it with a range of other compatible pumps. The motor and cups are sold separately. You can buy only the cups and connect it with majority of popular electric pumps.
Freemie cups are compatible with Medela, Spectra, Baby Buddha, Ameda, NUK, Lucina, and Philips Avent pumps. Moreover, Freemie Pump gives you the possibility to customize the size of the flange with soft Fitmie inserts (these are available in size 15mm-26mm).
This way you'll be able to pump hands-free with your electric breast pump, but you'll still be chained to the wall socket (unless you pick Spectra S1 that has a rechargeable battery).
Battery
The other difference between Willow, Elvie and Freemie is how you charge them. Willow uses a wall socket charger (the set includes one charger, that changes only one pump at a time).
On the other hand, Elvie comes with mini-USB cables so you can charge it even from your laptop. If you decide to choose original Freemie Liberty motor it also charges via USB. If you pair the Freemie cups with other electric pump, you will need to use that pump's own cables.
Assuming that your pumping sessions last around 20 minutes, Freemie will offer about 8 sessions before the need for a recharge, followed by Willow – 4-6, and Elvie that lasts 2-4 cycles.
SALE ALERT (MAY 2023): I recommend you to get Willow right now because they have an amazing Memorial Day sale and all pumps are 20% OFF. It is the lowest price (even Black Friday last year was only 15% off). You an also get 20% discount for Willow hands-free pump accessories (including the milk bags and milk containers)! This awesome 20% discount is available only here with code AFFILIATE20 (use it at checkout). It applies to the pump and extras.
Performance
All of these pumps are generally easy to use if you follow the instructions carefully. Overall, Willow and Elvie are the easiest to set up because they don't have tubes, and their breast shields are transparent.
A transparent flange makes it easy to align your nipples correctly, and this is essential to getting the most milk from each session and avoid soreness and pain. Between Willow and Elvie, the former is the best for usability thanks to its multiple automatic suction phases.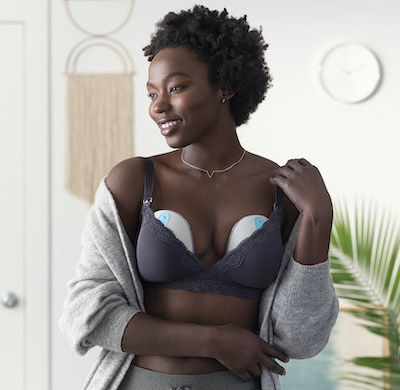 In terms of suction, Willow comes out as the strongest, followed by Elvie. That's to say that Willow is speedier at emptying your breasts than Elvie and Freemie. But what's most important is that Willow Generation 3 offers now more gentle suction, which is suitable for more moms, while still being very efficient at expressing the milk.
>> Read more about Willow Pump in our detailed review
PRO TIP: Whichever hands free pump you'll choose, there will be a learning curve and it will take some time for you to find the right suction and strength. It's good to have a moisturizing nipple balm that will make pumping more comfortable and soothe your sore nipples. In my opinion the best nipple soothing cream is this non-sticky Earth Mama Organics Nipple Butter (now 30% OFF). You don't need to wash it off before breastfeeding!
Cleaning
After pumping, it's critical to clean all the parts that came into contact with the milk. This prevents milk residual buildup, which could eventually lead to the growth of bacteria. While it's vital, cleaning is one of the major drawbacks of pumping, and it can be quite an inconvenience since you have to do it after every session.
That being said, you want a pump that has as few parts that require cleaning as possible. Dishwasher-safe components are an incredible relief too.
With Freemie, the parts that require cleaning after every pumping session are the cup, breast shield, valve, and funnel. You won't need to clean the tubes unless there's milk in them.
However, some experts say that if milk gets into the tubing, you should replace it, because it's too difficult to clean it properly. Other than that, these components are a breeze to clean, but they aren't dishwasher-safe.
Elvie wearable pump has 5 washable components: the breast shield, seal, valve, spout, and collection cup. Most of these parts are quite small and will, therefore, require a brush for a deep clean. But the good news is that you can place them on your dishwasher's top shelf and move on to other tasks.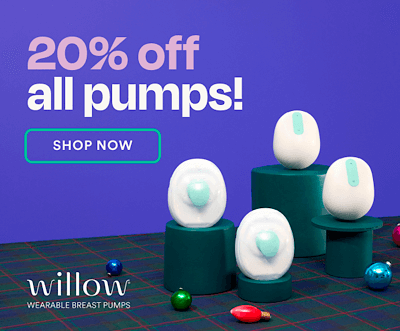 The ease of cleaning Willow will depend on whether you choose to pump into the milk bags or the collection containers. With the milk bags, you'll only have the flange and flextube to clean from each pump. Otherwise, the milk collection container will be an additional component requiring cleaning, that is, if you wish to transfer the milk into another storage bottle.
Willow's breast shields and flextubes are relatively easier to clean, and there's a cleaning brush for the latter. On the other hand, the collection container is a little bit tricky to deal with since it does not come with a brush. But cleaning it tends to get easier once you get a good hang of it.
Storing The Milk
As I've just mentioned, Willow 3.0 offers you the option of pumping either into a milk bag or a collection container.
When you purchase Willow, the package will come with a batch of 24 one-time-use bags to kick you off. If you are going too pump often you will need A LOT of disposable milk bags which may be quite expensive.
You can also get a pair of plastic collection containers that will save you a lot of money in the long run. Consider how frequently you are going to express the milk and whether you should ditch the bags.

When you're done pumping into the collection containers, you'll need to "flip to finish". Basically, this is flipping the pump to ensure that all the milk in the flextube gets into the container. Next, you'll need to pour the milk into either a bottle or storage bag for storage. Transferring the milk is easy and mess-free.
With Elvie, the milk drops directly into the container. So, after the pumping cycle, you only need to press the bottle-release button, and the collection container will click off. Next, you can lift off the valve to decant the milk into a feeding or storage bottle or milk bag. The bottles also have lids so that you can put them in the fridge or refrigerator directly. Note that Elvie does not have disposable milk bags.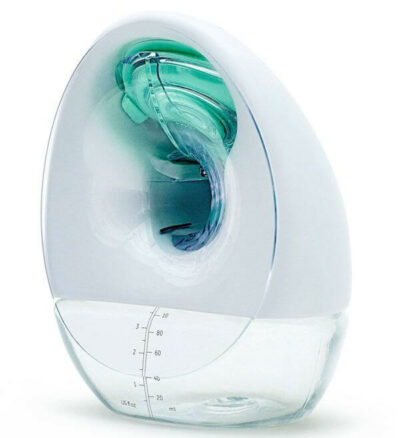 Similar to Elvie, Freemie doesn't have disposable milk bags, so you pump directly into reusable cups. These cups have a flat bottom that allows you to place them on flat top without the risk of tilting over. In addition, they have an easy pour spout that makes transferring the milk into another bottle or milk bag breezy. You can't use these cups to store the milk in the refrigerator, so you'll need to have separate storage bottles or bags in handy.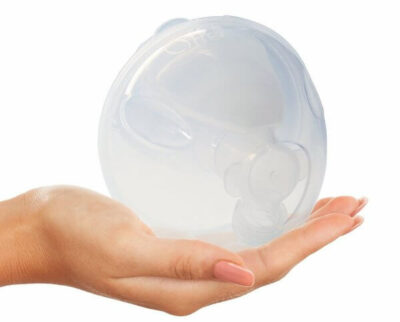 >> Learn more about safe and proper human milk storage
Apps
In addition to the control buttons on the hubs, both Willow and Elvie have an app that allows you to control the pump from your phone. Freemie doesn't have an app yet, but I don't think it's so necessary considering its design.
The Elvie app is compatible with Android phones that run on version 6 and later. For iPhone users, this app only works with iPhone 5s or newer and iOS10 and above operating systems. The Elvie app gives you access to all the pump settings so you won't be needing to reach under your shirt. It also indicates the duration of your pumping session, the amount of milk pumped, and the remaining battery life. After each pumping session, this app also has sensors that keeps a history of how much milk you expressed from either breast.
Overall, this app is an impressive addition and further boosts the convenience of hands-free pumping. Unfortunately, the latest update for the Android version has a few bugs that need to be resolved. For instance, as of April 2020, the app seems to have problems recording pumping session amounts. Some parents also report having difficulties connecting the pump to the app.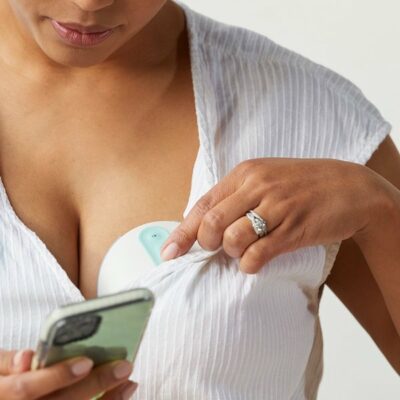 The Willow app is compatible with iPhone 6S and newer devices running on iOS 12.x and above operating systems. For android users, it works with phones running OS Pie 9x and above. This app is designed to give you real-time data on the current pumping phase, suction level, the amount of milk pumped, as well as the battery level. It also keeps your entire pumping history.
The Willow app is beneficial, too, but it's wonky also and needs a few improvements in some key areas. Its biggest design flaw at the moment is that it doesn't allow you to increase or reduce the suction level. Secondly, it's not always accurate in recording the amount of milk expressed.
Accessories
All of these pumps come ready to use right off the bat, and they have replacement parts for pretty much any of their components.
Let's start with Willow equipment. It comes with the disposable pumping/storage milk bags. Note that these bags will last you around a week. So, if you plan to pump exclusively, you'll need to purchase more bags after this or switch to a reusable milk container (sold separately) which will be more pocket-friendly solution in the long run.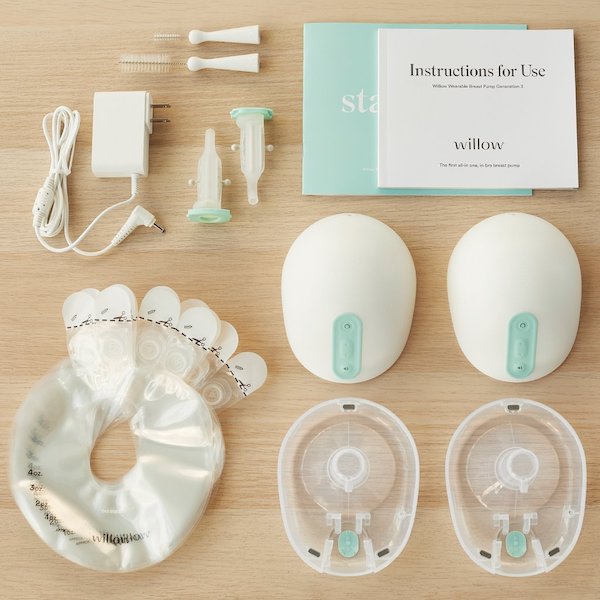 You might also want to buy an extra charger since the package includes only one, and each pump takes 2 hours to charge fully. Lastly, the flextubes are the trickiest to clean since they require a special brush (included in the package). It's good to replace them once in a while (Willow recommends every 3 months).
With Freemie, the valves are the most susceptible to breaking down, especially if you're not careful when cleaning them. So, you might want to have a pair or two extra. Secondly, the manufacturer recommends replacing the tubes in case of hard-to-clean milk residue. Milk will rarely get in these tubes if you're careful, but having an extra pair makes a lot of sense.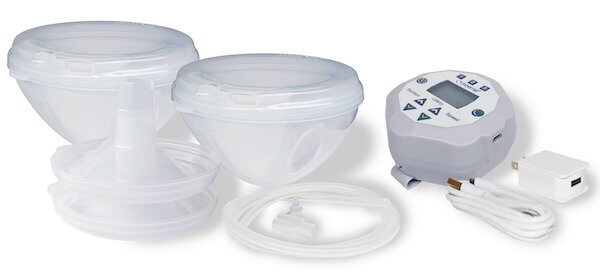 With Elvie, the fact that its collection containers are freezer-, fridge-, and dishwasher-safe means that having several pairs of them will eliminate the need for extra storage bottles. There are a few reports of the valves clogging mid pumping too. So, having an extra pair seems really useful. Also, if small things get lost a lot in your house, then you need to have some extra spouts and seals.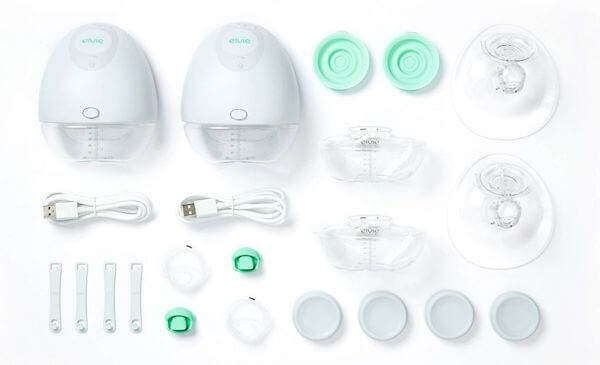 Willow accessories are generally the priciest, but the best part is that it has the least number of parts that you'll need to replace.
Best Bra For Hands Free Breast Pump
You may also need a nursing bra that will make pumping more comfortable. Lots of moms who have been using Willow, recommend this Simply Sublime Nursing Bra from Kindred Bravely (now 30% OFF) – perfect for everyday comfort and easier pumping. It fits Elvie well too!
Check out other most comfortable bras for hands free breast pumps: Willow Pump Bra & Elvie Pump Bra or get the best bra for Freemie Cups.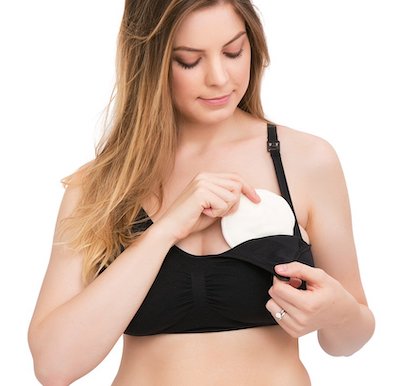 Insurance
Make sure to consult your insurance provider to check if you can get your wearable breast pump via insurance. Some companies cover the whole or part of the cost.
IMPORTANT UPDATE (2023): For many moms Willow is a huge expense, but the good news is that Willow pump can be now obtain through insurance, at least partially. Depending on your health plan, you may save between $95 – $150! You just need to provide Willow with a few pieces of information for the coverage. I think the amount that you can save is well worth the extra time!
>> Find out more how to get Willow Breast Pump through insurance and save money
Price
Freemie is much cheaper than Willow and Elvie. But if you prefer the convenience of a pump that tucks inside your bra without tubes dangling everywhere, your choice will be between Elvie and Willow. These are truly hands-free pumps.
The double version of Elvie costs pretty much the same as Willow, however for the latter one you will (most likely) need to get the milk container. But look out for promo sets!
PRO TIP: I recommend you to buy Willow from their official website to be sure you're getting original product with full warranty. Willow Pump Gen 2 is sold out, but you can now get Willow 3 (with more gentle suction).
In May 2023 Willow runs awesome Memorial Day promotion that allows moms to save 20% off the pump and accessories like containers and carry case! >> Click here to get your 20% discount (code: AFFILIATE20) <<
What's also important is that Elvie is now more difficult to find. If you want to get it on their official website there may be a wait list in some locations! I have found it in The Tot store – which I recommend for the super fast shipping (get your Elvie here). You can also search for it on Amazon.
What Other Parents Say About Willow, Elvie & Freemie Pumps
Most parents agree that Willow has a learning curve and more so if you've never pumped before. But they also point out that the pumping sessions become simple and efficient once you master aligning your nipples to the flange and determining the ideal suction level.
Elvie also currently boasts tons of positive reviews with most moms noting that it has great suction and output too. As with Willow, Elvie users also note that it takes a few trials before getting a good hang of how the pump works. There are a few complaints of leaking after several weeks of use. But the 2-year warranty that Elvie offers will take care of that in case it's needed.
Freemie is popular, especially for its affordability. Most parents say that it has incredible suction, especially at higher levels. Most moms also appreciate the versatility of connecting Freemie cups to other much-more powerful and hospital-strength electric pumps.
What To Keep In Mind
Wearable breast pumps are game-changers for mothers who want to pump exclusively. However, they are not always effective, especially if you're yet to establish lactation and more so if you have low milk supply. If that's the case, a hospital-grade breast pump is recommendable as it's more powerful and effective. Don't forget to consult with your doctor and/or lactation expert on the best way forward.
Why You Will Love Willow
It allows you to pump in almost any position.
You can pump directly into storage bags.
It's quiet, although not silent.
It's wireless and tubeless.
The customer support team is super helpful and will take you through every step whenever you need help.
It has very few parts that require cleaning and they're all dishwasher-safe.
It has minimal replacement needs.
Why You Will Love Elvie
There's an option to purchase only one pump and use it for both breasts.
It's the smallest of the three.
All its parts are freezer- and dishwasher-safe.
It has no dangling tubes.
Why You Will Love Freemie
It's the most affordable one.
You can connect its cups to other pumps, including hospital-strength ones.
Much easier to use.
It has a smoother learning curve.
---
Source of pictures:
Pictures of Willow Pump belong to Willow. Source: https://shop.willowpump.com/
Pictures of Elvie Pump belong to Elvie. Source: https://www.elvie.com/
Pictures of Freemie Liberty belong to Freemie. Source: https://freemie.com/
---
The purpose of this article is informative. It's not a substitute for medical consultation or medical care. Remember: safety first! Before you start breast pumping and/or have any doubts about your or your baby health condition, consult with a qualified lactation advisor and/or your GP!
Your trust is really important to me: This post contains affiliate links. If you choose to buy something using these links, I receive a small commission, at no extra cost to you. Your support helps me run this blog. Thank you so much 🖤