During pregnancy you may experience changes in sweat smell and increased sweating, especially at night. Are you worried about your body odor and wondering how to deal with it during those 9 magical months? Here you'll find out how to choose the best non-toxic and pregnancy-safe deodorant – that will keep the bad smell at the bay, without posing a threat to your developing baby's health.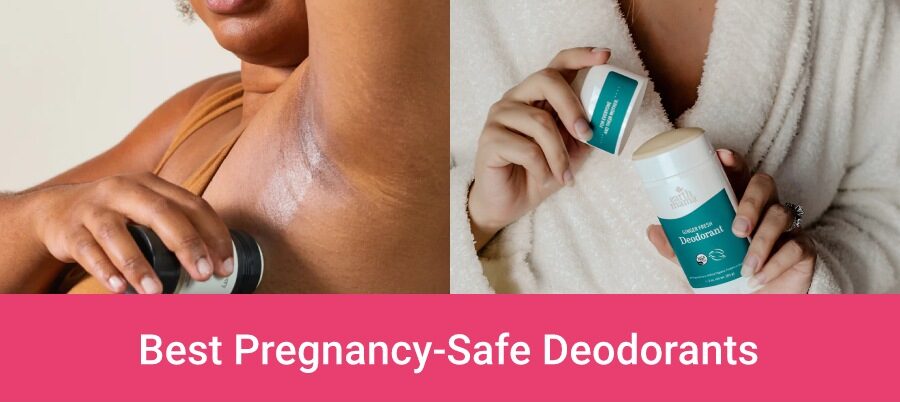 Article By Shelby Jawer – postpartum doula & Certified Lactation Counselor
When you find out you're expecting it can be equal parts exciting and overwhelming. All of a sudden you have to think carefully about what you're putting in and on your body and make sure it won't cause harm to your developing baby.
You also may be experiencing an increase in sweating and body odor due to those delightful pregnancy hormones, so more than ever you want a deodorant that is both considered safe and effective.
New moms need pregnancy safe deodorant that keeps them smelling great without having to worry about skin irritation or toxic ingredients.
This article is not a substitute for medical advice. It contains affiliate links.
Best Features
❤️ Made from organic ingredients = safe for pregnant & breastfeeding moms
❤️ Smooth, creamy texture
❤️ Doesn't stain clothes
✖️Contains beeswax so it's not vegan
❤️ Helps to minimize the odor
❤️ It doesn't block the sweating, but the powder included in it, absorbs it
❤️ Baking soda free (perfect for sensitive armpits)
✖️You need to wait a bit for it dry, before putting clothes on
❤️ Doesn't irritate sensitive skin
❤️ Neutralizes odor causing bacteria
❤️ Lots of amazing scents to choose from
✖️Choose carefully if you have extra sensitive skin, as only some scents are free from baking soda
advantage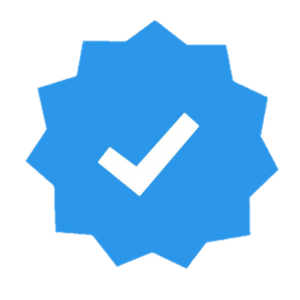 Recommended by 91% of verified buyers!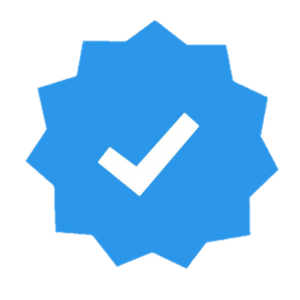 Recommended by 82% of verified buyers!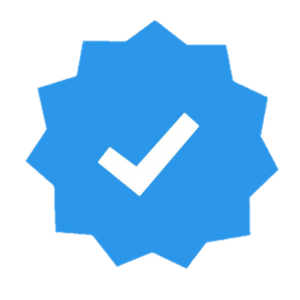 Recommended by 82% of verified buyers!
Moms' Favorite Choice
Best Features
❤️ Made from organic ingredients = safe for pregnant & breastfeeding moms
❤️ Smooth, creamy texture
❤️ Doesn't stain clothes
✖️Contains beeswax so it's not vegan
advantage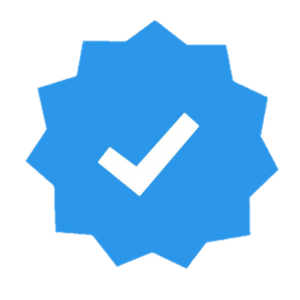 Recommended by 91% of verified buyers!
Best Features
❤️ Helps to minimize the odor
❤️ It doesn't block the sweating, but the powder included in it, absorbs it
❤️ Baking soda free (perfect for sensitive armpits)
✖️You need to wait a bit for it dry, before putting clothes on
advantage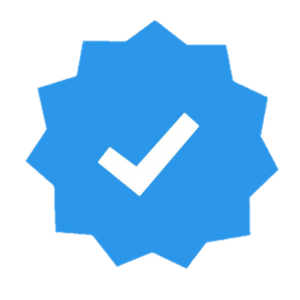 Recommended by 82% of verified buyers!
Best Features
❤️ Doesn't irritate sensitive skin
❤️ Neutralizes odor causing bacteria
❤️ Lots of amazing scents to choose from
✖️Choose carefully if you have extra sensitive skin, as only some scents are free from baking soda
advantage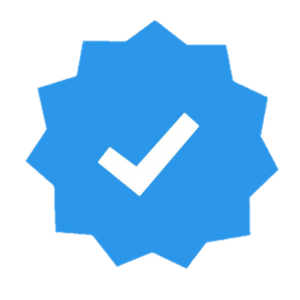 Recommended by 82% of verified buyers!
Last update on 2023-09-30 / Affiliate links / Images from Amazon Product Advertising API
8 Best Pregnancy Safe Deodorants
It can be hard to find a deodorant during pregnancy that is effective against body odor but doesn't irritate your skin or contain toxic chemicals that can be harmful to your baby.
With so many products on the market, it can be tough to choose something that is safe, healthy, and effective. So I did the hard work for you and prepared this list of the best natural deodorants for pregnant women.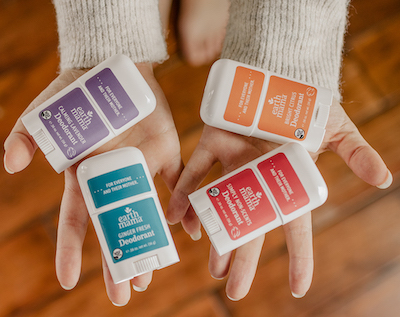 High quality and smooth texture come together in this completely organic and dermatologist tested deodorant. It's safe for all stages of pregnancy.
There are no artificial fragrances or parabens (hormone disruptors that can mimic estrogen), so you can feel good about what you're putting on your skin.
Why Moms Love It
Available in three amazing smelling natural scents (containing only pregnancy-safe organic essential oils) and one non-scent version, this budget friendly brand has options for everyone.
You can even try out all four varieties in one pack of mini deodorant sticks.
Keep In Mind
While made up of all natural ingredients, Earth Mama Organics does contain ethically sourced organic beeswax, making it not suitable for vegan mamas.
Made with natural skin moisturizers coconut oil and shea butter, Native Sensitive Deodorant is also baking soda free to avoid irritating sensitive skin.
This deodorant comes in three classic scents (Coconut & Vanilla, Cotton & Lily, and Cucumber & Mint), an unscented version, as well as a variety of holiday and limited edition scents. All scents contain no artificial fragrance.
Why Moms Love It
Magnesium hydroxide aids in neutralizing odor causing bacteria, while cyclodextrin, a sugar-based ingredient, slowly releases additional scent throughout the day. This power-duo keeps unpleasant odors at bay all day long.
Keep In Mind
Make sure to choose the right deodorant stick from Native collection, as only few of them are baking soda-free (which means some of them are more suited for sensitive skin).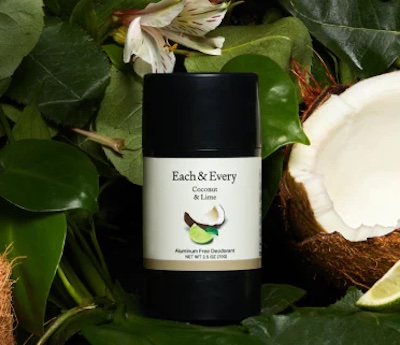 Each & Every's motto is that they put thought into "each and every" ingredient, down to their plant-based packaging.
This gluten free and cruelty free deodorant uses natural mineral salt as a baking soda alternative to protect even the most sensitive skin while still offering a solution to excess sweat.
Why Moms Love It
This natural deodorant goes on clear so you don't have to worry about stains. The ingredients feel great on your skin while keeping you smelling fresh.
Keep In Mind
Although it's an all-natural deodorant, the essential oil ingredients aren't organic, so if that's something that is important to you then this may not be the right choice.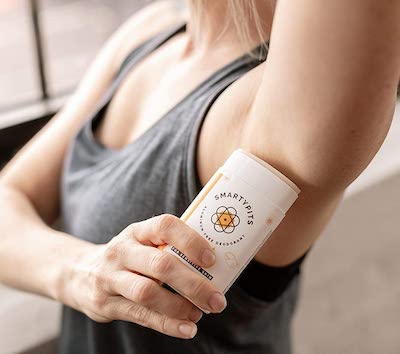 Smartypits offers a variety of aluminum free deodorants, some including baking soda as well as a baking soda-free version for sensitive skin.
Why Moms Love It
This woman-owned company offers a 30-day Happiness Guarantee to give you reassurance that if this formula isn't effective against your body odors, Smartypits will work with you to find a solution or refund your purchase.
Keep In Mind
The scented versions do contain fragrance. It should be noted that these fragrances are free of phthalates, but it's not clear if the fragrances used are considered completely safe for pregnancy.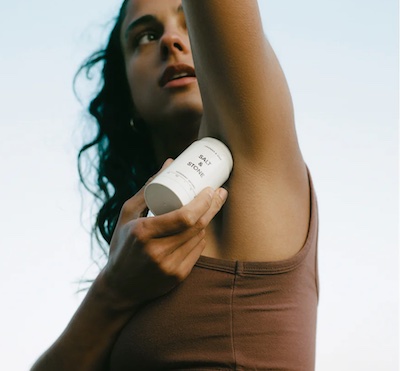 Salt & Stone contains natural seaweed extract and hyaluronic acid for lusciously moisturized skin, and probiotics to balance your skin's natural bacteria and eliminate odor.
Why Moms Love It
Moms love this gel formula that goes on smooth and dry. This means it won't transfer onto your clothes, so no more worrying about staining your favorite t-shirt.
Keep In Mind
This pregnancy safe deodorant has a strong smell and no unscented option, so if you're scent-sensitive or struggling with morning sickness, this might not be the right choice for you.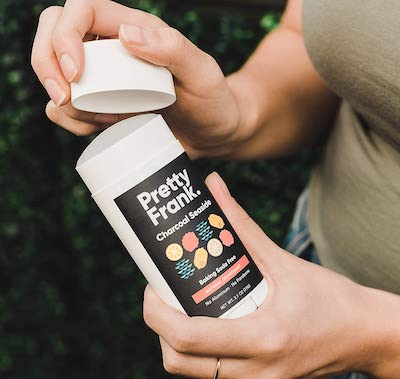 This deodorant stick combines odor-fighting charcoal, zinc, and magnesium, without synthetic fragrances or harmful chemicals.
They also offer Primal Pit Paste, an option that comes in a recyclable eco-friendly 2-ounce glass jar.
Why Moms Love It
Organic arrowroot powder naturally absorbs moisture, keeping your underarms dry and comfortable. Arrowroot powder is a natural alternative to the aluminum found in most traditional deodorants and antiperspirants, making this highly recommended brand a safer option for pregnant moms.
Keep In Mind
Make sure you allow both the stick deodorant and the pit paste to fully dry before putting on your clothes. The product may stain if it comes into contact with fabrics before it is fully dry.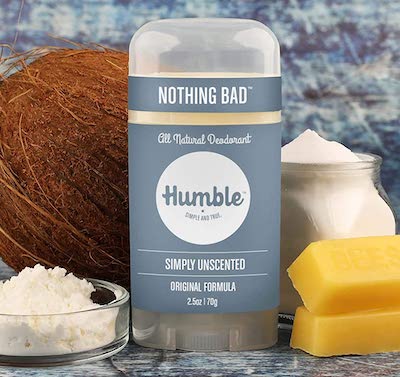 With environmentally conscious packaging and a wide variety of scents, this deodorant brand has options.
Choose from recycled plastic or plastic-free packaging, calming or energizing scents (or unscented), and varying ingredient lists for vegans or those with sensitive skin.
Why Moms Love It
The best deodorant is one that suits you, and moms love that all the options offered by Humble allow them to find the stick that is perfectly suited to their needs.
Great at absorbing excess moisture, this is one of the best deodorants for pregnancy.
Keep In Mind
Not all scents are suitable for pregnancy due to the essential oils used. Pregnant moms should avoid scents containing rosemary, peppermint, and cinnamon essential oils as these are not considered safe during pregnancy.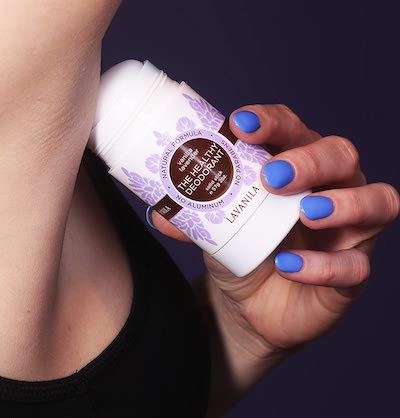 LAVANILA is an all natural and cruelty free pregnancy safe deodorant. Key ingredient Beta Glucan, derived from grain, in this deodorant actually breaks down sweat molecules allowing for superior sweat protection.
Why Moms Love It
Expecting moms love the variety of delicious scents and the high-quality ingredients in LAVANILA. The company also plants a tree for each order received, giving back to the environment through which they derive their natural ingredients.
Keep In Mind
Optimal application texture can be achieved by holding the stick against warm skin for a few seconds before applying, otherwise the formula can be a bit chalky.
Final Decision: What Is The Best Deodorant While Pregnant?
Speaking from my experience, the best deodorant for pregnant women is this one from Earth Mama Organics. These paraben-free roll on deodorants have gentle formula that protects you from excessive sweat without plugging sweat ducts.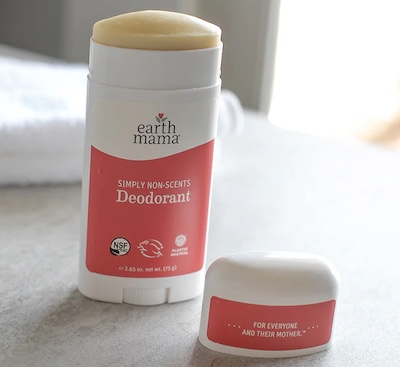 They are made from certified organic ingredients and there's no synthetic fragrance – just perfect if your armpits are sensitive! These are ultra-safe deodorants so they won't make your skin break out.
Another thing to love about Earth Mama deodorant stick is its effectiveness. It prevents foul odor really well and doesn't leave stains on clothes. I also liked its creamy consistency and how it felt on my skin.
By the way, Ginger Fresh and Non-Scent versions turned out to be the best deodorants for me and I always recommend these two to my fellow mamas.
Are All Deodorants Safe For Pregnancy?
Not all deodorant are safe for use during pregnancy, because many of them contain nasty chemicals that can be dangerous for the developing fetus. It's important to find a deodorant safe for pregnancy as soon as you find out you're expecting.
Many common and popular deodorants, such as Dove deodorant, have deodorant lines free of aluminum chlorohydrate, however many of these still contain an ingredient list full of toxins that can cause health problems.
Ingredients To Avoid In Deodorants When You're Pregnant
Aluminum
Aluminum is commonly used as an antiperspirant, a substance that physically blocks your sweat glands and keeps your armpits dry.
Sweating is how our bodies naturally cool themselves off and get rid of toxins and other things we don't need. You don't want to block your body's ability to do this, especially while pregnant.
There is also some evidence that shows aluminum can contribute to some cancers.
Triclosan
A common antibacterial chemical, triclosan disrupts the endocrine system, can mess with your hormones, and has been linked to breast cancer1.
You should always avoid it, not only when pregnant!
Parabens
Parabens are preservatives that show up in many products. Their use can mimic estrogen in the body, not something you want while pregnant (or otherwise)2.
The use of products containing parabens has been linked to breast cancer3.
Propylene Glycol
Used to help other chemicals get deeper into the skin, propylene glycol should be avoided by pregnant women.
Fragrance
Companies do not always have to disclose all of their ingredients, meaning there can be many harmful ingredients behind the term "fragrance," including other harsh chemicals included on this list.
Fragrance can also irritate skin for those who have sensitivities or allergies.
The best pregnancy deodorant is the one that has fragrance free formula (but it may contain natural scent for the essential oils used in it).
Phthalates
Phthalate exposure disrupts hormones and phthalates can cross the placenta and impact fetal development. Using products with phthalates while pregnant has been linked to shorter pregnancy duration and should be avoided entirely4.
Essential Oils To Avoid During Pregnancy
Essential oils should be avoided in the first trimester of pregnancy. Apart from that, you should keep in mind that some essential oils are not recommended for pregnant women throughout the whole 9 months.
Some of the essential oils to avoid when pregnant:
Basil
Camphor
Cinnamon
Clary Sage
Parsley Seed or Leaf
Peppermint
Rosemary
Sage
Wormwood
Pregnancy-Safe Ingredient List (Suitable For Sensitive Skin)
Coconut oil
Shea butter
Arrowroot powder
Cornstarch
Beeswax
Pregnancy Safe Essential Oils
Cardamom
Frankincense
Geranium
German or Roman Chamomile
Ginger
Lavender
Lemon
Neroli
Patchouli
Petitgrain
Rose and Rosewood
Sandalwood
Wild Orange
Always make sure to check your deodorant ingredients carefully (see this article for more details). When in doubt, you can always choose a fragrance free or unscented formula while pregnant to take the guesswork out of it.
Are Crystal Deodorants Safe For Pregnancy?
You may have already heard about crystal deodorants that contain only one (yes, you read that correctly, one) ingredient: Potassium Alum (mineral salts). Its full chemical name is potassium aluminum sulfate. What is so special about crystal deodorants?
They are free from toxic aluminum chlorohydrate, they are natural and seem to be effective: pure mineral salts block odor without leaving a sticky or oily residue behind.
But natural version of aluminum doesn't really mean it's healthier or safer! Research shows that aluminum can absorbed through skin, especially when it's abraded or irritated5. And there are lots of evidence that aluminum is really toxic!
It can cause damage to DNA6, it accumulates in bone tissue and weakens it, which may be one of the causes of osteoporosis. It can also accumulate in brain, liver and kidneys. The anti-perspirants that contain aluminum actually prevent sweating, but also releasing hormones out of your body in a proper way. According to scientific research this can be a cause of breast cancer7.
Based on that, I would recommend you to avoid crystal deodorants while you're pregnant. In fact, I advise against using aluminum-containing deodorants in general, no matter if you're expecting or not!
Should I Use A Deodorant With Baking Soda?
Baking soda is great at absorbing odors, which is why it is commonly used in natural deodorants. And in itself, baking soda is not a harmful ingredient or one that you need to avoid. But if your skin is generally dry or sensitive, you may notice skin irritation from products containing baking soda.
Before using a natural deodorant containing baking soda, you can do a patch test by adding a little bit of the product to the inside of your arm or elbow.
You can also make a paste out of baking soda and water to perform your patch test and wait to see the results before you purchase a deodorant. If you experience any redness, rash, or itching, look for an option without baking soda as an alternative8.
Can You Use Antiperspirant Deodorant When Pregnant?
Antiperspirants rely on aluminum to block the sweat ducts and stop sweat from coming to the surface of the skin. This makes them great against excessive sweating, but not so great for your body.
Aluminum can irritate the skin and interfere with hormones such as estrogen, so it should be avoided in pregnancy9. The last thing you want is to disrupt your hormones during a time when they are so important to the safety and development of your growing fetus.
Instead of using an antiperspirant, look for a pregnancy safe deodorant with ingredients that are good for you and your baby.
Some alternative ingredients that can also help combat excessive sweating are natural alternatives such as corn starch, arrowroot powder, or tapioca starch. Choosing a pregnancy deodorant with one of these ingredients over an antiperspirant is a healthy swap you can make for yourself and your baby.
---
Article By Shelby Jawer
Shelby Jawer is a mom, postpartum doula and Certified Lactation Counselor (certified by the Academy of Lactation Policy and Practice). She also spent the past decade teaching in public schools. Her work as doula and lactation counselor has allowed her to connect with new parents and provide them evidence-based knowledge combined with the wisdom only experience can offer.
---
The purpose of this article is informative. It's not a substitute for professional medical advice or medical care. Remember: safety first! Consult your doctor/pediatrician in case of any doubts. The author of this article does not accept any responsibility for any liability, loss or risk, personal or otherwise, incurred as a consequence, directly or indirectly, from any information or advice contained here. This article contains affiliate links which means when you make a purchase through our links, we may get a small commission at no extra cost to you. This helps us to run this website.
Resources:
https://pubmed.ncbi.nlm.nih.gov/15746894
https://breast-cancer-research.biomedcentral.com/articles/10.1186/bcr2424
https://pubmed.ncbi.nlm.nih.gov/17017909
https://pubmed.ncbi.nlm.nih.gov/22459170
https://pubmed.ncbi.nlm.nih.gov/22223356
https://www.ncbi.nlm.nih.gov/pubmed/19307063
https://www.healthline.com/health/baking-soda-deodorant
https://www.sciencedirect.com/topics/chemistry/antiperspirant
Sources of pictures:
Pictures of Earth Mama Deodorants belong to Earth Mama Organics Brand.
Pictures of Native Sensitive belong to Native Brand.
Pictures of Each & Every Natural Deodorant belong to Each & Every Brand.
Pictures of Smartypits Natural belong to Smartypits Brand.
Pictures of SALT & STONE Natural belong to SALT & STONE Brand.
Pictures of Pretty Frank Natural belong to Pretty Frank Brand.
Pictures of Humble All Natural belong to Humble Brand.
Pictures of LAVANILA The Healthy Deodorant belong to LAVANILA Brand.