Did you know that many body washes contain lots of nasty chemicals that can irritate your sensitive and dry skin during pregnancy, and also cause harm to your baby? Here I'm going to share my favorite safest body wash for pregnancy with clean ingredients.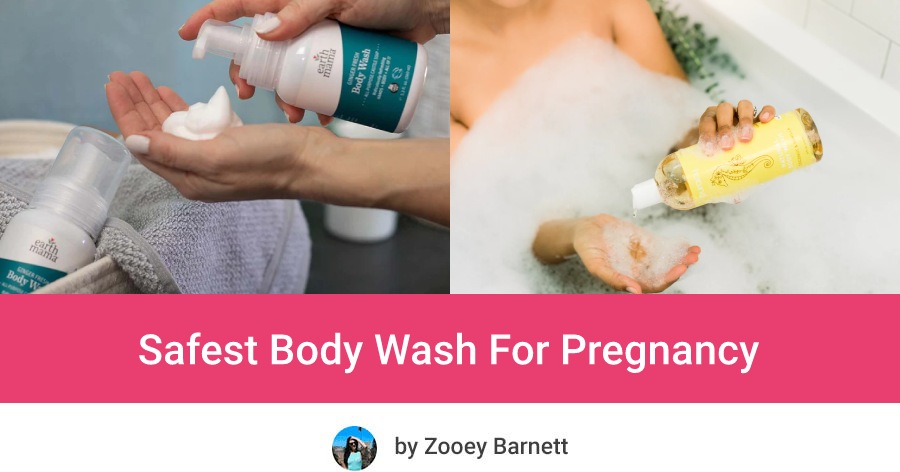 This article is not a substitute for medical advice. It may contain affiliate links.
When I got pregnant with my first child I expected some physical changes in my body, of course, but I wasn't prepared for dry and itchy skin all over and new sensitivities I never experienced before.
Then I discovered this Earth Mama body wash and I've been using it ever since (during postpartum and beyond too!). It has super clean ingredients, no harmful preservatives, and it works miracles for nourishing and calming irritated, itchy skin.
It's actually very common for pregnant women to face various skin conditions during pregnancy:
hormonal acne flare-ups
skin inflammation or skin irritation
melasma
rashes
sensitive skin
atopic dermatitis
These skin issues can happen because of the hormonal changes that occur during pregnancy. Unfortunately, you may not be able to halt the changes overnight, but you can opt for a new body wash to help you get back your skin's natural balance, over time.
What's more, stretch marks may be genetic, so you may not be able to prevent them – but you can still help reduce itchiness related to them by hydrating your skin. The key is to moisturize! Moisturize!
If you suffer from dry skin or skin problems while pregnant, choose a pregnancy-safe body wash that has gentle and natural ingredients to get back your healthy skin.
Best Features
❤️ Only natural & clean ingredients = the safest body wash for pregnant women
❤️ It doesn't irritate sensitive skin
❤️ Natural ginger & grapefruit scent helps to reduce your nausea
✖️ It doesn't lather as easily as over-the-counter washes (but that's because it's free of artificial foaming ingredients!)
❤️ Makes your skin silky soft and hydrated throughout the day + reduces itching
❤️ Lots of moms say it smells amazing
❤️ A little goes a long way (and it goes on really smooth)
✖️Only available in a small size bottle
❤️ Only natural and safe ingredients, no artificial or toxic additives
❤️ It's gentle, works amazing for moisturizing and soothing irritated skin
❤️ Helps to heal skin conditions like eczema and acne
✖️Not all moms like its smell
advantage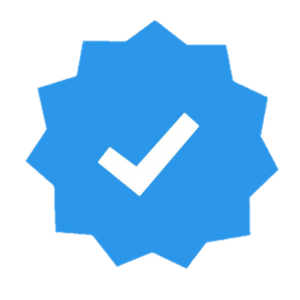 Recommended by 95% of verified buyers!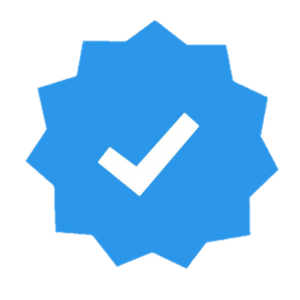 Recommended by 88% of verified buyers!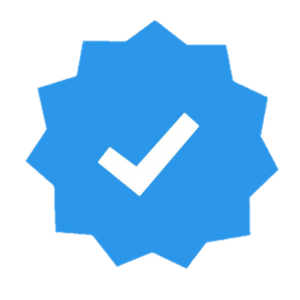 Recommended by 83% of verified buyers!
Moms' Favorite Choice
Best Features
❤️ Only natural & clean ingredients = the safest body wash for pregnant women
❤️ It doesn't irritate sensitive skin
❤️ Natural ginger & grapefruit scent helps to reduce your nausea
✖️ It doesn't lather as easily as over-the-counter washes (but that's because it's free of artificial foaming ingredients!)
advantage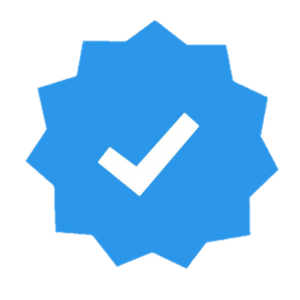 Recommended by 95% of verified buyers!
Best Features
❤️ Makes your skin silky soft and hydrated throughout the day + reduces itching
❤️ Lots of moms say it smells amazing
❤️ A little goes a long way (and it goes on really smooth)
✖️Only available in a small size bottle
advantage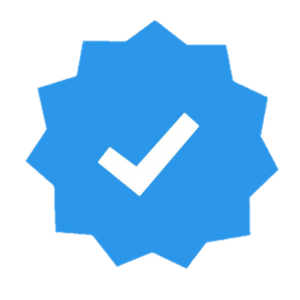 Recommended by 88% of verified buyers!
Best Features
❤️ Only natural and safe ingredients, no artificial or toxic additives
❤️ It's gentle, works amazing for moisturizing and soothing irritated skin
❤️ Helps to heal skin conditions like eczema and acne
✖️Not all moms like its smell
advantage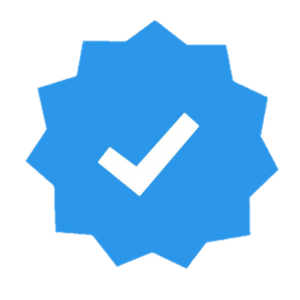 Recommended by 83% of verified buyers!
Last update on 2023-12-11 / Affiliate links / Images from Amazon Product Advertising API
What To Look For In A Safe Body Wash For Pregnancy
Now, finding a pregnancy-safe body wash isn't just about finding something to keep your sensitive skin moisturized – not all body washes, no matter how moisturizing they are, are safe during pregnancy. It's not only about keeping your skin hydrated or treating damaged skin, but also about keeping away from some harmful ingredients.
Extensive research has been done to learn what is safe for your growing baby. So, body washes for pregnancy expressly exclude any chemicals that are known to be connected to birth defects and other harmful chemicals.
7 Best Pregnancy-Safe Body Washes
I have rounded up a list of the best pregnancy-safe body washes out there: made with natural ingredients that keep skin hydrated, but without any toxic chemicals that could be dangerous for you or your baby.
First up is one of the best body washes out there for moms-to-be: Earth Mama Ginger Castile Soap Body Wash.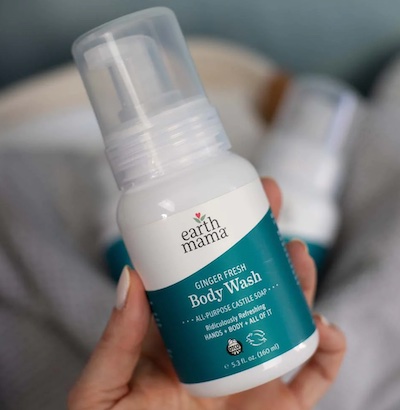 Earth Mama is a vegan and cruelty-free brand that uses organic ingredients in all of their products, utilizing healthier and natural options (like green tea extracts and olive oil in the skincare products, and organic tea tree oil and castile soap for detergents).
This body wash features shea butter and essential oils to get that wonderful citrus scent, while still effectively keeping your skin clean and moisturized with amazing castile soap.
If you love castile soap as much as me, then you get it – this stuff is all-natural and gentle, but it is deep cleaning, too!
And for the nauseated mama, the ginger and grapefruit scent (made from natural oil, no artificial fragrances or toxic chemicals here) is amazing to help reduce your nausea: just keep smelling your hands and arms all morning.
This plant-based cleanser uses no parabens and is sulfate-free, so it's safe for all stages of pregnancy and every skin tone, too.
PRO TIP: I recommend you to get this body wash in 34 oz. bottle. This huge bottle should last you throughout the pregnancy and it's the most budget-friendly option in the long run. You will saving 44% OFF if you choose the big bottle instead of small bottles.
Other moms love the smell and the natural ingredients used in this fresh body wash. And I love that it uses castile soap and essential oils – not toxic chemicals or harsh detergents. It has no artificial dyes and only uses plant-based ingredients.
But keep in mind, without harsh sulfates, this body wash doesn't suds up or create lots of bubbles as you might be used to with a regular shower gel. Don't worry, you're still getting clean.
Full List Of Ingredients
Water, Organic Coconut Oil, Organic Olive Oil, Vegetable Glycerin*, Vanilla Fruit Extract, Lime Oil, Organic Grapefruit Peel Oil, Ginger Root Oil, Citric Acid, Organic Shea Butter, Organic Calendula Extract, and Organic Aloe Juice. (*This body wash is made with potassium hydroxide, but it is removed during the soap-making process.)
I just love how short that list is! And all ingredients are easy to pronounce, too! This is why I love Earth Mama body washes during pregnancy, you really know what you are putting on your body.
One of the best body washes for mamas with dry, damaged skin is this incredible Spoiled Mama Hydrating Pregnancy Body wash. It is very creamy and will leave your skin feeling soft and smooth.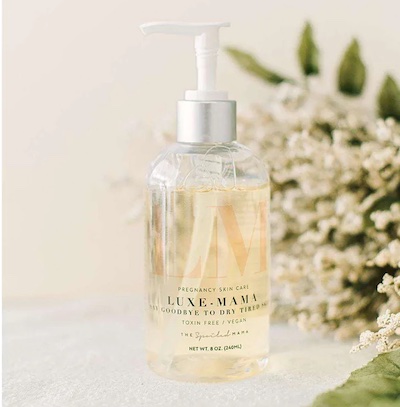 I love it because its gentle formula is great not only for mamas dealing with skin irritation but with the first items being aloe vera and coconut, it is even a safe body wash for your baby!
It uses lauryl glucoside (a plant-derived cleaning agent) instead of sodium lauryl sulfate, which I prefer.
I really like the luxurious feel of this body wash, but during my early pregnancy, when all the smells were disturbing me, I couldn't handle this scented body wash. I had to hold off until my second trimester before enjoying it, even though it uses a safe formula that is plant-based, the smell was just a bit 'off' for me.
Remember that because this is a sulfate-free body wash, there isn't a major foaming ingredient, so be prepared for a lighter gel wash than you might be used to.
Full List Of Ingredients
Organic Aloe Vera Flower Extract, Sodium Cocoyl Alkyl Esters (Coconut Soap), Plant-derived Decyl Glucoside, Coco-Glucoside, Sodium Cocoyl Isethionate, Glyceryl Oleate, Sugar-derived Cocamide DIPA, Naturally-derived Capryl Hydroxamic Acid, Natural Sodium Chloride, Plant-based Glycerin, Naturally-derived Caprylyl Glycol, Plant-derived Guar Hydroxypropyltrimonium Chloride, Plant-derived Sodium Benzoate, Plant-derived Potassium Sorbate, Citric Acid, Sodium PCA, Sodium Lauryl Glucose Carboxylate (from natural sugar), and plant-based Lauryl Glucoside.
One of my favorite body washes for moms with sensitive skin is is the Puracy Natural Body Wash. It uses almost entirely plant-based ingredients and works for all skin types.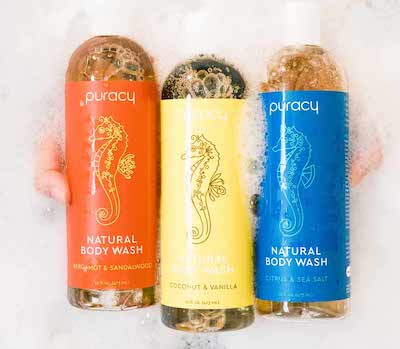 The pregnancy-safe formula utilizes coconut-based cleansers and coconut oil (instead of palm oil) to help clean your body while also keeping your skin moisturized.
There are no parabens and the lovely scent is a natural fragrance, from coconut and grapefruit essential oil, no toxic chemicals.
If you're on the fence about petroleum-based ingredients in a body wash, then feel confident choosing Puracy's ultra-hydrating blend that uses a coconut-based recipe, instead.
The coconut also means it's allergy-tested and hypoallergenic – which is great if you are one of the many women who experience extra-sensitive skin during pregnancy.
It is a lightly foaming gel that washes away dead skin cells and dirt without using harsh chemicals or disrupting your body's natural oils.
As you read through the ingredients, you're likely to see a lot of 'coco' or 'cocoyl' words in there. All of these mean they are coconut-derived, one of my favorite pregnancy-safe ingredients which also has antimicrobial properties – win-win!
What you won't see on here is sodium coco sulfate, because this product doesn't contain sulfates.
This is a shower gel that really does it all: you can even use it as your facial cleanser, or bathe your baby with it.
It's an ideal option for breastfeeding women because 98.6% of the items are all-natural and plant-based, and it is formulated to match your skin's natural Ph level, so you can be sure that this is a gentle body wash. But I wouldn't recommend using it on your sensitive female areas, take my word for it. It's not designed for that.
One drawback, for some, is that it is a scented body wash (no synthetic fragrances in it, though). The scents are great if you can handle smelling anything right now.
While I really love that it's a biodegradable product and they offer sustainable packaging, this is an expensive body wash, especially when you see the size of the bottles, so you should really (like, really) love it and love the scent, too.
Full List Of Ingredients
Purified water, Sodium lauroamphoacetate (Coconut-based cleanser), Sodium methyl cocoyl taurate, Lauryl glucoside (Coconut oil-based cleanser), Cocamidopropyl hydroxysultaine (Coconut-based cleanser), Sodium cocoyl glycinate, Citric acid, Tetrasodium glutamate diacetate (Plant-based cleanser), Vegetable glycerin, Caprylyl glycol, Ethylhexylglycerin (a biodegradable preservative), Caprylhydroxamic acid, Propanediol (Plant-based preservative), Pink grapefruit essential oil, Coco-glucoside, Glyceryl oleate, Himalayan pink sea salt, Potassium sorbate, Sodium benzoate, Gluconolactone (Food-grade preservative), Natural fragrance.
What you are going to love about this body wash is that it's truly ALL NATURAL. It has clean and pregnancy-safe ingredients like cocoa seed butter, shea butter, coconut oil, cranberry oil and tee tree oil. The later one is well-know to work miracles for soothing skin conditions like acne (yes, acne is very common during pregnancy due to hormone changes) or even eczema!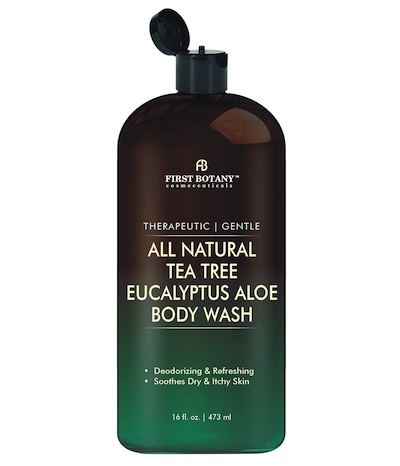 If you're hard-set on organic and natural ingredients – this may be the best body wash for you. It's free of yuck and harsh chemicals. This means it's safe to use during pregnancy, even if you have sensitive skin, and it's also safe for the baby growing in your belly.
Moreover, it's very gentle for irritated and extra dry skin, helps to calm it and reduces itching.
It may not sud up that much (due to toxin-free formula), but it gets the job done really well and gives your skin super soft and fresh feeling.
Thanks to natural nutrients in this body wash your skin will be nourished and have that healthy glow.
There's just one thing to keep in mind: it has pretty strong smell (from the natural oils) therefore not all moms like it. Check out other body washes for pregnancy on this list, if you're looking for something scent-free.
Full Ingredient List
Aqua (water), cocos nucifera (coconut) water, cocos nucifera (coconut) oil, olea Europaea (olive) fruit oil, Simmondsia Chinensis (jojoba) seed oil, Butyrospermum Parkin (Shea butter) oil, cacao (cocoa) seed butter, Vaccinium Macrocarpon (cranberry) oil, Punica Granatum (pomegranate) seed oil, Melaleuca Alternifolia (Tea Tree) oil, Plukenetia Volubilis (Sachi Inchi) oil, Linum Usitatissimum (flax seed) oil, eucalyptus globulus leaf oil, tocopherol (vitamin E), Azadirachta Indica (neem) oil, Lavandula angustifolia (lavender) flower oil, aloe vera juice.
For my mamas dealing not just with dry skin, but with eczema, try Cetaphil's Skin Relief Body Wash for Sensitive Skin.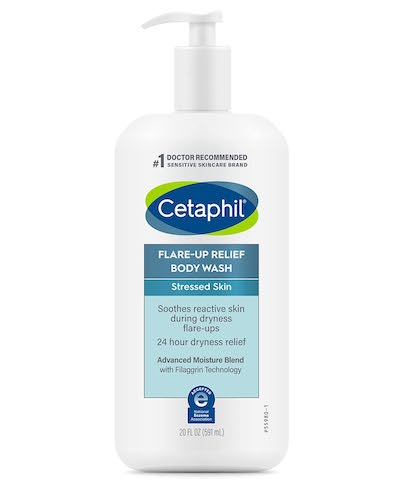 According to many women this is the safest pregnancy body wash for mamas with eczema, and it's also approved by the National Eczema Association.
Cetaphil is a brand known for dealing with dryness and really treating it at the source, to get skin moisturized and keep it healthy.
It uses colloidal oatmeal to soothe skin and repair the natural moisture barrier so skin isn't just soft and smooth – it's healthier, too.
This moisturizing body wash is fragrance-free and hypoallergenic, too.
While this is great for body acne and is one of the pregnancy-safe body washes, don't confuse that with being the best body wash for pregnancy acne. Sorry, folks, but hormonal acne due to the changes of pregnancy may need your doctor's advice, not an over-the-counter body wash.
This body wash is quite thick and doesn't make a lather, which could disrupt your natural skin barrier. Because of that, it can sort of feel like a creamy lotion; don't expect a shower gel consistency with this product.
I only wish it didn't contain phenoxyethanol! It's not really a pregnancy-safe ingredient and I was avoiding it when I was pregnant. If it bothers you too, choose more natural body wash from my ranking.
Full List Of Ingredients
Water, cocamidopropyl betaine, sodium lauroyl isethionate, hydroxypropyl starch phosphate, sodium chloride, sodium lauroyl glycinate, lauric acid, glycine soybean oil, hydrogenated soybean oil, glycerin, phenoxyethanol, palmitic acid, stearic acid, sodium pca, benzyl alcohol, guar hydroxypropyltrimonium chloride, sodium benzoate, arginine, tetrasodium edta, shea butter, citric acid, maltodextrin, colloidal oatmeal, and lactobacillus ferment.
For a budget-friendly option for body washes during pregnancy, check out the Aveeno Body Wash. It's dermatologist recommended product that offers plenty of hydration at affordable price.
Aveeno is a trusted brand, approved by skincare experts and loved by many women for their baby lotion, so it just makes sense to use the Aveeno Skin Relief Body Wash while pregnant, right? It's also one of the few 'fragrance-free' options for pregnancy-safe body washes.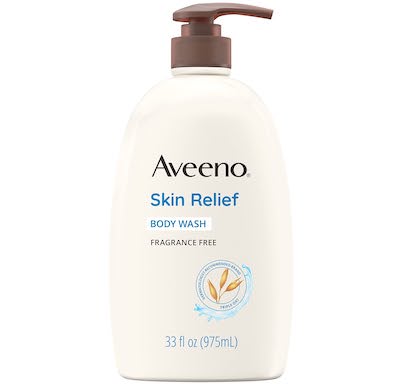 If you have dry and itchy skin, especially right around your middle, this is one of the best body washes for pregnancy. It is designed specifically for dry skin and is made without parabens, fragrances, or even soap! (yes, it's still a cleanser, you will get clean with this body wash).
It's not designed specifically for pregnancy, but it's one of the best-sellers for expecting women, just keep in mind it may contain some synthetic ingredients (like SLS)!
It uses a triple 'oatmeal' approach that incorporates oat flour, oat extract, and oat oil to get you clean and keep your skin soft.
Mamas really found this natural body wash provided relief for dry, itching skin and it kept their skin feeling soft, too. I love that it uses natural ingredients like myrrh (a type of mineral oil), oat and potato starch, which makes it safe for all skin types.
If you're a pregnant woman struggling with smells, this is a great unscented product to help you through the nausea of early pregnancy.
However, it does use more synthetic ingredients than some of the other products on this list. If you're worried about these synthetic ingredients getting absorbed through your skin or getting an allergic reaction, choose one of the first 3 options in my ranking.
Full List Of Ingredients
Water, Glycerin, Sodium Laureth Sulfate, Cocamidopropyl Betaine, Sodium Hydrolyzed Potato Starch Dodecenylsuccinate, Avena Sativa (Oat) Kernel Flour, Citric Acid, Sodium Benzoate, Guar Hydroxypropyltrimonium Chloride, Tetrasodium Glutamate Diacetate, Glycol Distearate, Dipropylene Glycol, Polyquaternium-10, Laureth-4, Acrylates/C10-30 Alkyl Acrylate Crosspolymer, PEG-20 Almond Glycerides, Sodium Hydroxide, CorianderOil, Oat Kernel Oil, Elettaria Cardamomum Seed Oil, Commiphora Myrrha Oil, and Oat Kernel Extract.
CeraVe Body wash is one of the best body washes for pregnancy because it does an excellent job of keeping your skin adequately moisturized.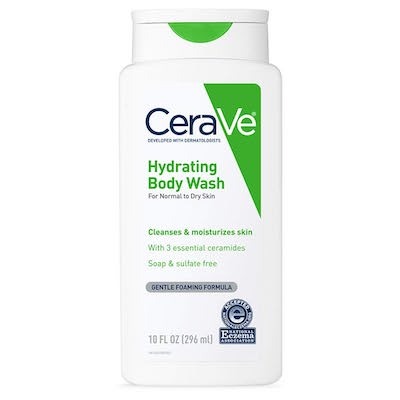 This skincare product is great for all skin types because it uses vitamin E, glycerine and hyaluronic acid to help your skin retain its natural oils.
It's also approved by the National Eczema Association as a good product for dry skin or mamas who suffer from eczema.
CeraVe is soap-free, fragrance-free and contains no sulfates or parabens, either. Despite this, it still makes a nice, gentle lather.
Now, if you are looking to avoid phosphates, phenoxyethanol or synthetic products entirely, this isn't the best body wash for you. While it doesn't incorporate toxic chemicals or artificial dyes, it does use some synthetic ingredients.
Full List Of Ingredients
Water, cocamidopropyl betaine, white petrolatum, lauric acid, sodium cocoyl glycinate, glycerin, glycine soja (soybean) oil, urea, stearic acid, sodium cocoyl isethionate, sodium hydroxypropyl starch phosphate, sodium taurate, sodium chloride, ceramide 3, ceramide 6-ii, ceramide 1, hyaluronic acid, phenoxyethanol, guar hydroxypropyltrimonium chloride, sodium hydroxide, sodium pca, ophiopogon japonicus root extract, tetrasodium edta, ethylhexylglycerin, sodium lauroyl lactylate, phytosphingosine, cholesterol, carbomer, xanthum gum.
Final Decision: Which Body Wash Is Best During Pregnancy?
And we have a tie for the safest body wash for pregnant women suffering from itchy skin: if you want mostly natural ingredients and have 'normal dry' skin, then this Puracy Natural Body wash is a great choice. I love that it is coconut-based and is pH balanced, so it won't disturb your skin.
Speaking from my own experience, if you have extremely dry skin or sensitive skin that needs extra care then this Earth Mama Organics body wash can be really helpful. Its organic, unscented, toxin-free and nourishing formula is the best option for your irritated skin.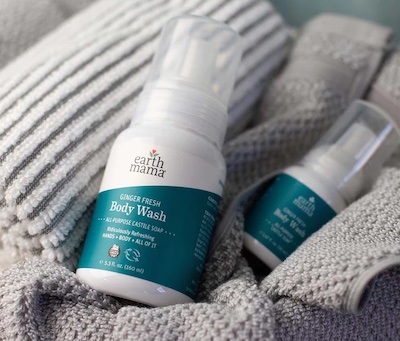 Safest Body Wash For Itchy Skin – FAQ
This part should help you to get more information on how to choose the right and safest skincare products when pregnant.
Which Harmful Chemicals Pregnant Women Should Avoid?
It can seem like pregnant women are bombarded with lists of do's and don't's for their (and their baby's) health. And let's be honest: the lists of what not to do are usually what we see the most: no soft cheese, no raw fish, no alcohol, reduce caffeine, etc.
It can feel overwhelming, trying to manage all the things we pregnant women are supposed to avoid. But, I truly believe that knowledge is power.
I think that when we, as mamas, learn more information about what is best for ourselves and our babies, we can make informed decisions. That might mean putting some favorite products on the shelf for a little while, or it might mean checking the back of the bottle to ensure we are not putting scary chemicals on our bodies.
Some of the items new moms are encouraged to avoid are actually natural ingredients (like essential oils), so this isn't to say these beauty products are 'bad', but it means they are potentially unsafe to use during pregnancy.
Cosmetic Ingredients To Avoid During Pregnancy
Retinol
While retinol is known for its anti-aging and acne-fighting powers, it has been linked to birth defects, so it's best to avoid using it during pregnancy. You can opt for vitamin E oil as part of your skincare routine, instead.
Parabens
Pregnant women should avoid parabens because of the ongoing studies: everything from how they can influence estrogen levels to links to impaired fetal growth and low-birth weight. Better to wait until we have more information
Parabens are often found in synthetic fragrances, so look for skincare and beauty products that use only natural fragrance, or are scent-free. Chamomile or citrus-scented body wash are good alternatives, as long as they use essential oils or leaf extract, not a synthetic scent.
Isobutyl, isopropyl, propyl and methyl are some of the parabens to avoid during pregnancy.
Essential Oils to Avoid
Now, not all essential oils should be avoided during pregnancy, just a few. This is because these essential oils are very potent and some can trigger contractions (which you definitely don't want too early on!) while others can increase blood pressure or trigger bleeding: two things you want to avoid during pregnancy.
The essential oils to not use during pregnancy are:
Jasmine
Sage or clary sage
Rosemary
Other essential oils (like tea tree oil, calendula or lavender essential oil) are completely safe for pregnancy. Nevertheless, it's best to avoid all essential oils in the first trimester. I recommend you to consult your OBGYN or doctor before using a beauty product with essential oil.
The jury is still out on the use of peppermint oil: some say it's dangerous for pregnant women, while others swear by sniffing organic peppermint oil to reduce nausea during bouts of morning sickness. We'll let you and your doctor decide that one.
Salicylic Acid & Benzoyl Peroxide
If you have acne-prone skin, it may be worse with the increase of hormones. However, don't reach for some of the common acne treatments you may have used before, because they often benzoyl peroxide which has been found unsafe for pregnant women.
You could try using products with lactic acid or hyaluronic acid instead.
Now, salicylic acid in small doses is generally okay for pregnant mamas, just don't go for a full facial peel. Salicylic acid in minimal amounts is okay.
Hydroquinone
Used for skin-lightening treatments, this product is unsafe to use during pregnancy.
If you're like me and developed melasma (skin hyper-pigmentation, usually around your cheeks and forehead) during your third trimester, then you may have looked for something to help.
Hydroquinone is not safe to use during pregnancy.
Chemical Sunscreens With Oxybenzone Or Avobenzone
While keeping your skin out of the sun can help prevent melasma during pregnancy, you should use physical barriers (like a sun hat), not chemical sunscreens.
Chemical sunscreens usually include items like oxybenzone, oxtinoxate, homosalate, menthyl anthranilate, avobenzone and oxtocrylene, which are absorbed into the skin. These chemicals are related to some serious fetal health concerns.
Phthalates
Phthalates might be something you've never heard of before, but these harmful chemicals are found in many synthetic fragrances, which are often added to beauty products.
The danger here are the endocrine disrupters that can affect your hormones, which we know is very dangerous during pregnancy. They have been linked to miscarriage and birth defects, so it's best to keep away from them, entirely.
Moms-to-be should look for unscented body washes or ones that use natural ingredients, instead.
Other Ingredients To Avoid
Some other ingredients to avoid include formaldehyde, DEA (diethanolamine) including oleamide DEA and cocamide DEA, DHA (Dihydroxyacetone), DMDM (dimethyl-dimethyl), and toluene.
Notice a common theme here? many of the items to avoid are synthetic preservatives or chemicals. If you stick to natural skincare products made with organic ingredients (other than the essential oils mentioned above) you'll have a lot fewer concerns to look out for.
I recommend you to read my detailed article with list of ingredients in skincare products that pregnant women should avoid.
Is It Safe To Use Body Wash While Pregnant?
We want you to bathe, mama, and body wash is generally more gentle on your skin than traditional soap. So yes, it is safe to use a body wash during pregnancy; just make sure it doesn't make your skin dry or have any of the "things to avoid" in its ingredient list.
Can I Use Any Body Wash When Pregnant?
You should not use body washes that have harsh chemicals, artificial dyes or artificial fragrances or certain essential oils when pregnant.
Know your skin type, and use products that are moisturising and right for your skin tone.
In my opinion a good and safe body wash is one of the essentials for pregnancy – so you could keep your skin fresh and nourished without risking your unborn baby's health!
Which Soap Is Safe During Pregnancy?
While most soaps are considered safe for pregnant moms, remember that your skin during pregnancy can change, becoming more sensitive or easily dry.
If you find that your skin is dry and itchy after bathing, try switching to one of these moisturizing body washes for pregnancy, instead. It may be also a good solution to try natural pregnancy-safe bar soaps which are a more eco-friendly option (and also more affordable in the long run)!
One soap that you should use sparingly is activated charcoal soap.
While you're probably only using this product on your face, activated charcoal soap helps to pull toxins and impurities from your skin – it can also draw the vitamins from your prenatal vitamins out, too. Don't use activated charcoal on a daily basis when pregnant.
Is Cetaphil Body Wash Pregnancy Safe?
While I mention one specific Cetaphil product, they make several types of body washes. The brand states that Cetaphil body wash is pregnancy safe.
However, keep in mind that you may find some synthetic ingredients in it, and some of their body washes contain salicylic acid (probably a very small amount which is rather considered safe, but I still don't like it!).
So if you're looking for truly natural body wash with clean ingredients, that is safe for use in pregnancy, choose more organic alternative like the Earth Mama body wash.
Is Dove Body Wash Pregnancy Safe?
Dove is one of the most popular beauty brands, so many pregnant women wonder "is Dove body wash dafe during pregnancy?". Should you continue using your favorite Dove body wash or is it a "no-no" during pregnancy?
Dove is a soap-free, gentle body wash known to be great for getting smooth skin. However, there were some concerns about Cocomide DEAs, which are suspected to possibly have negative effects on the fetus.
There are a lot of questions around these chemicals, so for now, it's probably best to be extra careful and avoid using Dove while pregnant. I recommend switching it for more safer options like Earth Mama, Green Go or Puracy.
Can I Use A Body Wash With A Scrubbing Ingredient In It?
It isn't a good idea to use anything that is abrasive on your skin while you're pregnant, that includes both natural exfoliants or body washes with scrubbing agents.
Your skin is already going to be extra-sensitive during pregnancy and you don't want body scrubs removing your skin's natural lipids which act as a protective barrier. If you do, it's not just skin-related issues you have to worry about, but also possibly allowing harmful bacteria to get into the micro-tears created by exfoliants, which could lead to an infection.
Take extra care of your skin during pregnancy and choose products that are not only dermatologist-tested, but also pregnancy-safe.
---
Sources of pictures:
Pictures of Earth Mama Body Wash belong to Earth Mama Organics Brand.
Pictures of Luxe Mama Hydrating Pregnancy Safe Body Wash belong to The Spoiled Mama Brand.
Pictures of Cetaphil Body Wash belong to Cetaphil Brand.
Pictures of CeraVe Body Wash belong to CeraVe Brand.
Pictures of Puracy Natural Body Wash belong to Puracy Brand.
Pictures of ALL Natural Tee Trea Body Wash belong to Botany First Brand.
Pictures of Aveeno Skin Relief Moisturizing Lotion For Very Dry Skin belong to Aveeno Brand.
---
The purpose of this article is informative. It's not a substitute for professional medical advice or medical care. Remember: safety first! Consult your doctor/pediatrician in case of any doubts. The author of this article does not accept any responsibility for any liability, loss or risk, personal or otherwise, incurred as a consequence, directly or indirectly, from any information or advice contained here.
Your trust is really important to me: This article includes affiliate links to products that I think are useful for our readers. If you make a purchase through these links, I may earn a small commission at no extra cost to you. Your support helps me run this blog – thank you!