Are you looking for the best ring sling for your little one, that won't cost a fortune? In this article I'm going to share my favorite baby sling carriers that: are safe, ergonomic, easy to put on, made from breathable fabric and don't strain your shoulders. Yes, it is possible to find all of that in one baby carrier!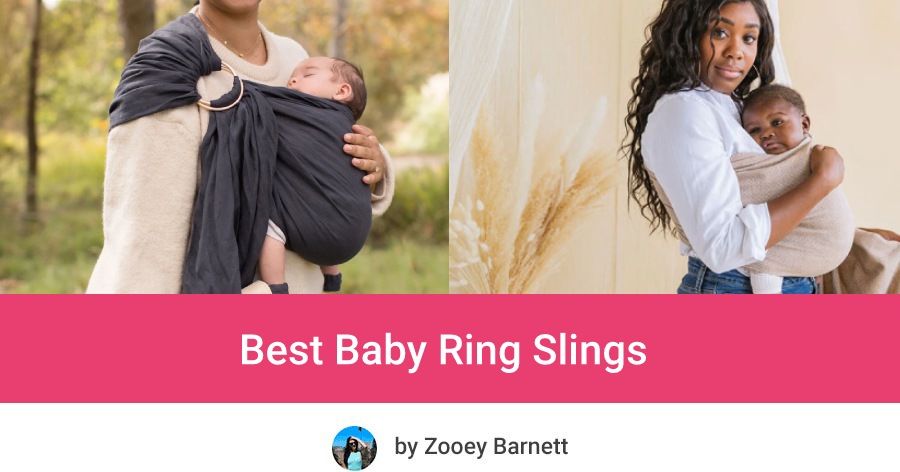 Welcome, baby-wearing parents! Carrying your little one around in a baby carrier can be a wonderful experience and a great way to bond. And a ring sling is an incredibly convenient way to do this.
It's perfect for new mamas who want to be hands-free while multitasking around the house, or simply while taking the baby for a walk. It's the easiest type of baby carriers to put on by yourself, and it's also the best nursing-friendly carrier type!
Rings slings are way cheaper and less bulky than soft-structured carriers, so considering you can use them for about 2 years, this can be an awesome investment.
This article is not a substitute for medical advice. It contains affiliate links.
Best Features
❤️ Best ring sling for breastfeeding
❤️ Putting it on takes a few seconds
❤️ Available in 2 fabric versions (one is more airy, one is more stretchy i easier to adjust)
✖️Less convenient for heavier toddlers (2+ years old)
❤️ Strong and supportive cotton fabric
❤️ Great choice for mild and colder weather
❤️ Holds heavier babies really well (no sagging)
✖️A bit too thick for summer
❤️ Cheapest ring sling in this ranking
❤️ Thicker fabric provides great support even for heavier and older babies
❤️ Made from super soft material, perfect for winter and chilly days
✖️You may sweat in it in hot weather
advantage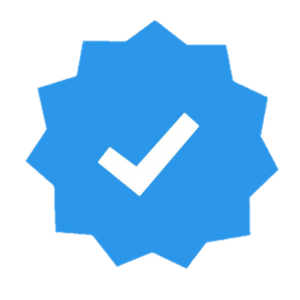 Recommended by 93% of verified buyers!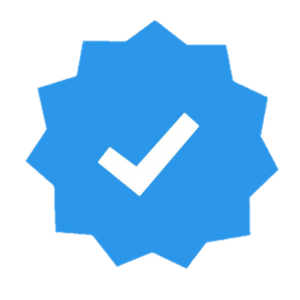 Recommended by 90% of verified buyers!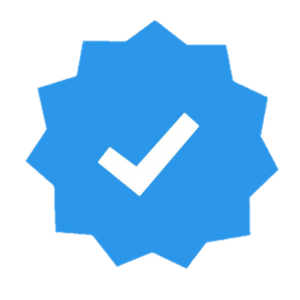 Recommended by 89% of verified buyers!
My Personal Choice
Best Features
❤️ Best ring sling for breastfeeding
❤️ Putting it on takes a few seconds
❤️ Available in 2 fabric versions (one is more airy, one is more stretchy i easier to adjust)
✖️Less convenient for heavier toddlers (2+ years old)
advantage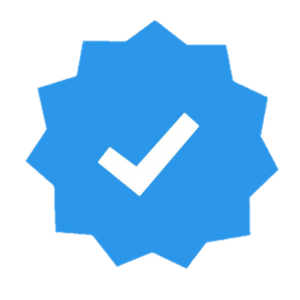 Recommended by 93% of verified buyers!
Best Features
❤️ Strong and supportive cotton fabric
❤️ Great choice for mild and colder weather
❤️ Holds heavier babies really well (no sagging)
✖️A bit too thick for summer
advantage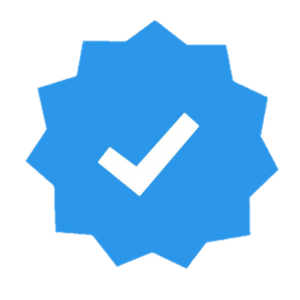 Recommended by 90% of verified buyers!
Best For Tight Budget
Best Features
❤️ Cheapest ring sling in this ranking
❤️ Thicker fabric provides great support even for heavier and older babies
❤️ Made from super soft material, perfect for winter and chilly days
✖️You may sweat in it in hot weather
advantage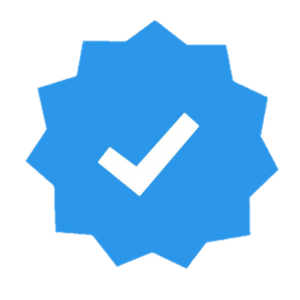 Recommended by 89% of verified buyers!
Before I tried the ring sling baby carrier for the first time, I was worried that carrying a child in a sling that puts the whole baby's weight on one shoulder may be really hard and become painful as the baby grows.
The truth is, with a younger infant, you won't feel that much weight on your shoulder, and this carrying position (from one shoulder to opposite hip) is actually very natural – this is the same position we hold our babies in our arms, as well as cradle them when breastfeeding.
As the child becomes more heavy, you may start to feel more pressure on your shoulder, that's why I recommend ring slings until baby is approx. 1.5-2 years old. After that it may be too heavy to carry your kiddo in this position.
Nevertheless, those 2 years of skin-to-skin contact during babywearing are totally worth the price of a good ring sling.
Now let's see what are the best ring slings in 2023 that won't cost you an arm and a leg.
5 Best Ring Slings For Newborns & Toddlers – Ranking
There are tons of ring slings on the market, but which ones are actually safe for the baby, and comfy to wear for parents?
Whether you're looking for the best ring sling best ring sling for hot weather or baby sling for breastfeeding, I've got you covered!
I created the list of the best-rated ring slings that are recommended by parents and babywearing advisors.
Since I've started my babywearing journey I've tried dozens of different types of baby carriers, and I have to admit that WildBird is my absolute favorite when it comes to baby ring slings! It's also one of best baby carriers for newborns. It's a breeze to put it on, and carrying my baby in WildBird feels so natural. Besides, it fits really well my petite body frame.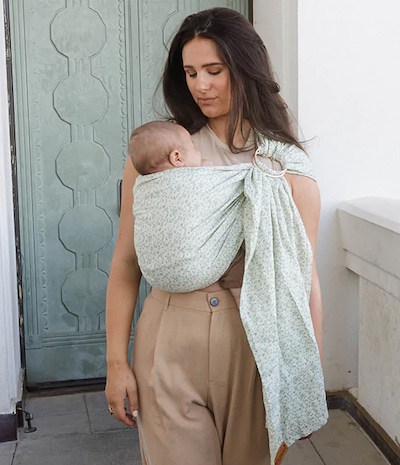 Review
This ring sling comes in two sizes: you can either choose it as 74″ long or 90″ long. Whether you're short and skinny like I am, or a petite mom with large bust, WildBird will surely fit your body! This is the only ring sling that offers two sizes that differ this much (usually it's 10″ difference tops). That's why I think it's these are best ring slings for all body types and sizes.
It's also available in two types of fabric: 100% linen or Tenzel modal and linen fabric blend. Because linen is an ultra-breathable fabric, I recommend this version for summer babywearing and hot climate.
On the other hand, modal (which is also airy and lightweight) gives the sling extra stretch and flexibility, making it easier to adjust and position the baby, for example after breastfeeding. So modal WildBird is better choice if you're looking for a baby carrier for nursing or something that is really easy to put on and tie. Speaking from my experience, I think this is the best fabric for ring sling.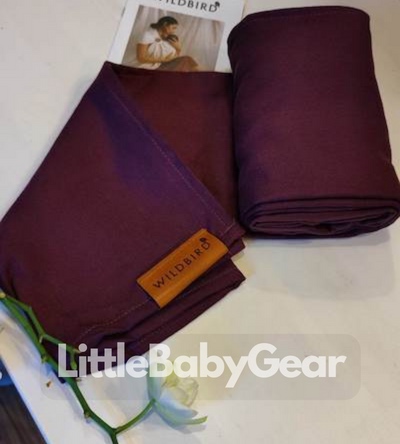 Both versions are incredibly soft – perfect for baby's delicate skin, but also really easy to thread through the rings and adjust to your body. The fabric doesn't feel stiff or rough even at the beginning. And it gets even softer with every wash!
What's important WildBird ring slings have been recognized by Hip Dysplasia Institute as hip-healthy carrier. This means they keep the baby in natural and ergonomic position (M-shaped legs, knees higher than the bum), that is safe for their hip joint and spine. This is one of the safest baby carrier for newborns.
PRO TIP: WildBird has similar price to other slings (like Baby Tula or Lillebaby), but there are a lot of colors from previous collection that are even up to 60% OFF. Keep in mind that only last few pieces left so don't miss out on your chance to get your ring sling much cheaper, before it sells out. Check the collection here <<
If your favorite print is not on sale, you can still get it at lower price – just use the code LITTLEWILDBIRD10 at check out. This discount applies to all colors available here <<
You may be wondering if this baby sling is only suitable for small infants. You'll be surprised, but lots of parents actually use WildBird even with 1.5-2 years old toddlers! It has an impressive weight limit of 35 lbs.
There's one more feature that sets WildBird ring slings apart from other sling carriers – it's incredibly fashionable. You can choose from single color versions (including gender neutral options like Owl version) or multiple adorable prints (my favorite is Bluebell).
Second one on my list of the best ring slings is Baby Tula. It's made from thicker and warmer fabric, therefore it's a better choice for parents who live in mild or cold climate.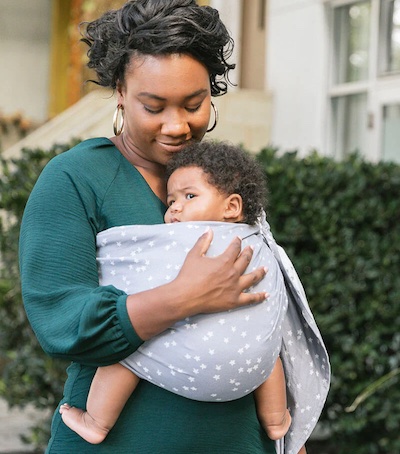 Review
Tula ring sling is available in 2 versions: woven from 100% cotton fabric or woven from cotton and bamboo viscose blend.
In contrast to linen and modal WildBird slings, Baby Tula slings are a bit less breathable, the fabric feels thicker and it doesn't feel stretchy or elastic. That's why it may take slightly more time to learn how to adjust it or position the baby in it. If you want to breastfeed in your ring sling carrier, with Baby Tula it may take some practice, because the fabric has less stretch in it.
But the cotton fabric has one huge advantage – it's strong and doesn't sag over time. It's also nice to the touch and very soft.
Tula also proves that babywearing can be trendy and fashionable. Their slings are available in multiple color versions, with cute patterns. My favorite is this Caribe Sand (which you can also see in the picture below).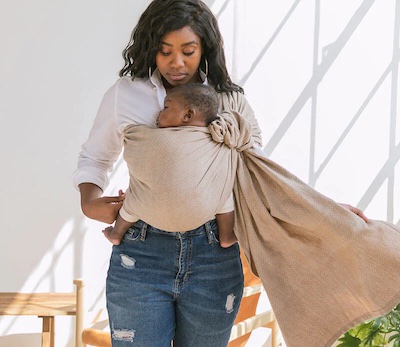 These baby slings will definitely fits parents of all sizes: you can order Tula in standard length (77″) or choose longer version (87″) if you have bigger body frame.
Another good news is that Tula sling carrier has been rewarded as hip-healthy, just like the WildBird. It's safe and ergonomic for newborns, and can also hold older babies (up to 35 pounds).
Lillebaby is most well-know for their incredible buckle carriers that work so well for parents with back pain. But the brand also offers fantastic ring sling baby carrier made from 100% linen.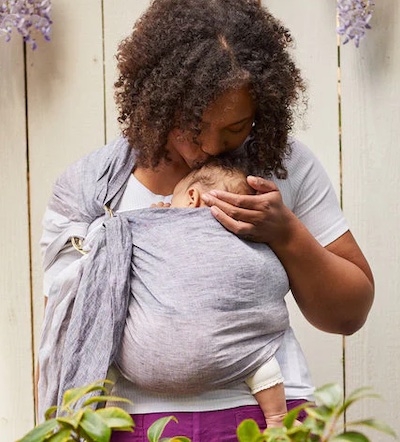 Review
This is another good choice for summer babies and babywearing in warm months. Lightweight and breathable fabric keeps baby cool all the time and prevents both of you from sweating and overheating.
Linen is also great for baby's sensitive skin and feels very soft. But it's less elastic so adjusting it, for example for and after breastfeeding, may take some practice. But once you get a hang of it, putting it on or readjusting will be taking few seconds (literally!).
The huge advantage of linen fabric is how supportive it is. It's strong and holds baby's weight really well, without straining your shoulder and hips.
Lillebaby sling carrier is right now available in 2 colors which you can see here. I prefer the Nimbus version, Rainbow is a bit too flashy for me, but that's just my personal preferences.
Keep in mind that this baby sling is suitable up to 33 pounds, so the weight limit is slightly lover than with WildBird or Baby Tula.
Now it's time for a more affordable ring sling. If you're on tight budget, Moby is an excellent choice. This is the cheapest ring sling (and still good quality and ergonomic) that I recommend in my ranking.
It's recommended for babies weighing 7-33 pounds, and can be used to front carrying, as well as hip carry position.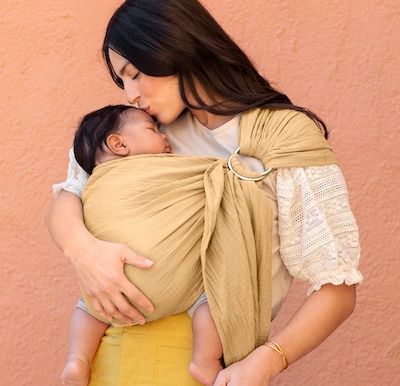 Review
It comes in two fabric versions: one is made from 100% cotton, the other one is made from double gauze cotton fabric.
I prefer the latter one, because it's way softer, feels a bit easier to adjust – it mold around baby's body and keep them snuggly against your chest.
However, you need to keep in mind is that both the cotton and double gauze version are a bit thicker than linen or modal sling carriers. That's why I recommend Moby ring sling for colder weather or chilly climate.
What's more this type of fabric feels stronger and works well with heavier babies. That's why I think Moby is the best ring sling for toddler at cheap price.
Another good news is that in case of a diaper blowout or any spillage during breastfeeding, Moby sling will be easy to clean, because it's machine washable. To be extra safe, use gentle cycle.
There are multiple single-color versions of this ring sling, including a few gender neutral options.
Nalakai ring slings are a good combination of comfort, quality and pretty affordable prices.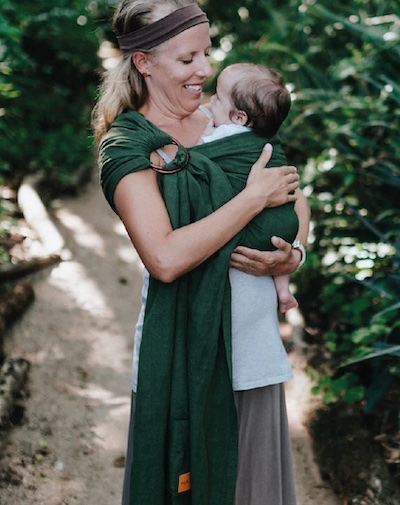 Review
The brand uses bamboo and linen blend for all their slings. This way these baby carriers are breathable and lightweight, provide good ventilation is warm temperature, as well as proper insulation when the weather gets chilly.
Bamboo has also moisture wicking properties so you don't have to worry about getting sweaty or overheating your baby.
According to parents who have been babywearing with Nalakai ring sling, it is very easy to put on and off and it doesn't become loose or baggy with time.
Some moms use Nalakai as a nursing cover when they are out and about and need some privacy for breastfeeding.
You can use this sling for front and hip carrying positions, depending on your child's age and mood. The latter one is great for toddlers who are more curious and want to observe the world when you carry them.
Nalakai baby ring sling is available in tons of single color versions, as well as few patterns.
I need to mention one more thing – Nalakai is the only ring sling in this ranking that hasn't been (yet) recognized as hip-healthy by the International Hip Dysplasia Institute. If you want to be extra safe and have that confidence that you're using the best and safest ring sling for your little one, choose other one from my list.
6. Sakura Bloom Ring Sling
The last place in my ranking goes to Sakura ring slings – not because something is missing from this baby carriers, but mainly because they are INCREDIBLY EXPENSIVE.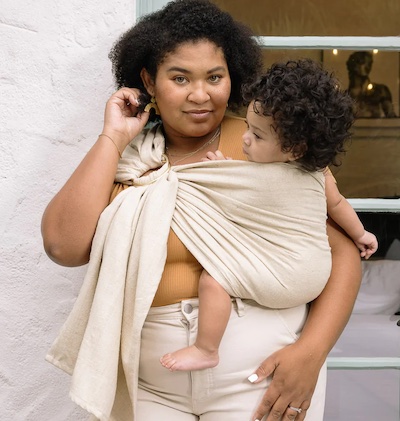 Review
Sakura sling carrier is either made from linen or silk. Linen ring sling costs between $120-$180 which is 2-3 more than WildBird or Baby Tula, so I feel like it's a bit overprices. The silk ring slings are even more price – between $220-$260 – making it even more expensive than top-rated buckle carriers!
If you're looking for something more affordable, you and your child will be perfectly fine with any other ring sling from this ranking. If you have more flexible budget or want the premium, luxury silk fabric, then I'm sure you will not be disappointed with Sakura Bloom quality.
What's noteworthy, the brand uses matte silk fibers, making the sling carrier very strong and soft at the same time, but not slippery (as the regular silk would feel).
The good thing about both types of Sakura ring slings is that the fabrics are breathable, so they are a good choice for any type of weather and all seasons.
However, keep in mind that they are not stretchy – this means you need some time to learn how to thread the sling and place your baby in it in the correct position. On the positive note, they won't sag or become baggy over time!
Sakura baby sling carrier is available in two lengths: 75″ and 82″.
Best Ring Slings – FAQ
If you're still hesitating which of these ring slings is best, or if this is the right type of baby carrier for you, here are a few more things you should know.
Is A Ring Sling Worth It?
Yes, a ring sling is definitely worth it! It's a very comfortable and convenient way to carry your baby, the position is similar to the way you hold the baby in your arms, especially during breastfeeding.
It's one of the easiest to use baby carriers, and it takes only a few second to put it on, adjust and take off. Thanks to long fabric it's highly adjustable for different body types. It's not as bulky as soft-structured carrier, and the fabric is not as long as baby wrap, so it takes up very little space in your diaper bag.
It's also one of the best options for summer babywearing, because there are less layers of fabric around your body (in contrast to baby wrap) and it's not as heavy and bulky as buckle carriers. Besides, most ring slings are made from linen – super breathable fabric that keeps your and your baby's body well ventilated. This means you won't be sweating with it, and your little one won't get overheated.
Plus, it can be used for infants and toddlers (even up to 2 years), so you'll get plenty of use out of it.
A ring sling also allows you to keep your baby close, with skin-to-skin contact that is beneficial for both of you. You can keep your little one close while still being able to have both hands free. Plus, it can help to calm a fussy baby.
It's the best baby carrier for nursing – it makes breastfeeding a breeze. Just lower your baby a bit and your ready to nurse.
Keep in mind tho, that with older kids ring sling may not be perfect for extended periods of baby-wearing because your shoulder may start to hurt. Remember to take frequent breaks.
All in all, a ring sling is a great way to keep your baby close and comfortable while still giving you the freedom you need to go about your day. It's definitely worth the investment!
What Age Is Best For Ring Sling?
In my opinion best age for ring sling is between 3 and 18 months, although most of them are suitable from birth up to even 2 years.
So why 3-18 months of age is best? Well, for some parents ring slings are just easier to use when the baby has more control in neck and head. Sometimes moms feel unsure about positioning newborn in the sling. So it's easier to start when the baby is around 3-6 months old, but there are so many benefits of babywearing with ring sling from day one that you should definitely consider it too!
Regarding the age limit, for me 18 months is usually the moment when baby starts to feel a bit heavy in the sling, but that will of course differ for each parent, and it also depends on how strong and supportive the material is. Some moms and dads use baby slings even with 2-year-old kiddos.
What Is The Best Material For A Ring Sling?
In my opinion the best material for ring sling baby carrier is linen or linen and modal blend.
Linen is breathable and offers proper ventilation, decreasing the risk of overheating for the baby. And also making babywearing more comfy and less sweaty for you.
It's a strong material and provides optimum support for baby's delicate spine and hips. You can feel that it keeps the baby secure and holds theirs weight without putting too much stress on your shoulder or back.
Modal is a great addition because it makes the sling more elastic, stretchy and easier to adjust. Then it is also easier to re-position the baby in the sling for and after nursing. Besides, modal is an ultra soft fabric.
Are Ring Slings Safe For Newborns?
Yes, ring slings are safe for newborns – most of them are suitable from 7 or 8 lbs. If you want to be extra careful, look for a ring sling baby carrier that is approved as hip-healthy. Then you can rest assure that it holds your baby in natural position (called frog position or M-shaped position), that is ergonomic and safe for their developing hips.
---
The purpose of this article is informative. It's not a substitute for professional medical advice or medical care. Remember: safety first! Consult your doctor/pediatrician in case of any doubts. The author of this article does not accept any responsibility for any liability, loss or risk, personal or otherwise, incurred as a consequence, directly or indirectly, from any information or advice contained here.
Sources of pictures:
https://wildbird.co/
https://babytula.com/
https://www.lillebaby.com/
https://mobywrap.com/
https://nalakai.com/
https://sakurabloom.com/collections/ring-sling