2021 is just around the corner – it's time to check out new strollers that are coming out soon! Find out what are the best new strollers for 2021!
There will be a few completely new strollers rolling out in the upcoming months of 2021, as well as few updated & upgraded versions of strollers that are already on the market.
Whether you're expecting your first child or looking for a stroller to accommodate your baby and toddler, I'm sure you will find the right stroller for your family!
Are you excited about the new strollers 2021 as much as I am?!
New Strollers For 2021
Without further ado, let me introduce the upgraded and new strollers 2021. You can already buy or pre-order some of them!
Thule Urban Glide 2 2021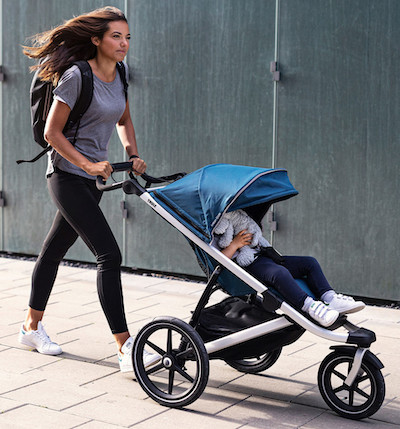 Thule Urban Glide 2 has been one of the best jogging strollers for the last couple of years and it's a perfect choice for active parents. This robust and heavy-duty stroller can handle basically any type of terrain and roll like a breeze.
Although the stroller hasn't changed in terms of functionality, Thule has updated Urban Glide 2 collection for 2021 and now offers 4 new colors:
Black + Grey Melange
Cypress Green
Majolica Blue
Dark Shadow
There is also a Black version from the previous collection.
Thule Urban Glide 2 2021 has been released few weeks ago and you can already buy it! My favorite version is the Grey Melange – it looks so chic!
Thule Sleek 2021
We are still waiting for any news on the new Thule Sleek 2021.
Nuna Tavo Next 2021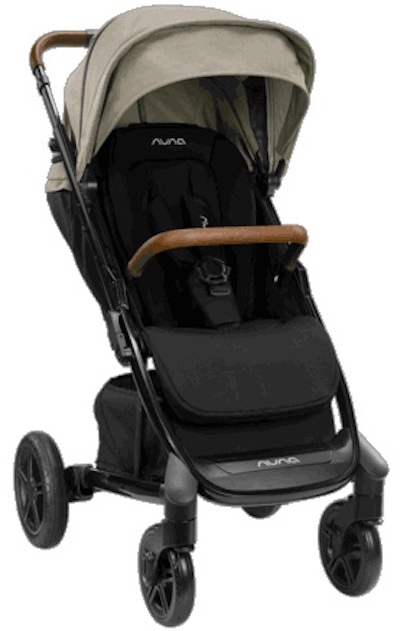 I am really excited about this new version of Nuna Tavo Next 2021. It features Nuna's MagneTech Secure Snap – magnetic buckle that makes harnessing your little one a lot easier.
Nuna Tavo Next 2021 has also redesigned frame with compact fold-away axle. Thanks to this improvement, wheels retract under the frame and the stroller is more compact when folded!
There is one more improvement that I really like: the rear wheels have been redesigned and now they have rubber tires. Plus, there is a new suspension on the rear wheels so we can expect Nuna Tavo Next 2021 to roll more easily and smoothly.
Other upgrades include: self-standing fold for more convenient storage, and a leatherette cover on the arm bar. Moreover, you won't need any adapters to connect this stroller with Nuna Pipa Series infant car seat.
Tavo Next comes in 3 colors: Granite, Caviar and Timber (this one is a new addition to the collection). > Here you can see all currently available colors <
Nuna Demi Grow 2021
Nuna's expandable stroller got only a facelift for 2021. This new version has brown leatherette handlebar and arm bar which gives the stroller more stylish and luxurious look. New Nuna Demi Grow 2021 has also a redesigned harness with magnetic clips that make buckling the child so much easier.
The magnetic clips easily slide into the buckle making the harness much more user-friendly. If the grandparents are frequently using your stroller, they will definitely appreciate this feature.
This new stroller is already available for winter 2020/2021 season.
UPPAbaby VISTA V2 2021
UPPAbaby VISTA went a makeover in 2020 and changed name to VISTA V2. Based on the current information, there will be no updates to VISTA V2 in terms of functionality and features, but we are still waiting for confirmation about color lineup. Stay tuned for newest information on 2021 UPPAbaby VISTA V2 release date.
UPPAbaby CRUZ V2 2021
Just like VISTA, CRUZ went through a HUGE update last year and there will be no new version for 2021. However, there may be some new colors coming out in 2021 (probably in February). I'll update this post as soon as UPPAbaby share some information about the changes for 2021.
Silver Cross Wave 2021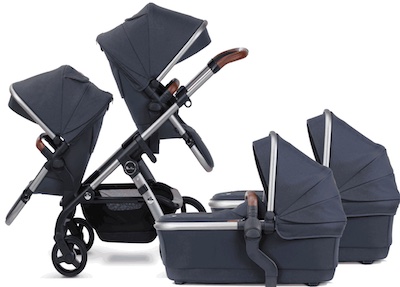 This stroller went a massive makeover and I can't wait to test it in 2021.
The new Silver Cross Wave 2021 has over 2 pounds lighter chassis, smaller construction and smaller fold! Toddler seat features new bamboo fabric seat liner, while the bassinet has now a zipper on the apron. Altogether, there are 30 different seating configurations – this expandable stroller is one of the best choice for parents who plan on having more than one child.
The brand has redesigned wheels now the tires have deeper tread. All-wheel suspension ensures smooth ride and easy one-hand pushing.
Wave 2021 has a new color collection with woven fabrics and 3 fashions to choose from: Charcoal, Zinc and Indigo. This new stroller for 2021 looks so elegant and trendy. And it's already available for the winter '20/21 season!
Mountain Buggy Nano 2021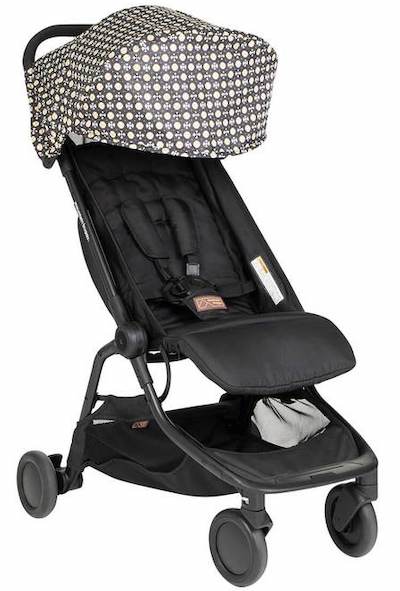 For the sixth consecutive year Mountain Buggy is introducing their limited edition print to celebrate Chinese culture and 2021 – which is the Year of the Ox.
This new special edition is called "Heart Of Gold" and it's available for winter '20/21.
Bugaboo Donkey3 2021
Donkey has been one of my favorite strollers basically since I was pregnant for the first time. It's so versatile, high-quality and stylish. You can use it as a single or double stroller – it really grows with your family.
Bugaboo upgraded their iconic stroller in 2020 and changed its name to Donkey3. The stroller became almost 2 pounds lighter, got a large mesh panel on the canopy which doubles as a peek-a-boo window.
The bassinet has new side pockets for your small valuables and a rotating bumper bar to make taking baby in and out much easier. Moreover, the side basket has new closure: there is a zippered cover integrated into the basket.
As you can see Donkey3 has changed a lot last year and it will probably stay the same for 2021. But look out for new fashions in the color lineup – once in a while Bugaboo releases special collection inspired by latest trends.
Bugaboo Ant 2021
Bugaboo Ant is right now on a huge sale (it's 25% OFF!) so it is highly likely that in 2021 we will see a new version of this lightweight travel stroller. Stay tuned for updates on Bugaboo Ant 2021 release date.
Bugaboo Lynx 2021
Lyns is the newest addition to Bugaboo collection and it became really popular this year. We are looking forward to seeing new features and upgrades for 2021! I'll update this post as soon as we have more information on Bugaboo Lynx 2021 release date.
Bugaboo Fox2 2021
Bugaboo Fox2 has been updated and improved this year and I doubt there is going to be new version of this stroller, but I guess we are going to find out in upcoming weeks!
Cybex Gazelle S 2021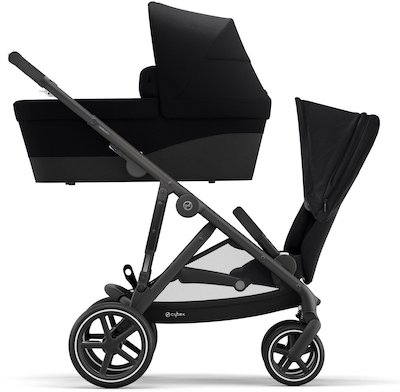 This new stroller has been released a few weeks ago and I'm pretty sure it's going to be a hit in 2021.
It is Cybex first expandable stroller that offers 20+ seating combinations with toddler seats, carry cots and Cybex infant car seats.
You can use it as a single stroller with one toddler seat and additional shopping basket. With Cybex Gazelle 2021 stroller, you won't have to worry about lack of storage space in double mode. It feature gigantic underseat basket that can accommodate all your shopping bags and a large diaper bag.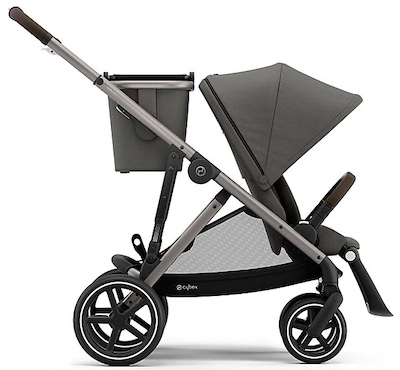 I have a feeling 2021 Cybex Gazelle S will be a fantastic, more affordable alternative to high-end expandable strollers like UPPAbaby VISTA V2 or Thule Sleek!
---
More information about new strollers soon!
In the meantime follow LittleBabyGear on Pinterest & Facebook and be the first to know about new strollers for 2021!