Christmas is just around the corder, so it's a perfect time to share with you my favorite baby boutique clothing brands that have the best collection of cute baby Christmas outfits.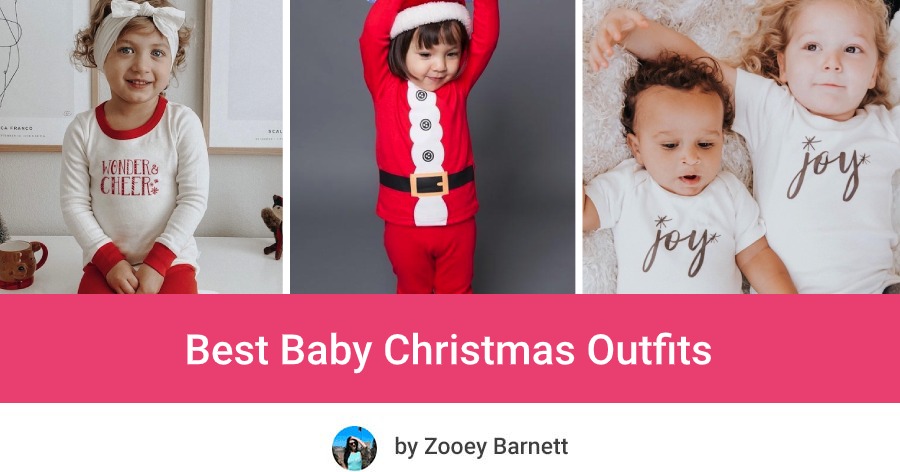 Xmas is the most wonderful time of the year. To celebrate it and make it even more memorable, you could dress your little bundle of joy in cute baby Christmas clothes.
It will be a perfect way to get you and your little one into the festive spirit and begin to celebrate this magical time. Just think about those adorable photos you will take with your baby dressed in Christmas outfit for infants. This will be a fantastic memento!
I prepared for you a list with my recommendation of the best baby Christmas outfits to celebrate this year Xmas.
Best Christmas Outfits For Infants
My favorite baby boutique clothing brand is Finn+Emma – I'm pretty sure you are also going to love their Xmas collection made of 100% certified organic cotton and finished with non-toxic dyes – everything is gentle for baby's sensitive skin. Even the snaps are lead-free and nickel-free.
I have also picked a few baby sets and Christmas pajamas from other brands which use baby-safe materials.
Here are my recommendations for the best baby Christmas outfit:
1. Petidoux Holiday Cookies Baby Set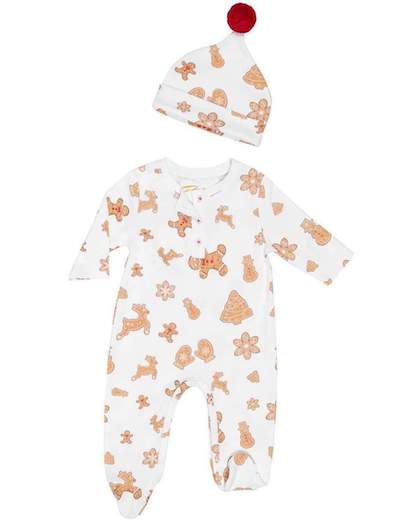 This super cute baby Christmas outfit set includes a bodysuit and a matching hat with red pompom. The print is so adorable and I'm sure your little one will love to discover all pictures: little gingerbread cookie reindeers with red nose, Christmas trees, snowflakes and snowmen.
PRO TIP: This is a perfect choice if you'd like to get baby and toddler matching Christmas pajamas! What's more – you can also get a matching mommy's pajamas! Just imagine how adorable you and your little ones will look in the Xmas pictures.
2. Finn+Emma Merry Christmas Onesie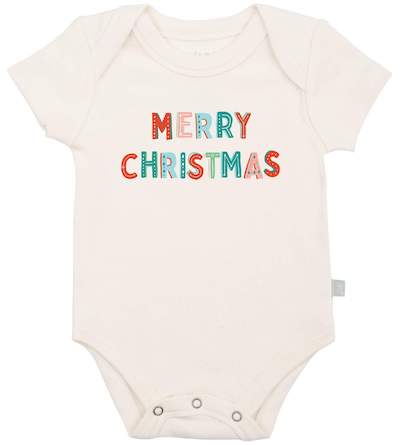 It's one of my favorite baby 1st Christmas outfits – ideal for those cute Xmas photos that will help you to remember this moment forever.
This graphic is available not only as a bodysuit, but also as a toddler T-shirt.
If you'd like to browse through all Xmas & New Year's Eve graphics click here. I'm sure you will find the re the best baby Christmas outfit for your wee one!
3. Vaebait Baby Santa Suit Pajama Set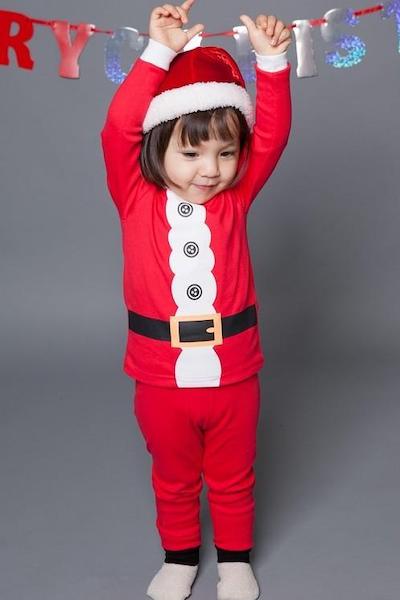 If you're looking for the most adorable baby girl or baby boy Christmas outfits this is your best option. Dress your baby in the Santa Suit Pajamas while you wait together for Santa to bring presents!
It's available in 5 sizes: for 1-7 year old kids.
4. Finn+Emma Christmas Deer Bodysuit & Pajamas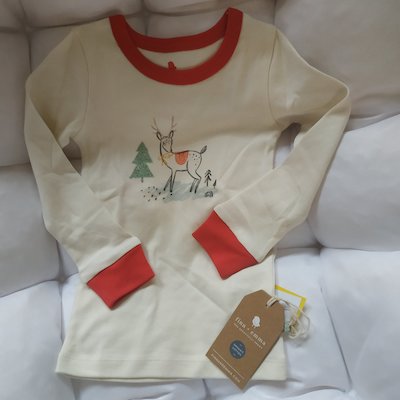 You can get this cute print as bodysuit long sleeves for infant or pajamas for older child. It is one of best baby 1st Christmas outfits! Just take a look at this simple, adorable graphic. I'm sure your little one will love it! With this buttery-soft outfit your baby will be comfy throughout the festive season.
You can also save it as a keepsake!
PRO TIP: This outfit is a perfect choice if you're looking for baby and toddler matching Christmas pajamas! You can find matching PJs for kids up to 4 years, with the same print.
5. Vaenait Baby Santa Pajama Set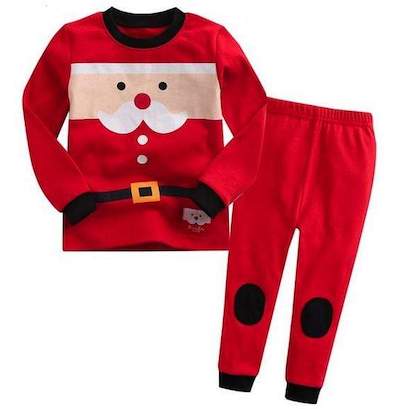 Who wouldn't want to have their own little Santa? Unpacking Xmas gifts will be even more exciting and pleasant when your kiddo is dressed like one!
This baby Christmas outfit is absolutely adorable and ideal if you want to get into the festive spirit.
Available in 5 sizes for toddlers and older kids – up to 7 years old.
6. Finn+Emma Snow Globe Onesie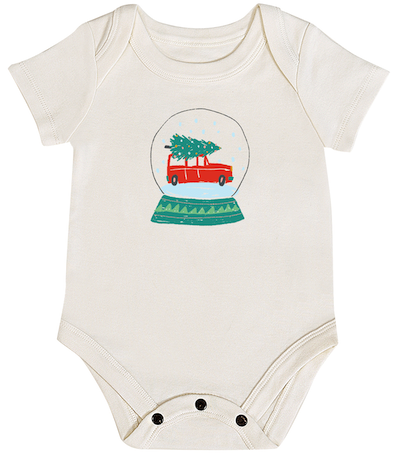 This is a fantastic first Christmas baby outfit – whether you're going on a trip to the Christmas tree farm or having low-key day with family and decorating your baby's first Christmas tree.
Besides, it's a great choice for Xmas home photoshoot.
If you prefer, you can choose a T-shirt or matching pajamas with the same print (for kids up to 4 years). The fabric is so cozy and gentle!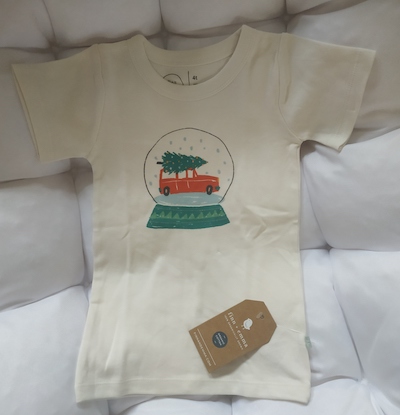 7. Winmany Baby Girl Christmas Dress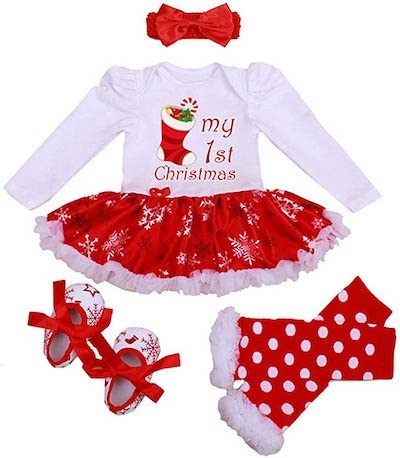 If you're looking for something more elegant for your little girl, this set will be perfect! It includes baby girl Christmas dress romper, gorgeous leg warmers, shoes and cute headband.
It's the cutest and sweetest first Christmas outfit for baby girl – perfect for Xmas party and family photos.
This inexpensive outfit is the perfect way to mark your baby's first Christmas and you can also save it as a keepsake!
Available in 5 sizes: from newborn baby to 2-year-old toddler.
8. Petidoux Candy Canes Baby Set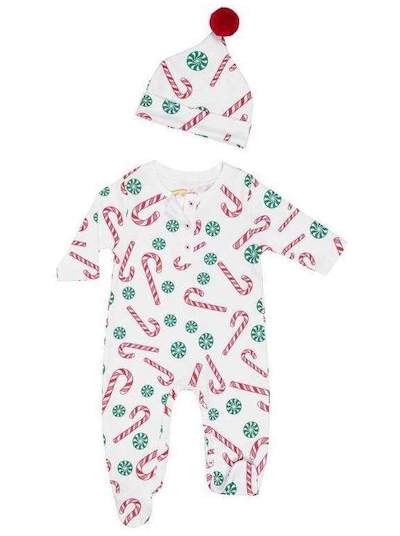 Is this the most adorable baby's first Christmas outfit ever!? The pattern is so sweet and its bright colors will attract your baby's attention.
This Xmas baby outfit includes onesie with footies and a matching red-pompom hat.
9. Finn+Emma Joy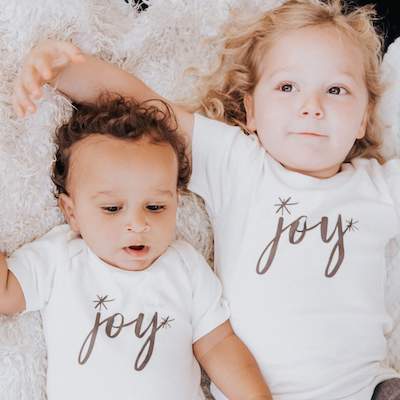 This festive bodysuit with short sleeves is available in two colors: neutral and red. It's so adorable, perfect for the whole festive season and great as a first Christmas gift for baby. You can also get a matching T-shirt for older siblings!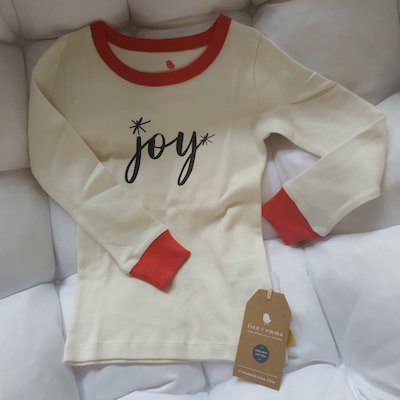 10. Petidoux Magical Reindeer Baby Set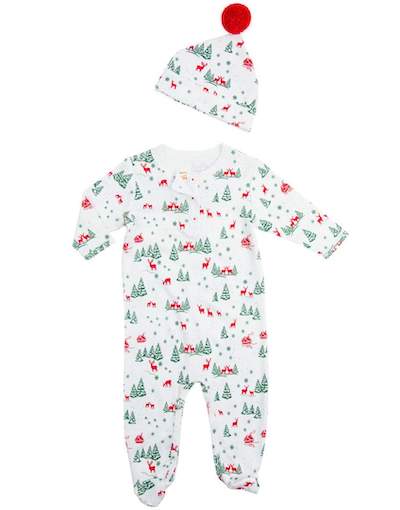 Look at this reindeer bodysuit and that cute adorable red-pompom hat. Can you imagine how sweet your baby would look in it? It's an awesome outfit for family Xmas picture!
This Christmas baby outfits is perfect for their very first Christmas – available in 3 sizes (0-3M, 3-6M and 6-9M). It's also one of my favorite gift ideas for a Christmas baby!
11. Finn+Emma Penguin Onesie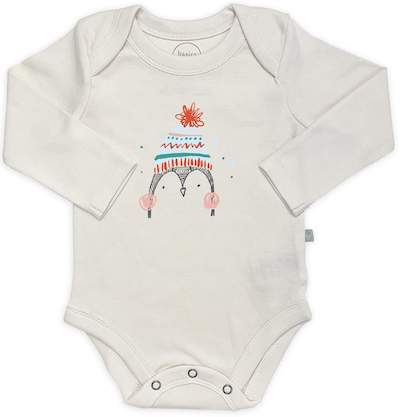 Perfect choice to celebrate the holiday and winter season, not just the Xmas itself. Just imagine how cute your baby will look in this bodysuit.
The best thing about this onesie is that this design is great any day of the week – your little one can wear it throughout the winter from December to February!
This cute Christmas outfit for infants is available in 4 sizes. You can check out the sizing guide here.
PRO TIP: For a matching Christmas outfit for your toddler choose Penguin T-shirt with red pants.
12. Skylar Luna Stars Long Sleeve Pajamas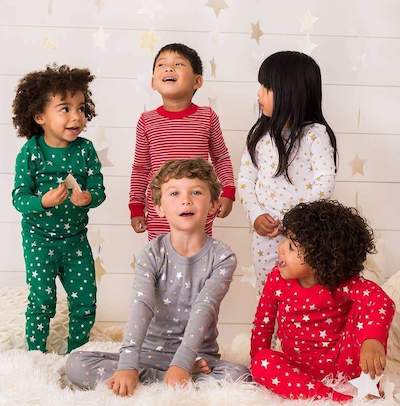 This cute baby Christmas outfit is just perfect for spending family mornings near the Christmas tree, singing carols, playing games and taking winter-themed photos.
Skylar Luna PJs are made of organic cotton that is shrink-resistant.
These pajamas come in multiple colors: red, white, green, grey (plus there are more patterns: with snowmen or snowflakes).
13. Solly Baby Sleeper Basil Snowflake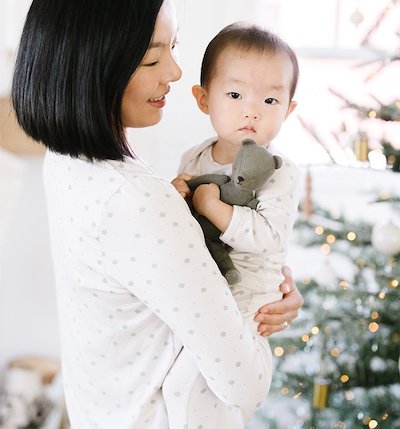 Celebrate holidays with this silky soft sleeper made of non-toxic, organic and eco-friendly material (Lenzing Modal). It's super gentle, lightweight and airy – and allows baby's skin to breathe.
If you're looking for Christmas outfit for infants – choose the Solly sleeper. It's ideal for baby's first Christmas.
PRO TIP: You can also pair it with knotted hat.
---
The purpose of this article is informative. It's not a substitute for medical consultation or medical care. Remember: safety first! The author of this article does not accept any responsibility for any liability, loss or risk, personal or otherwise, incurred as a consequence, directly or indirectly, from any information or advice contained here.
Source of pictures: