When you are traveling with a baby you have to be prepared for any surprises. Properly chosen, safe and comfortable lightweight stroller can make family vacations much easier.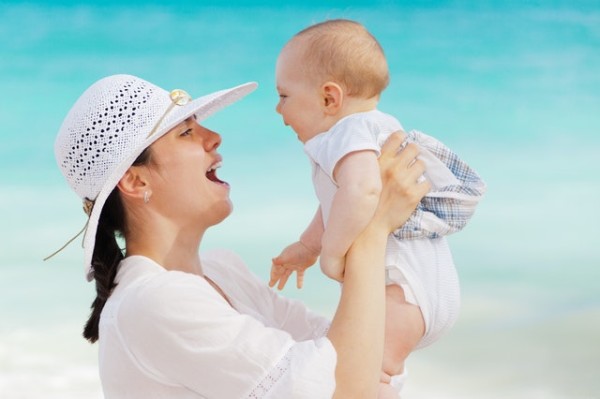 Light, compact and portable stroller is a must have if you plan on traveling with your baby, no matter if you're going to travel by plane, car, train or bus.
What features should have a stroller to provide convenience and comfort during holiday?
Size
If you travel by car you should pick a lightweight stroller that will easily fit in your car trunk. You will probably have a lot of things to pack for you and the baby, so the folded stroller can't take up the whole or even a half of the car trunk!
There are some lightweight strollers that feature compact but long fold which still takes up some space – like Inglesina NET. But there are also few strollers design specially for travel – like GB Pockit or Mountain Buggy Nano, which fold into a compact, small package that not only easily fits in the car trunk, but can even fit behind the driver seat!
If you travel by plane, it would be definitely nice to have a stroller that can be take on plane and put in the overhead compartment. Only few strollers features such a compact fold: GB Pockit, Baby Jogger City Tour, Mountain Buggy Nano are the best in this category. Of course before each trip you need to check specific carry-on regulations and make sure folded stroller dimensions meet those regulations.
Why it is useful to have a stroller on board? First of all, you don't have to worry that your stroller get bumped-around, broken or torn apart. Secondly, you don't have to wait for it after landing which always adds unnecessary stress to already stressful trip with a kid. Moreover, not every child feels good on airplane and often such a trip can be tiring or even exhausting for baby. It is good to have a possibility to put child into the stroller right after landing and quickly move around the airport.
Small folding size is important during travel by train and bus as well. In public transportation we don't usually have much space therefore compact stroller that takes up small space is really useful.
Weight and folding
Another feature – lightweight construction and easy folding. Stroller for travel with baby should be light enough so you could easily lift it and even carry around the airport or train station. Folding should be quick and easy to do, even when you need to handle fussy infant or moody toddler.
Besides, if you travel with an older child who can walk, lightweight stroller will be also very useful. Thanks to easy folding and opening your child could ride in it whenever he needs to and when he is rest to walk again, you can carry the stroller on your shoulder effortlessly.
Besides at the airports there are usually lots of people and many escalators so lightweight construction is very important, especially if you have a lot of luggage to carry – I'm sure you don't want to have a bulky and heavy stroller to transport.
Maneuverability
Travel stroller should be not only light, but also maneuverable and easy to steer. It should have a tight turning radius and be easy to operate in crowds (for example at the airport or in places where there are a lot of tourists).
Wheels
Many lightweight travel strollers have rather small wheels which are great for flat, even terrain, but not of an off-road cruising. However, some of them can handle cobbled streets and narrow old sidewalks which are typical for old towns, especially in Europe.
But you should be aware that small, plastic or rubberized wheels don't provide super smooth and cushioned ride like big air-filled tires. However, few models have suspension which can be very useful on more rough and uneven terrain. So on flat terrain you can expect fine, comfortable ride, but on bumpy surface lightweight strollers usually wobble more or less.
Seat and canopy
Who said that stroller for travel can't be comfy and cozy for the baby?! During sightseeing recline seat can be especially useful. If your child like to nap during strolling, the lightweight travel stroller must have multi-position recline seat.
Moreover, if you travel with older child you should check if the back rest is long enough to provide comfortable ride.
Another useful features is adjustable footrest, but I must tell you – this is very rare function among small and light strollers for travel.
If you plan on traveling to a place where the climate is hot, your stroller must have a large canopy that would protect your child from the sun. It should also provide nice ventilation, to prevent your baby from overheating.
Unfortunately not every lightweight travel stroller has big, expandable sunshade. GB Pockit has tiny hood which doesn't give much shade. Mountain Buggy Nano and Baby Jogger City Tour have much better canopies as they cover the child really nicely.
Storage space
Lightweight strollers usually don't allow to hang heavy diaper bags from the handlebar, so it is good to have a large storage basket that would accommodate all of our gear during day trips.
Handlebar
Other useful feature that is worth considering is a single, adjustable handlebar, instead of two small handles, as it provides more easy pushing and turning.
Accessories
Remember that it is also nice to have a weather shield and insect cover, especially if you are going somewhere where there are a lot of mosquitoes or where it rains often and the wind is strong.