If you want to improve your pelvic floor muscles strength, getting the best kegel trainer can be a great help. Here I'm going to compare two amazing pelvic floor toners: Perifit vs. Elvie Trainer.
As a new mom, you've probably heard all about the best ways to help babies sleep, how to support their neck, and give tummy time – but what about YOU, Mama?
There's not much talk about how, after giving birth, many women face difficulties with a weak pelvic floor. These issues can be painful, cause embarrassment, or result in poor mental health.
This post is all about pelvic floor trainers and what are the best at-home devices for new moms: Elvie Trainer vs. Perifit Kegel Exerciser.
This article is not a substitute for medical advice. It contains affiliate links.
Best Features
❤️ According to moms it makes Kegel exercises entertaining
❤️ The app shows you how to do the exercises properly
❤️ It really works - moms see the difference in pelvic floor strength after few weeks
❤️ Users noticed improvement in my pelvic floor function and pain decrease
❤️ It's super easy to use
❤️ It helps with problems like holding your bladder after childbirth and weakness in pelvic floor, loss of sexual stimulation
❤️ Great feedback that allows you to learn how to do the exercises correctly
❤️ You can see your results in the app on your phone
❤️ This pelvic floor toner had steeper learning curve
advantage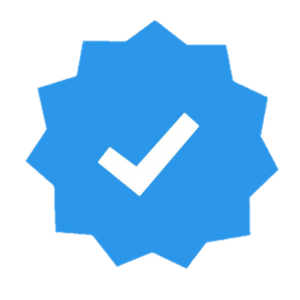 Recommended by 94% verified buyers!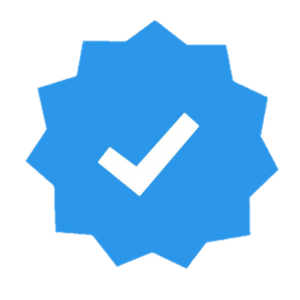 700+ positive reviews
My Top Choice
Best Features
❤️ According to moms it makes Kegel exercises entertaining
❤️ The app shows you how to do the exercises properly
❤️ It really works - moms see the difference in pelvic floor strength after few weeks
❤️ Users noticed improvement in my pelvic floor function and pain decrease
❤️ It's super easy to use
advantage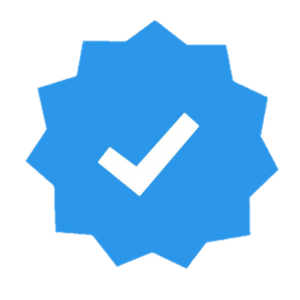 Recommended by 94% verified buyers!
Best Features
❤️ It helps with problems like holding your bladder after childbirth and weakness in pelvic floor, loss of sexual stimulation
❤️ Great feedback that allows you to learn how to do the exercises correctly
❤️ You can see your results in the app on your phone
❤️ This pelvic floor toner had steeper learning curve
advantage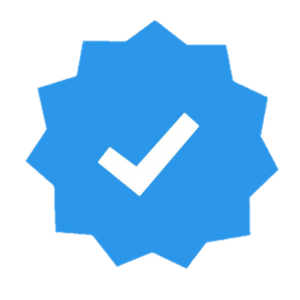 700+ positive reviews
Last update on 2022-11-28 / Affiliate links / Images from Amazon Product Advertising API
Why Should I Get A Pelvic Floor Trainer?
You cannot see your own pelvic floor muscles. And while you can feel yourself contract or relax your muscles, you may not be certain that you're doing the exercise properly.
This is important, because, if you bear down instead of contracting up, you can cause further damage.
Because of this, it is a good idea to purchase a pelvic floor trainer that will help you strengthen your kegel muscles properly (and/or book an appointment with a physical therapist).
Perifit Review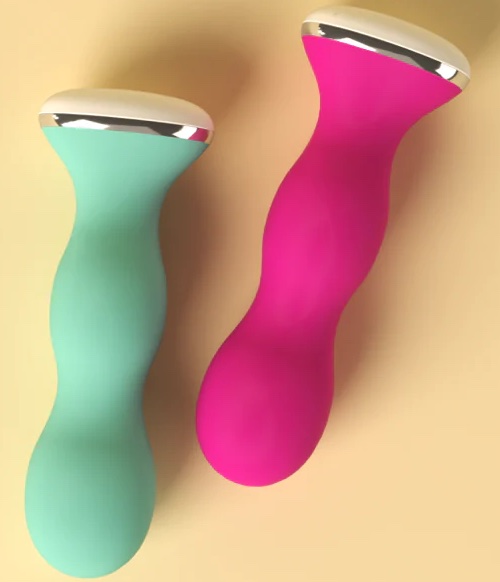 Perifit is a pelvic floor trainer, a kegel exerciser and a video game, all in one!
Designed by doctors, this innovative device provides a fun way to track your kegel exercises and ensure you're doing them properly.
The Perifit also monitors relaxation between each squeeze, which is very important to not cause tightness. This was recommended by professionals as a personal trainer to help users not only strengthen, but also relax their pelvic floor.
The game provides real-time biofeedback, so you can begin to understand how to control your pelvic floor and the area around your perineum.
What Is Perifit?
The Perifit is an intra-vaginal device made of medical-grade silicone. The wand shape has two built-in sensors to detect muscle use in the pelvic floor and intra-abdominals.
There are specific training programs to target issues such as incontinence, postnatal recovery, and sexual health.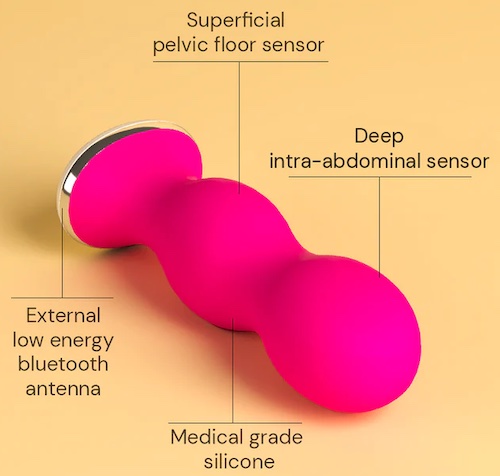 How Do I Use Perifit?
If you have experience inserting a menstrual cup, then you have the idea. All you do is insert the soft, silicone device into your vagina, with a little pressure so that it stays inserted while you are standing.
Next, connect your phone to the app (it's free!). After you've set up your profile and selected a training program, you can start playing games.
Examples of games: use your muscles to 'lift' a butterfly on your phone's screen, or, through contractions, move a character through a maze.
The game will let you know the force of your contraction in real-time (at the bottom of the screen) and keep track of your progress.

You can use standing, but lying on your side with your knees up is recommended as the most comfortable position.
Motivation
In terms of motivation, the Perifit is awesome. Because this type of pelvic floor workout is fun, you're more inclined to do it and to perform the kegels for longer durations of time. A win-win!
Other ways the Perifit helps to keep you motivated:
a variety of games
new games released regularly
notifications to your phone to remind you to play
you can compete with other players
if you're short on time, you can do quick 5-min workouts and not a full training session
Care
The Perifit is waterproof and easily washed with soap and water. You should wash before and after each use.
The battery lasts a shocking 5 YEARS! You likely won't need to recharge this device.
There are no wires or ports; it is considered a medical device.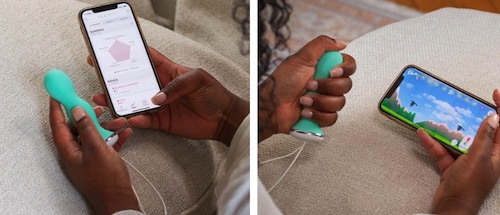 Fine Print
Perifit advertises that you should begin to see improvement in as little as 2 weeks. They offer a 100-day money-back guarantee to back it up, too.
It has a 5-year warranty, so should anything go wrong, you're covered.
Perifit also offers free shipping and free returns.
What Mamas Love About Perifit
Moms who own Perifit love how easy it is to use: it's a no-brainer to insert and can be easily cleaned with regular soap and water.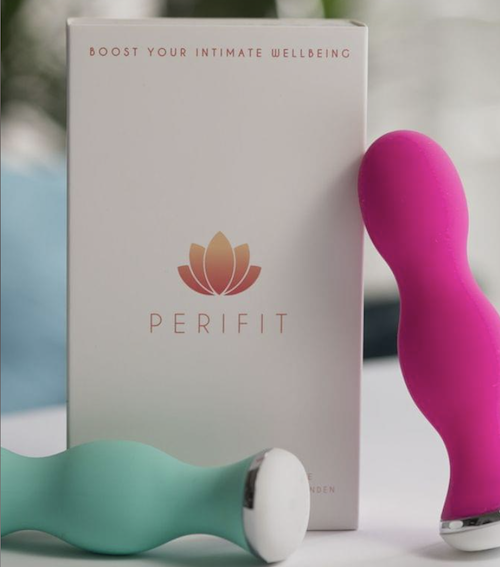 The app coaches you how to do a correct kegel and gives you tips along the way. Besides, the program is motivating, so you will be interested to do it regularly.
New moms shared that they saw improvement in their bladder control, less pain and better orgasms when they regularly used the Perifit for 10-15 minutes a day, over several weeks.
Elvie Trainer Review
The Elvie Trainer is a kegel trainer that uses special sensors to measure the strength and quality of your pelvic floor contractions. It uses vibration to help you perform some of the exercises, but it is not a vibrator-toy.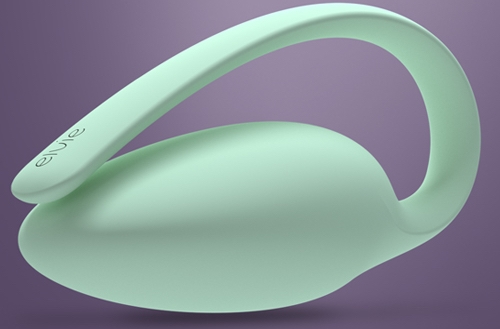 The device was created by a team of doctors, researchers, and pelvic floor specialists, and incorporates the same biofeedback technology used by hospitals. The exercises involved are clinically proven to improve issues such as bladder incontinence.
Together with the free app, you will see real-time feedback to accurately assess your at-home exercise, from the convenience of you phone screen. The app records your routine and follows your progress so that you can continue to improve.
What Is Elvie Trainer?
The Elvie Trainer is a medical-grade silicone inter-vaginal biofeedback device that works by measuring direct force (i.e. the strength of your contractions) and using vibration to help you perform optimal kegel exercises. It's an FDA-approved device with special features, such as strain detection.
The app provides feedback in terms of your LV score, which rates the strength, quality, and duration of your kegels.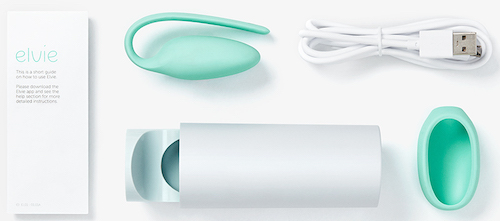 How Do I Use Elvie Trainer?
The Elvie home devices have an unusual shape. Because no two women are the same, the Elvie comes with a removable, optional cover that can help you get an optimal fit for your body.
Insert the pod into your vagina, with the slim rod remaining outside of your body, against your pubic bone. Connect the device to the app and set up your profile. Then you follow the training sessions and track your progress.
You can perform the exercises while standing or laying down.
Elvie suggests using the device every day, if possible, but at least 3 times a week.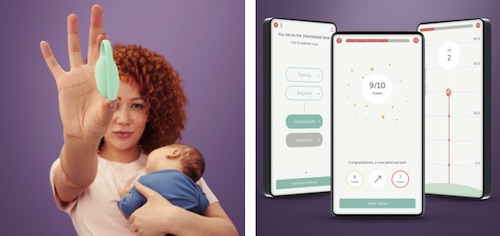 LV Score
When you customize your profile with the Elvie app, you will notice that you have an LV score. This rates the force of your contractions. The benefit of this is that makes it easy to see if you are improving or not.
Elvie Trainer Programs
The Elvie Kegel Trainer offers several programs that monitor specific movements:
Lift: lifting is one of the top-recommended pelvic floor exercises
Pulse: how quickly you can contract your muscles in a series.
Hold: how long you can continually squeeze a contraction
Speed: the pace of your 'pulses'
Step: combines multiple movements for improved coordination and all-around pelvic strength
Strength: the quality of tension of your kegels
Motivation
The Elvie Trainer sends reminders to help you complete your workouts regularly, but it's not automatic, you have to customize this under 'settings' in the app.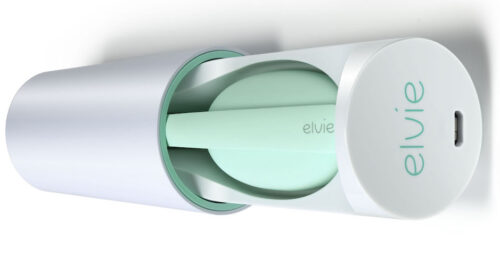 A Few Tips For First-Time Users
Charge your Elvie before the first use.
Wash your hands, then wash the Elvie before insertion (always wash before and after each use.)
You may use the Elvie while you're on your menstrual cycle if you so choose. You cannot use it together with a menstrual cup, you must remove the cup before inserting the Elvie.
Fine Print
The Elvie Trainer comes with free shipping and a 2-year warranty. The company does not accept returns, but they do offer customer service for a broken or faulty device.
What Moms Love About Elvie Trainer
Women loved the straightforward and accurate ratings for your workout. They also loved that the app was easy to use.
Raving reviews shared how moms were more satisfied with the Elvie than with kegel balls or other trainers they had tried.
Most new mothers liked the sleek carry-case the device comes in.
The design of the device, however, had some mixed reviews. Some loved the small, unique design, but others found it more difficult to get into position or that it slipped out when standing.
Other negative reviews shared that sometimes there was a connectivity issue between the phone and the device, and it caused a problem to complete the training session.
I recommend you to read the real customer reviews on your own here (and check the current price as well).
Elvie Trainer Vs. Perifit – What Are The Differences?

Design
The two devices have very different designs: the Perifit is a wand that comes in vibrant colors, and the Elvie is a curved green pod. While they both work by inserting into the vagina, by comparison, the Elvie Trainer usually takes more practice to properly place.
Use
Both devices are easy to use and connect with most smartphones. The Perifit does not need to charge and comes with a 5-year battery. The Elvie Trainer comes in a carry case that doubles as a charger.
Frequency
Perifit recommends using the device daily, for 10 minutes a day. Elvie suggests using daily, or a minimum of 3 times a week, for at least 5 minutes.
Duration
Perifit claims that with consistent use, you will see results in as little as two weeks. The Elvie trainer advertises that customers saw results in approximately three weeks, with regular use.
To see a real difference, new mamas need to be consistent.
Which Pelvic Floor Trainer Is Best: Perifit Or Elvie?
While these are both great trainers, Perifit's fun, motivational games make their kegel exercisers the overall winners. The long-life battery is a good benefit, too!
In the end, it all comes down to the frequency of workouts for new mamas to see improvements, and with Perifit's games and motivational programs, they are much more likely to consistently use the kegel exerciser on a regular basis.
Is Elvie Kegel Trainer Worth It?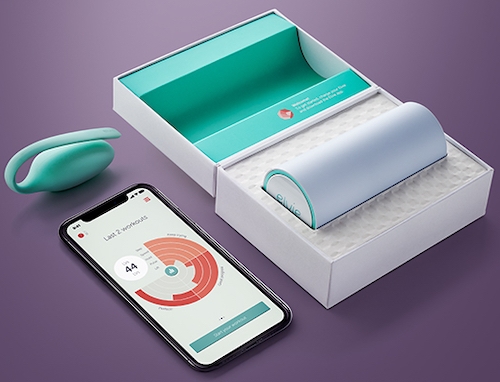 It is FDA approved and can focus on specific pelvic floor dysfunctions. Some report that the Elvie design is more comfortable than the alternative wand designs, and you can get a more secure, customized fit by using the removable silicone cover.
On the other hand, other mamas found it uncomfortable and therefore had difficulties inserting and using it.
If you're not interested in games, but still want the coaching of an app, the Elvie might be for you.
Is Perifit Worth It?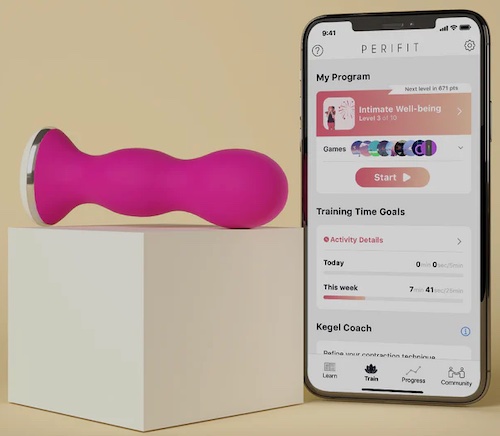 The cost of Perifit is similar to Elvie Trainer price, but, they have frequent discounts or offers, meaning you can save a little here or there. Last time I checked on Amazon it was $40 cheaper than Elvie – check here if you can still get it at lower price.
How does it rate in comparison to handheld devices, or balls? The Perifit teaches you how to do kegels correctly and can let you know if you're doing them wrong, the other methods don't have this technology.
The Perifit doesn't only focus on contractions, but also on relaxation of your muscles, which is important, too. This is one of the features that makes me prefer it over Elvie.
Pelvic Floor Muscles Trainer – FAQ
What Is The Pelvic Floor?
In regards to pregnancy, the pelvic floor muscles are the inner muscles that carry the weight of the baby inside of your uterus (all 6, 7, 8 – even 9 lbs!). This means that even if you've got excellent core strength, these muscles undergo strain because of pregnancy, whether or not you deliver vaginally or via cesarean.
Since giving birth have you:
discovered leaking after jumping or running?
been struggling to feel pleasure during sex?
if so, then, you may need to focus on your pelvic floor muscles.
What Are Pelvic Floor Exercises?
Just like lifting weights for your arm or leg muscles, these exercises strengthen the unseen pelvic floor muscles inside of a woman.
The most common of these exercises are called kegels. Performing a kegel is easy – and invisible! You simply squeeze your pelvic floor, hold for a few seconds, then release. It's a good idea to ensure you're fully relaxing your muscles between sets.
Unfortunately, you cannot see your pelvic floor. So, how do you know if you are doing your kegels correctly and effectively? Are you sure you're squeezing the right muscles? Read on to learn why a pelvic floor trainer is the ideal solution!
Is A Weak Pelvic Floor Normal After Delivery?
As many as 1 in every 3 women experience postpartum leaking or reduced sensation in their vagina following childbirth. But, just because something is common does not mean that it is normal or healthy.
A strong pelvic floor will be helpful in your postpartum recovery and provide benefits in all areas of your life; personal, intimate, and day-to-day. If you're experiencing pain during sex or find it difficult to squeeze for a kegel, then check out a pelvic floor trainer and/or consult a physical therapist.
Physical Therapy For Weak Pelvic Floor
If you decide to use a pelvic floor physical therapist or pelvic floor physiotherapist, make sure they have this specialization and be knowledgeable about postpartum recovery, too. This is a very specialized pelvic health service, and you may not always be able to locate an appropriate health caregiver in your area.
Also, you will need to do the exercises during the appointment… um, bare. So that the physical therapist can see exactly what your body is doing and give you feedback if you're performing your workout correctly. Hey, it's all in the name of health, right?
Pelvic Floor Trainers
Another option is to purchase a pelvic floor trainer, which allows you to learn how to do these movements in the comfort of your own home. If you're on a budget, you could choose a basic, handheld device.
If you can afford it, you could also look at some higher-cost ones that use apps to record your progress and give you real-time feedback.
As a new mom, you are probably busy enough as it is. If you don't have time for a personal trainer – don't stress. Get a pelvic floor trainer and start your exercises at home immediately!
Are Pelvic Floor Trainers Worth It?
Yes! If you are facing pelvic floor issues that are affecting your personal life, such as bowel incontinence, leaking, or numbness, you probably want something that is effective and will show results in a few weeks.
I recommend these training devices because they allow you to remain private, do exercises at home and be in control of your progress and recovery.
Does Elvie Work For Prolapse?
Yes! The Elvie does help treat mild or early signs of prolapse. It can also be a prevention method against prolapse for future pregnancies.
Does Perifit Feel Good?
This is a common question, and I get it. Because let's be honest, the wand does look like a vibrator. No, the Perifit does not have vibration and isn't designed for stimulation.
Does it feel good? Well, it's not uncomfortable, but I wouldn't want to be walking around with it all day, either. It's ideal for its purpose: helping to work out the pelvic floor.
Does Perifit Work For Prolapse?
Yes, the Perifit can help treat mild or early prolapse and prevent prolapse in the future, too.
How Often Should You Use Perifit?
Specialist recommend using Perifit every day for 10 minutes a day, when first starting out. You should continue to use Perifit at least twice a week to maintain your progress.
How Long Should You Use Perifit?
Perifit is designed to last for 1000 sessions, which factors out to 5 years if used consistently three times a week. If you use it more frequently at first, and less often after a year, this should balance out.
Are There Any Risk Or Contraindications For Using Pelvic Floor Trainers?
Both pelvic floor trainers rated on this post have not been approved for use by pregnant mothers.
Further, you should wait a full six weeks after delivery before attempting to insert anything in your vagina or begin any form of exercise.
If you have experienced any tearing or had an episiotomy, get the all-clear from your doctor before starting any type of exercise 'down there'.
---
RELATED ARTICLES:
Elvie Curve vs. Haakaa – Comparison Of Silicone Milk Catchers
---
The purpose of this article is informative. It's not a substitute for medical consultation or medical care. Remember: safety first! Consult your doctor/pediatrician in case of any doubts. The author of this article does not accept any responsibility for any liability, loss or risk, personal or otherwise, incurred as a consequence, directly or indirectly, from any information or advice contained here.
Your trust is really important to us: This article includes affiliate links to products that we think are useful for our readers. If you make a purchase through these links, we may earn a small commission at no extra cost to you. Your support helps us run this blog – thank you!
Sources of pictures:
Pictures of Perifit belong to Perifit brand.
Pictures of Elvie Trainer belong to Elvie brand.