After Christmas baby sales start right after holidays and run through New Year's Day. It's still over 1 week till Christmas but there are lots of awesome sales happening right now. Here are my favorite best Christmas sales and after Christmas sales for baby and parenting items!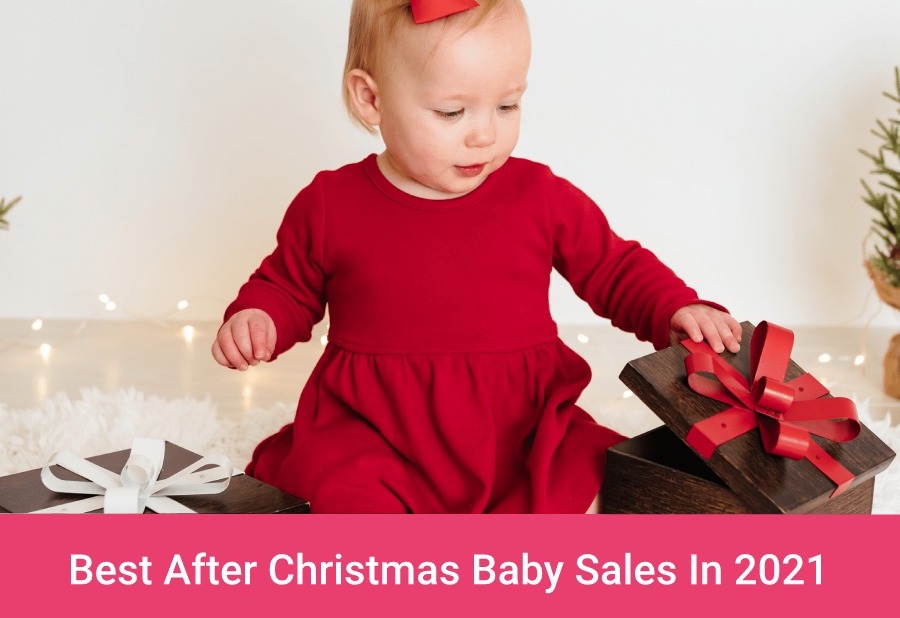 Whether you're a parent-to-be or already have kids, Holiday sales are the perfect opportunity to save big on best selling baby products and popular baby gear brands.
Lots of online retailers and top brands are hoping to clear out the inventory before the new year with major discounts.
Here's my list of the best discounts that you can find during 2021 Christmas sale and best after Christmas deals that allow parents save big!
This article contains affiliate links.
Best Christmas Sales – Baby Products
You can already find amazing price cuts for baby products, and then ever more sales through New Year's Day.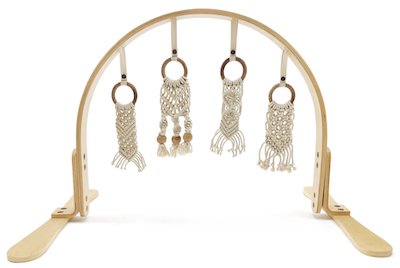 Now through Dec. 31 you can save 20% off Finn+Emma non-toxic play gym for baby. This toy arch is a fantastic gift idea for infant. It provides visual and tactical stimulation for baby. By keeping the baby entertained, it works great for both overhead play and tummy time.
Use code JOY21 to get this wooden toy arch 20% cheaper. My favorite version is this natural play gym with macrame toys. Stocking is very limited so don't miss out on your chance!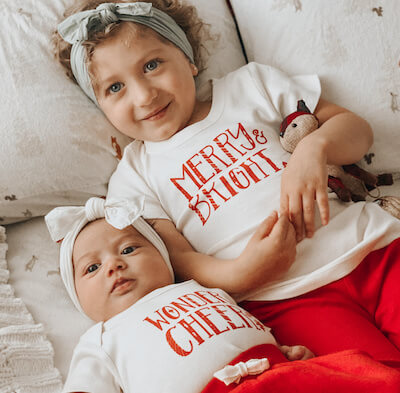 Get your baby into the festive spirit! Finn+Emma offers lots of adorable Christmas prints – you can choose from a huge collection of pajamas, bottoms, tees, rompers and more.
There are clothes for newborns as well as kids up to 4 years. All of them are made from organic cotton and non-toxic dyes. They are buttery soft and delicate for baby's skin.
With discount code JOY21 you can get 20% off all cute baby Christmas clothing. This holiday sale ends on December 31st.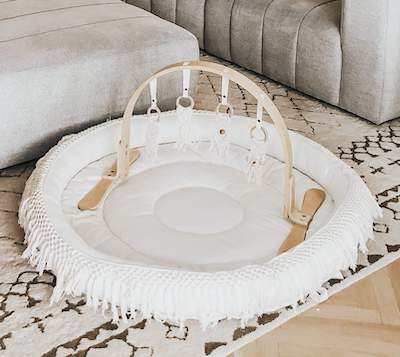 This is one of my favorite play mats for babies – it's made from organic cotton which makes it crazy soft and cozy, plus it's perfect for infant's delicate skin.
There are two sizes – smaller oval play mat is great for overhead play (you can pair it with a toy arch) for smaller infants. Lots of mom uses this playmat for taking baby milestone pictures.
Bigger rounded playmat is a great investment for a few years – it can be used for tummy time and seated play with older kids.
Choose your favorite play mat here >> and use code JOY21 at checkout to get 20% discount.
Best After Christmas Deals – Maternity And Nursing Clothing
One of my favorite brands for maternity clothing – Kindred Bravely is now offering major markdowns on their bestselling products for new moms.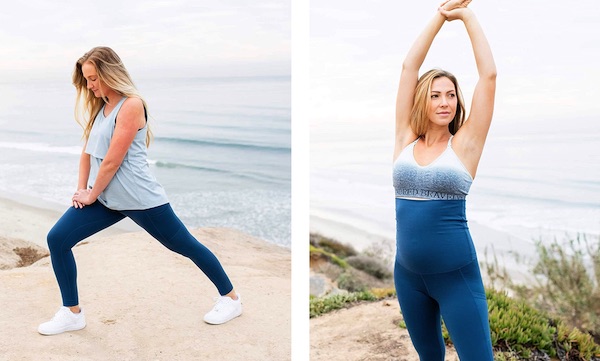 You can wear these stretchy full-length leggings throughout the pregnancy, postpartum and beyond. They have ultra-high waistband which fully covers growing baby bump, as well as help to smooth out the postpartum belly. Besides, they will cover your stomach when you're nursing – no more flashing! These leggings offer light compression and support.
The good news is that you don't have to wait till late December for serious markdowns – the prices have been already lowered!
Louisa leggings are now 28% OFF and it is the best time to start shopping because the availability is limited!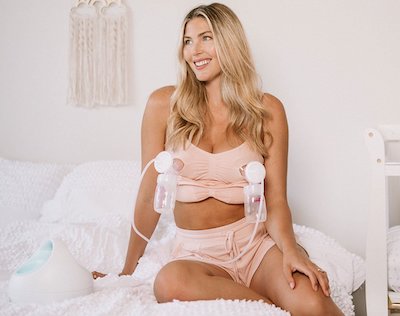 Many moms say that Sublime bra is one of their favorite nursing accessories. This bra is compatible with popular breast pumps like Spectra, Medela, Lansinoh, Ameda, Philips and more. With this bra you'll be able to enjoy hands-free pumping, even if you have a standard electric bra with a cord.
The best thing about Kindred Bravely Sublime bra is that its design is convenient for nursing mamas too. Thanks to clip-down cups you will have a quick breastfeeding access which is a game-changer for mid-night feedings.
All colors (including winter collections), are now 25% OFF. Grab your 25% discount here before this holiday sale ends!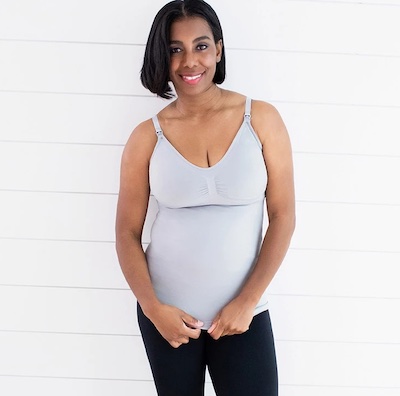 This tank has built-in bra which means you don't need to wear separate nursing bra. It provides proper support for mom's breast all day (and night) long. With clip-down cups it gives your quick access to your boobs whenever it's time for nursing, while keeping your tummy well covered.
This tank top is stretchy and long enough to fit growing baby bump, and helps to smooth out all bulges. It looks very flattering on postpartum belly.
Get this nursing tank top 33% OFF >>
Kindred Bravely holiday sales end in a few days so don't miss out on your chance and save big today!
Post Holiday Sales – Baby Carriers
New year is always a perfect opportunity for new resolutions. How about starting babywearing in 2022?! Here are the best sales for baby carriers and baby wraps.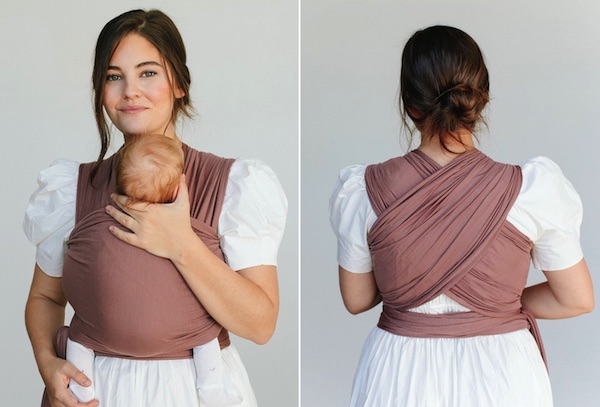 Solly Wrap is new parents' favorite because it's super comfy to wear, buttery-soft, safe for baby's hips and allows for skin-to-skin babywearing experience.
This wrap is perfect for parents of all sizes. Thanks to breathable and lightweight fabric it works great for all weather conditions, including warm summer.
Now until December 31, you can get Solly Baby Wrap at lower price: buy 1 wrap & get 20% off the 2nd wrap.
Choose your favorite colors here and use code WRAP20 at checkout to grab 20% discount. Solly offers free gift wrapping right now too!
---
I'm going to update this list with new amazing discounts. Besides, I expect huge markdowns early January too, so stay tuned!
If you want to save big this year, don't forget to check Amazon after Christmas deals, Walmart after Christmas deals and Target after Christmas deals. Parents looking for cute baby clothes should check out Old Navy's clearance section, as well as Nordstrom after Christmas deals. You can find tons of clearance items there. If you're in the hunt for men's or women's clothing or holiday decor, browse through Macy's after Christmas deals and Kohl's after Christmas deals.
If you want to be the first to know about the best deals and coupon codes, like LittleBabyGear on Facebook or follow us on Pinterest!
The purpose of this article is informative and entertaining. It's not a substitute for medical consultation or medical care. Remember: safety first! The author of this article does not accept any responsibility for any liability, loss or risk, personal or otherwise, incurred as a consequence, directly or indirectly, from any information or advice contained here. This article contains affiliate links.