One of the most popular type of strollers is a standard type. This vehicles vary in size, shape, weight and functions. Typical standard strollers have so-called toddler seat which is suitable for a child who can sit up and has developed neck and head control.
Old standard stroller vs modern convertible strollers
Few years ago, a standard stroller didn't have any adapters and we couldn't change seats in it. This "old" standard stroller was designed for older children that could sit upright. So it was assumed that during first months baby was riding in a pram, then parents switched to standard stroller. Depending on baby's age we had to buy separate stroller.
Nowadays most of the strollers is convertible. They have many add ons, adapters, we can switch seats, add seats for another babies (like in UPPAbaby CRUZ or Bugaboo Donkey). Today majority of standard strollers is actually a frame with an option of installing bassinet, infant car seat and a toddler seat.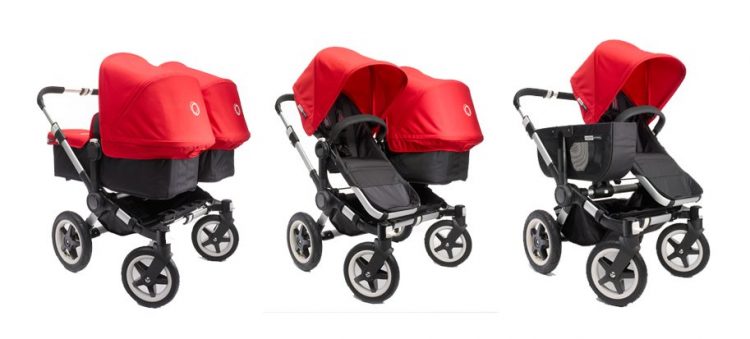 It's great because we can use one stroller since birth till toddlerhood. It means that we can not only save space in our house, but also save money! Nowadays convertible is a new standard.
Functions of standard stroller
Today "standard stroller" doesn't mean bulky and heavy vehicle. Many models are very agile, have great suspension system and can handle even the tough terrain!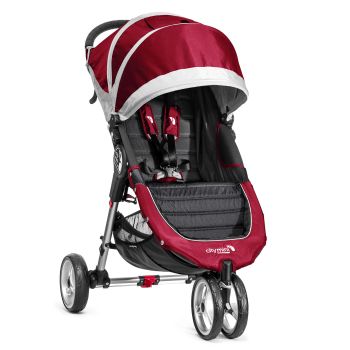 This is the best about this stroller – you can use it on different occassions: it's easy to push through shopping alleys, bumpy sidewalks, grass and gravel park paths.
Usually standard strollers have great, large canopies which give enough sun protection, even for the most sensitive passengers.
Most standard pushchairs weigh from 16 to 37 lbs, which makes them heavier than umbrella strollers. But remember that this type is more functional than lightweight strollers.
Standard type is not as bulky as joggers, but of course we can't jogg with this stroller, because of the safety conditions!
Standard stroller – for a newborn or for a toddler?
I started using this seat, when my daughter was 8 months old, but I know parents who pushed their 5 month old babies in that seat.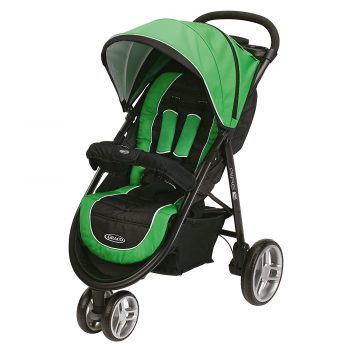 Everything depends on your baby's pace of development. Some kids can sit upright very early, some need more time (and that's nothing to worry about:)).
A big advantage of modern standard strollers is that the toddler seat can be replaced with a bassinet. And therefore we can turn this stroller into a pram.
Many standard models are compatible with popular car seats brands. Some strollers have also a travel system option, which mean you can buy them with a matching infant car seat. Thanks to it, we can use them since day one, for an infant and then for a toddler.
Important features – what parent should keep in mind 
Seat
Majority of standard stroller has reclining seat, but it doesn't recline fully (which is the only position for sleeping infant). In the pictures below you can see that UPPAbaby CRUZ has many reclining positions, but it doesn't recline to fully flat position.
If the stroller doesn't offert flat position, it is not suitable for newborn. That's why the regular seat in standard stroller are better for toddlers, but many of them can used from birth with a car seat or bassinet.
Many models of standard strollers offer reversible seat which mean that your little passenger can face you or explore the surroundings during your trip. In the pictures below we can see reversible seat in UPPAbaby CRUZ.
The seat should be nicely padded and have five-point harness so it could provide a comfy and safe ride.
Wheels
Standard strollers vary in size and weight, therefore they have also different wheels. The bigger the wheels are the tougher terrain they can handle.
Brakes
Standard stroller often have only a parking brakes, operated by foot, they don't offer a hand-brake. Paring brakes can also vary, they can be single action which is easy to operate, or double action which requires using more advanced system.
Some strollers, for example UPPAbaby VISTA, have a color indicator, that informs if the brake is set properly.
Adjustable handlebar
Some parents say this features is redundant, but in my opinion it is very useful especially if both parents vary in height. I am rather small and short person, but my hubby is much taller than me.
When we were using a stroller with unadjustable handlebar strolling was inconvenient for both of us – for me the handlebar for too high, for him it was too short! Adjustable handlebar is a big advantage for us.
Canopy
Considering we will be using a standard stroller till toddlerhood, the canopy should be big enough to provide nice coverage even for taller baby. Sunshade should be extendable so we could adjust it to the weather conditions. Peek-a-boo window is a must-have for me, the best is the one made of mesh , because it provides extra air-flow.
Basket
When you go out for a stroll with your baby, you need a lot of things: diapers, wipes, blanket or a jacket, some snacks and drinks, toys… Not to mention a bag with your essentials like wallet, cell, keys etc. Therefore a stroller should be equipped with a large basket underneath the seat so it could accommodate all of these things and even more!
Great example of a stroller with a large basket is UPPAbaby VISTA and CRUZ. I've never seen a stroller with migger basket than these strollers have!
My favorite standard strollers!
There are few standard strollers which I really like. UPPAbaby Vista is in my opinion one of the best strollers. It is multifunctional, works perfectly for urban parents and there are so many different seating options that I'm sure this stroller will grow with your kids. I felt in love with UPPAbaby Vista and its variety!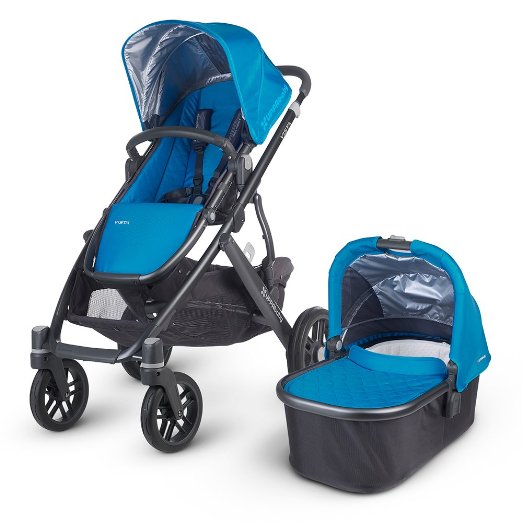 Another great standard stroller, which handles any type of terrain is Baby Jogger 2016 City Mini GT. I tried the double version and I must say this stroller is very useful, easy to steer and has the most amazing folding system!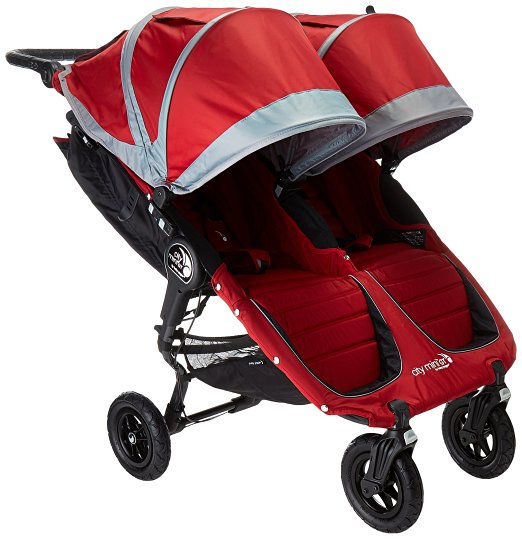 And the last one among my favourite standard strollers is Bugaboo Cameleon 3. This one also offers various add-ons, therefore you can use this stroller from day one to toddlerhood.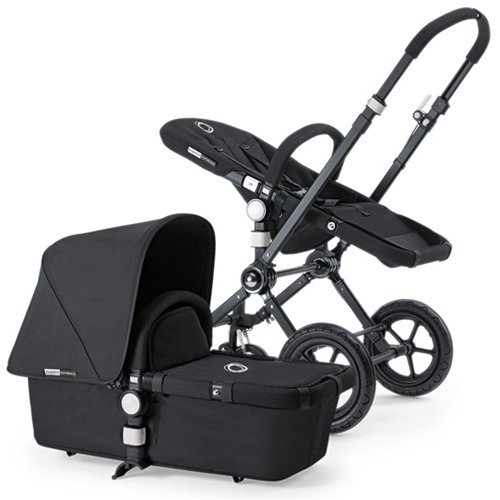 Summary
Standard stroller is a great choice for parents who don't need a specialized vehicle, but want a multifunctional stroller for different occassions. The standard type is designed for every day use, especially in the city. You can bring this stroller to a shopping mall, you can run errands with it and go for a walk over bumpy park paths.

Hello Moms! I am Zooey. I am a wife and a mother of three amazing kids: 3-year-old Haley and almost 1-year-old twins Jesse and Matthew. I am a jogger, cooker and blogger
If you have a question or a comment, do not hesitate to write to me! 🙂